By far the easiest way to achieve the perfect look, connectable lights can make lighting up your indoor or outdoor space so easy!
Creating beautifully illuminated spaces for your garden or courtyard is a must-have for this season. When it comes to outdoor lighting, connectable lights are the best and most flexible option. We've popped this guide together to explain everything you need to know about these lights we keep harping on about.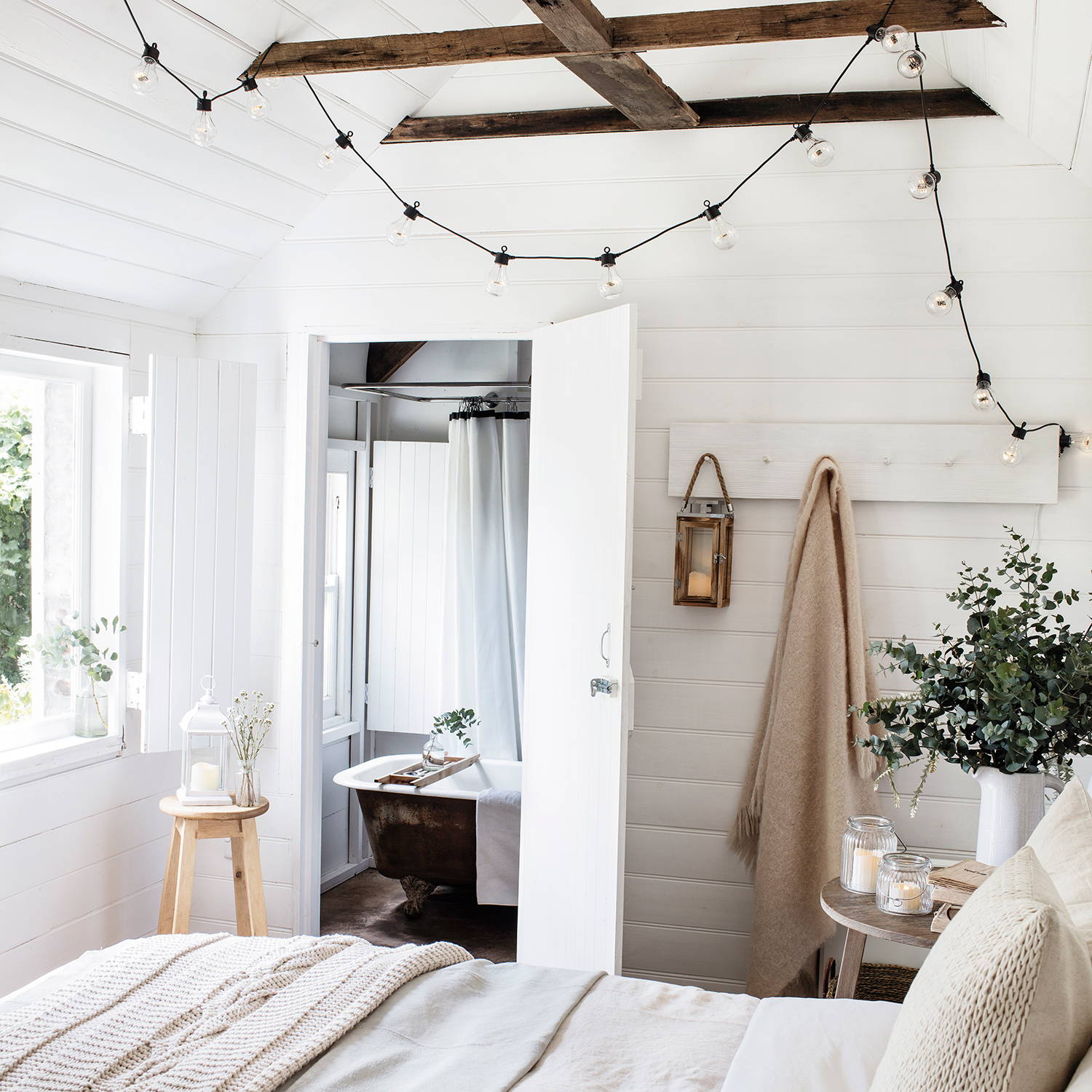 How do connectable lights work?
With connectable lights, you can daisy-chain multiple strings together all from one plug. These lights come ready made with connectors and allow multiple sets of lights to be joined together from just one plug socket or power source. They require no DIY and designed to be plug & play using a simple male to female connector (found on the end of each string). Connectable lights eliminate messy tangled wires. The maximum number of bulbs you can run from one power source is 2000 LEDs, when using our premium PRO series range.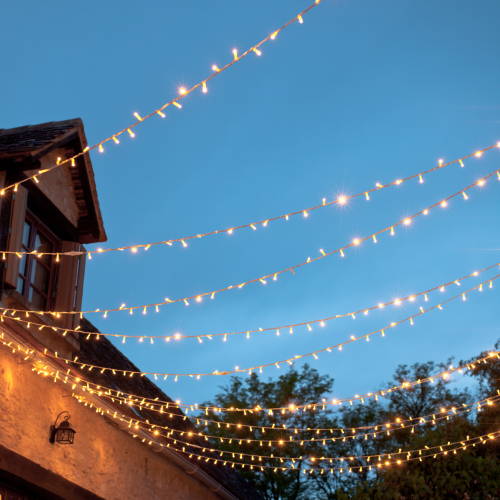 Which connectable lights are for me?
It depends on what you want to do. Fancy lighting just the one or two trees by the front door? Our core range is the perfect choice. If you're looking to run over hedges, trees and around the guttering and give your neighbours serious light envy, then we've also got the ideal premium system for you. We identify our connectable lights with a unique type. See the quick reference guide below to compare the systems and find the right one for you.
| | | |
| --- | --- | --- |
| Connection Type | Essentials | Best Suited For |
| | Edison inspired connectable festoon lighting. Mains powered up to 250 bulbs over 125m. | Ideal for both domestic and commerical use. Interchangable bulbs with E27 fitting. |
| | Low voltage mains powered up to 1000 LEDs. Superb longevity & bulb quality. 8 lighting effects and timer (optional upgrade). | Indoor & outdoor use for both domestic & commercial purposes. A fine all rounder. |
| | Mains powered up to 760 bulbs. Rubber cable using traditional filament sealed bulbs. Static light effect. | Outdoor trees for both domestic enthusiasts & commercial purposes. Durable build with warm nostalgic bulbs. |
| | Mains powered up to 2000 LEDs. Premium quality & lots of accessories for creative displays. | Outdoor use for all year round. Domestic & commercial suitable. Durable build with eco-friendly LED bulbs. |
Our range of connectable lights is divided into 'types'. All lights, whether fairy lights or garden lights, will connect together as long as they're the same 'type'. Once you choose the perfect type of light, you'll be able to return and add to your system easily. Just look out for the 'connection type' on the product specification if you're unsure about compatibility.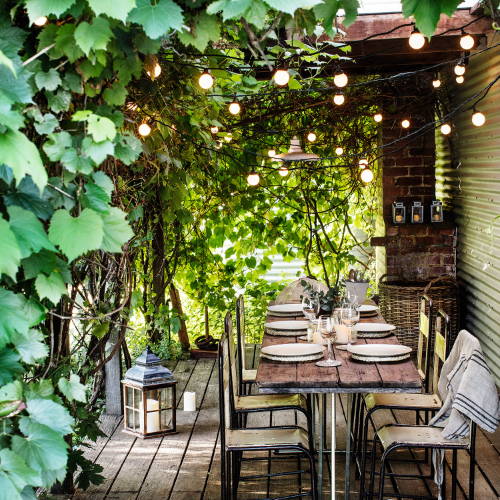 Do I Have To Buy The Connectors Separately?
No, our clever connectable lights come with connectors on each end.
Do Connectable Lights Loop Back To The Plug?
Absolutely not. The horror of untangling pointy fairy lights is no more. All connectable lights work in an A to B fashion, allowing you to create one continuous line of lighting which finishes away from your plug socket.
How Many Lights Can I Connect From One Plug?
This depends on the range of lights you've chosen. Here at Lights4fun we've developed our own ranges which deliver everything from super user friendly domestic fairy lights to commercial made to order shopping centre display lights. We offer different ranges, each offering varying amounts of bulbs that can be illuminated from one plug.
All our bulbs are sealed, but this is for a very good reason. Improved longevity and moisture resistance are ensured by not allowing bulbs to be changed. Don't worry if one bulb fails, the rest will remain lit and continue to shine.
I Want To Have A Gap In My Lights. Can It Be Done?
Absolutely! Every connectable system in our range offers extension cables and splitters, allowing you to continue the power to your next point of illumination without needing another power source. Just like our lights, extension cables also have range specific connectors on each end.
Why Are The Plugs And Transformers Sold Separately To Lights?
You should only need one plug or transformer per display (unless you've a huge garden!) We can keep our lights at the best value by not including a plug and this saving is passed onto you. This also makes sense for spare parts, as from time to time you may need an extra plug but not the lights.
Can I Connect To My Existing Lights Bought Elsewhere?
This is a question we are asked a lot. Imagine taking your car for a service, upgrading to some new parts only to be told by your garage that they don't fit. Apply this to connectable lighting and it should make sense. While they may look all very similar, each manufacturer of lights makes their connectables differently. Here are some things to bear in mind when trying to match old & new lights. 1) Bulb brightness - the newer the light, the brighter they will be. 2) Different voltages - there are varying outputs used in lighting including 24 volt, 31 volt, 110 volt & 240 volt. 3) Internal specification may differ - whilst the outside may look similar, the components used can also vary from retailer to retailer.
Squirrels love rubber cables from lighting. Or they dislike Christmas. Either way they still become magnetised to cables that are left outside in the open. The beauty of connectable systems is that you can replace just a small section of lights, rather than ditch the whole set. So if your gnawing friends do take a shine to your sparkling lights, it's not a huge task to whip out the damaged set and swap.