If you love to host, October offers the perfect opportunity to go all out with a Halloween Party! From glowing Halloween candles to pumpkin lights, we have everything you need to set the scene for your guests.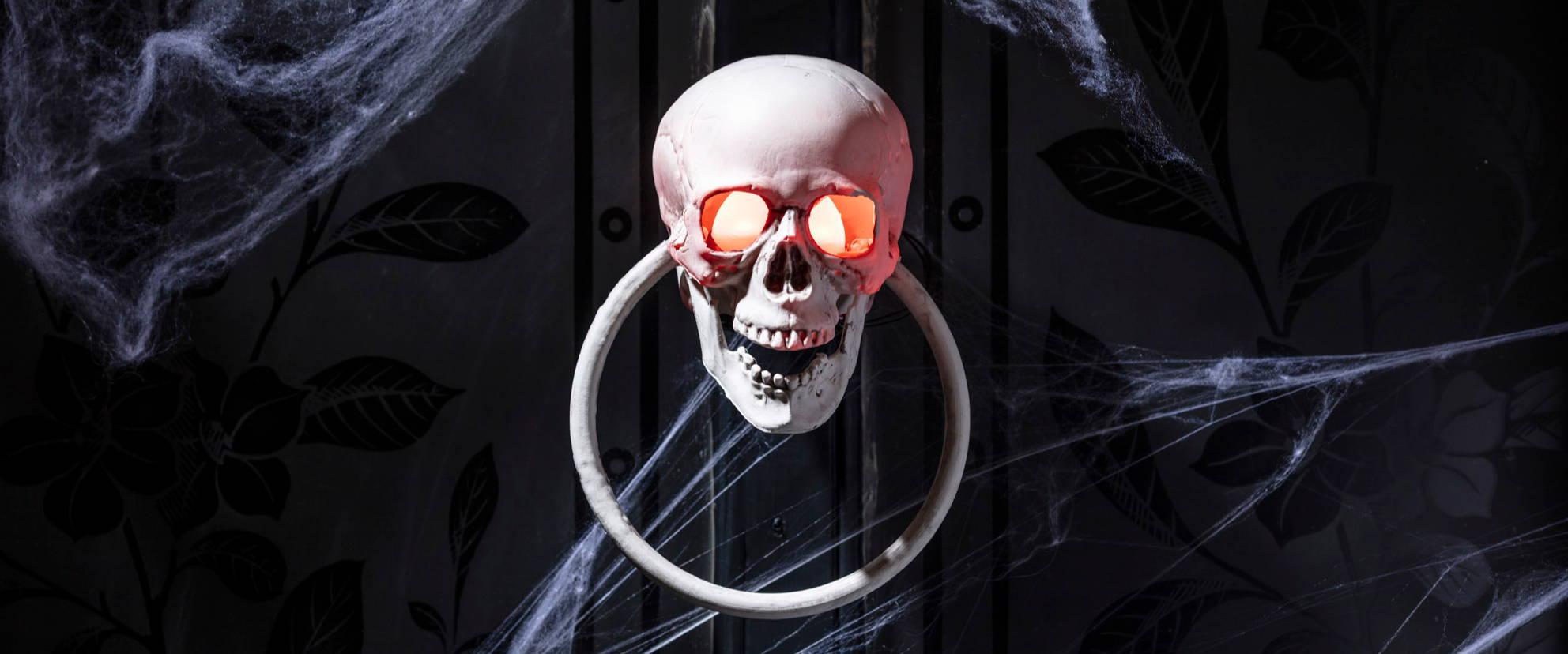 A key part of getting a Halloween party just right is the lighting and we have plenty of options to achieve your desired look!
First stop, pumpkin lights...
Nothing says Halloween decorations quite like a pumpkin! Pumpkin Lights are a great alternative to carving your own, they're completely fuss free and no mess! Pumpkin fairy lights are both spooky and delicate, with a warm white glow they're sure to add to the party atmosphere and the orange case creates a warm haze around the lights. Introduce these to your table and entwine throughout food and drinks or disguise within a treat bowl for the trick or treaters!
Create a spooky feel with Halloween candles. Tea lights are great for adding a simple decoration with a full effect, each featuring small black webs, they look great paired with fake spiders! Go all out with a murder mystery dinner party lined with taper candles and chapel candles for a full haunted house feel! As LED candles are so versatile you can keep them glowing through the seasons, keep them around for Christmas or pair with a lantern as a warm welcome to your home!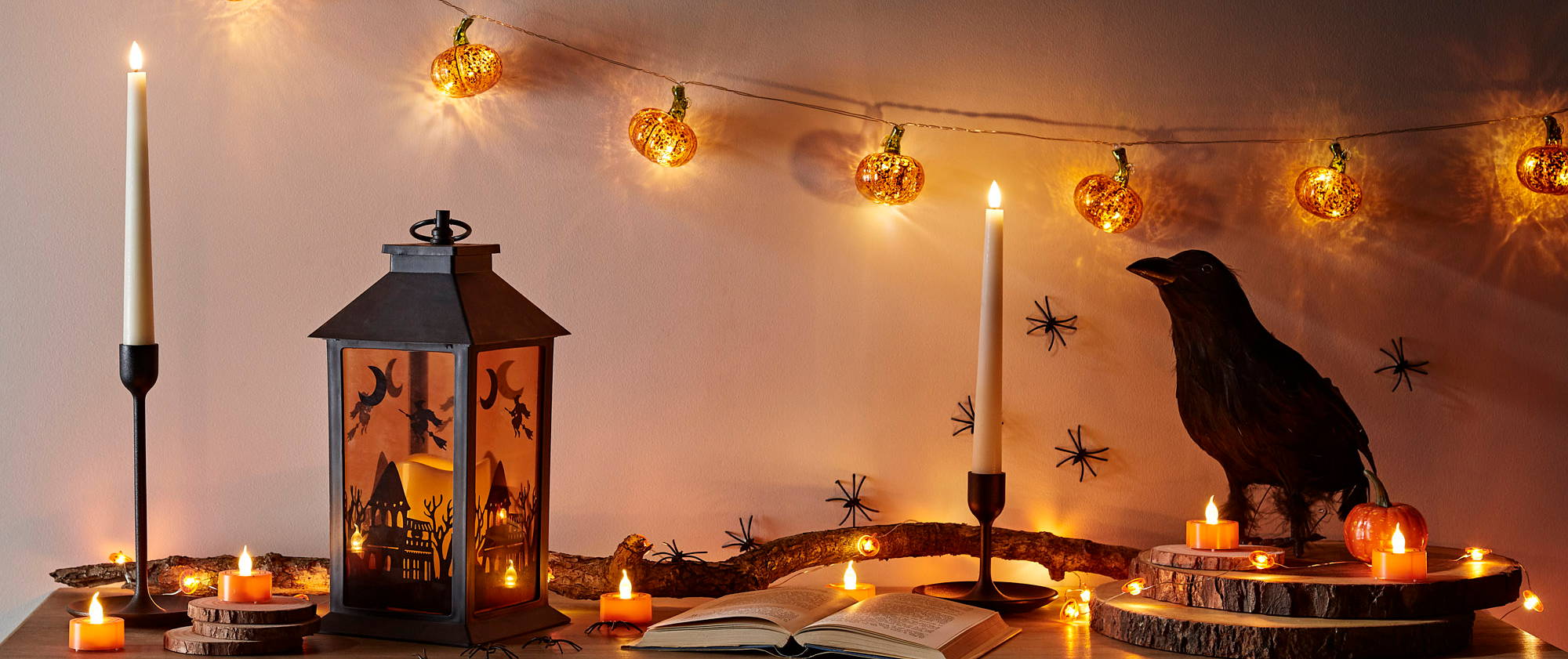 Halloween lights really can transform any space and indoor fairy lights are the easiest way to do this! Whichever lights you opt for it's the perfect excuse to have some fun with your party decor. We love to introduce green and orange fairy lights, these look great weaved around staircases or lining hallways for the ultimate Halloween party!