We admit it, autumn is our favourite season! It's that time of year where the leaves are falling and Christmas is just around the corner.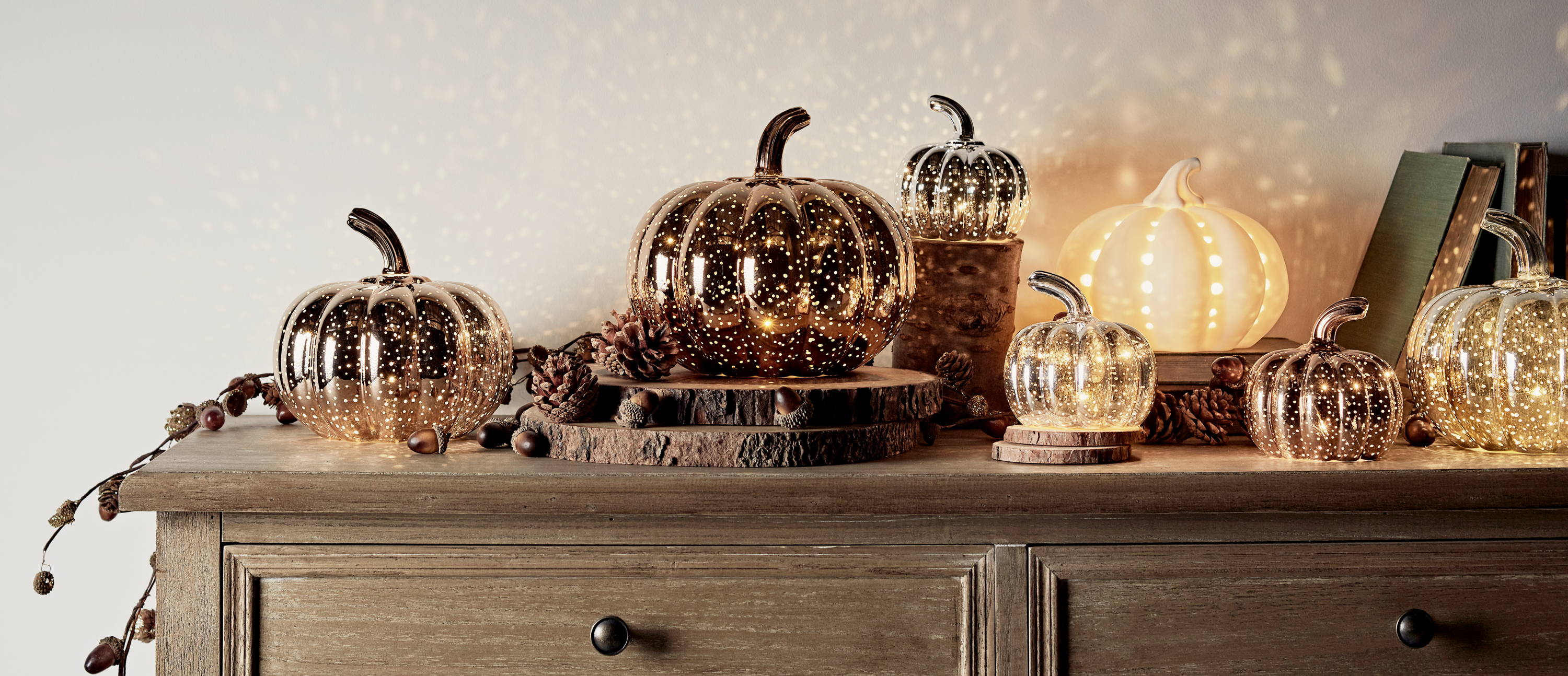 We can start getting our home winter ready and pumpkin lights do the job perfectly, introducing a cosy glow and autumnal colours all in one.
If real pumpkins are too much fuss, our rose gold pumpkins are your go to! Featuring perfect autumnal tones and illuminating through the mottled effect, they fit in effortlessly with any interior. Match with autumnal colours or minimalist interior for a touch of the season in your home.
For light and bright home decor our trio of rose gold, silver & gold mini pumpkins are the perfect fit! Sat glowing together they create a delicate warm light and make an elegant table centrepiece for an autumnal dinner party and can even be transformed into a spooky style paired with Halloween lights!
When autumn arrives, Halloween is just round the corner and our mottled pumpkins are the perfect indoor fairy lights! Being battery powered makes them super easy to line tables or drape from shelves for an orange glow. Pair with Halloween candles and real pumpkins to complete the look!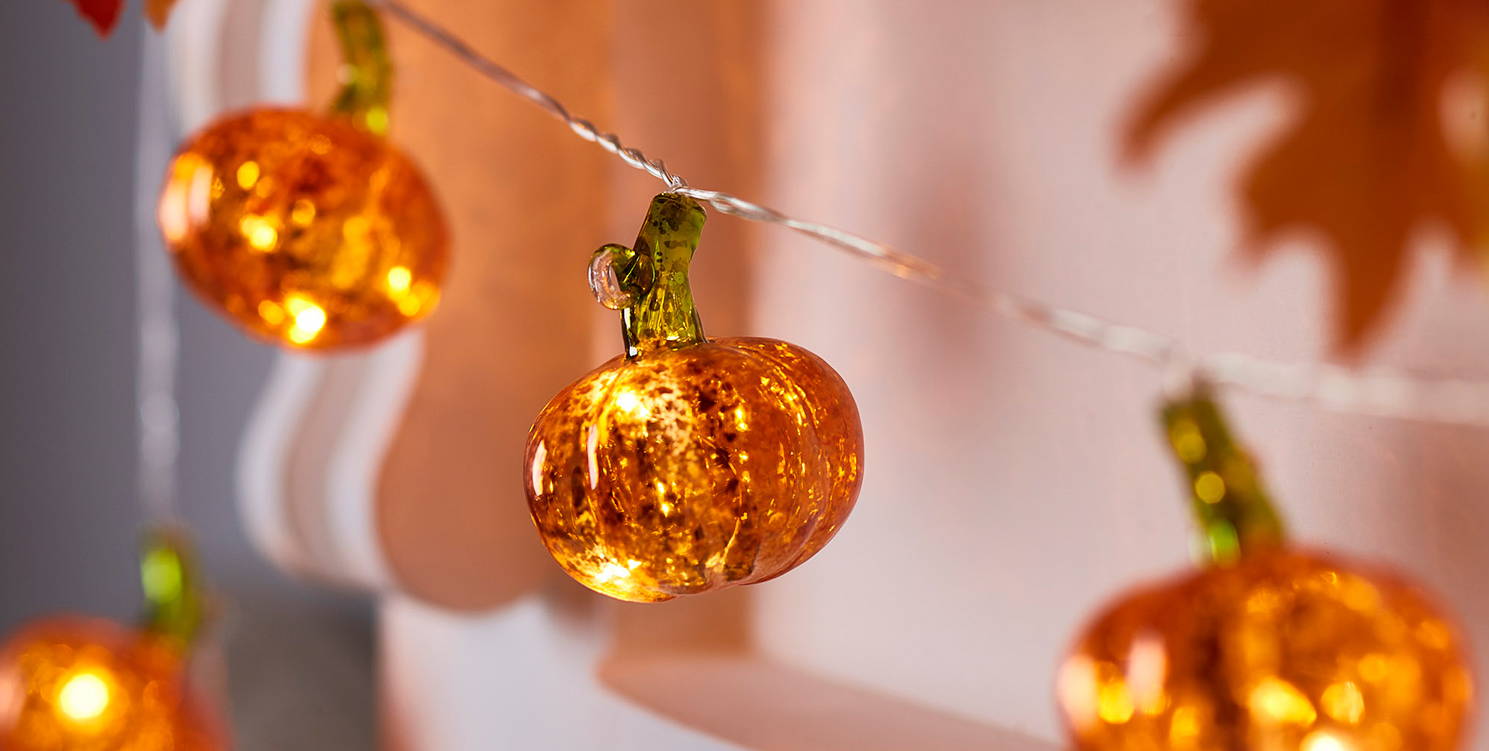 We love to see how our customers are styling our favourite pumpkins! Come and take a look at more inspiration over at @lights4fun