DESIGN. REDEFINED.
The most authentic battery candle, perfectly mimicking the appearance of a real flame.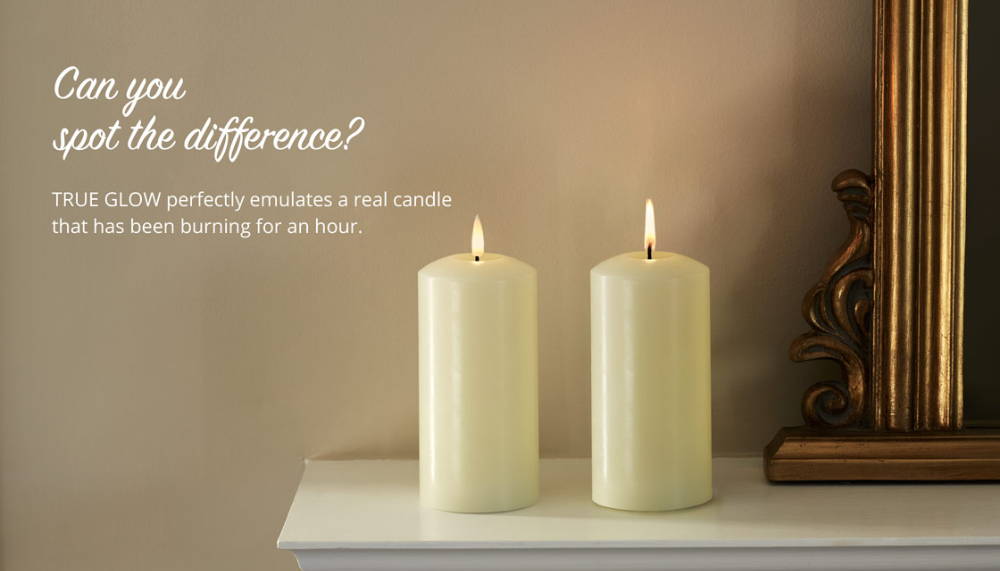 A combination of beautifully hand-poured ivory wax and innovative technology, our latest candles are the the most authentic battery candles you can get. The wick & flame have been meticulously engineered to gently flicker, perfectly mimicking a real 'just-lit candle'. True Glow creates a warm and inviting ambience while providing a super safe alternative to real candles. You can expect up to 200 hours of illumination before batteries require replacing. With the handy 6 hour timer, you can truly keep glowing all season long.
---
---
---
Styling True Glow couldn't be easier! Super versatile, they'll sit pretty in any room in the house. Either pop on your mantle or incorporate in your table centre piece - we love the combination of candles with either natural or faux foliage. Entwine with micro lights for added sparkle!.