Nothing says summer quite like dining alfresco. The term comes from Italian and loosely translates to something along the lines of 'in the cool air'. Inspired by balmy, breezy Tuscan evenings, we've curated a collection of essential garden lights for outdoor living. Whether you're looking to dress an English country garden or an urban courtyard, we've got everything you need to take your space to the next level.
For a real pièce de résistance, a light canopy is a must. Create by loosely weaving a mixture of string lights and festoon lights around a pergola or in and amongst overgrown greenery for informal statement lighting that will take you from day to night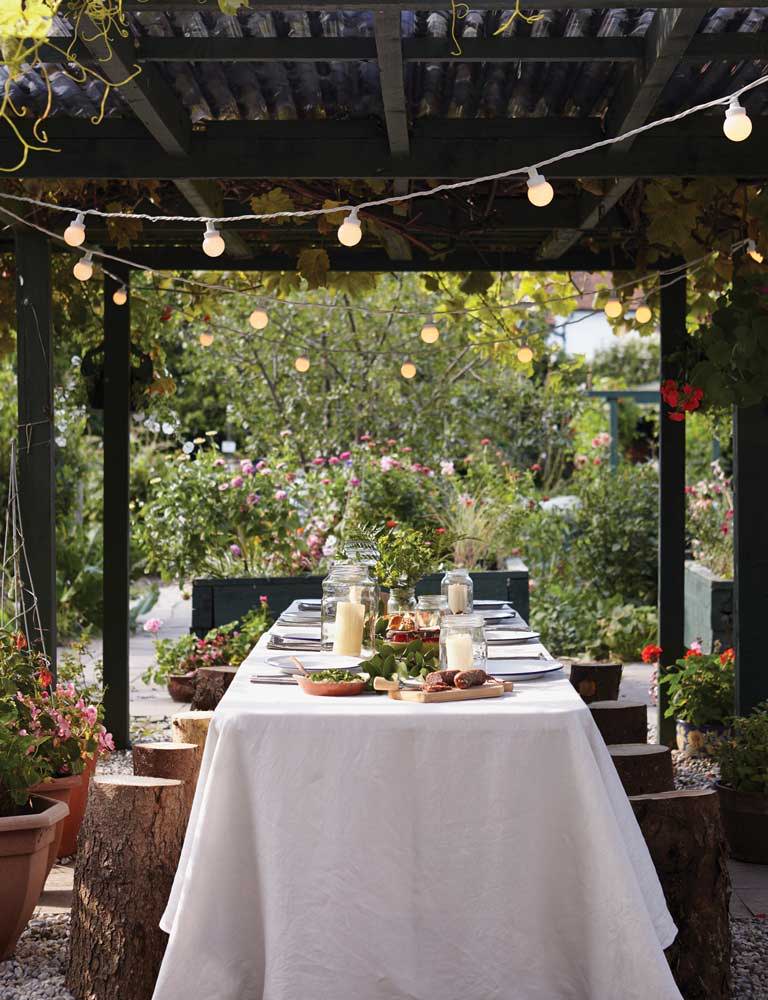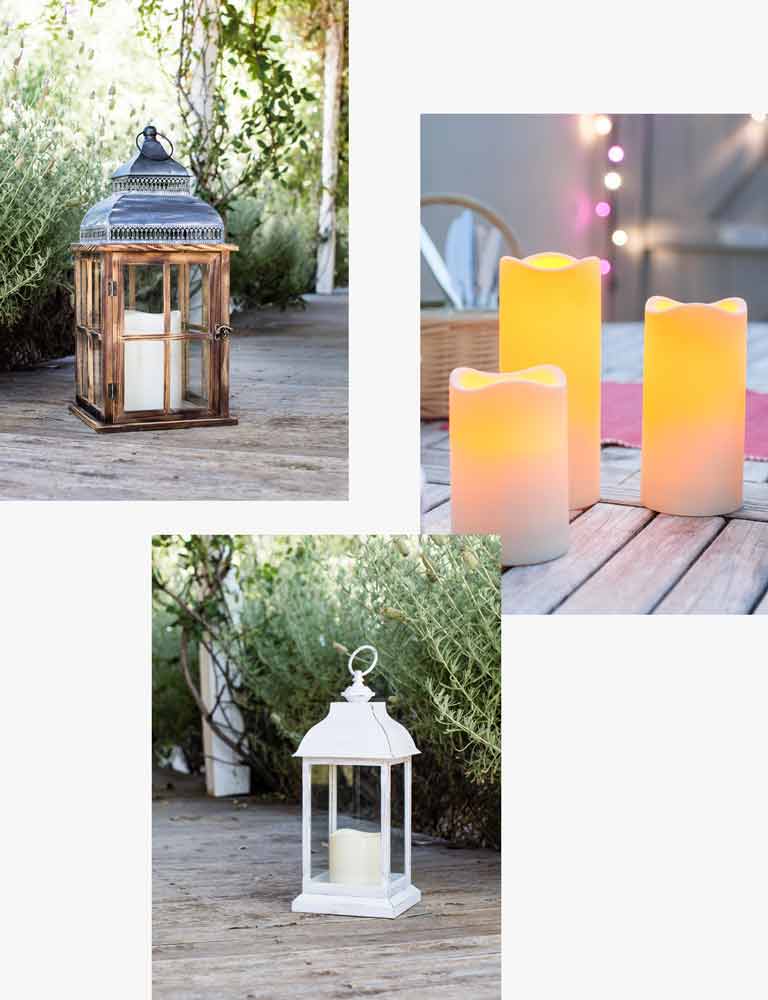 For the table, keep it contemporary. Match the warm glow of LED candles, mini garden lanterns or maybe even a string or two of micro lights with crisp linens in earthy, neutral tones and enamel tableware.
When it comes to dining alfresco, lighting is key. Scatter lanterns around the edge of the lawn or cluster around patio doors to get the ambience glowing. They're also brilliant for holding down the corners of a picnic blanket on a breezy day. Add a dreamy feel to midsummer nights with paper lanterns in soft cream and ivory tones.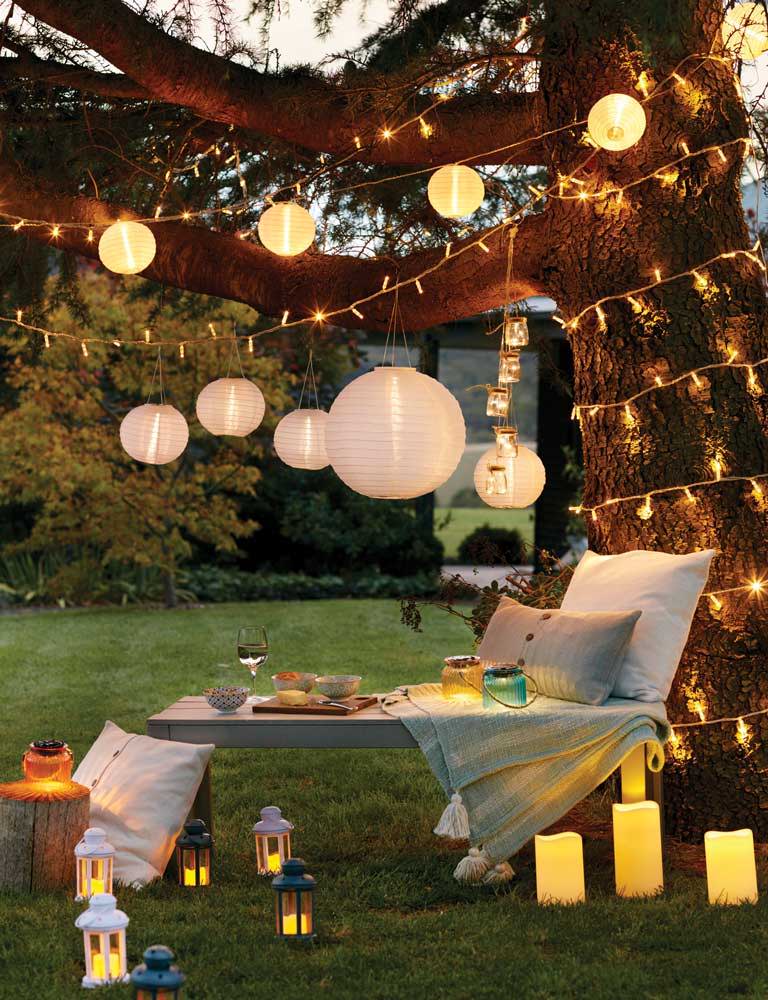 Bundles of chunky candles will add a cosy glow that will keep you company on summer evenings once the sun has gone down. Opt for candles with a timer for a fuss-free option that gives you more time to concentrate on entertaining.