Make your little one's bedroom their own! Get inspired by our children's lights and styling tips for adding a touch of fun to their bedroom. It's the perfect excuse to get creative do something a little bit different. Whether it's adding a splash of colour or going all out with a theme to create the perfect bedroom.
When selecting decor for your new arrivals nursery, there's so much to choose from. Whichever you opt for, there's one trend that has become a staple for nursery planning - neutral colours. Our favourites are animal themed, featuring soft coloured elephants & giraffes or a cosmic room for your little one to lay under the stars!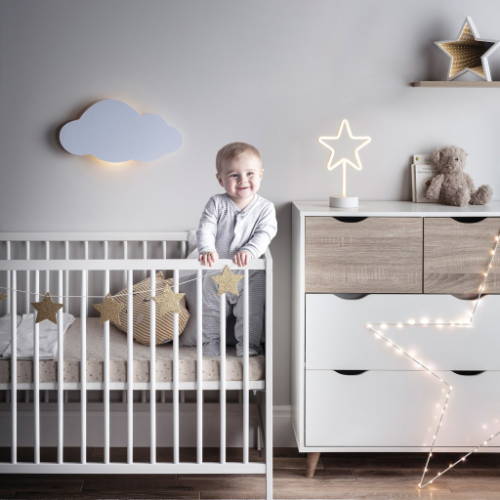 From bedding to furniture, soft colours create the perfect setting. Pair with warm white lighting for a cosy feel in their bedroom. We know how hard it can be to get little ones settled, so dreamy night lights are perfect for a calming touch to bedtime. Make sure your little one always feels safe, even when you aren't by their side. Place on their bedside table, or finish off a bookcase with a soft glow whilst they sleep. Choose battery operated lights so you're able to place in the perfect spot without fuss - they're super safe too. The neutral decor, soft furnishings and soft lighting is sure to send them off into a magical sleep.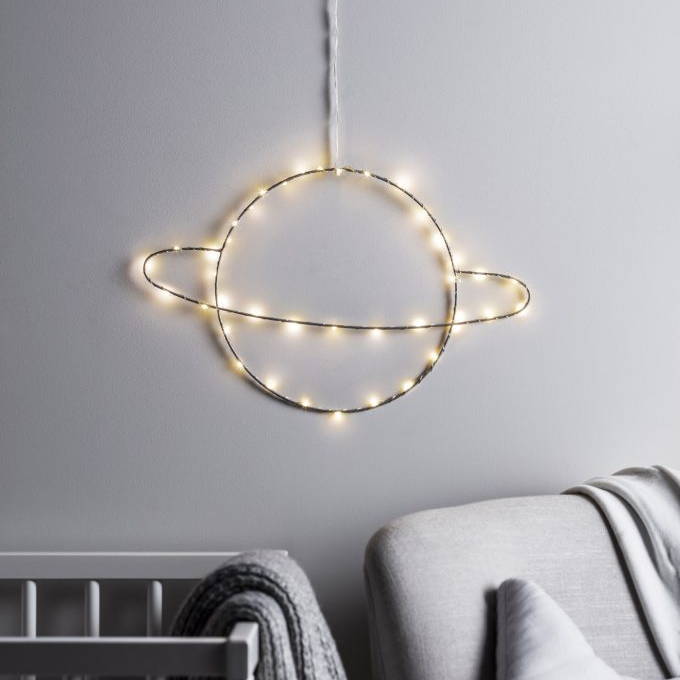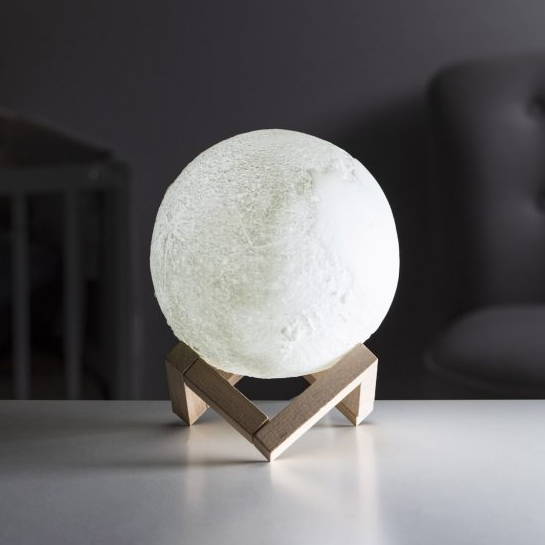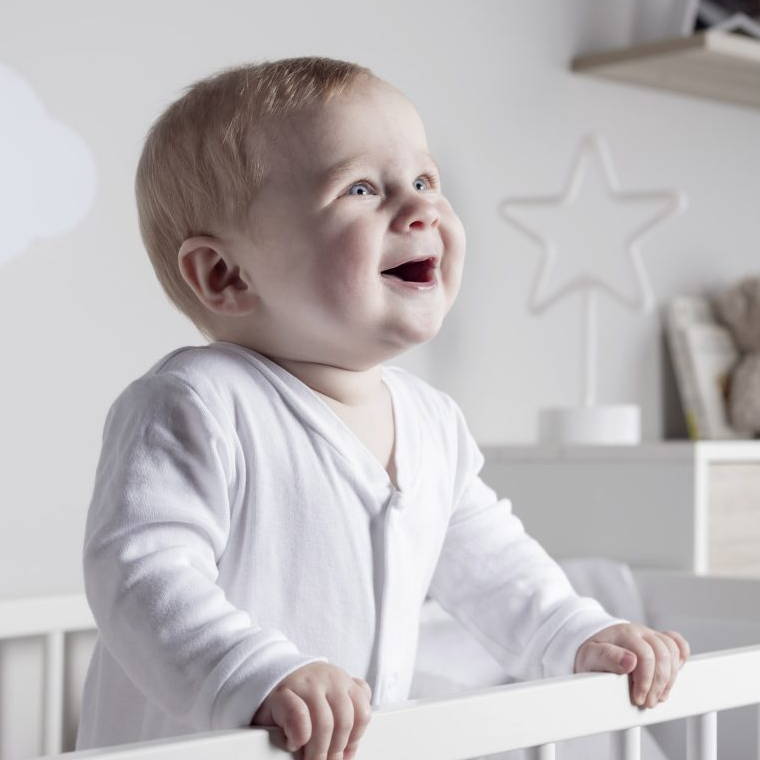 There will come a time when your little one starts to take an interest in how they want to decorate their bedroom. This usually comes from a favourite colour or the love of a new hobby! Whatever their style, if they love colour, go all out with brightly painted walls & fun bedding. If it's just a splash of colour, pair bright neon lights with simple decor for a touch of personality into their space. We love everything llama and rainbow themed!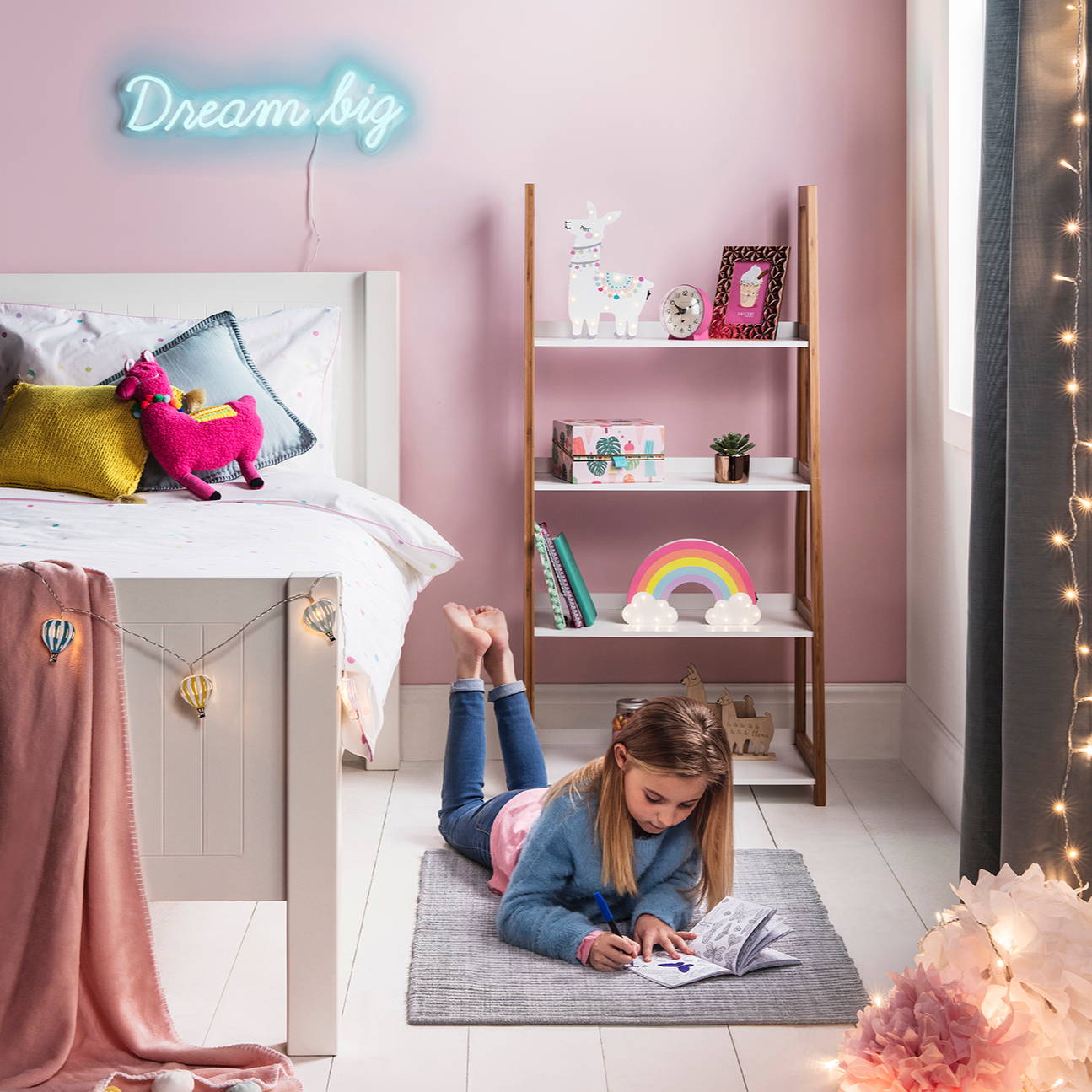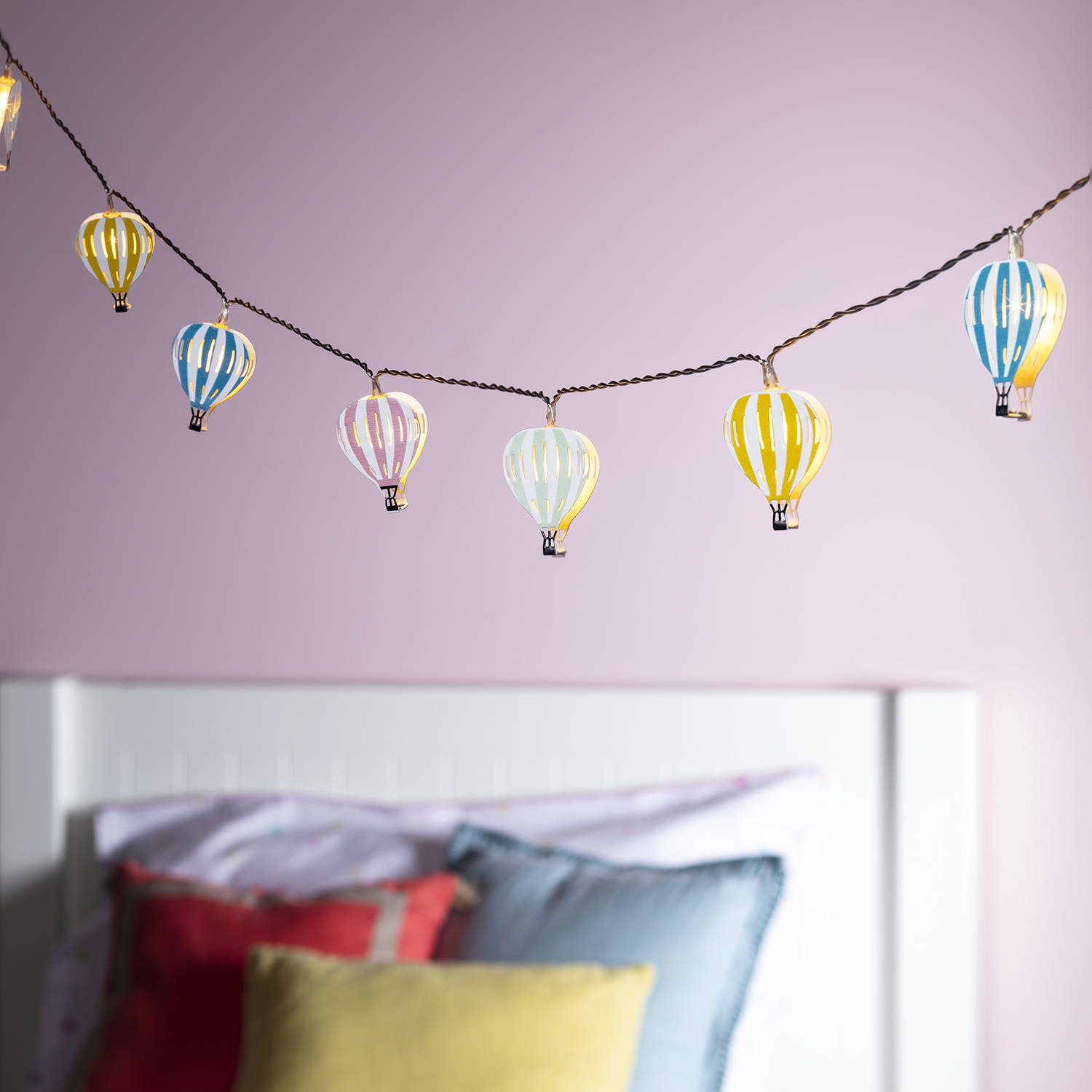 Children's fairy lights are the perfect finishing touch for any bedroom. Switch a bedside lamp for a vibrant children's wall light to bring some fun to their bedroom. Hang next to your your little one's bed as a night light or from a bookcase to make a creative corner. Opt for fairy lights that feature bright caps such as hot air balloons or llama's for a burst of colour before the lights are even illuminated. As LEDs are cool to the touch, they're super safe around fabrics and little hands.
Rainy day? No problem! If your little one loves to be outside, why not bring the outdoors in and turn their bedroom into the ultimate den for endless adventures. Take inspiration from the outdoors with exposed wood and faux fur rugs to create a woodland feel. A simple way to create this look is by painting a mountain feature on one wall. Keep it minimal with grey tones or add accents of green for a full themed look!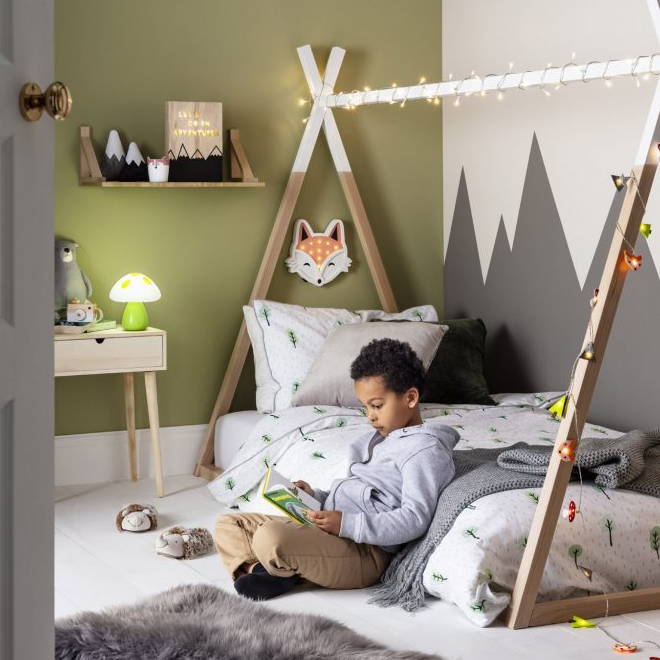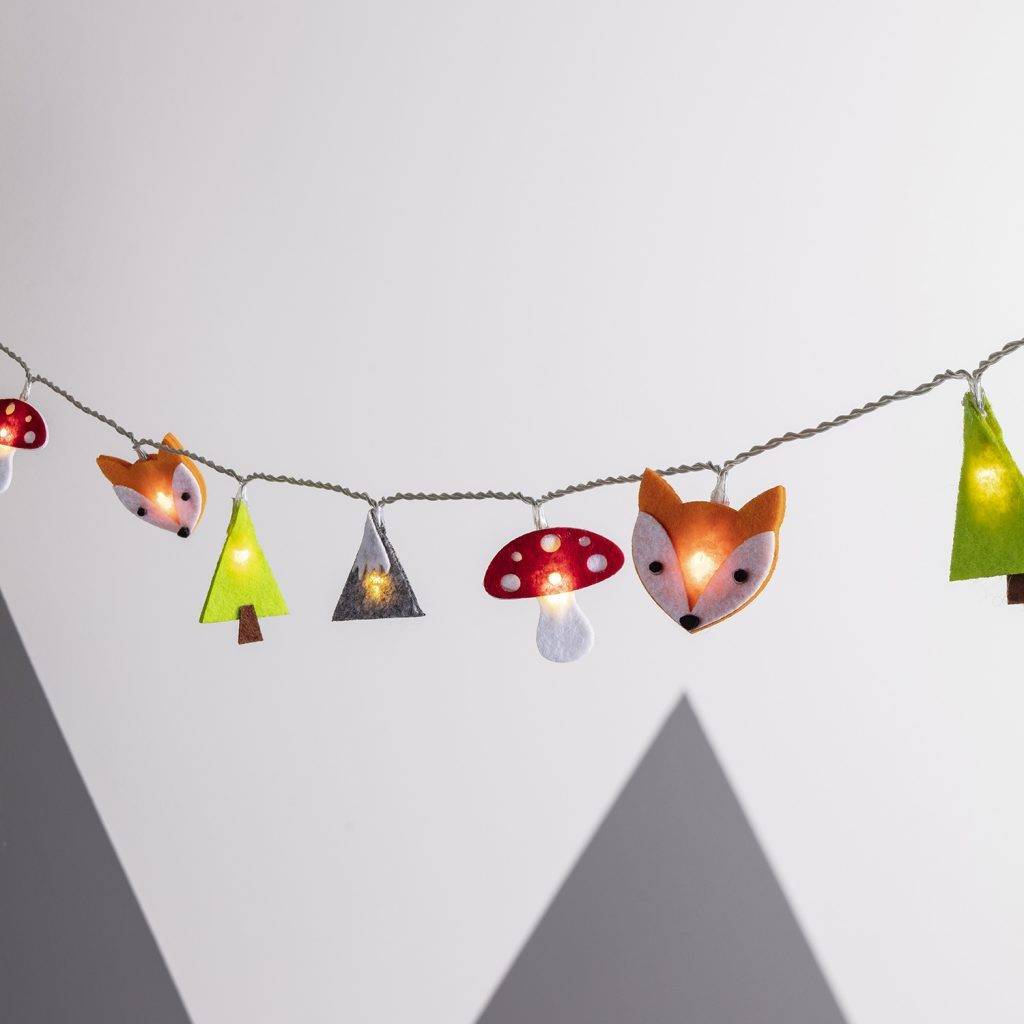 When accessorising, fill the room with decorative features - think their favourite animals and activities. A night light is perfect for creating a cosy bedtime feel for a good night's sleep ahead of a big day of exploring! Indoor fairy lights are the perfect addition to your little one's bedroom by day and add light by night. Simply swag in a corner of the room to create their own cosy indoor camp. Go for something fun such as a colourful toadstool or fox wall light to spark their imagination ready for indoor play. Style fairy lights around a bed frame to radiate a cosy glow around your little one whilst they sleep - perfect for duvet dens. Make your little one's room their favourite place to rest and play!
Whatever their style, complete their bedroom with a little bit of light!