Summer is the perfect occasion to spend time outdoors reconnecting with loved ones and enjoying the alfresco lifestyle. Outdoor cinemas have soared in popularity in recent years as more and more time is spent in the comfort of our homes and outdoor spaces. Here we've compiled the ultimate guide for creating the perfect alfresco cinema setting, to be enjoyed with friends and family throughout the summertime.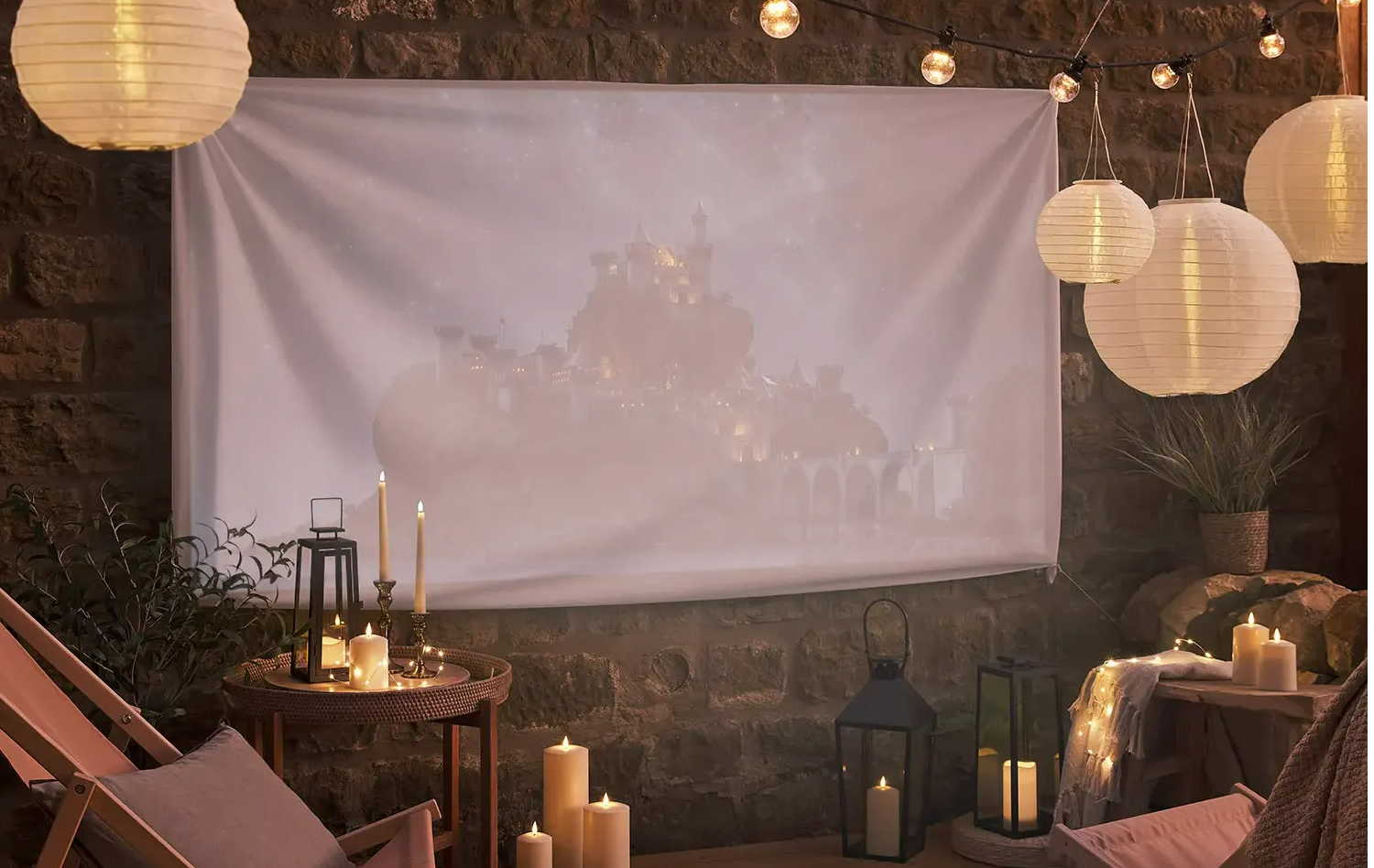 Start your display by setting up the screen, this will be the main focal point for your decor to be built around. Hang a white bedsheet or tablecloth over a washing line or tie each corner up with string against a wall. Finally place a projector on a small table at the right distance from your DIY screen to capture a perfect image.
You want to make sure you're as comfortable as possible throughout your films so choose your favourite alfresco seating that will help you unwind and relax. Deck chairs, camping chairs bean bags and even just using cushions are great outdoor seating options that'll keep you feeling comfy all through the night.
Creating the right ambiance is the key to a magical movie night at home. By adding a warm and welcoming glow to your space with lighting, you'll instantly add a calming, cosy feeling to your alfresco entertainment. Elevate side tables filled with popcorn and drinks by adding outdoor candles and tabletop garden lanterns to create a soft glow that'll help your guests see what treats to pick throughout the evening. Dress the night's sky with warm white festoon lights swagged above the screen, and add a theatrical feel by hanging lanterns from the festoon lights casting a soft, subtle glow above your home cinema.
Your movie night wouldn't be complete without an array of delicious cinema snacks! Opt for a quick and easy classic like popcorn for a nostalgic cinema feel, or go all out by making your own nachos, pizzas and hotdogs for the ultimate cinema night you'll never forget.
Be sure to tag us @Lights4fun over on Instagram to share your alfresco movie night set up!