Our friendly dinosaur Children's Lights are ready to give a playful Jurassic twist to your little one's room. Here's our top styling tips on how to make a roarrr-some display using our colourful dino fairy lights and the soft illumination from our wall lights. The perfect bedroom accessory for little ones with a taste for adventure.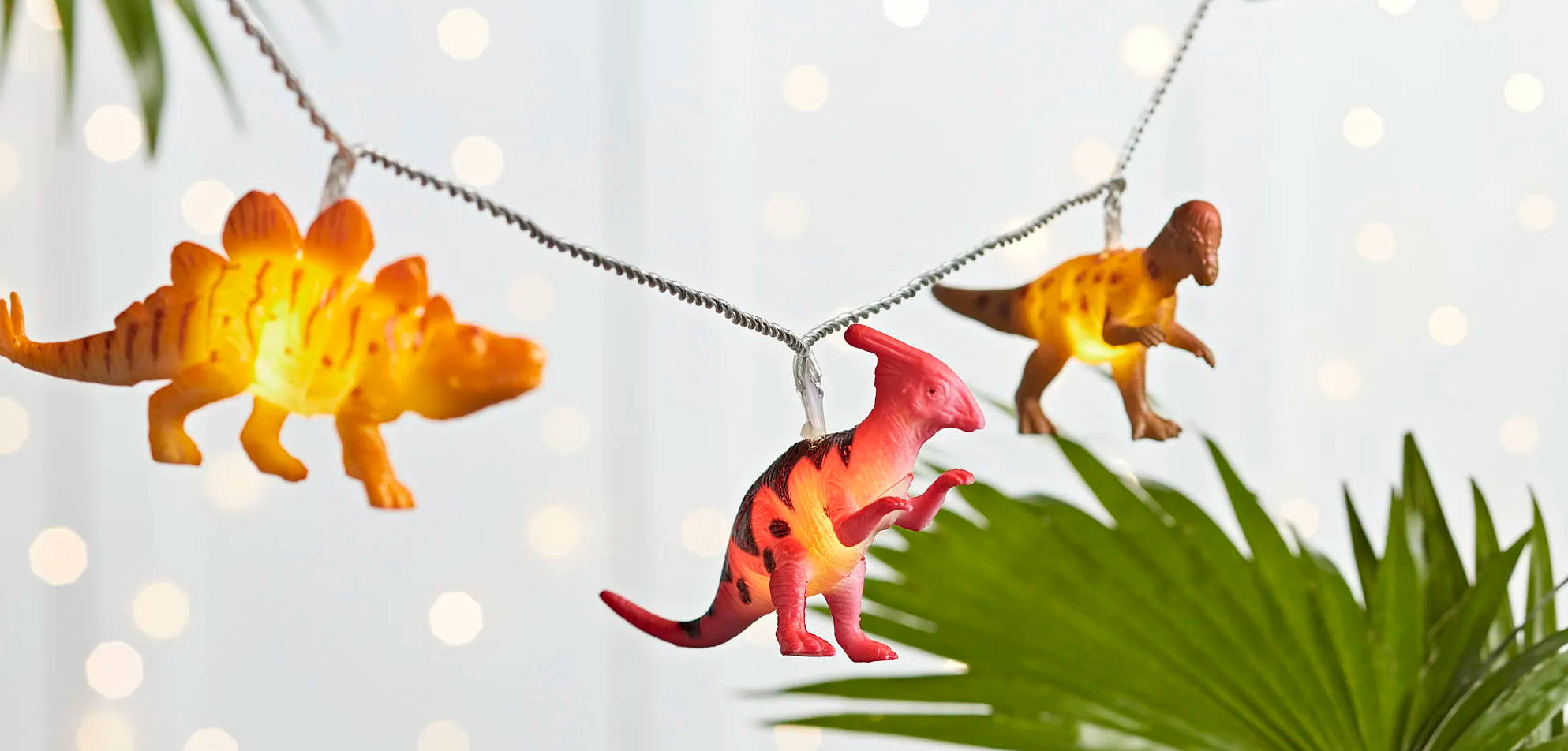 Our LED dinosaur room lights make you feel like you have stepped back in time whilst creating a warm and cosy glow wherever they go. They'll feed your little ones latest obsession and are the ideal nightlight! All our dinosaur Children's lights have the option of a handy 6 hour timer to automatically illuminate at the same time each evening - making them perfect for night time routines.
Children's fairy lights are a fun way to quickly add colour and a fun character to the room. The flexible cable and lightweight designs make them super easy to style too. Plus the iconic dinosaur shapes look great even when not lit! Our favourite way to display fairy lights is to hang them over the top corners of a mirror or picture frame for a simple but effective decorative touch.
Fairy lights look great around bed frames or pinned up on wall above the bed head for the perfect ambient night light. The cosy illumination from the warm white LEDs create the perfect calming atmosphere and makes the dark not so scary for your little ones. Depending on the fairy lights design, you may be able to style the dinosaurs standing upright. This looks awesome when placed along the length of a desk or shelf as it gives the look of a marching heard.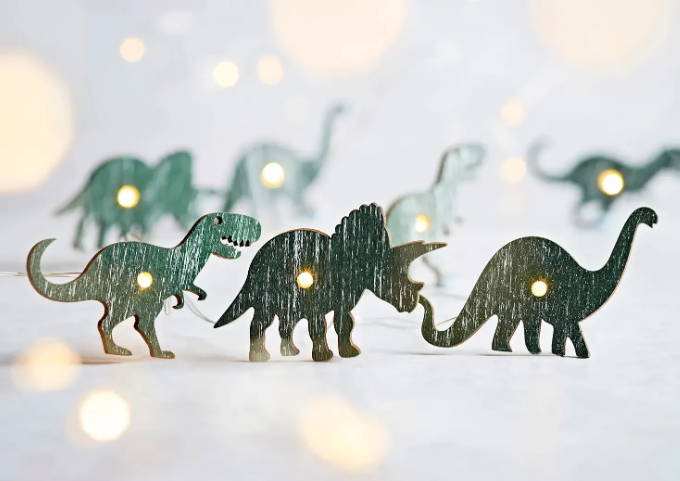 If you're looking for a wireless light for your little ones bedroom then opt for one of our Children's Wall Light designs, the battery box is fitted out of sight on the back for a seamless look. Wall lights are roarsome as when switched on the soft LED rays of light spread out evenly across the wall outlining the dinosaur's silhouette and a warm glow to the room. LEDs are a super safe light source too due to their low voltage they stay cool to the touch all day long.
Children's wall lights are designed to lay slightly raised from the wall so it is best to position your lights in an area it won't get easily knocked. Alternatively, to avoid nailing holes into the wall altogether, we also love to style wall lights standing propped up on a shelf or bedside table.