At Lights4fun we love crafts & Christmas fairy lights. We're always on the hunt for inspirational festive ideas that are easily achievable. Here's how to make your own mini magical DIY snow globe terrarium in no time at all...
This DIY project has become so popular we've created Christmas glass domes complete with micro lights & mini decorations. Ideal for a Christmas mantelpiece display, you can introduce a festive feel in minutes! Get creative simply with existing decorations in your Christmas collection, it couldn't be easier and it won't cost you much, it's the perfect gift too!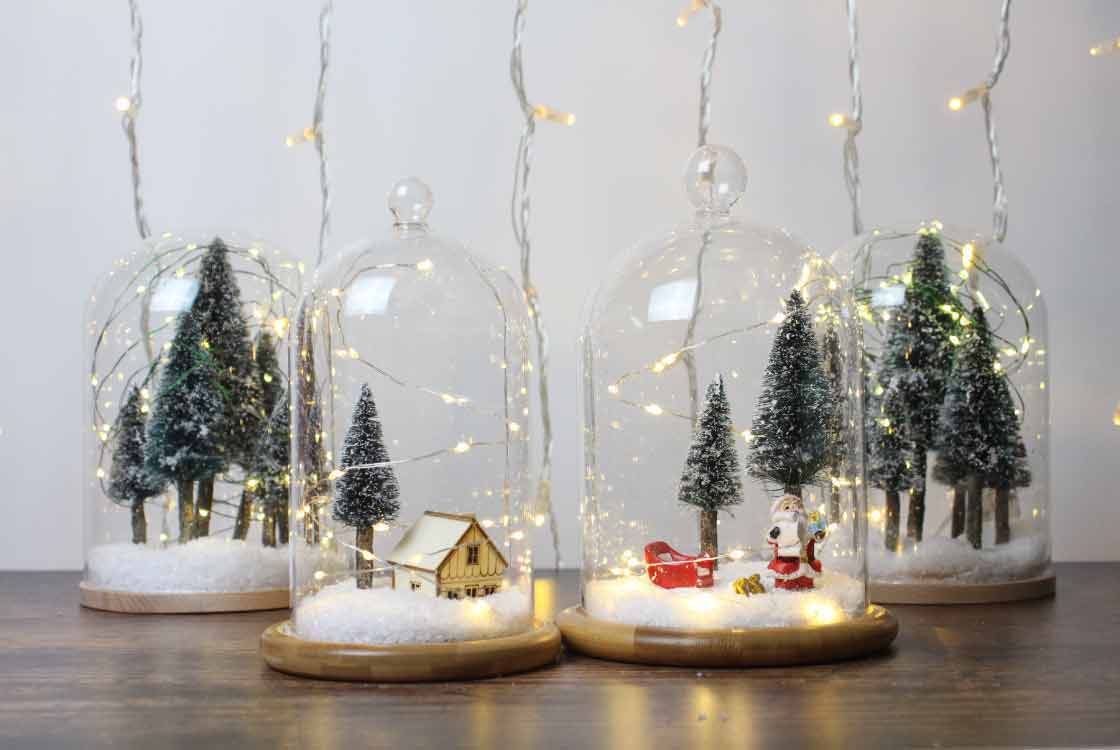 A Glass Dome
Micro Fairy lights
Christmas decorations
Artificial snow
Blu tack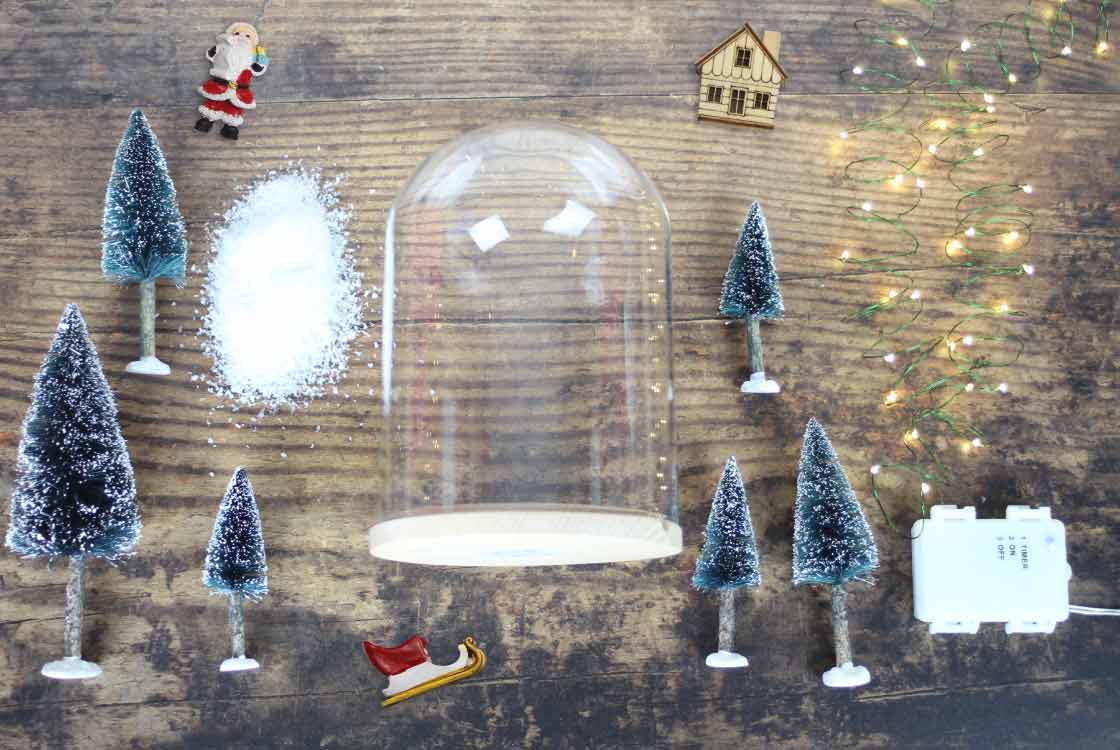 Using blu tack, secure your mini trees or your chosen festive decorations in place on the wooden base of the dome.
Bend your micro lights into a circular shape and pop inside the glass dome. Spread the wire of the lights to fit the whole space.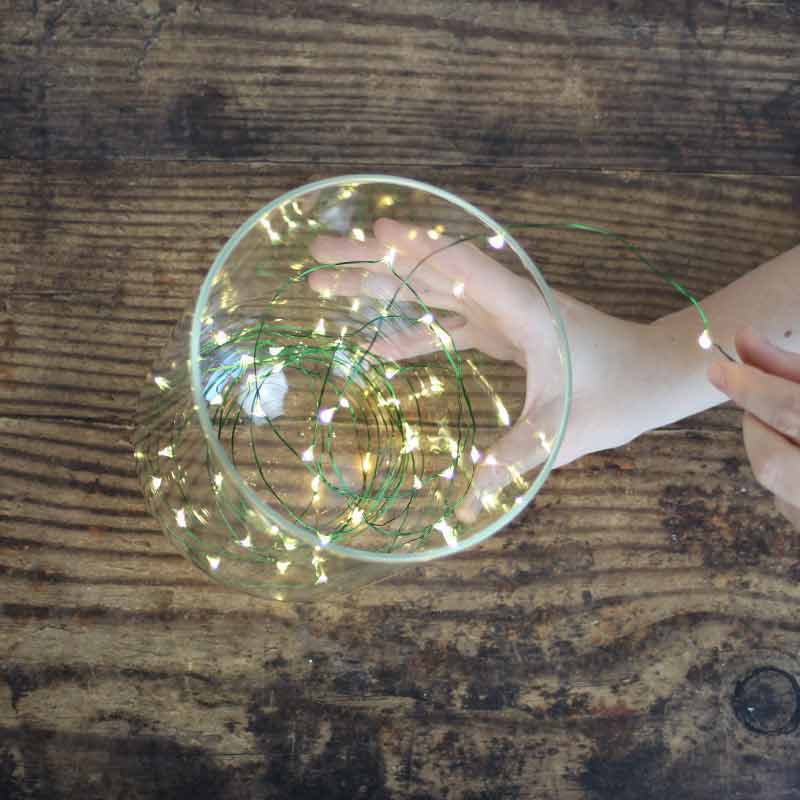 Hold the glass cloche upside down and tip in a small cup of artificial snow.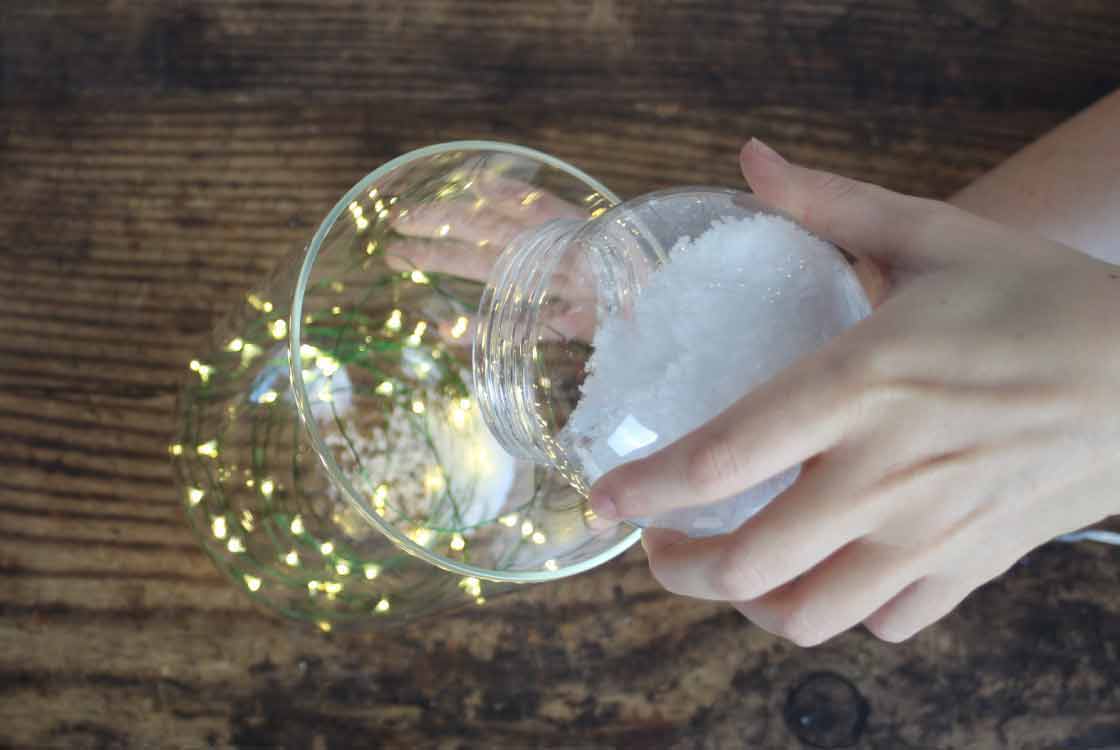 Continuing to hold the dome upside down, pop the base back in place the dome and carefully tip the dome into an upright position.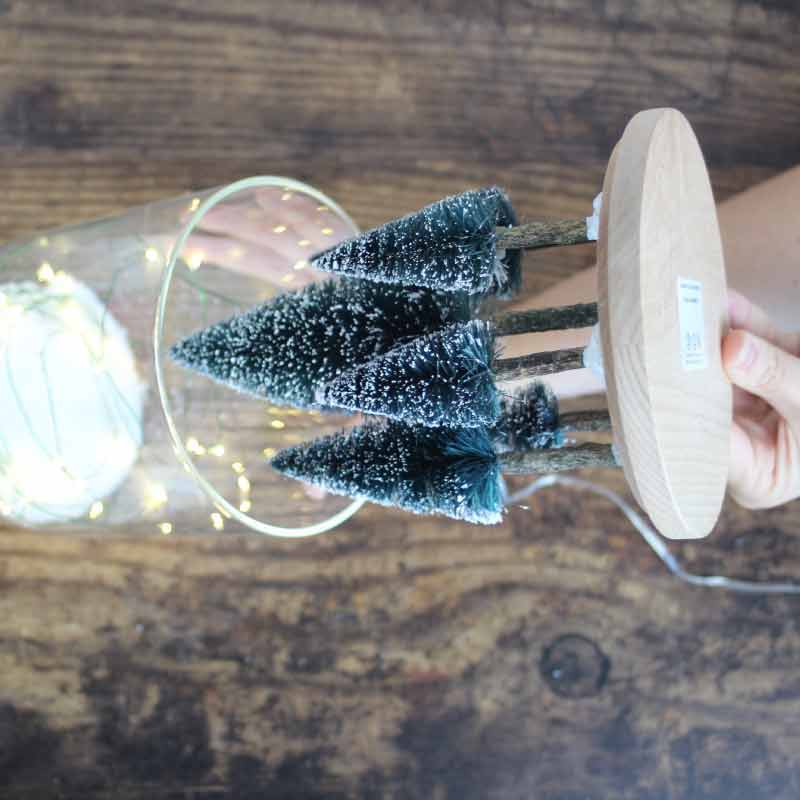 On go the lights, snowtastic!