Creating a stunningly lit outdoor space simply without power is easy with battery powered garden lights and solar lights. Designed to suit all settings, they can be set up quickly and without fuss. Use outdoor battery lights in bushes and shrubs in darker areas where the sunshine hours are limited, and opt for fabulous outdoor solar lights where the sun can charge the panel. The range of outdoor solar lights is wider than you think, from outdoor festoon lights through to solar fairy light strings with little additions, like these gorgeous bees.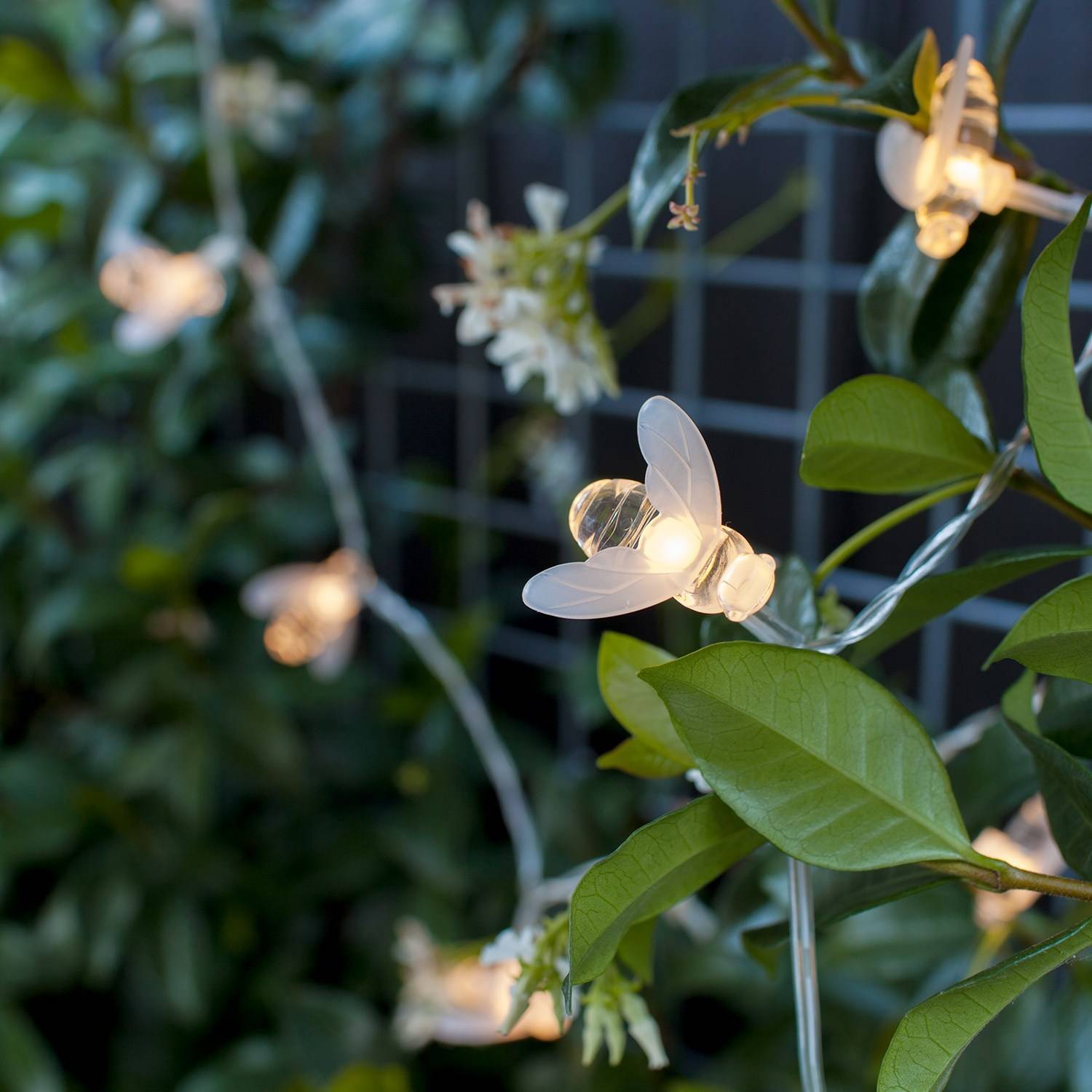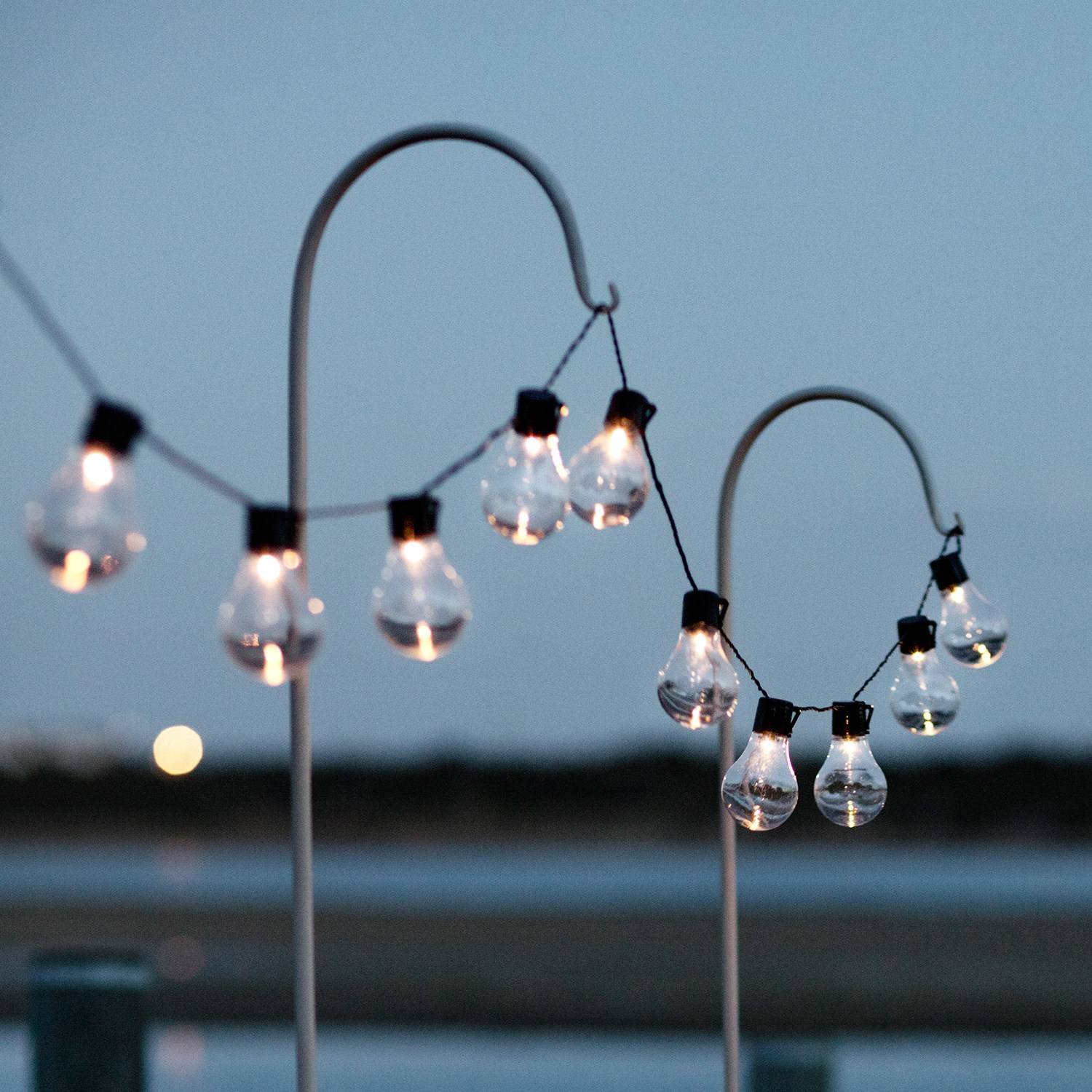 Garden lanterns have integral battery powered outdoor candles within, and a built in timer to enable your patio or doorstep to be illuminated just to suit you. The advantage of garden lanterns is that they are highly decorative during daylight hours too, giving you something pretty to look at. They can be placed virtually anywhere, too, and make a fabulous gift.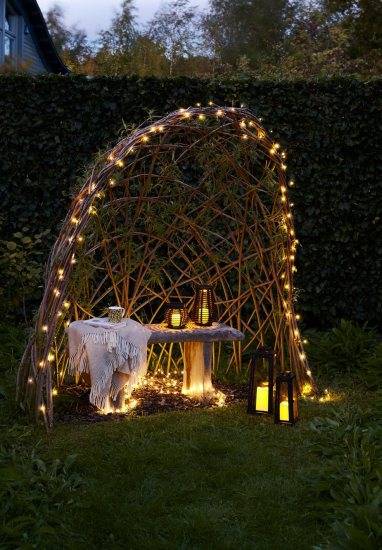 If you are having friends for supper, and thinking of dining al fresco, try hanging garden party lights overhead, and adding outdoor candles to the table. Complete the scene with lanterns, and consider a welcoming pathway with outdoor solar path lights.