By far one of our favourite events in the seasonal calendar, Halloween is an excuse to celebrate by dressing your home up as much or little as you like with Halloween decorations. Taking inspiration from the obsession in the USA, we're going to show you Halloween party ideas from spooky entrances to cobweb clad mantels!
We all love a good trick or treat. It's so easy to make your home entrance the talk of the kids on your street this Halloween. Whether you have a porch entrance or more space just behind your front door, having a showstopper as you open your door is a must-have. Try to work with the varying height of your Halloween decorations. Opt for a low bench or sideboard to allow you to stack or place colourful candle & cobwebs. Luckily, Halloween themes tend to involve lots of orange so always try and contrast with deep charcoals & lighter accent yellows to give a depth to your spooky entrance. Soften your porch with spider webs and remember to leave a few low hanging so catch your visitor's hair as they breeze past.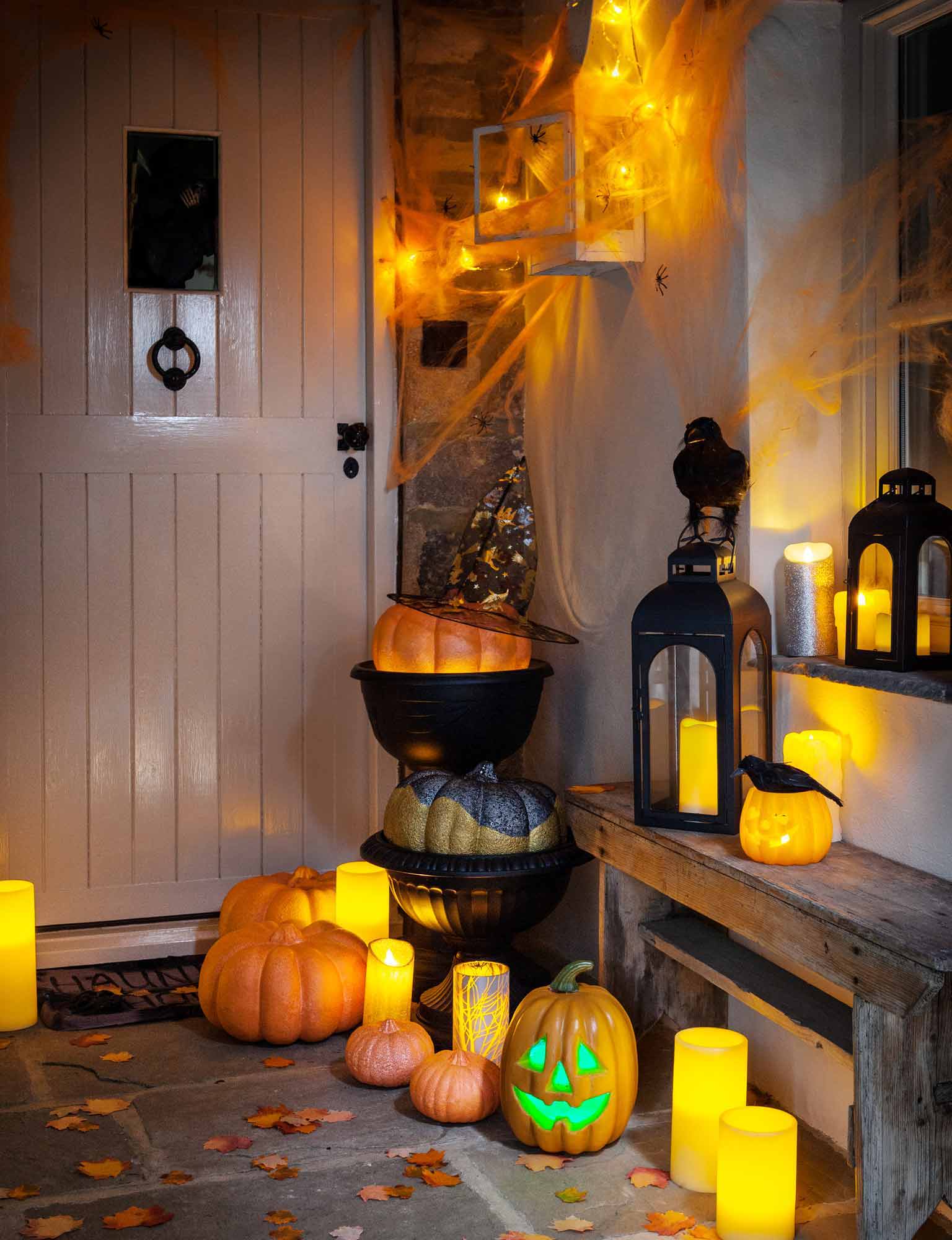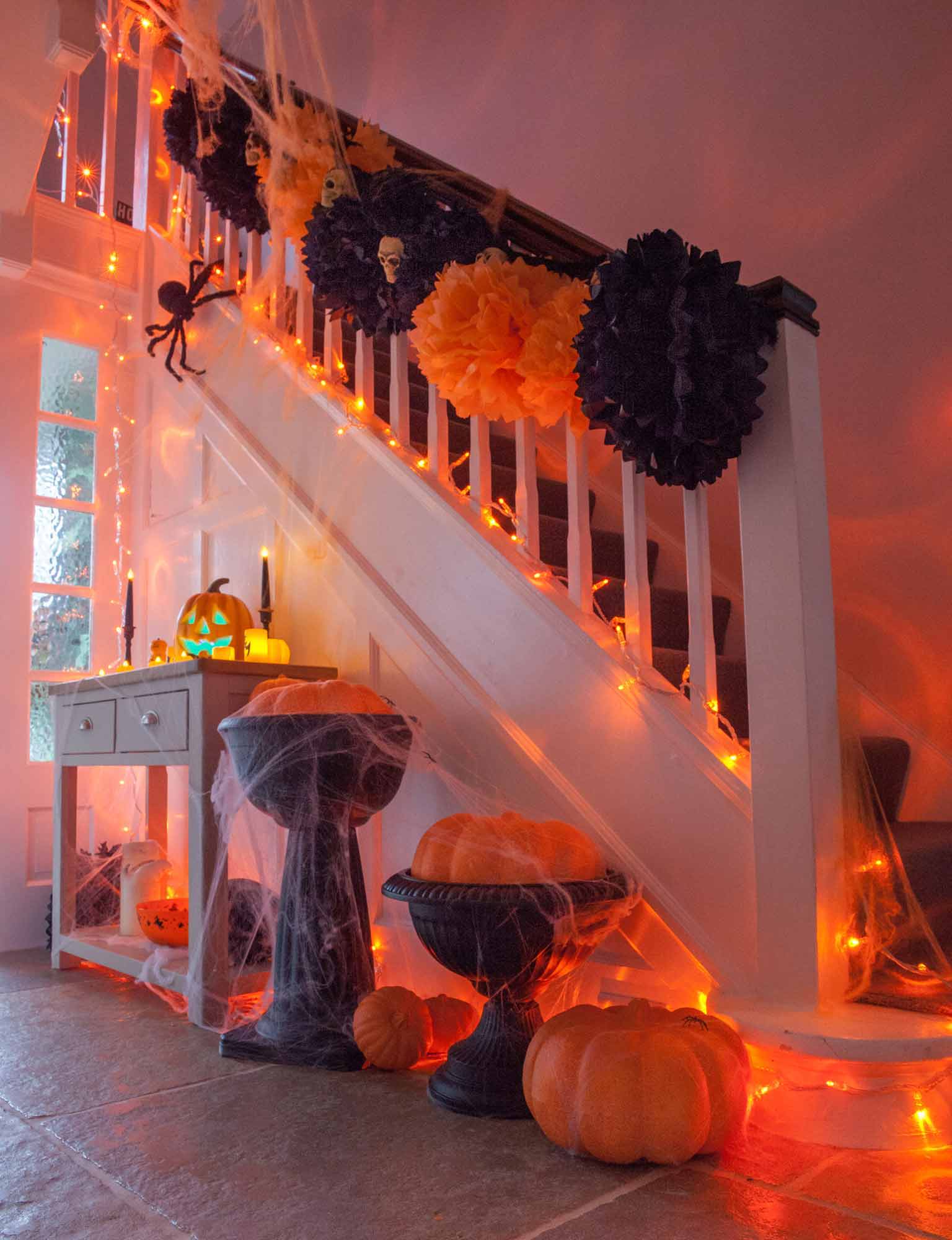 Cluster candles for a themed porch.
Use amber lights with cobwebs for a haunting hallway.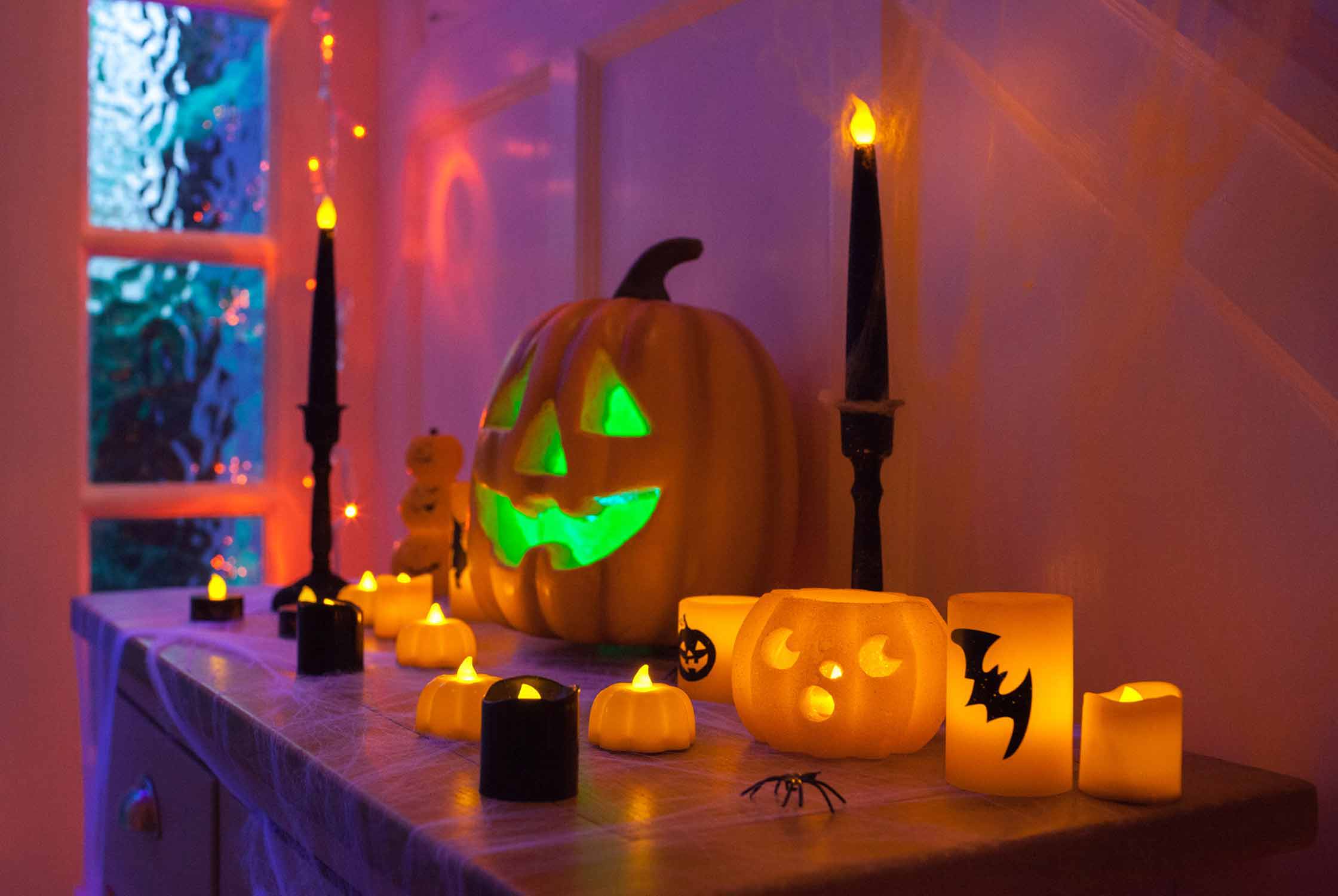 Battery candles can be left all night long.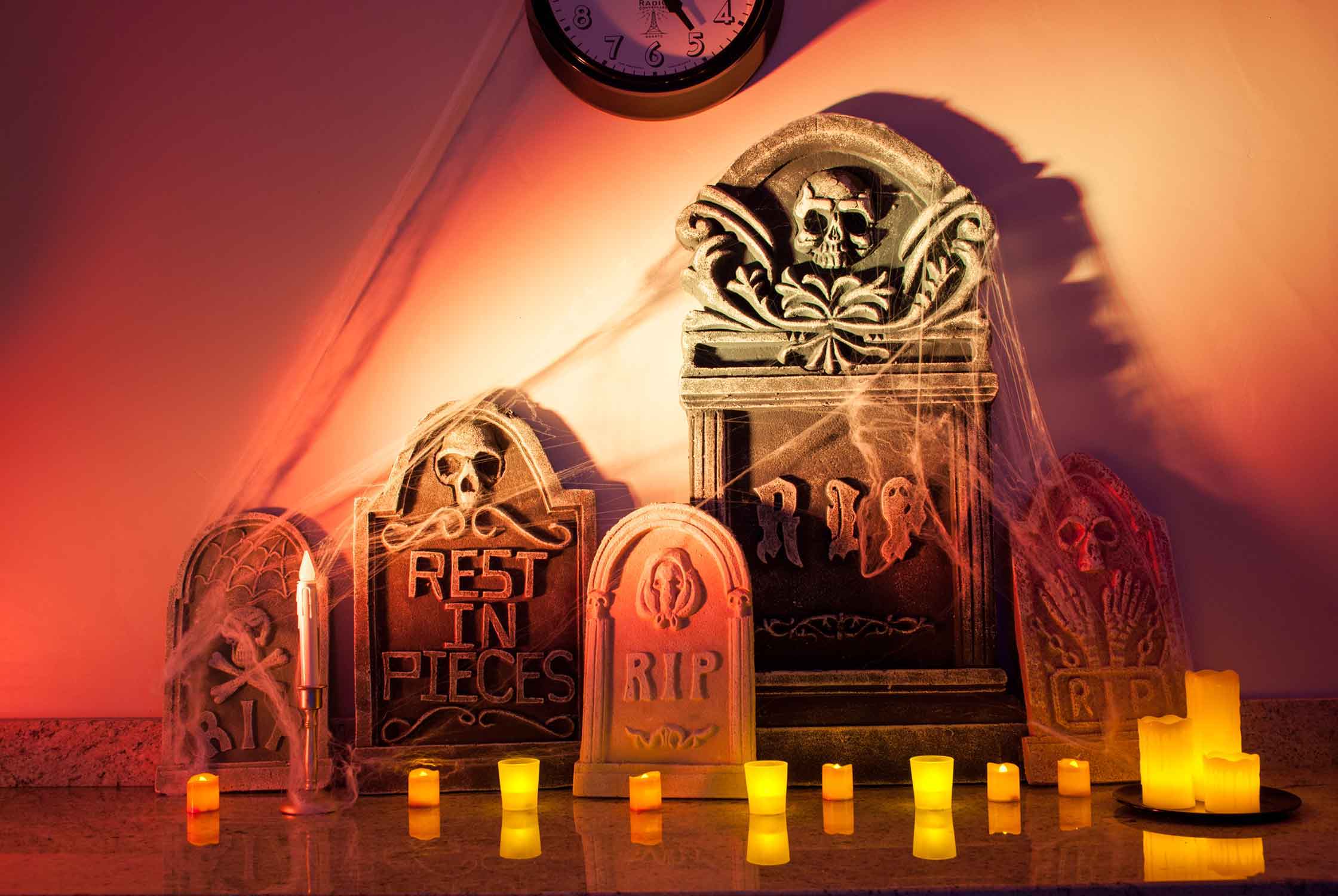 Layering props and lights together can add variety to your kitchen.
When creating the perfect Halloween house party, always have a focal point to your room. Fireplaces are the perfect spot for a scattering of candles, but who wants the risk of decorations near flickering flames and hot wax? Plump for Halloween candles to create an eerie fireplace look - and try putting a candle into one of our bell jars to add en extra dimension! Just like a spooky entrance, spider cobwebs are your best friend for decorating your whole house. Stretch and span across cupboards, place over candlesticks, cobwebs can give your home a haunted feel in a flash. Our top tip: place some Halloween lights around the room and watch the cobwebs come to life!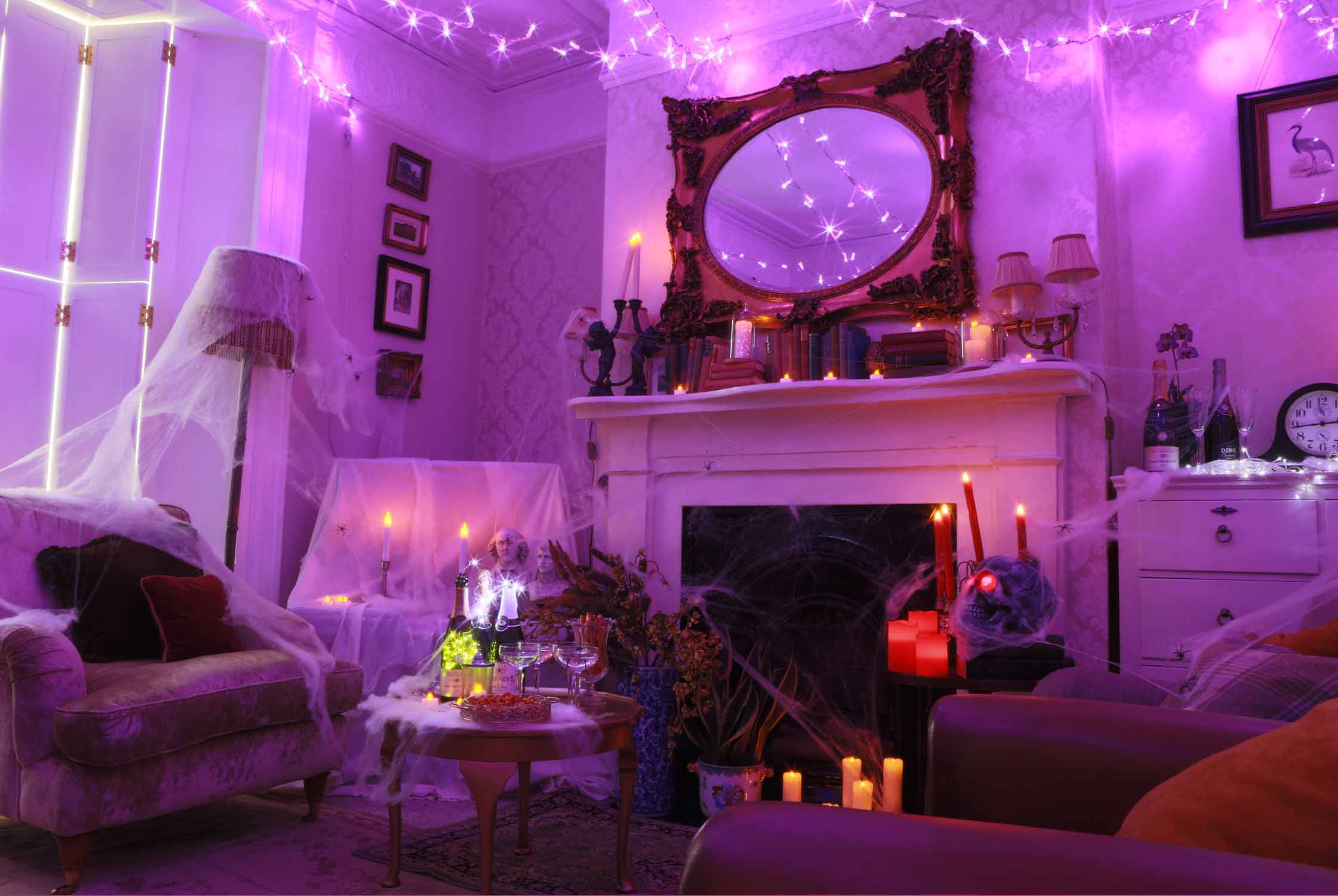 Strings of UV fairy lights fill your party room instantly.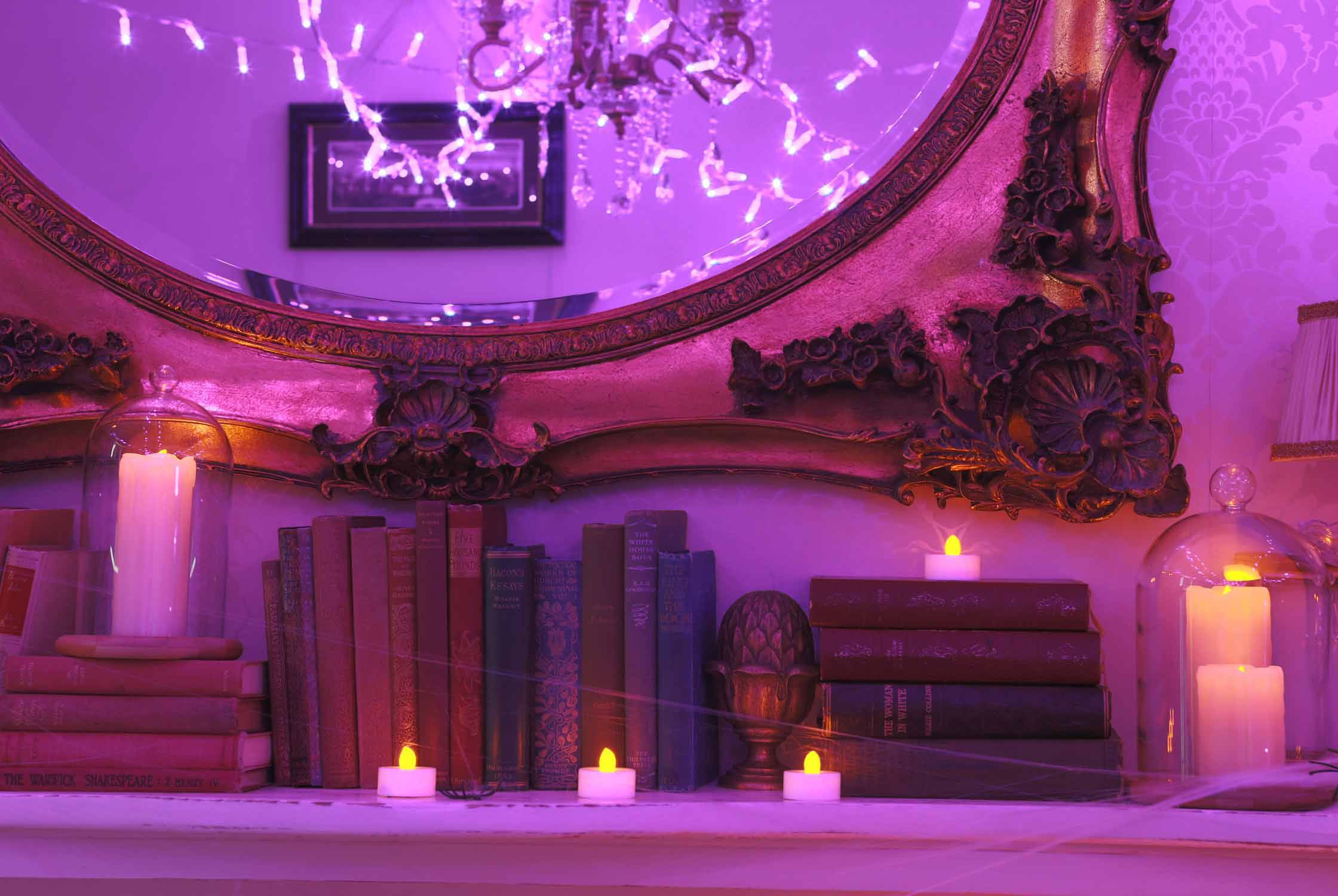 Spooky literature make perfect Halloween party props.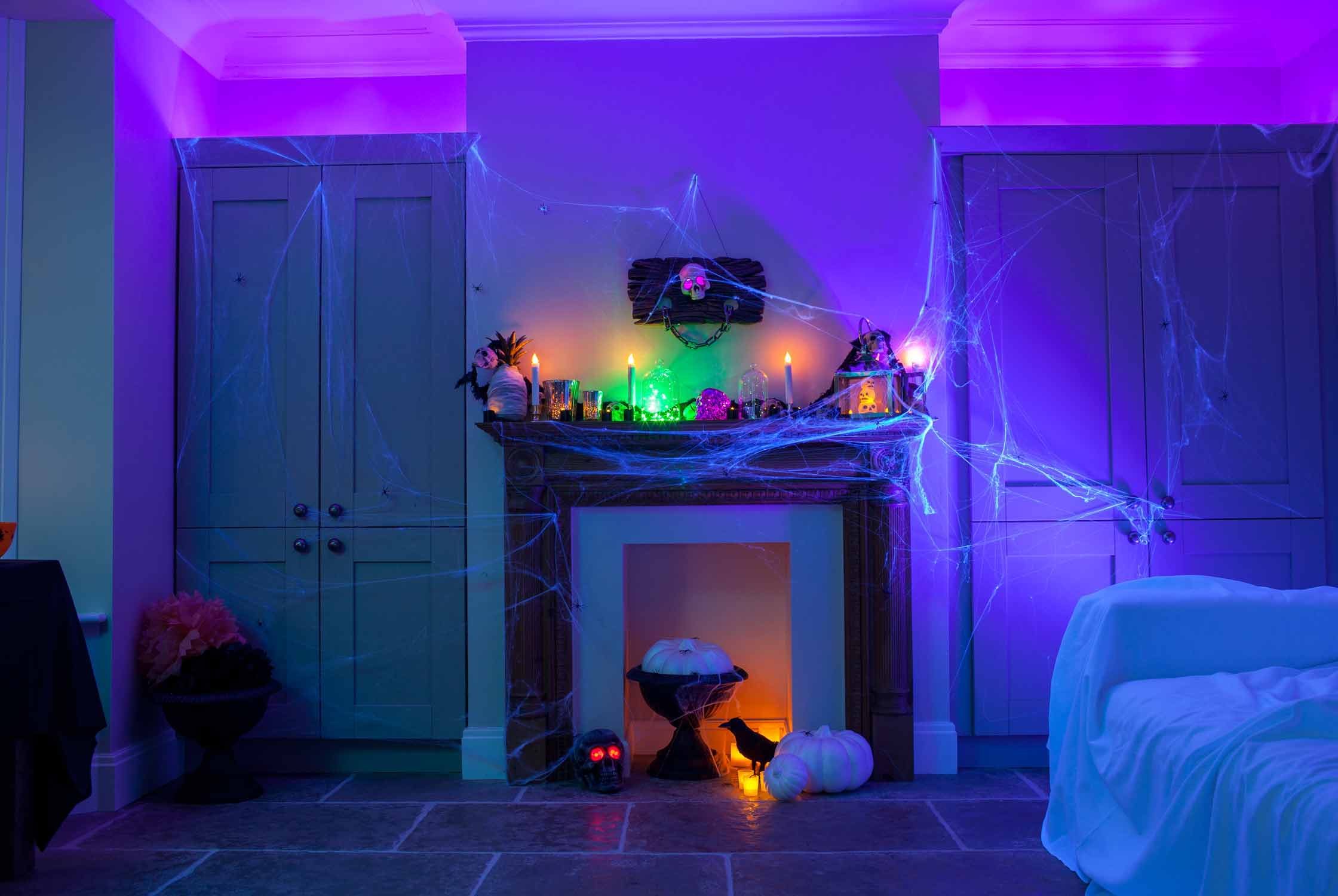 Cobwebs glow brilliantly with UV lights.