Read our essential guide and shop the look!
From artificial to fresh cut, all trees deserve to be lit up for Christmas! Follow our easy guide to fill your Christmas tree with just the right amount of lights, ensuring you get the look you'll love.
How Many Lights Do I Need For My Tree?
Our golden rule is 100 bulbs or 5 metres of lights per 2ft of Christmas tree. In summary, for a 6ft tree we recommend 300 bulbs or 15 metres of lights. If you're a fairy light lover, double up or mix and match for extra sparkle.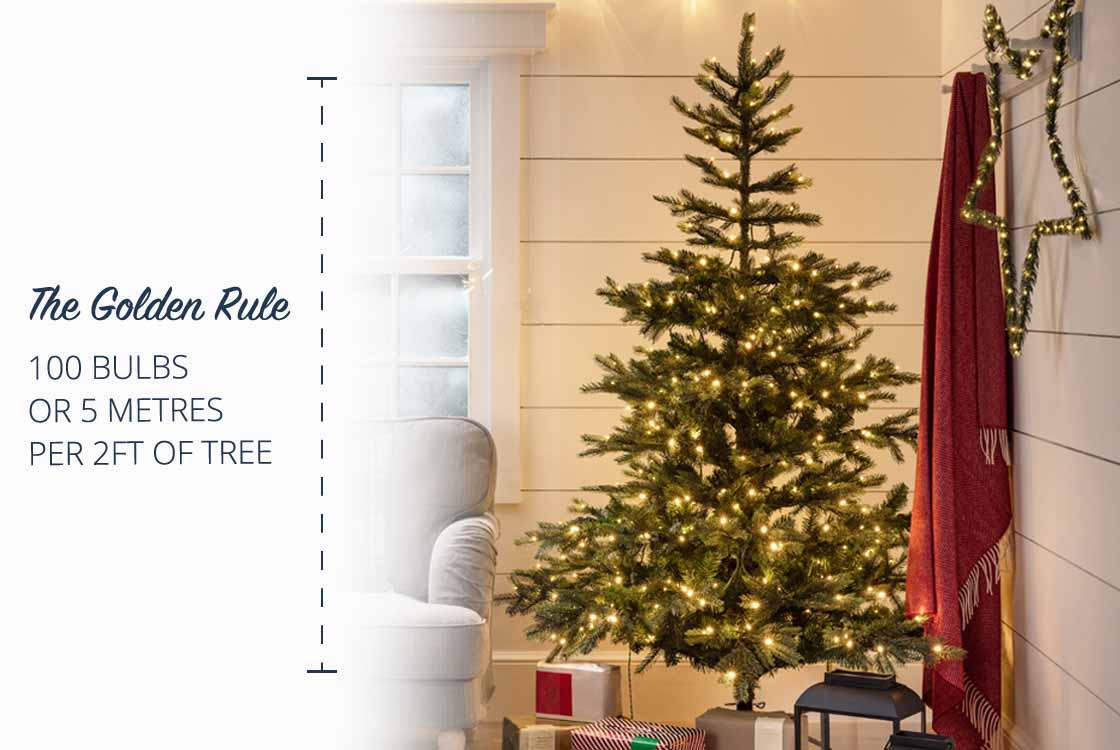 What Are The Different Styles of Christmas Tree Lights?
The time-honoured tradition of dressing your Christmas tree is one of the most magical moments of the season. Here at Lights4fun, our selection of Christmas tree lights ranges from simple and twinkly to full and glowing, dependant on the type you choose. As each different type has varying bulb count, we like to stick to the 5 metre rule with these ones which ensures you make it to the top of your tree. So, for a 6ft tree we've recommend 15 metres of lights. To help you get the look you'll love, we've simplified our most popular types with some handy diagrams!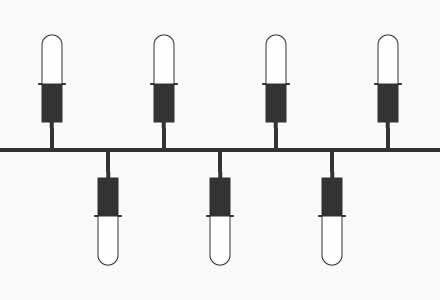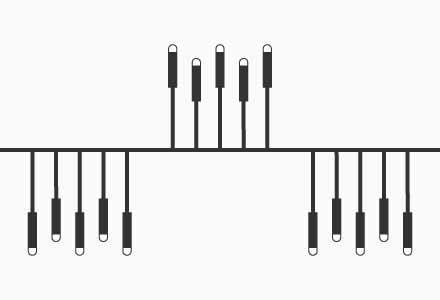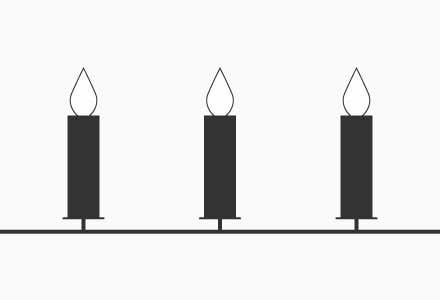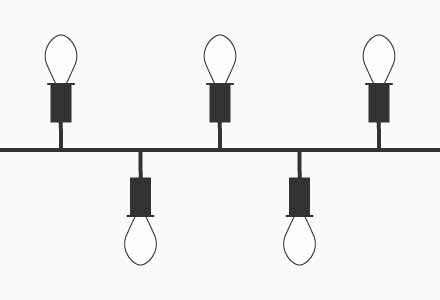 Classic Fairy Lights
Choose from a range of different colours, LED counts, lengths and power-sources. Our most versatile and best-selling strings.
Cluster Lights
Packed with lots of LEDs, the bulbs sit closely together to create a richly-lit, garland effect when illuminated.
Candle Clip Lights
Mounted on discreet green pegs, clip on candle lights create a traditional look when dressed on a tree.
Capped Lights
A simple string light, with the LED surrounded by a decorative cap. Perfect for layering up alongside classic fairy lights
How Many Lights Do I Need For A 7ft Tree?
We recommend 15 metres of lights for a 6ft Christmas tree, but if you have space for a larger tree, for every extra foot of height simply add another 5 metres of lights. So for a 7ft tree, we would suggest using 20 metres of lights.