Our Guide To A Spooky And Safe Halloween…
Year after year, the dark sky of All Hallows' Eve creeps upon us, lit by the flickering flames of candles in pumpkin heads and dripping wax on to cobwebbed mantelpieces. Whilst we agree that the frightening autumn darkness is perfectly complemented by candle light, we can't help but think that with sugar fuelled trick-or-treaters running around, or after too many glasses of witches' brew, it's a recipe for disaster. So, we have conjured up some spooky and safe ways of illuminating your Halloween.At the top of our bag of tricks is a Lights4fun favourite - LEDs. Using these devilish creations, you can still create the atmosphere of real flames and the illumination of a traditional bulb but banish the dangers of fire (so the only thing you need to fear is that monster under your bed).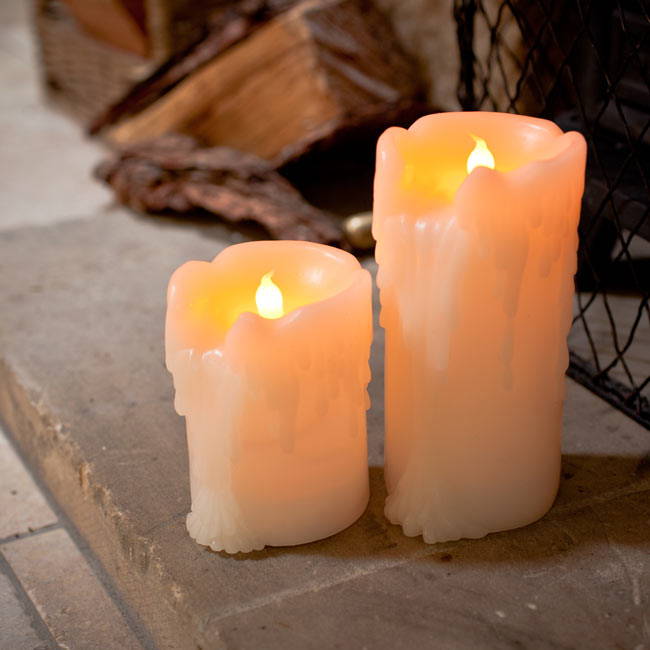 Dripping with spookiness...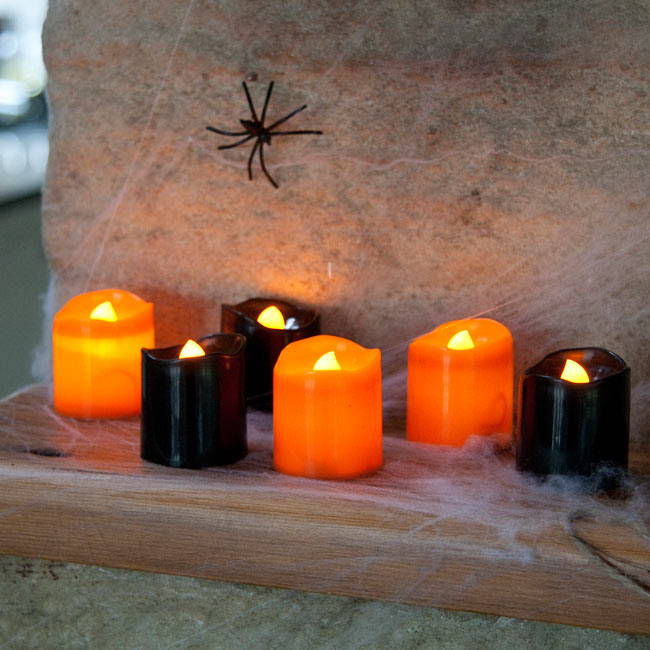 The ultimate LED Halloween candles
A spooky but safe walkway - line your path with tea lights....
Create an eerie entrance by lining your front path with Halloween lights such as tea lights & candles for an ominous welcome to all who dare come knocking. Some come with 6-hour timer functions, so your candles can add to the creepiness by automatically lighting up and switching off, as if by black magic.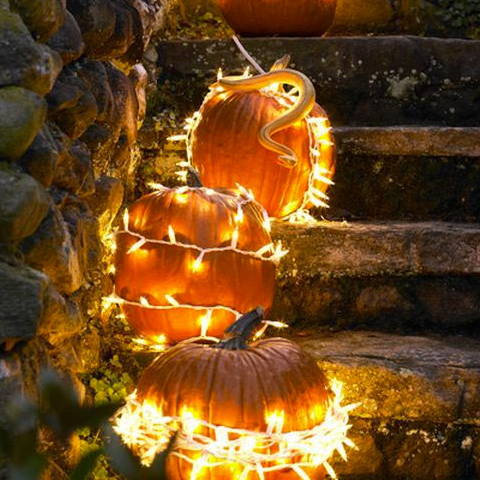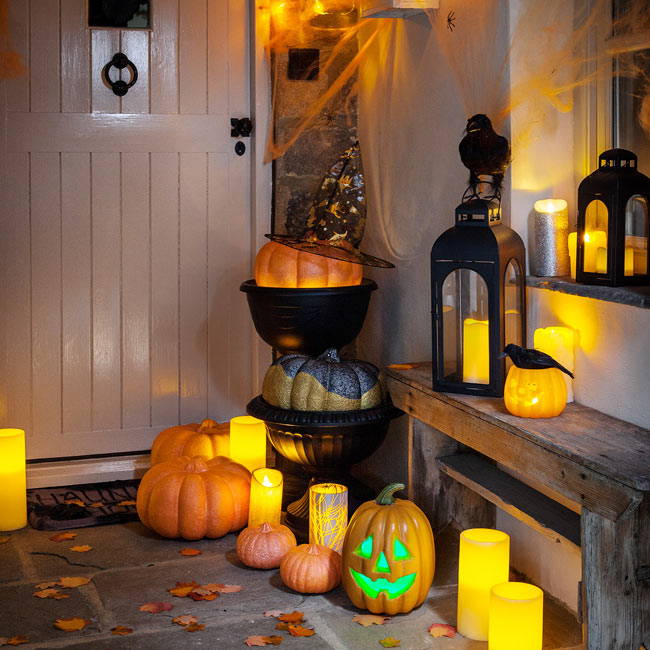 Perfectly safe pumpkin entrance...
Spooky but safe Jack-o'-lanterns - create the perfect pumpkin patch....
Few things scream Halloween louder than a Jack O'Lantern. It's just not Halloween if you haven't scooped out a pumpkin's insides, simply replace the lit tea light with one of our LED Halloween candles or pierce holes into the pumpkin and thread fairy lights through. If you're short on time for pumpkin carving then you'll love our ready-to-go Halloween decorations with a handy selection of pumpkins for your front step.
A spooky but safe costume - win best-dressed with an LED lit costume…
As LEDs don't heat up, they're ideal for incorporating into costumes (just neatly hide the battery pack). Whether it's to add some pizzazz to your costume or to keep tabs on your little ones as they trick-or-treat around the dark autumn streets, when it comes to DIY Halloween decorations, using LEDs are a super safe option.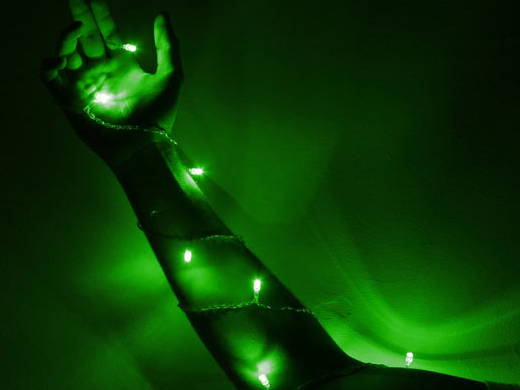 They look as cool as they feel...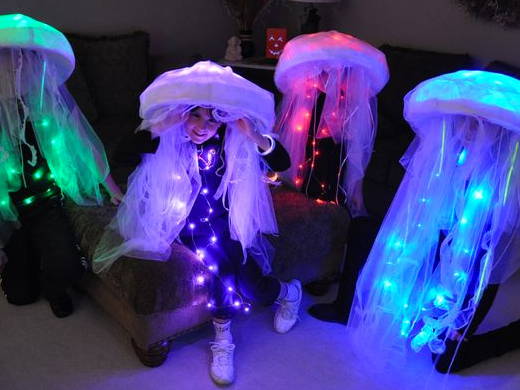 These jellyfish look super
A spooky but safe party ceiling - fill your ceiling with lights and pom poms...
Create the ultimate ceiling for a magical monster bash by hanging orange and black paper pom poms above your guests. Entwine LED festoon lights or fairy lights within the mass of pom poms for a colourful and fun Halloween display. Showing off your Thriller dance routine all night long, there's more chance of you catching fire than your cool LEDs.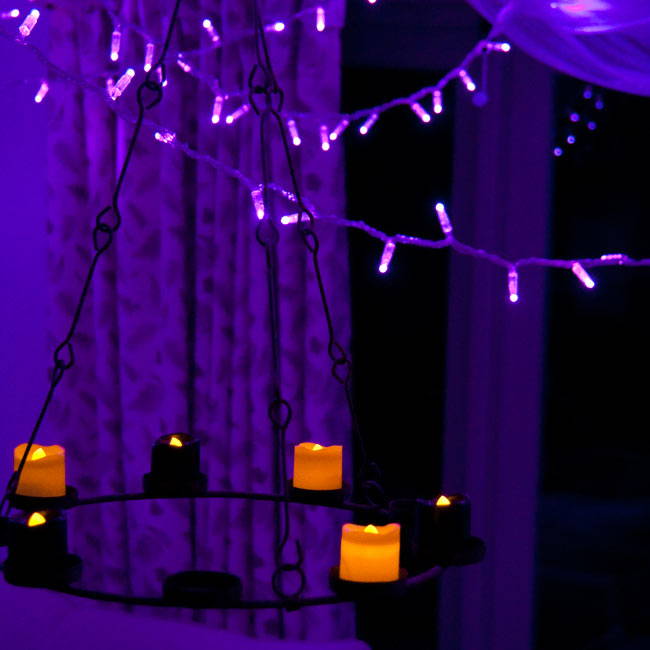 Purple fairy lights are perfect for parties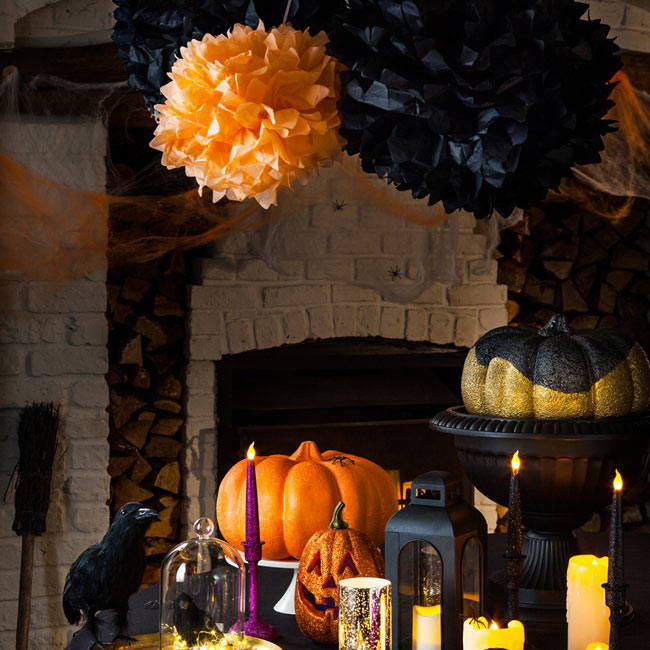 Pom poms look great at Halloween