#LightItBlue is a national scheme which has been introduced to light up iconic venues across the UK, in tribute to the NHS workers and people working on the front line during the Coronavirus outbreak. The nation has seen an increase in the number of individuals and businesses taking part in the trend, with the colour blue representing a symbol of solidarity and hope.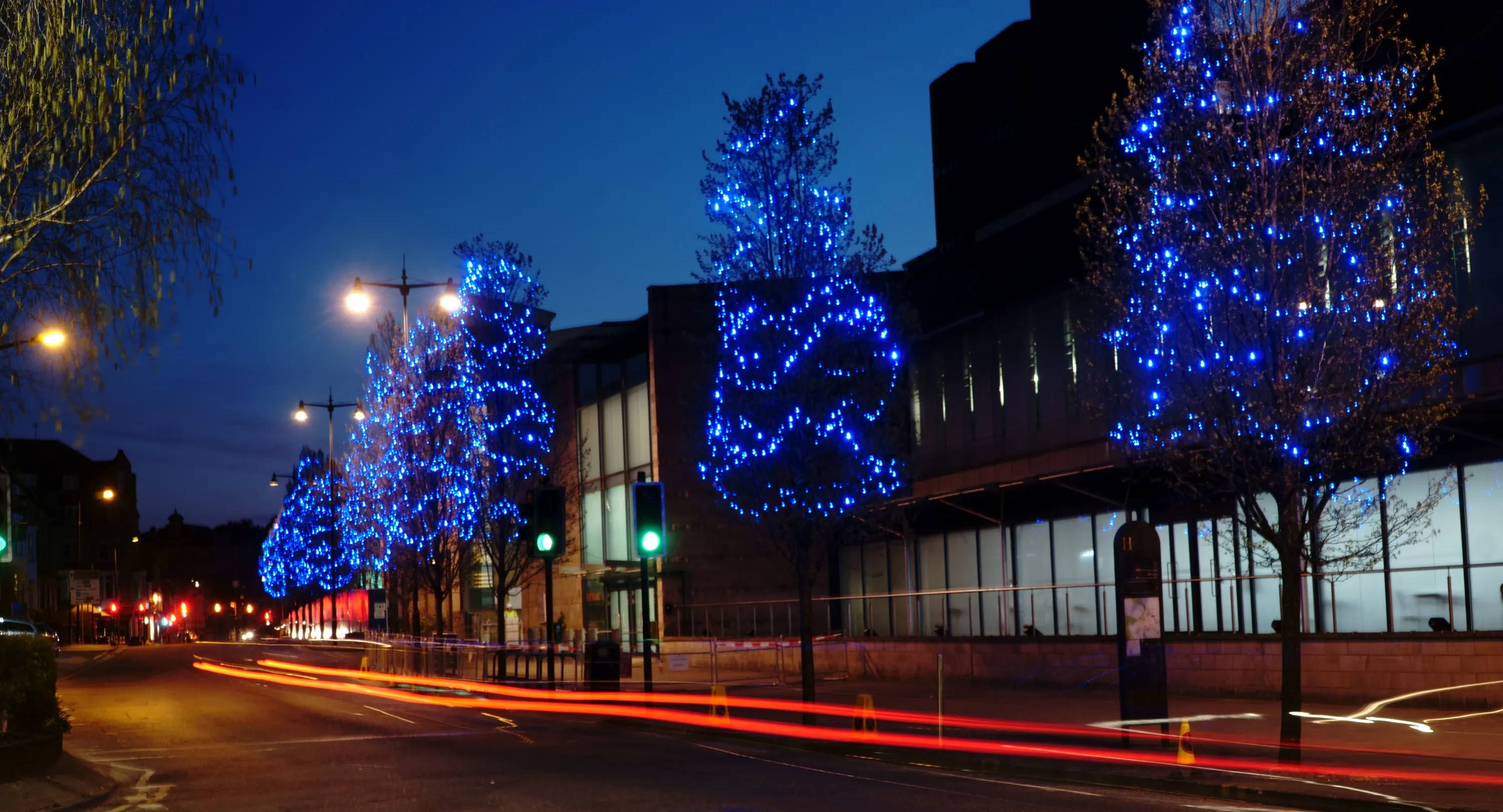 On the 9th of April, the new NHS Nightingale Hospital in Harrogate was lit blue and we were delighted to be a part of it. We were incredibly proud to donate our lights for the trees outside the Convention Centre and show our appreciation for all the key workers and the NHS during this time. We provided 720m of blue lights for the 12 trees surrounding the new hospital and with the help of Harrogate Borough Council, we were able to get them ready for illumination in the evening. The lights were switched on at 8pm on the Thursday, to tie in with the 'clap for the NHS', as people gathered outside to show their support. The luminous display truly captured the moment of everyone coming together, with the trees standing tall and bright during this dark and difficult time.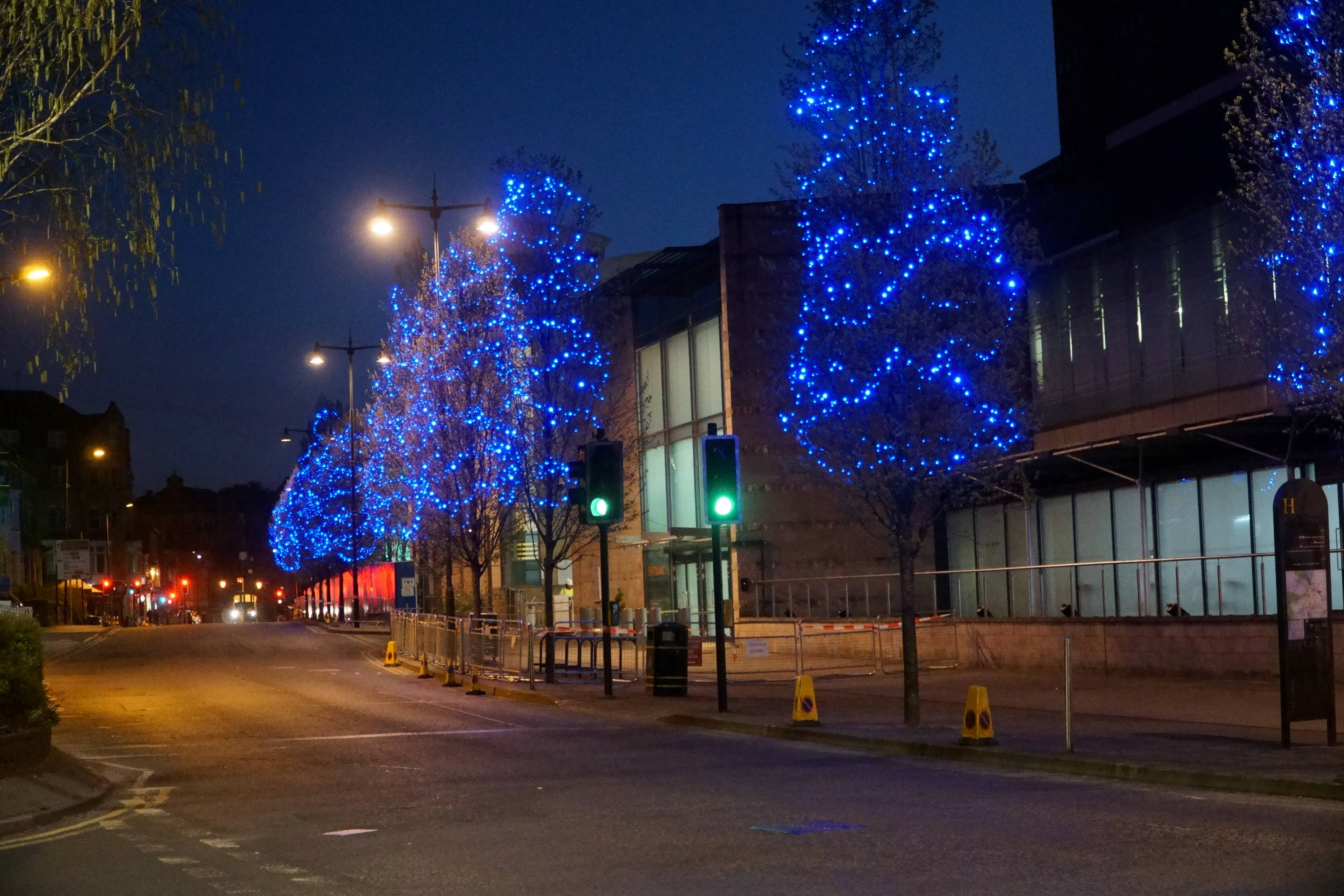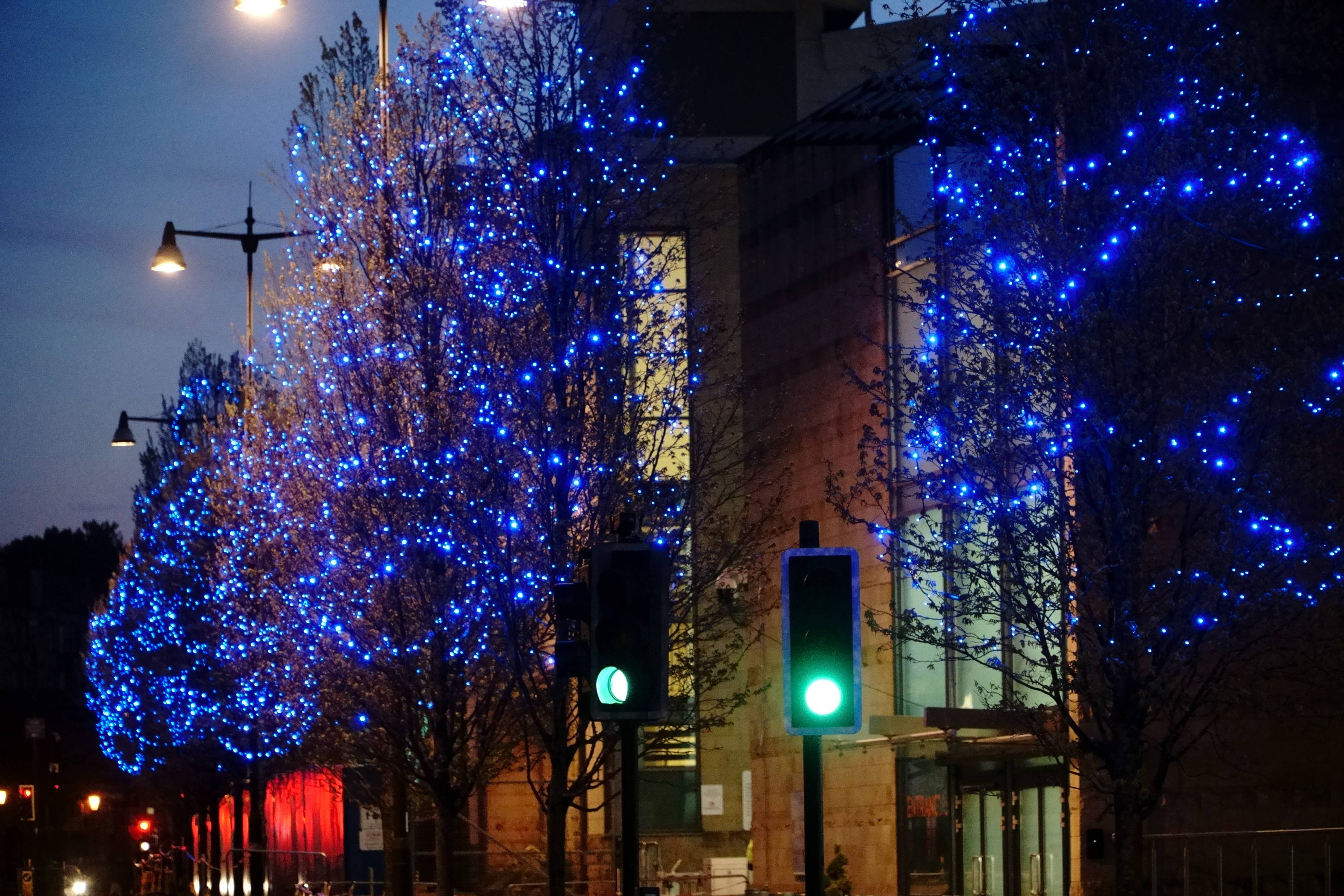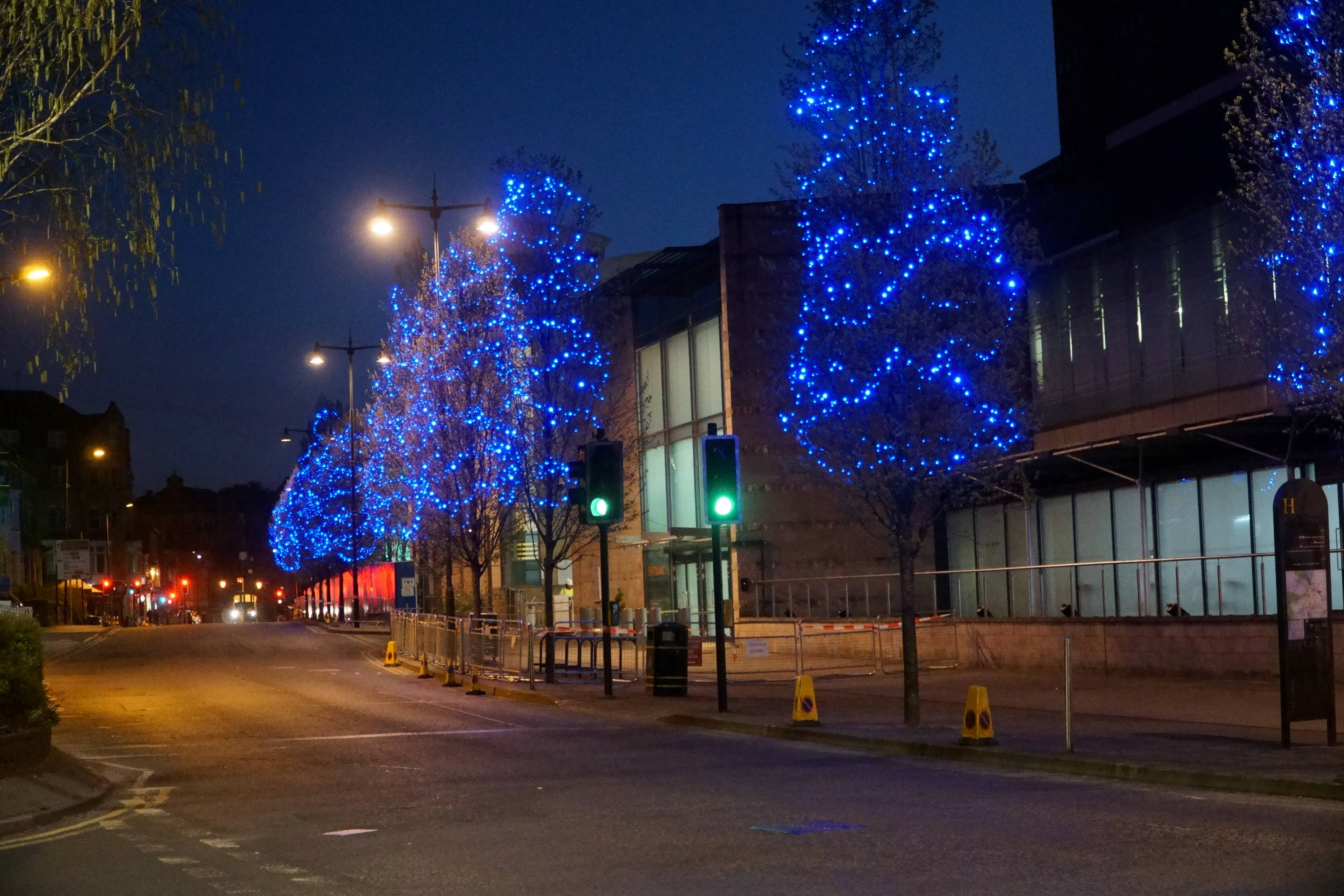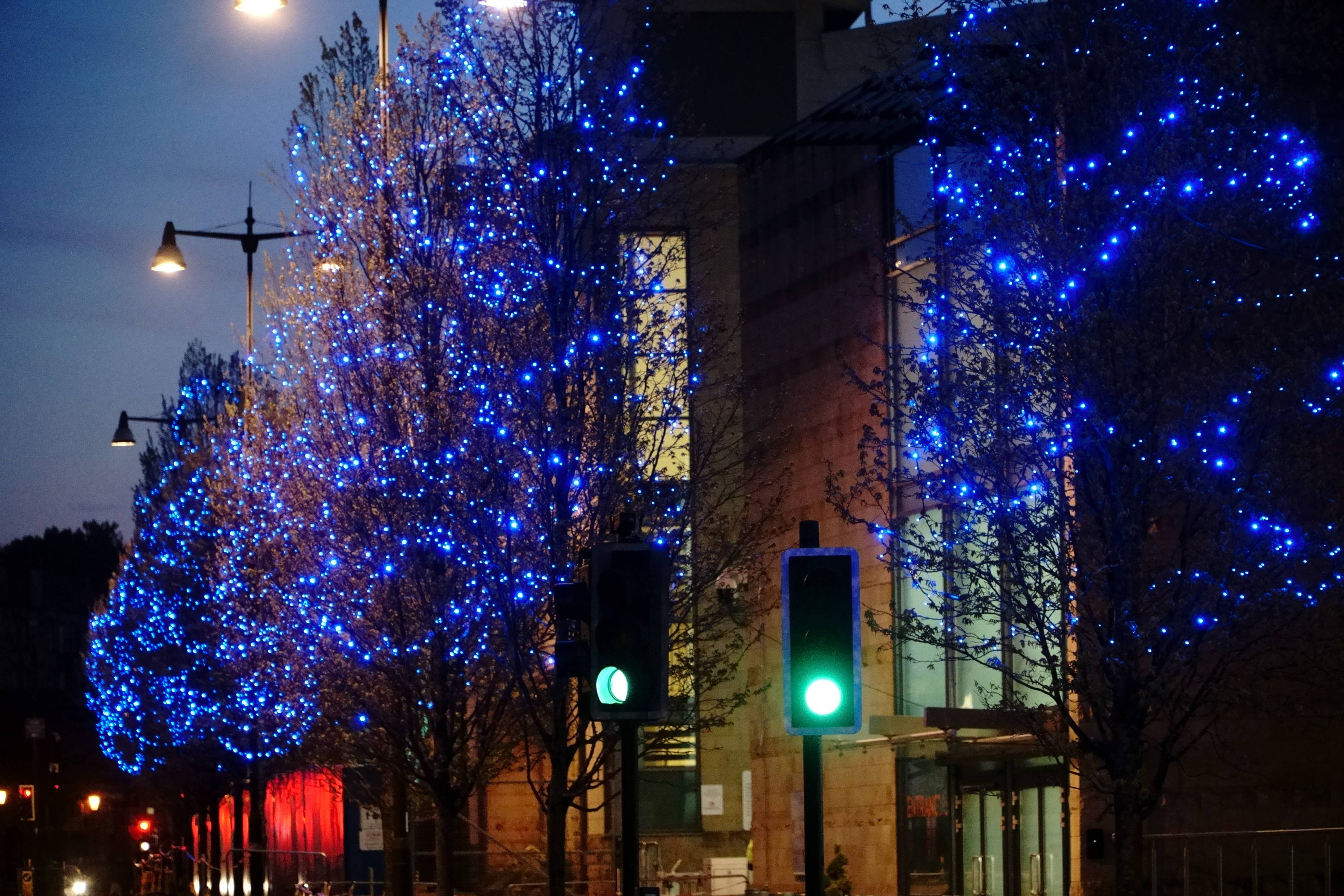 Lights4fun were honoured to have a role to play in this special occasion. Our Co-Founder and Director, Jo Naughton, along with Managing Director, Kieran Eblett, were both thrilled with the visual tribute. Jo referred to the transformation of one of Harrogate's most well-known landmarks as "A moment in history that will be with us forever." Re-purposing the Convention Centre into somewhere which will help save thousands of lives is just truly remarkable. Kieran added, "We are all in this together and it was a simple way to get behind the movement and show appreciation for what the NHS is doing."
With the opening of several other Nightingale Hospitals in locations such as London, Manchester, Birmingham, Glasgow and Belfast, we would love to be able to do the same for them too. We aspire to donate as many blue lights as possible to each of these sites. We want to keep the #LightItBlue campaign going and also give these hospitals the opportunity to illuminate their outdoor space.
If you can help us make this happen, please email us on press@lights4fun.co.uk.
Get #LightItBlue Inspired  
If you're looking for ways in which you can help support the #LightItBlue campaign, check out our images below for some inspiration on how you can get creative with your lighting.
Share your images with us on social media with the hashtag #LightItBlue, we would love to see your blue displays!