Let the celebrations begin! Christmas has flown by and the New Year is on the horizon. Another great opportunity to get together with friends and family and dress up the house. Here's our quick guide to add some extra sparkle with a few New Year's Eve Lights. A little tweak here and there to your Christmas decor and your house will be ready in no time.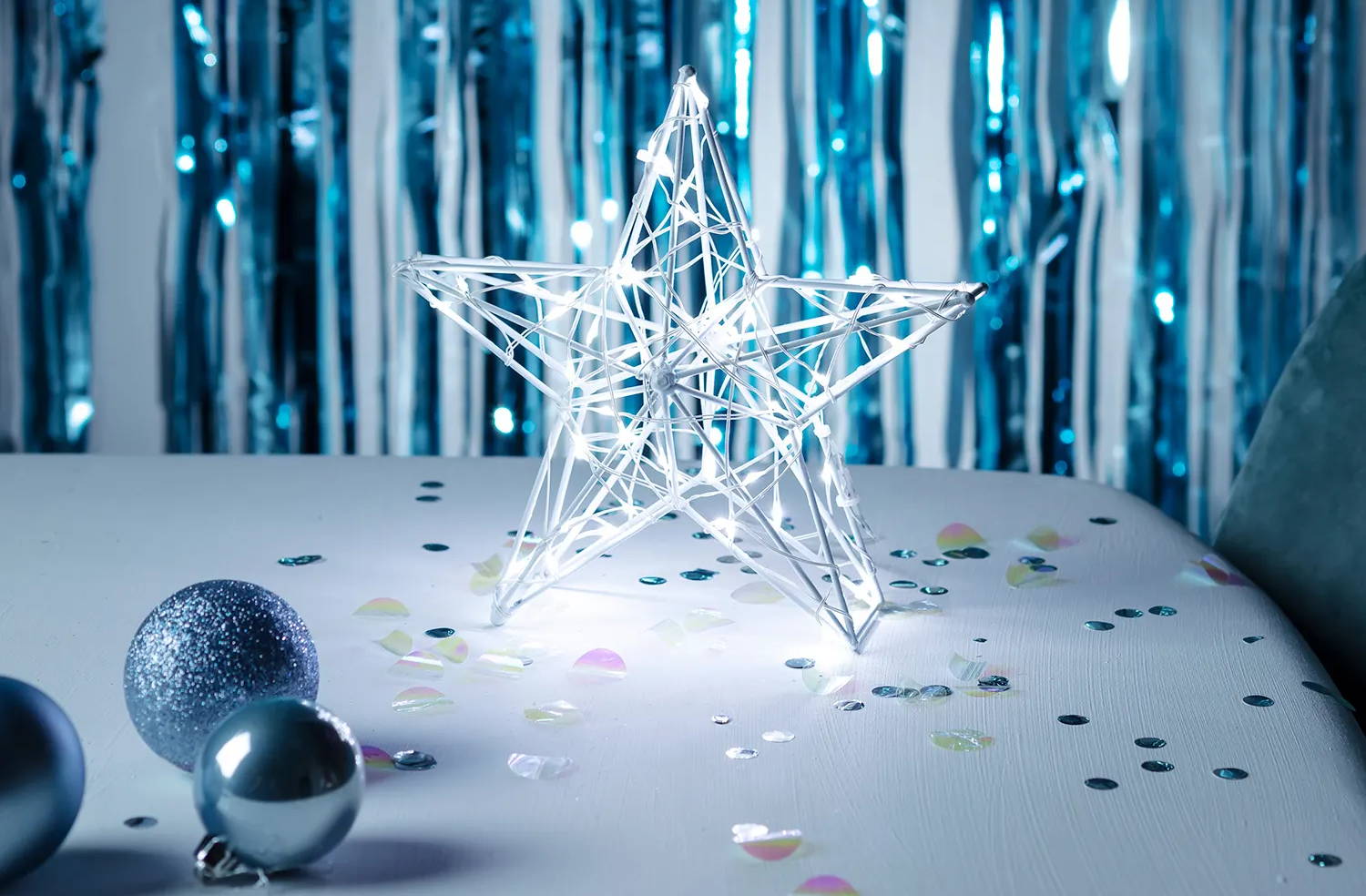 Party it out with style by repositioning or repurposing your Christmas decorations. Making small adjustments to your well served Christmas decor will require minimal effort but have a big impact. Remove some of the classic festive decorations like Christmas baubles and instead replace them with images of clock faces and cut outs of the numbers '2020' to represent the countdown. For an inviting hallway entrance bring your Icicle Lights indoors! They will make your living room or hallway pop with light and shake off the over traditional Christmas vibes. Using them to line the top of your walls will help transform and add glitz to your house in time for the big New Year's bash!
Add some quick New Years twinkle around the home by picking out metallics decorations. Start by removing the bold Christmas reds and greens in the room and opt for glistening silvers and golds. They will complement your existing Christmas lights perfectly and give them a contemporary twist for the New Year. Utilise the leftover tinsel to dress up your shelves, make fancy table runners or use them as feather boas - a great alternative if you are going for the classic 1920's 'Gatsby' party theme.
For a subtle look place a few of our ombre LED Candles along your table tops and shelves. Their shimmering base and flickering LED flame easily create an inviting cosy glow to any spot in the house are a great crossover between the two December celebrations. You can also opt to display them inside a lantern to help frame your entrances or place one either side the fireplace to achieve a similar effect to a roaring fire but as a safer alternative during the party.
Stars are a great shape to add into the mix for the number one New Year's Eve Light. Stars represent the night turning into a new day and a fresh start to shine. Use stand up table decorations and window lights to help set the scene around your home. Easy to put up and take down after the party.
Battery Fairy lights and microlights are another quick way to create a bit of twinkle. They can be used to spruce up your finger food and canapé displays by entwining them around the plate edges. Making your quick nibbles look extra appetising and festive. Your lights can also be displayed inside lanterns so they can easily be dotted around the house. Micro Fairy Lights LED bulbs are usually connected by a clear or ultra thin wire giving the magical look of floating fireflies.
The ultimate memory maker
For an unforgettable night and plenty of great photos opportunities make a backdrop wall for your guests to having a mini photoshoot area. This can easily be done by pinning up a layer of Indoor Curtain Lights. It only has to be between a metre or two wide to be captured in those magical group shots. Curtain lights will effortlessly produce a beautiful even enchanting sparkle down the wall as the strand of lights flow down to the floor. Your guests are guaranteed to love this extra detail!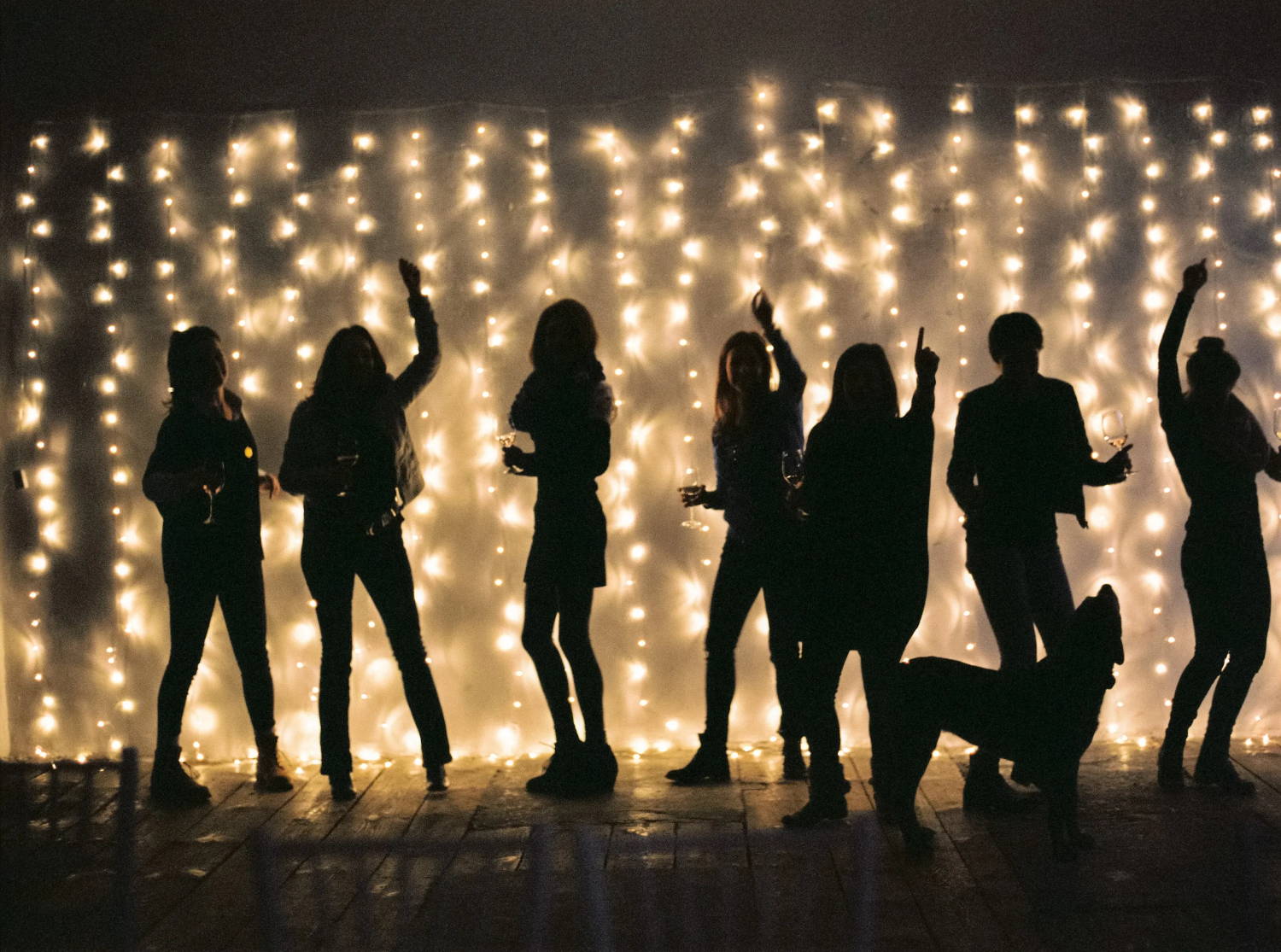 If your house is still looking too Christmassy add some balloons to your floor or get helium filled ones for more leg space. Balloons aren't associated with Christmas so make a quick fix to create the right atmosphere.
We hope this helped you give this year the send off it deserves with a fully decked out party!
Happy New Year!