As the sun is finally gracing us with its presence, we're turning our attention to ideas on how to make the most of our outside spaces this summer. Whilst patios and decks may be relegated to frozen dumping grounds for snow-covered garden furniture and 3 month old Christmas trees during the winter months, come the turn of the season they can easily be transformed into the highlight of your summer with the right solar garden lights, some good weather, and a few sausages sizzling on the barbecue.
Lights4fun customer Trevor Jackson has kicked off our outdoor lighting season by cleverly installing three sets of our solar powered spot lights up the stairway to his decking, at his lodge in Finlake Holiday Resort, Devon. Using two lights per step, Trevor affixed the three solar panels to the side of the structure, making them invisible from the front of the house but in the perfect position to soak up the sun during the day. They're incredibly easy to set up and use, because they don't require any other plugs or outdoor sockets or anything – the whole lot will run off the solar panels, and they even light up automatically when the sun sets so you don't have to remember to go out and flick them on every night.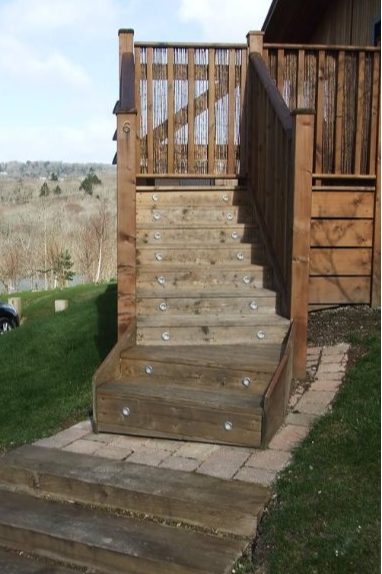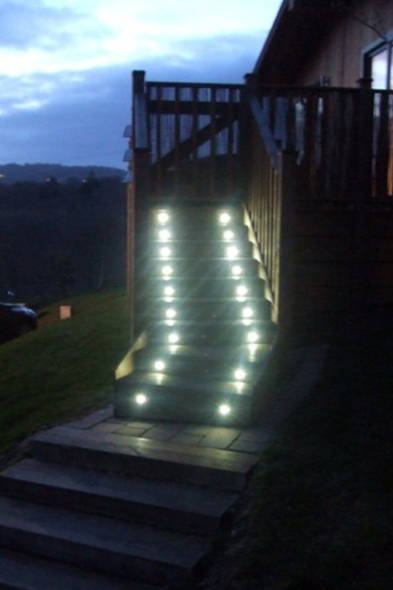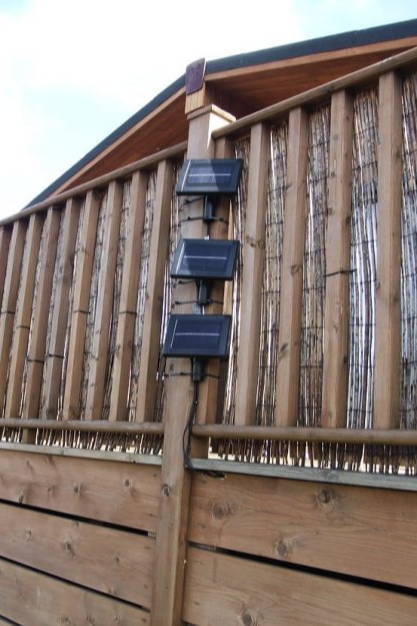 The lights Trevor used for his project were our bestselling solar decking lights, which are available in white or blue and are super reliable owing to the fact that the solar panels are external – that is to say, they're not built into each individual light, so even if half your spot lights are in the shade, they'll all operate with the same brightness when the sun goes down. Clever stuff. All of our solar decking lights will sit happily in gravel, flower beds, gardens or, like at Trevor's lodge, in wooden decking, and they're totally weatherproof so don't mind the odd bit of rain (or torrential downpour, if that's what's in store for us this summer…)
Big thank you to Trevor Jackson for sharing the photos with us.