Our must-have style tips for your seasonal home.
How to create the perfect autumnal tablescape
Want to add some style to your home for the new season?
We've selected three style hacks for Autumn as a how-to guide for creating the perfect seasonal tablescape.
No matter how big or small, these tips will work for any old get together on any old table - we promise you it's as easy as (pumpkin) pie!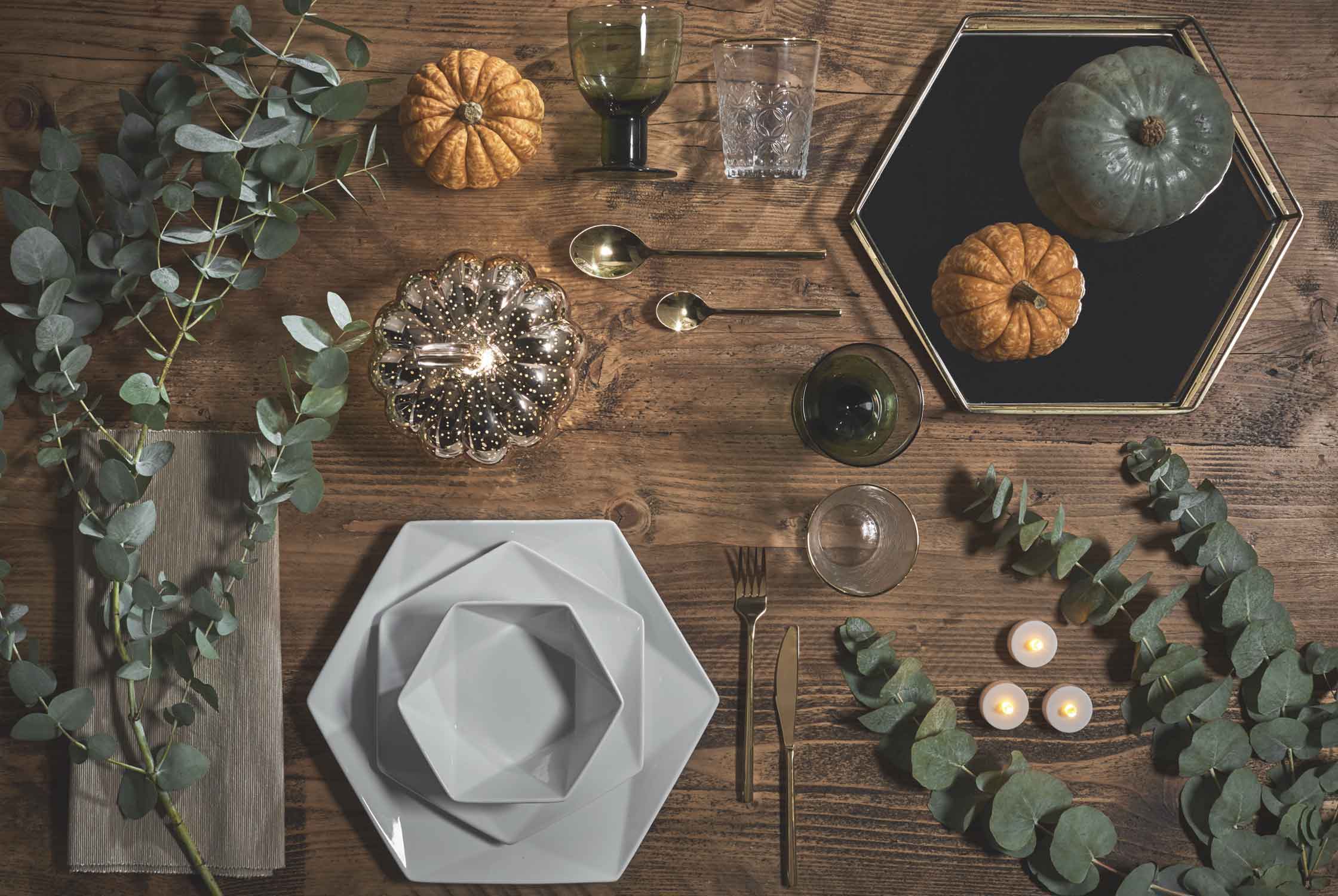 3 Steps to the perfect table
The first hack within our autumnal edit is how to create an eye-catching centrepiece with a contemporary edge. Mixing up your table with decorative lighting and natural accessories helps to bring that cosy autumn feel to your table without hours of styling. Simply weave some of our sparkling micro lights between an abundance of seasonal squash - an easy feature in just two steps (and who said pumpkins were just for Halloween decorations)! This helps to create depth and a little sprinkle of autumn magic. For those who want to get super on-trend - contrasting the natural, earthy tones of the pumpkins with modern, geometric shapes gets you a mega trendy tick!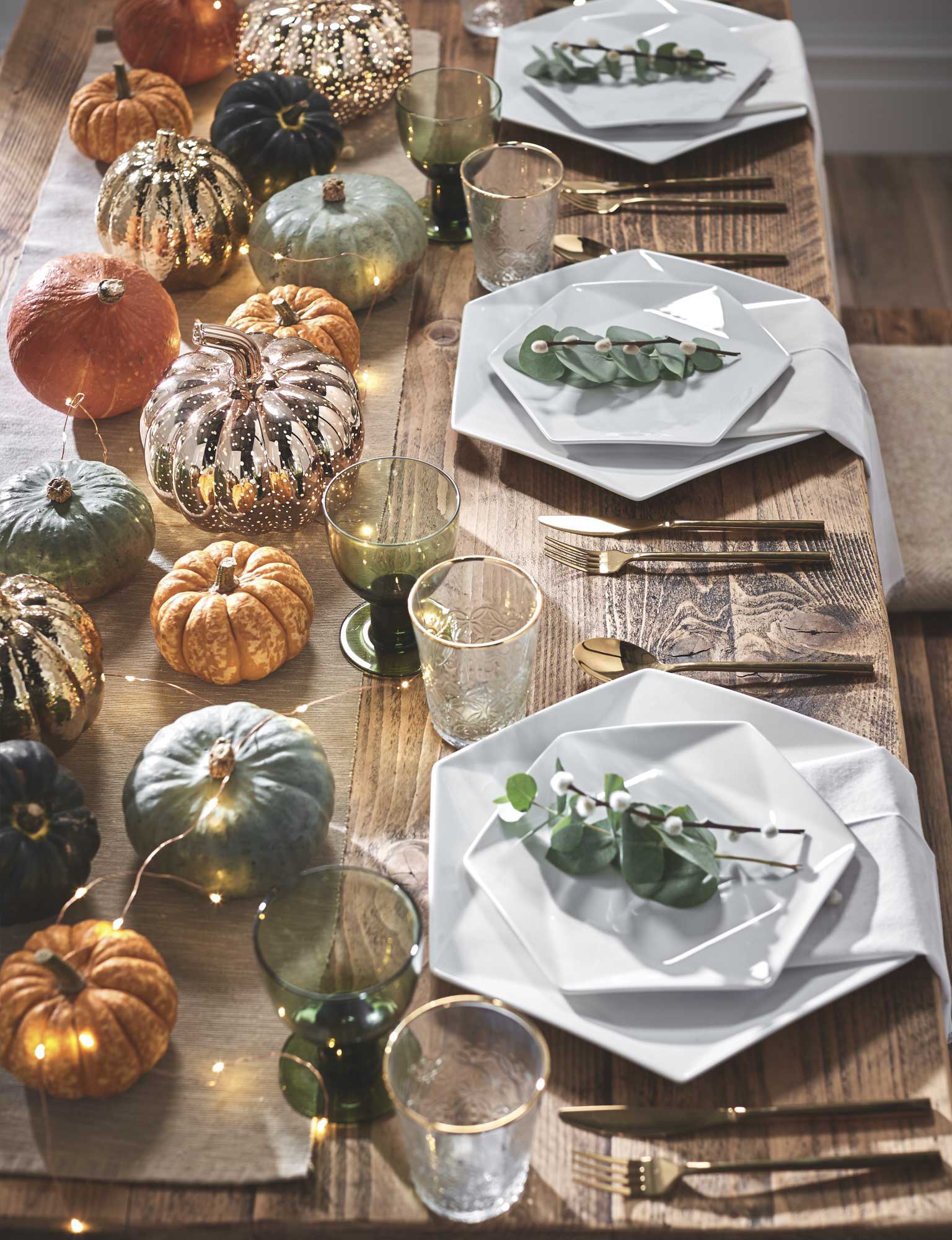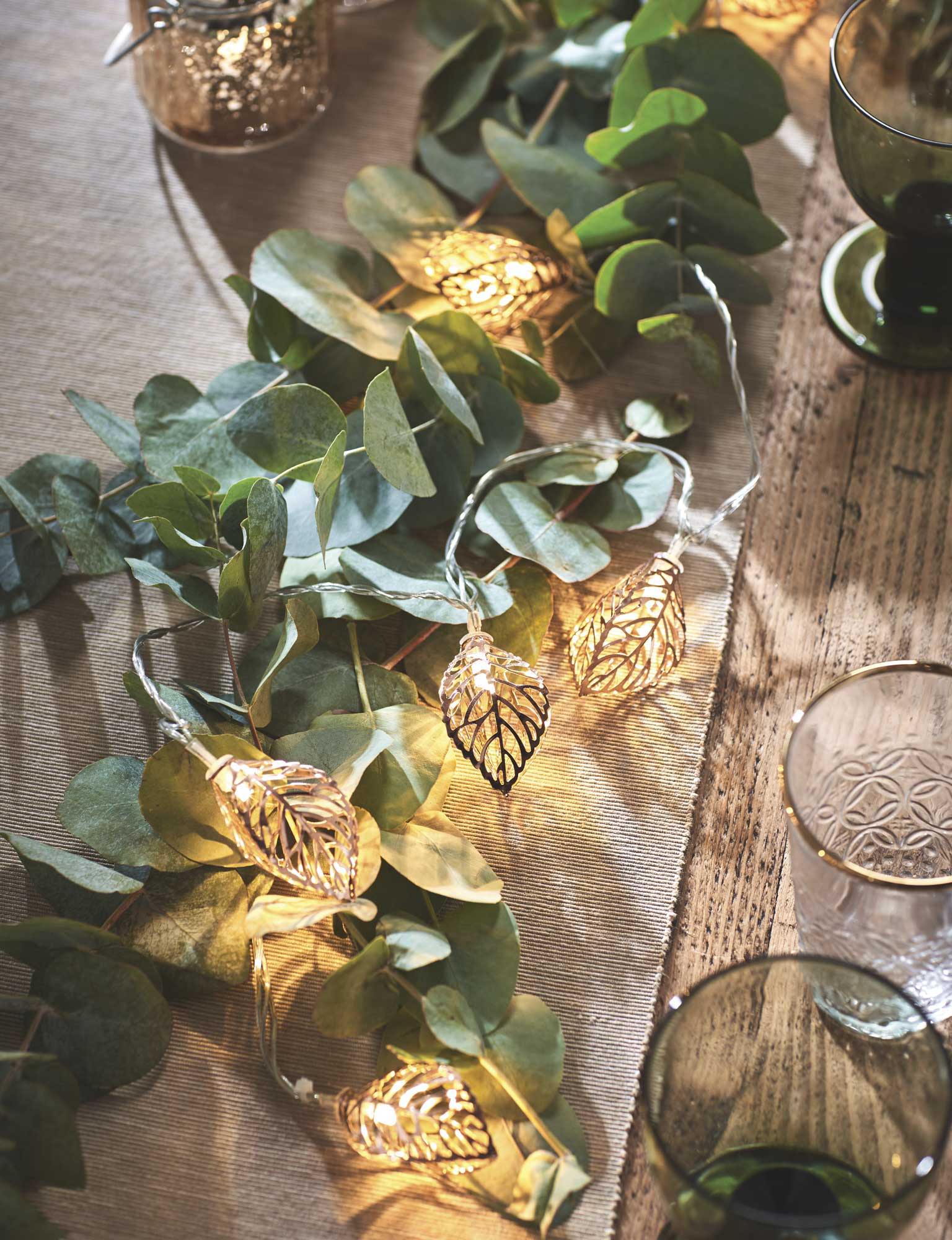 Burnt orange, vermillion red and mustard yellow will always be staples in any autumnal colour palette, so you can't go wrong with these picks. As well as using these classics, colour is an easy way to add a pinch of the latest trend without breaking the bank. Adding details such as green glassware, brass cutlery and sprigs of Eucalyptus are simple ways of adding colour to your table and incorporating two of this season's biggest trends - brass and green. Surely this means you're the hippest host around right?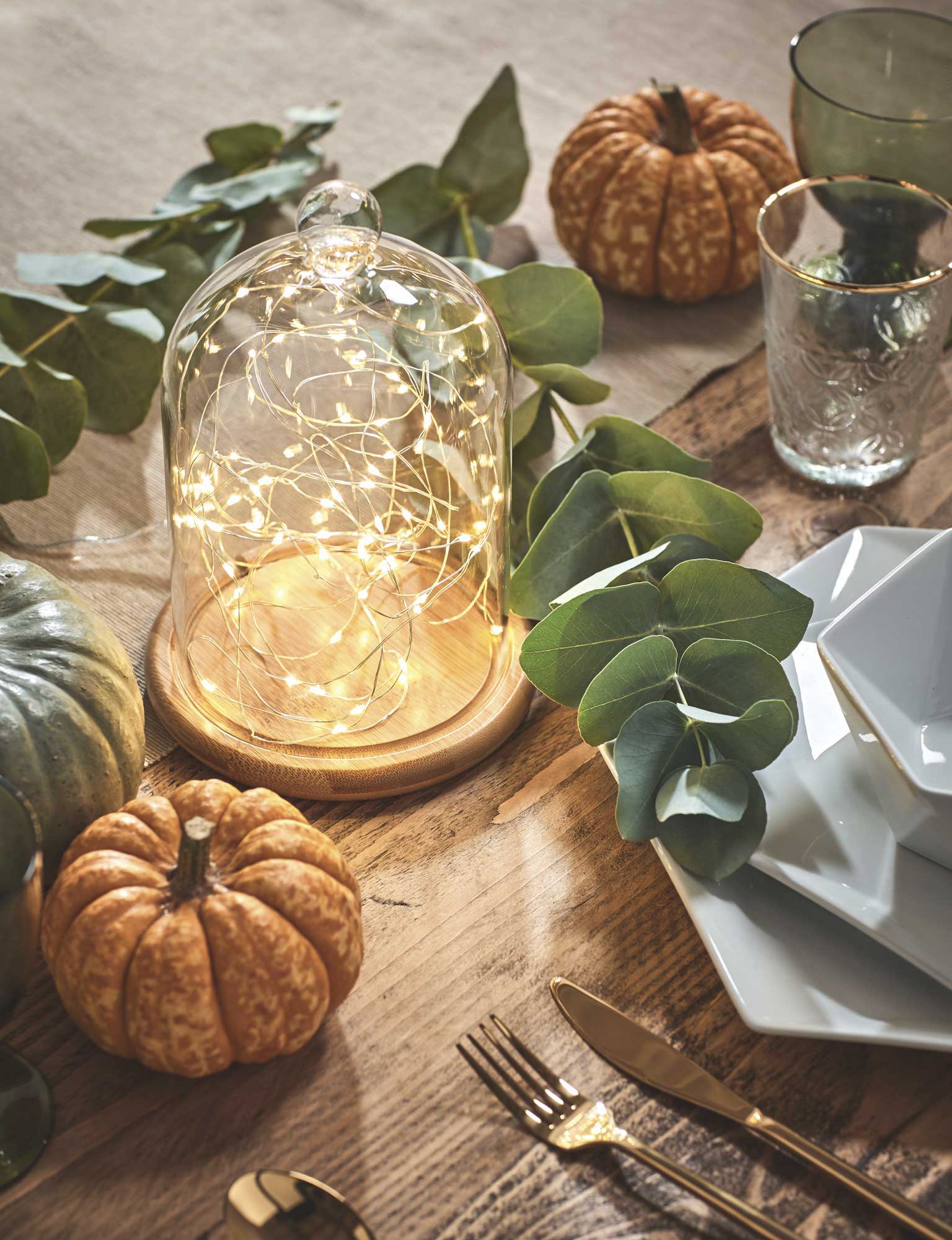 We think the best-kept secret to creating the perfect tablescape is simple - it's the little details that count most. This year's trick is about layering soft, natural textures with cold, industrial metallics, throwing in a funky shape for good measure. The simplest way to achieve this is to incorporate different textures in the finishing touches of the table. Team a sprig of foliage as a place setting with a linen table runner and hexagonal plates - it gives us all the Pinterest feels. Or keep your eye out for our personal favourites, gold-rimmed glassware! The simple metallic shimmer around the top of the glass looks beautiful next to our fairy lights, making a perfect duo.