Embrace the festive party season with Be Cool, our contemporary Christmas collection.
Embrace the festive party season with our Be Cool collection! Iridescent accents, illuminated Chrsitmas decorations with icy white hues and in silver glitter finishes shine brightly in this contemporary take on festive decor.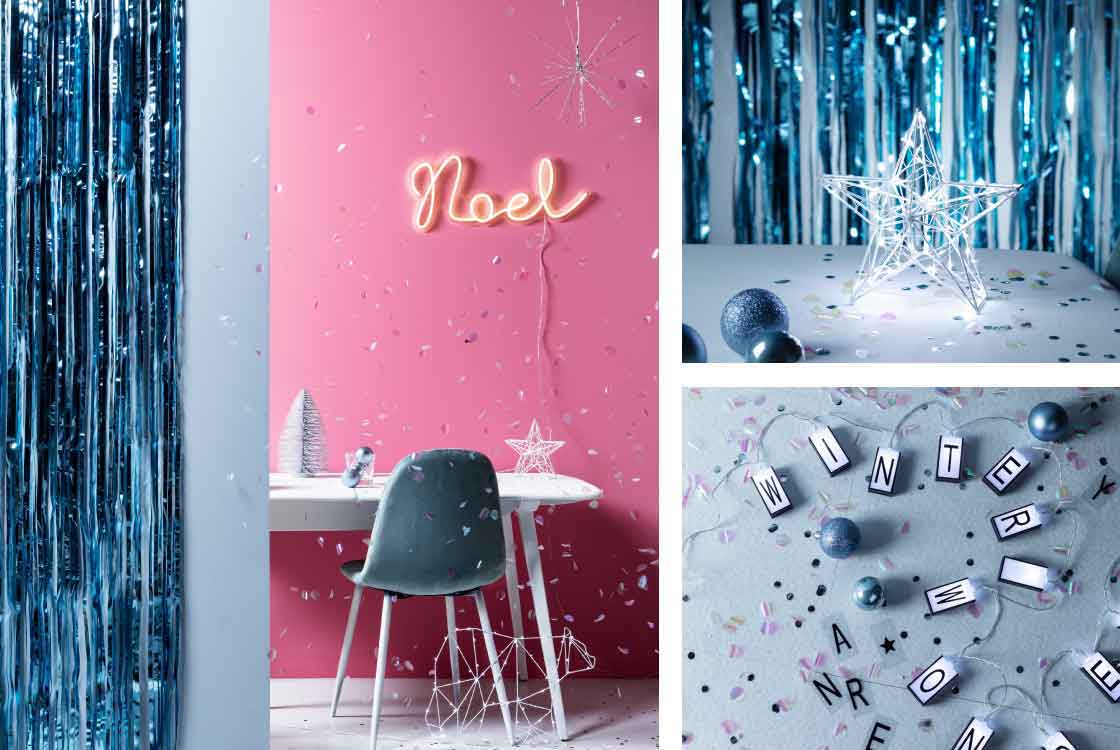 The Tree
For this collection, we chose the 4ft Frosted Grandis tree with its full and frosty finish. Team with a white fairy lights for an icy feel & dress with a combination of glitter, matt, high shine & iridescent baubles for added texture. Hang on the tree or scatter along your dining table with a sprinkle of metallic confetti for a contemporary Christmas table decoration.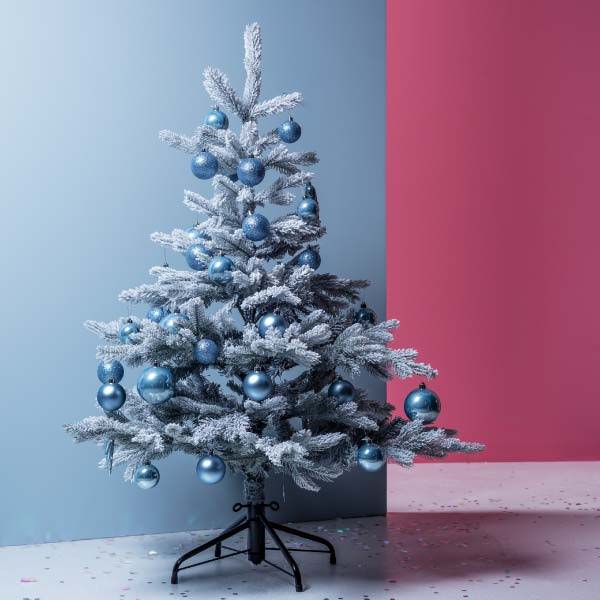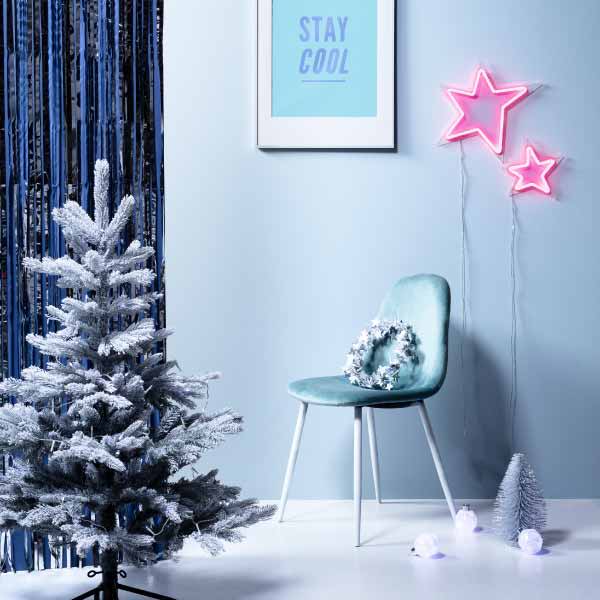 Perfect Party Decor
Forget traditional decor, we've gone for crisp blues and pops of pink to compliment our icy white Christmas Lights & bright neon. Give any room the cool factor with shimmering silver accents and sparkly micro lights, which can be styled almost anywhere. Add a curtain light or brightly coloured foil curtain for perfect party decor, ideal for New Years Eve! For contemporary finishing touches, think geometric shapes and lightbox messages that your guests will love.
So no matter how big or small your space, it's time to bring out the party poppers, deck the halls and celebrate the 2018 season in style with our oh-so-insta-worthy Be Cool collection!