Celebrate the festive season in style and luxury with our Grand Noel collection.
Add elegant touches to your home this Christmas with Grand Noel. Gold accents, delicate glass decorations and faux forest greenery all feature in our glamorous collection, perfect for transforming your dining room for a luxurious festive feast.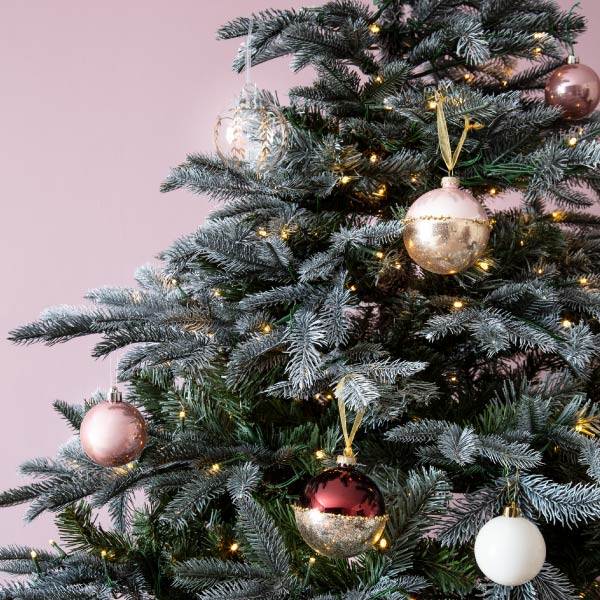 The Tree
We've selected the 7ft pre-lit Frosted Mountain Spruce as the perfect pre-lit Christmas tree for our Grand Noel collection. The thick tipped branches feature a soft dusting of snowfall, perfect for packing with indoor Christmas lights and decorations, giving a full and lavish look. This trend is all for layering, so we loved draping cluster lights across and between branches for that extra bit of glam. To finish, soft pink decorations with pearlescent finishes and brass accents sit alongside ornate glass baubles to add delicate details. We've curated our Grand Noel Decoration pack, for you to instantly achieve the look.
The Table
When it comes to Christmas Day the festive feast takes centre stage! For a simple table-transformation, add a cloth runner down the centre of your table, entwine delicate micro fairy lights and add a scattering of baubles for fuss-free decoration. To bring the table to life, add Christmas candles and mini christmas trees for an extra festive feel. For the complete Finish with decorative flourishes and gold edging on dinnerware and cutlery, and pops of blush in napkins or glassware - a simple Christmas style up.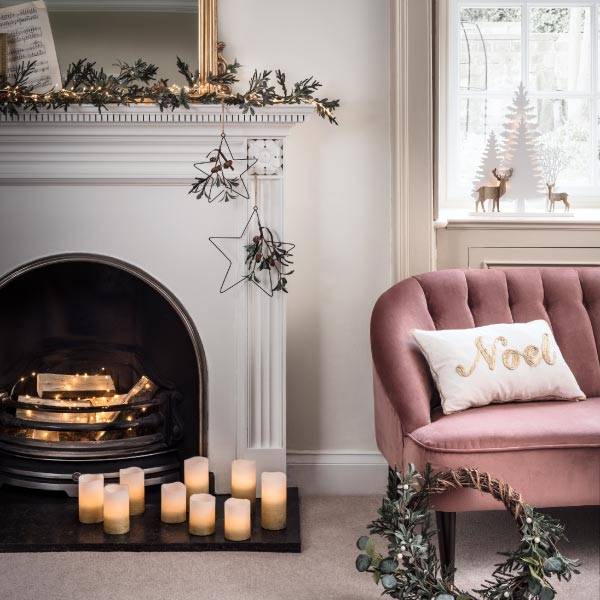 The Mantelpiece
An easy styling tip for your mantel is to lace a Christmas Garland with a cluster light underneath your mirror - we love the sparkle in the reflection! For an effortless evening glow, entwine a micro lights within a pile of logs and place candles on the harth for a warmth that's super easy to achieve. To complete the room add simple finishing touches - think stars, reindeer and glass domes - to transform your room into an opulent festive setting.