A vibrant collection inspired by the spirit of Summer.
Whether you're planning a garden party with friends or a relaxed al fresco dinner with family, transform your outdoor space into the perfect summer soirée setting. Our Iberian Summer collection features everything from solar lights to festoon lights, creating an atmospheric glow when night falls.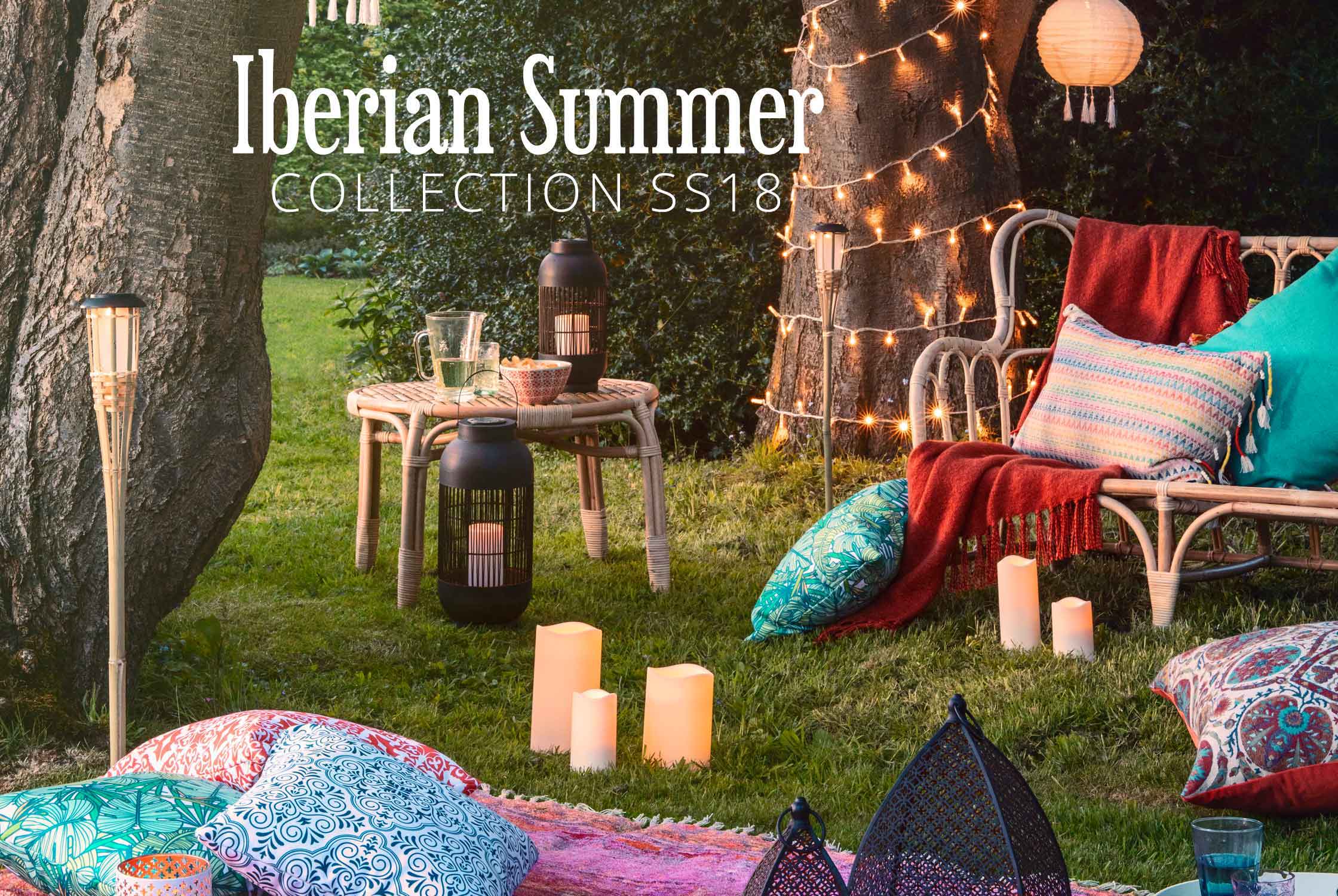 Taking inspiration from the sun-drenched streets of the Iberian peninsula, this collection encaptures all things bright and bold, featuring rich vibrant colours and crafted textiles, encompassing the laid-back spirit of the season.
Influenced by Mediterranean culture and exciting blends of materials, patterns and light - Iberian Summer aims to bring the festival vibe home. Layer bright and abstract textiles on cane or rattan furniture, mixing patterns and textures to create a bohemian-style look. Pair coloured glass with rustic dinnerware for a relaxed table setting and inject instant warmth with bright hues of citrus, blood orange and vivid turquoise.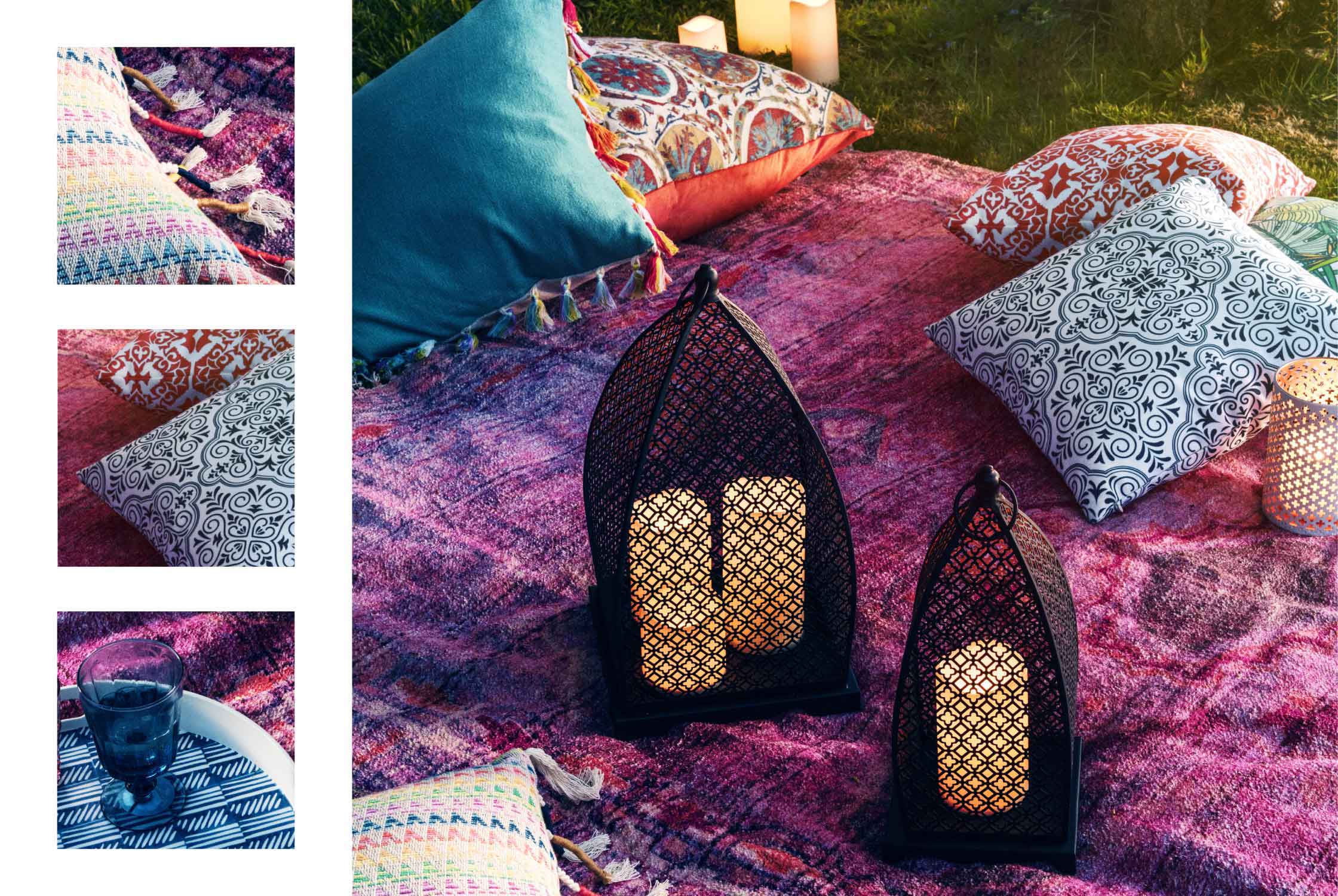 From swaging fairy lights across patios to clustering soft glowing candles on the decking, lights should be layered, illuminating your space at varying heights to get a magical look at sundown. Create some after-dark ambience with garden lanterns that cast a delicate glow and lace strings of fairy lights among the branches of a tree. Alternatively, if you'd like that instant party vibe, try our bright and colourful festoons, perfect for hanging across any table or terrace.