Since Christmas is becoming a hot topic already, we're sure that – like us – you're wondering where on earth the year is going! However, we don't believe that you can ever plan too early for Christmas, especially as it's such an exciting time of the year (for us, it's the best). Before the fast-approaching festive season sends you into a state of panic, fear not, as we will be bringing you the latest lighting and home decorating tips and inspiration.
As we're mad about Christmas lights, we're bursting with excitement to see the local homes and gardens of Harrogate embellished in garlands of fairy lights. You might have already seen our colourful lights draped across the trees around the Stray in Harrogate during Christmas if you live nearby.
If you're considering creating your own beautiful outdoor lighting display then use connectable lights; this way you can customise the length of your lights and link the lights from just one power source.
The Convenience Of Connectable Christmas Lights
Impress your guests this year with some creative outdoor lighting displays, made easier with connectable Christmas lights. Connectable lights allow you to link multiple sets of lights together, all from just one power source. Linking to one power source not only means you can customise the length of your lighting displays, but also eliminates messy tangles of bulky extension leads and cables.
You can also link different types of lights together and keep everything in one circuit, as long all the lights share the same connection type. As well as being completely efficient, connectable lights link directly with one another so there's no need to purchase additional connectors or adapters. Simply plug one set of lights into another and you're on your way to creating your own custom lighting display! It's so easy to achieve and the convenience of having just one power source is incredibly space-saving and efficient.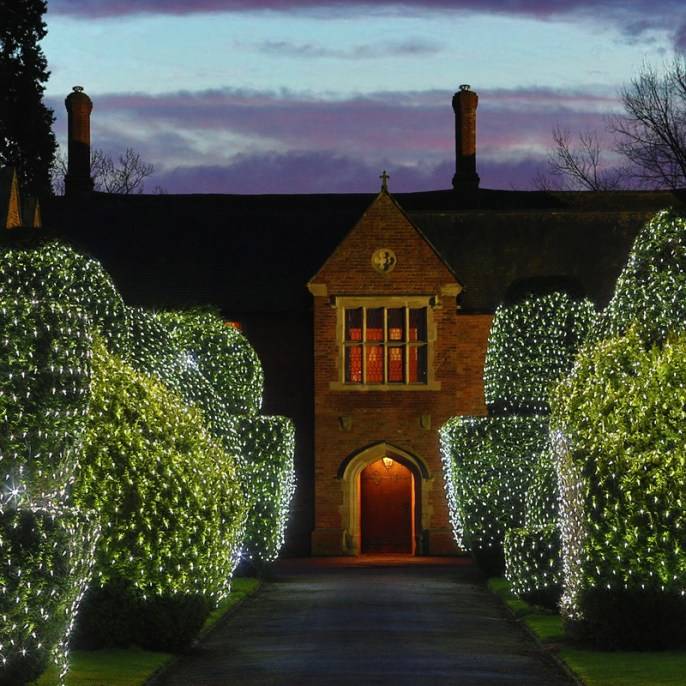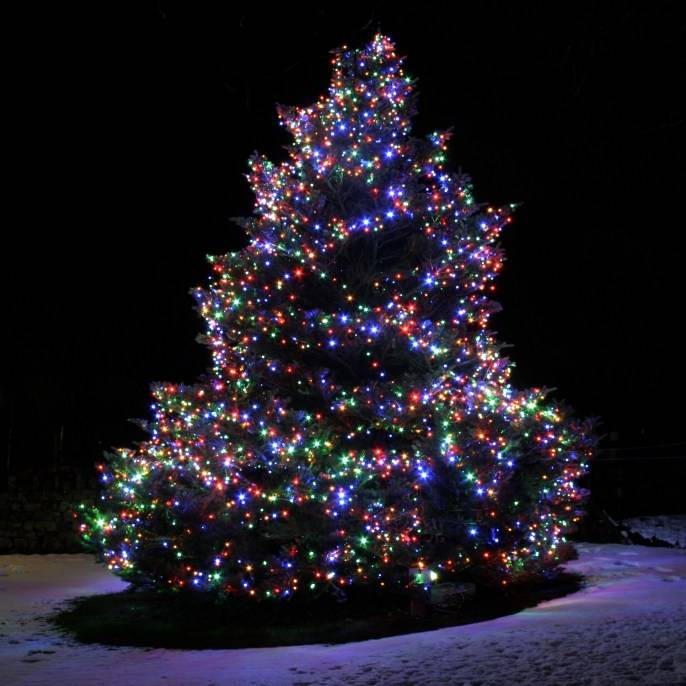 Outdoor Lighting Displays using Connectable Christmas Lights
Connect colourful outdoor rope lights together for a fun and festive feel or keep it simple with some warm white fairy lights or connectable net lights draped on some hedges or even trees. Why not have the Christmas tree outdoors this winter, decorated in strings of connectable fairy lights?
Indoor Lighting Displays using Connectable Christmas Lights
We have a range of indoor Christmas lights too, ideal for large Christmas trees or for elegant displays around the home. Hang connectable curtain lights across a wall for an extra touch of sparkle or invest in some connectable multi-coloured fairy lights to dot around the home.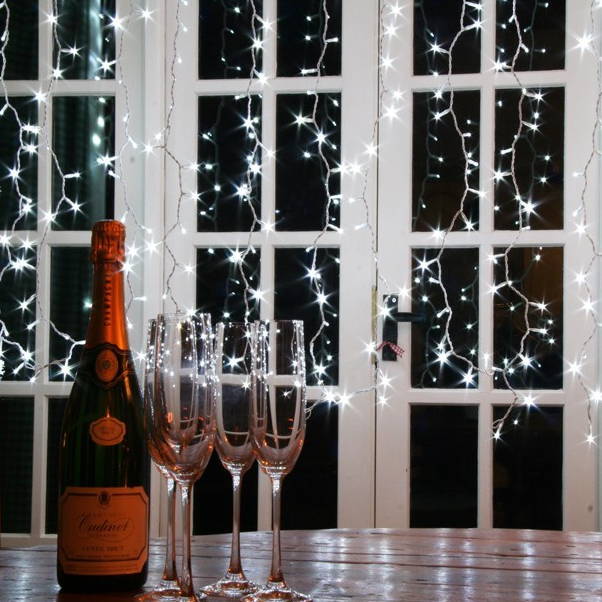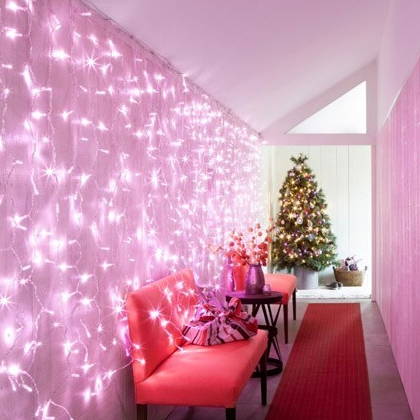 Take a peek at our connectable lights guide for more information on connection types, plugs and transformers and much more!