A collection inspired by industrial design
This season is all about natural materials in their raw state. Our Urban House Collection captures this trend effortlessly and adds a modern edge to any home décor. The beauty of natural materials and industrial finishes are combined with luxurious materials. Soft greys and chalky, warm neutrals make up the colour pallet, letting the industrial finishes do the talking.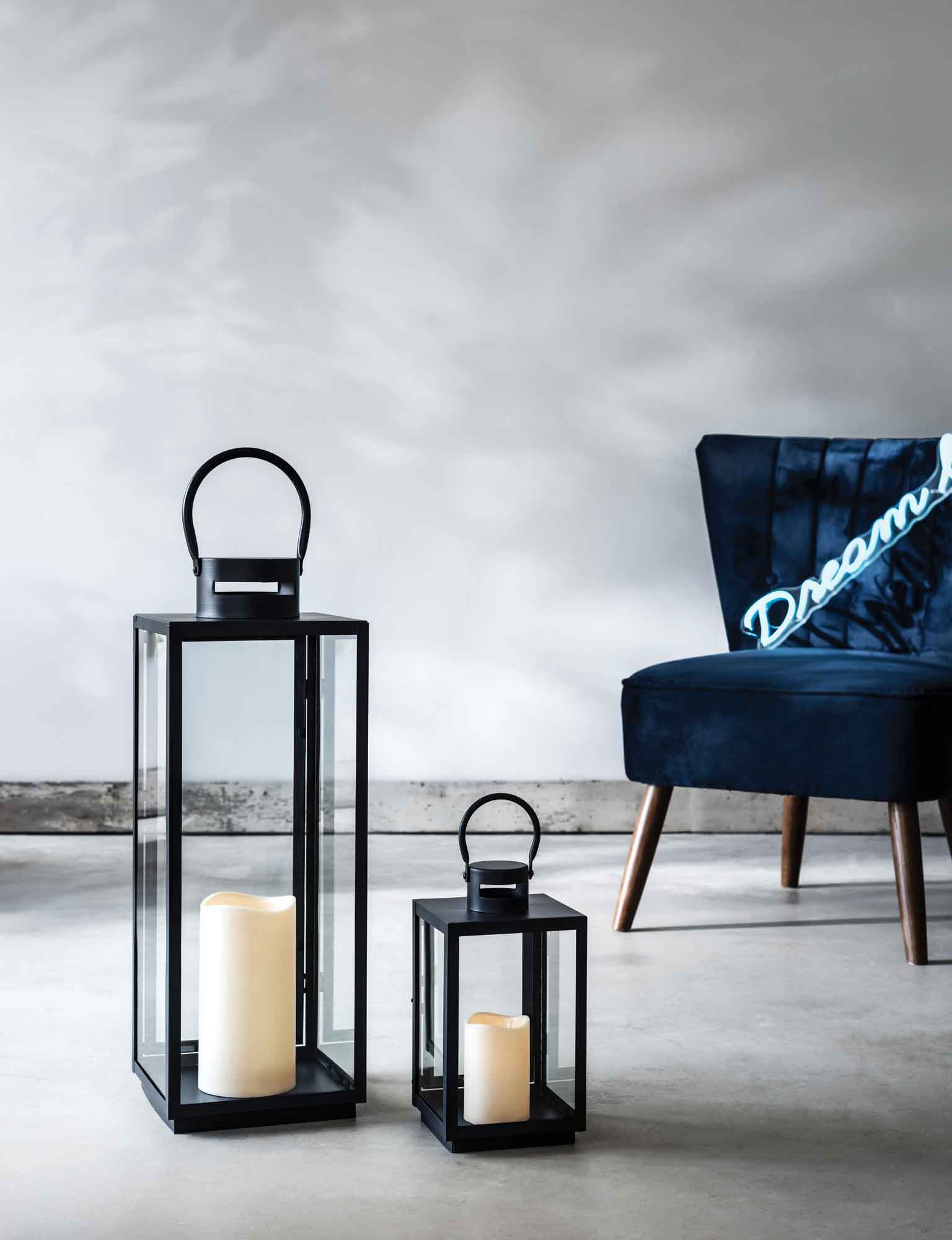 With an industrial finish, this trend reflects a contemporary approach to décor that's designed to add an urban edge to any interior space. From geometric fairy lights to statement lightboxes, this collection principally features battery operated lights, to easily translate the trend throughout your home.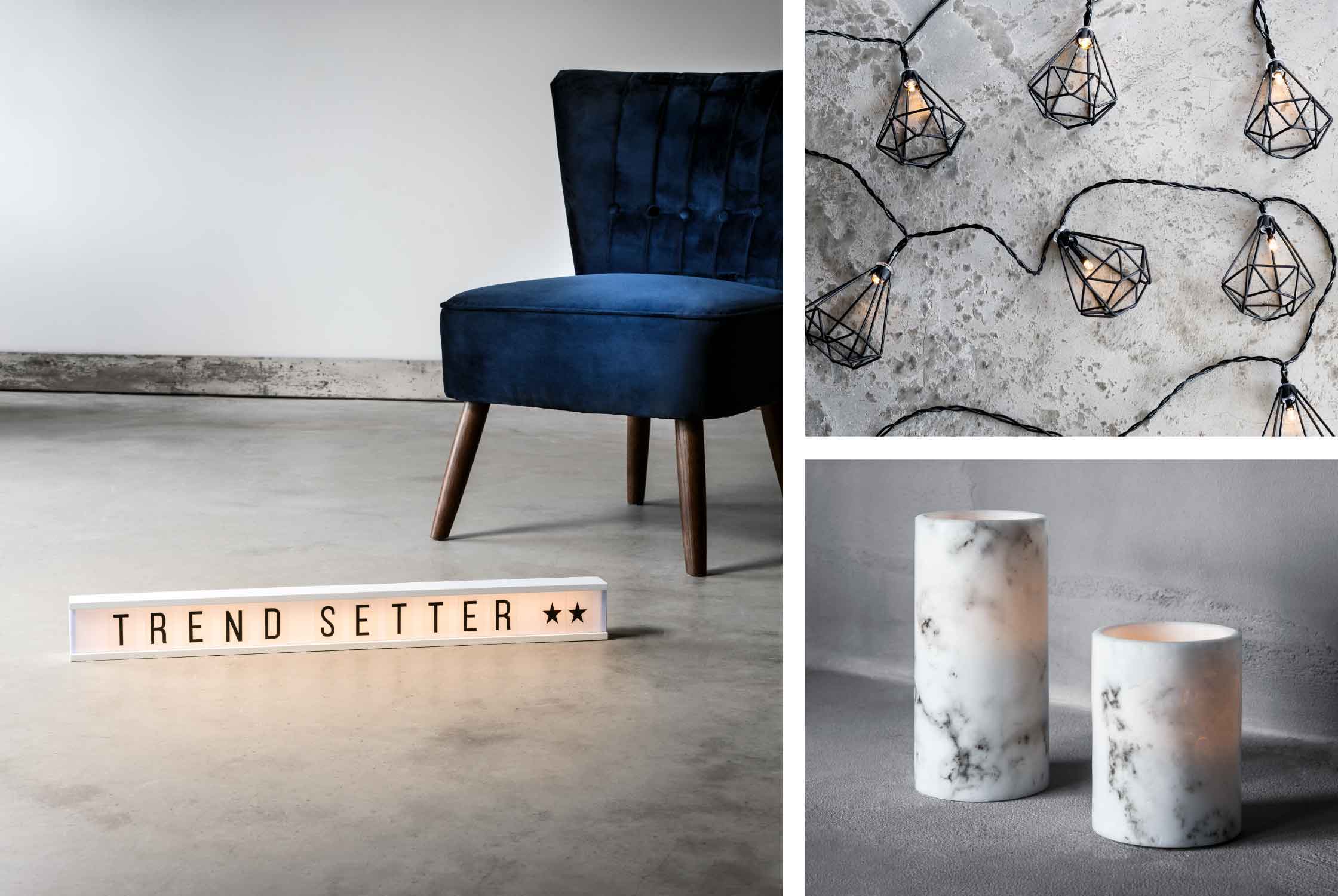 Materials in their elemental state are essential for achieving the look of this collection. Channel a contemporary feel with exposed brick, raw concrete, salvaged stone and bare wood. Keep the look crisp & contemporary with faceted or iridescent details and polished marble decorative accessories like table lamps.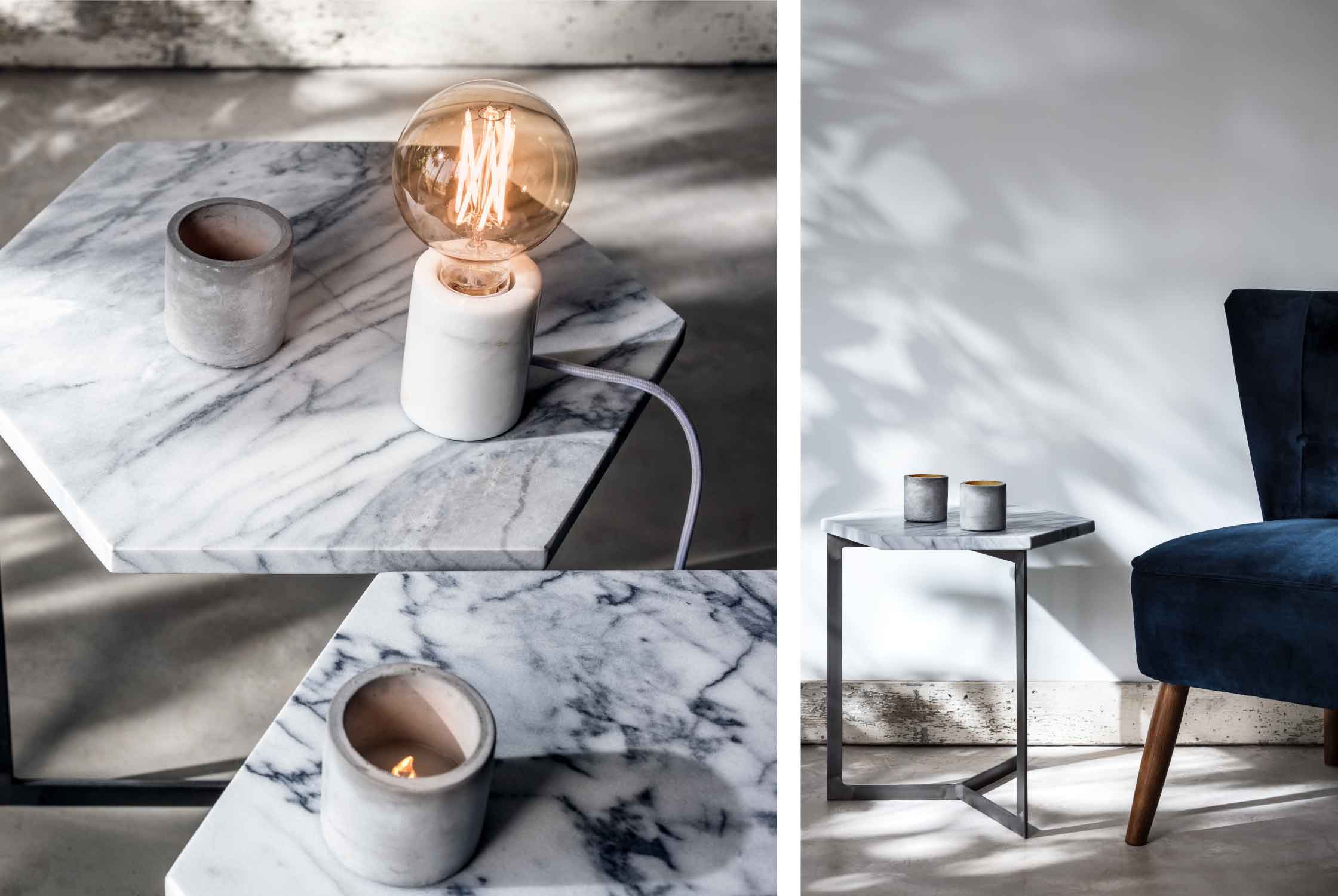 Maintain a balanced look by mixing materials, lush velvet softens sharp edges and adds a layer of richness for a luxe approach. Opt for rich jewel tones, a key for fabrics. Sapphire blue, burnt orange or emerald green all coon trend. Neon lights are the perfect partner for the muted hues of the collection and create a striking focal point with a modern twist to keep it fresh.