Working from home has recently become the new norm, meaning that a lot of our time is now spent in our home office/working space. This has given people the opportunity to get creative with their set-up and personalise it in a way which they may not have considered before! Decorative lighting can make your working environment a lot more inviting and add some sparkle to your space. We have five brilliant bright ideas on how you can achieve a stylish home office look. From festoons, to micro lights to candles and lanterns, there's something for every aspect of the room!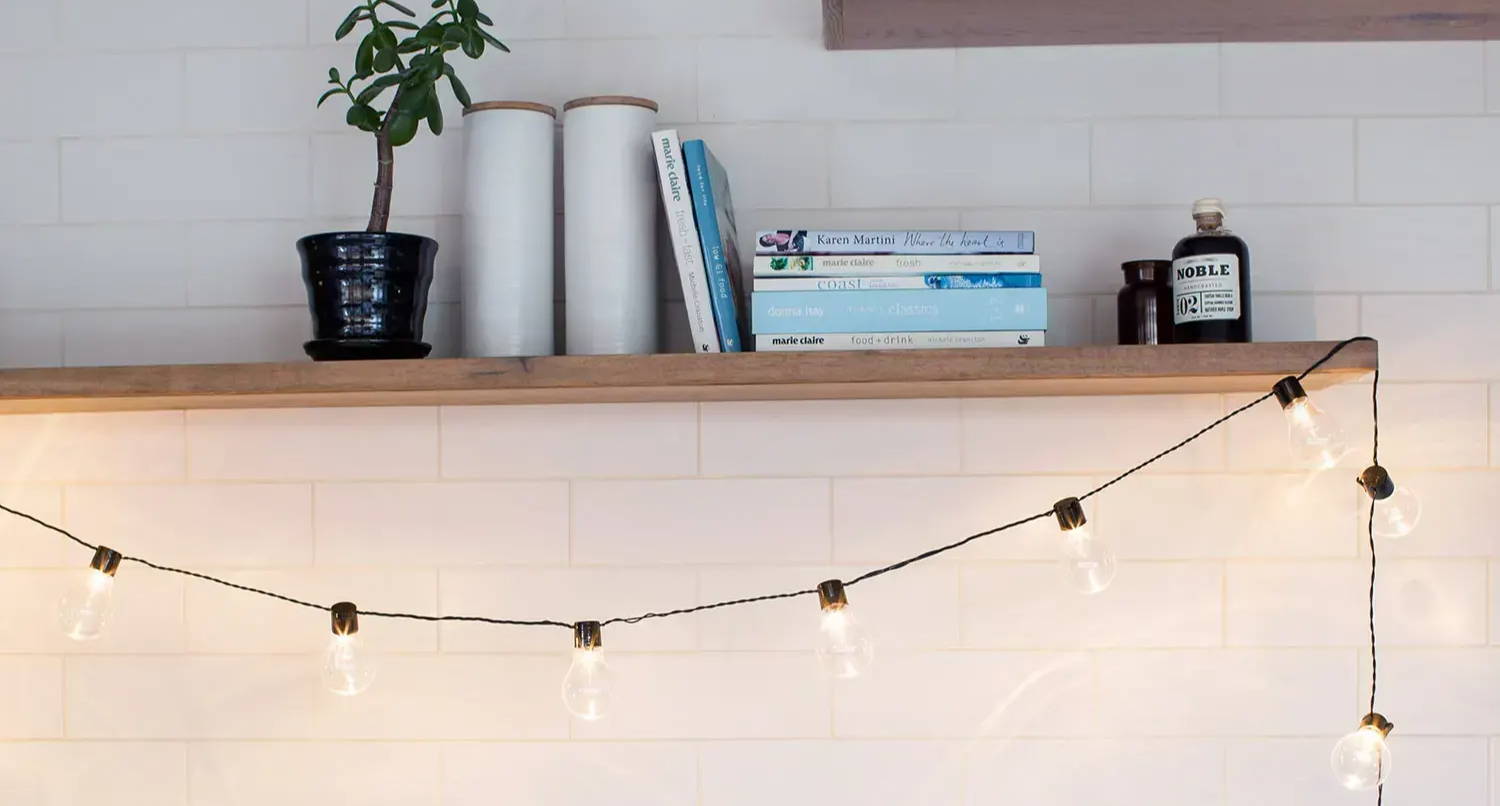 Struggling to fill those empty shelves in your office? Lighting can help bring them to life and make them appear less bare! Micro lights are a must-have for shelving, the super flexible wire makes them easy to shape and entwine around your shelf arrangement. These cute yet clever lights can also be used to make a stylish display piece, by placing them within a glass dome to create a sparkling feature. Adding a potted plant or flowers to your shelf can also fill some space, as well as add a pocket of colour! If your shelves are already full but you want something to complete it, drape festoons from either end of the shelf and illuminate for a glowing look.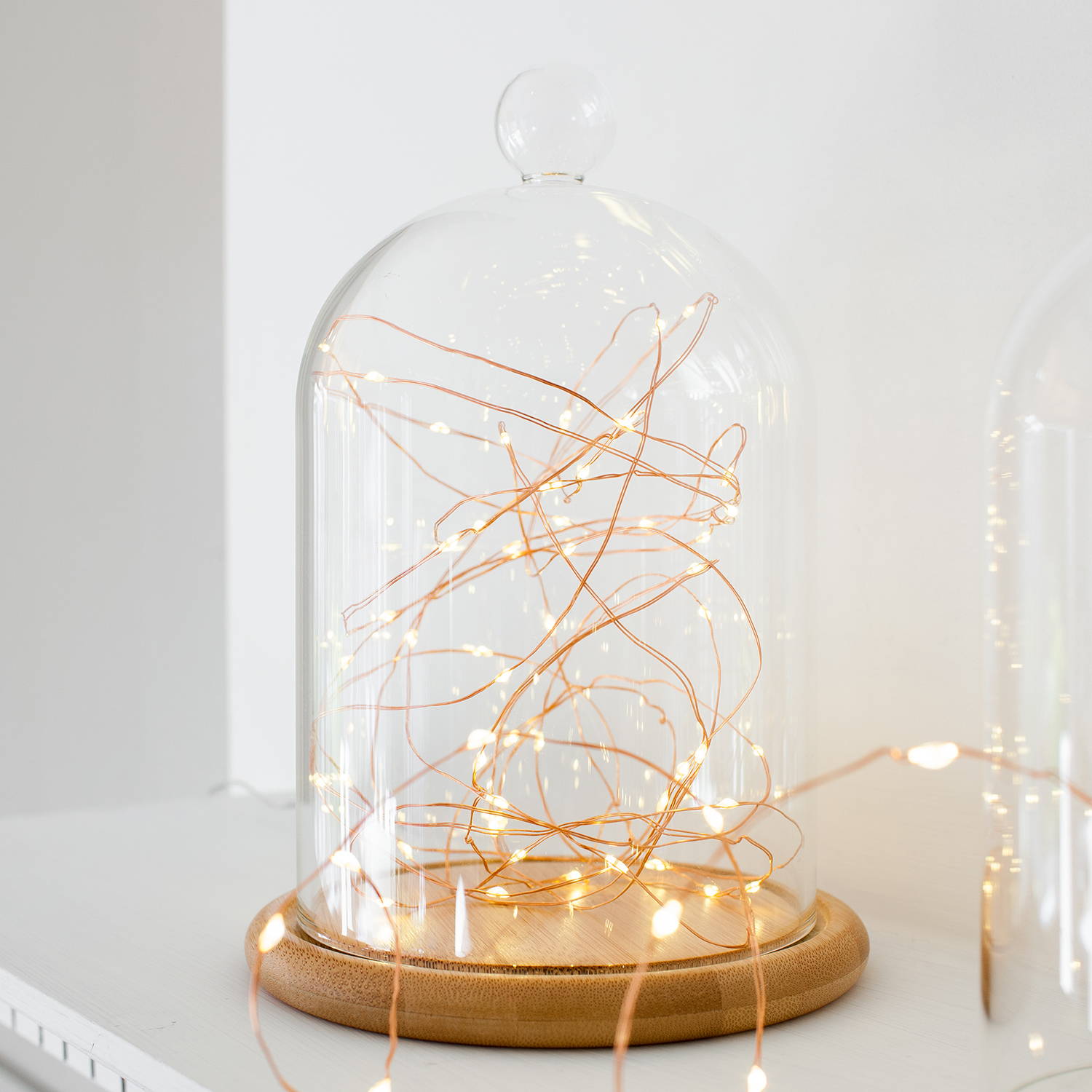 Filling those blank walls can make such a difference! It's not exactly motivational staring a blank wall all day every day...so why not transform it into a wall feature instead? Fairy lights are the perfect solution and are oh so simple. We suggest layering the lights, by draping them across the wall and pinning them in place. They are super easy to put into position! The long lead wire enables you to reach the plug socket with ease, or hide the battery box out of sight. You can customise the display and use pegs to attach your favourite images, or use it as a notice board by adding work reminders or notes to it. The LEDs remain cool so they are super safe!
Give Your Frames A Glow Up
Festoons and fairy lights are ideal for displaying around the edges of picture/mirror frames and will also help to brighten your office walls. Festoon lights are perfectly on-trend and their perspex caps make them super lightweight, so they can be put up without any hassle! They will also provide a nice amount of lighting to the room, particularly if it lacks natural daylight throughout the day. Delicately designed fairy lights incorporating elegant shapes are perfect for surrounding mirror frames and look great lit or unlit. The reflection of the lights in the mirror looks really effective, both during the day as well as in the evening!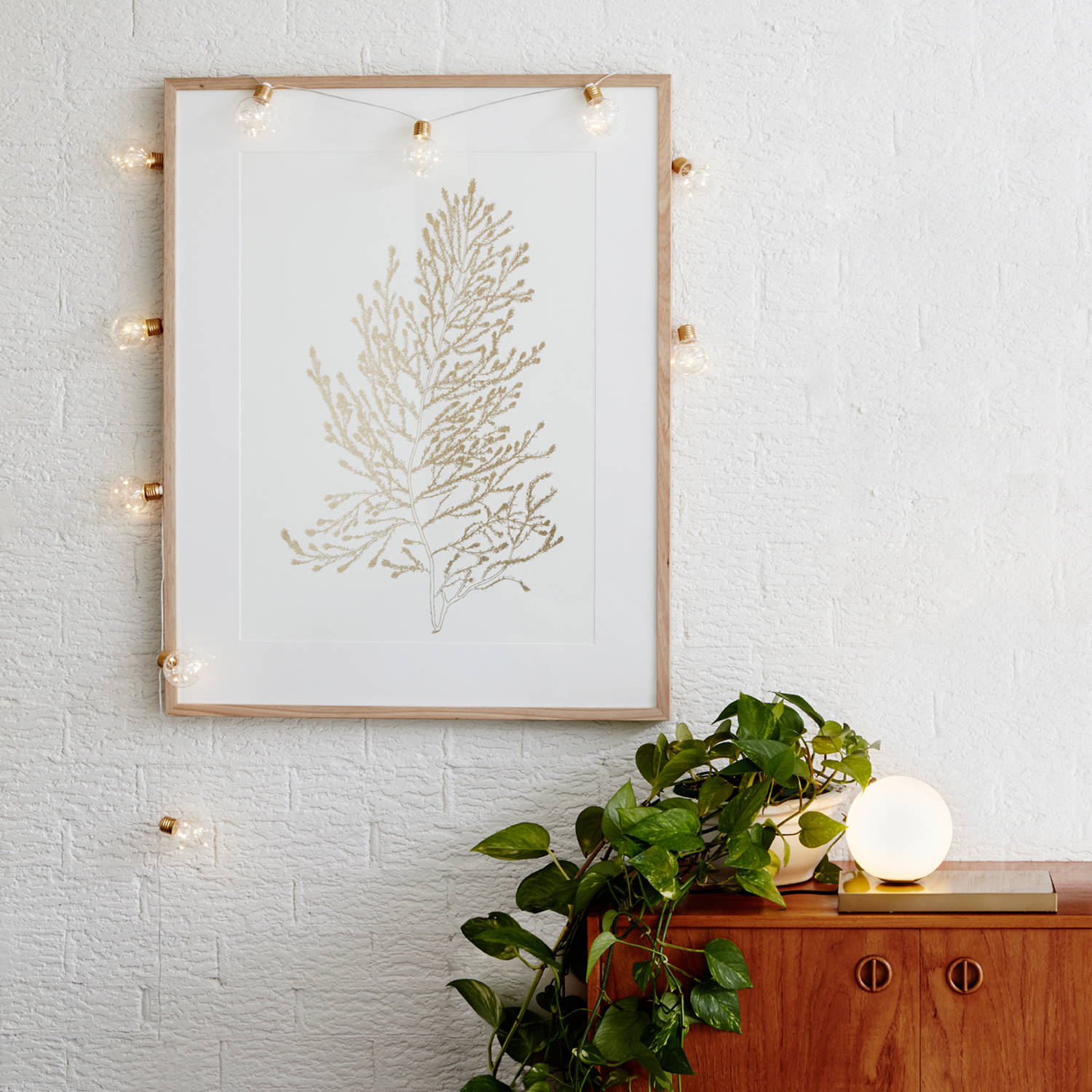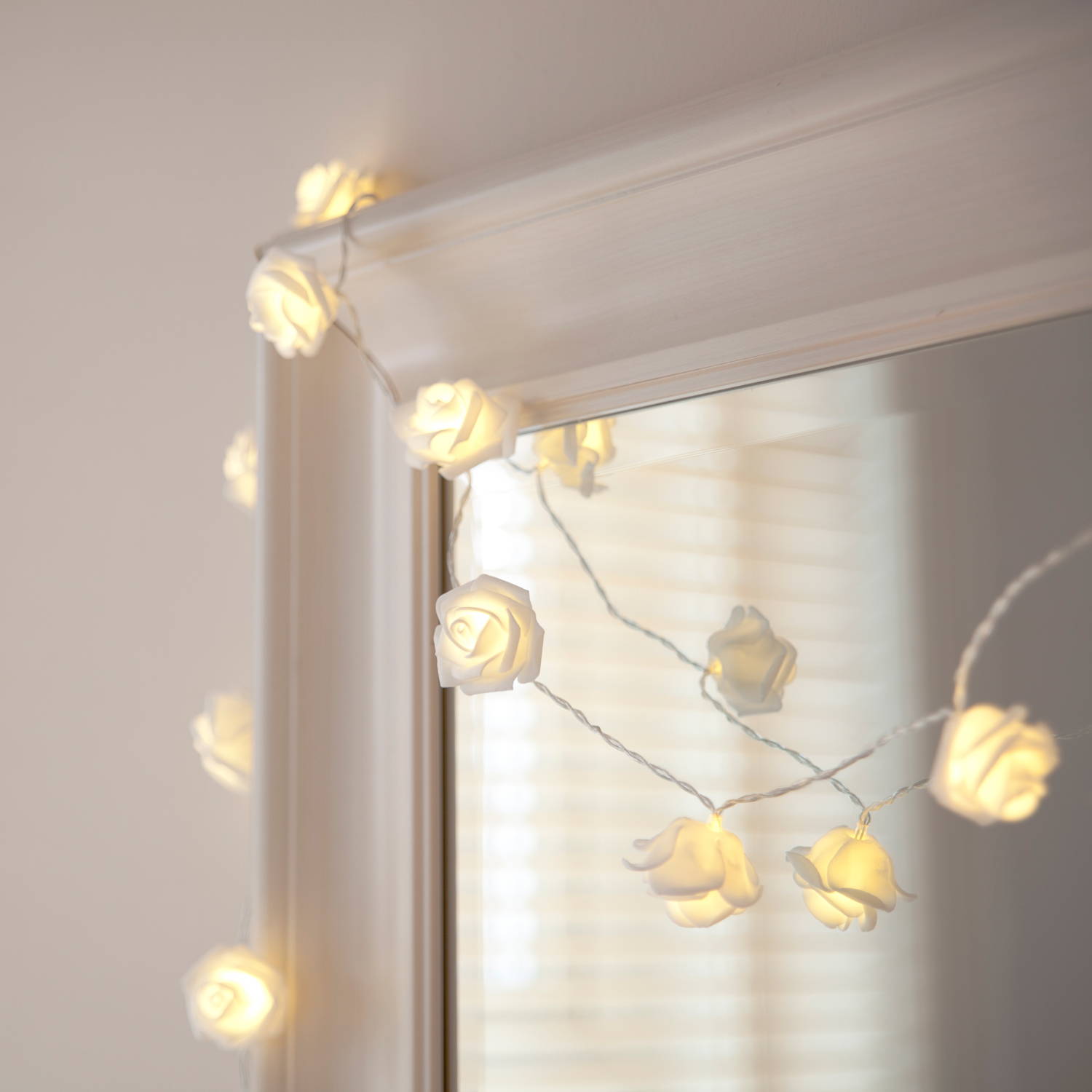 Creating a calming atmosphere is essential for any home office. Candles are a soothing yet stylish addition to your space and will add to that peaceful working environment.  LED candles are ideal as they provide a realistic candle appearance, without the worry of wax spilling or the risk of any flame related accidents. You can style multiple candles together in one spot on your shelf or desk, or spread them out individually within your set-up. Opt for a minimal look with simplistic candles or if you fancy something a bit different, there are a range of wax effects you can choose from (i.e. ombre, marble or even dripping wax!).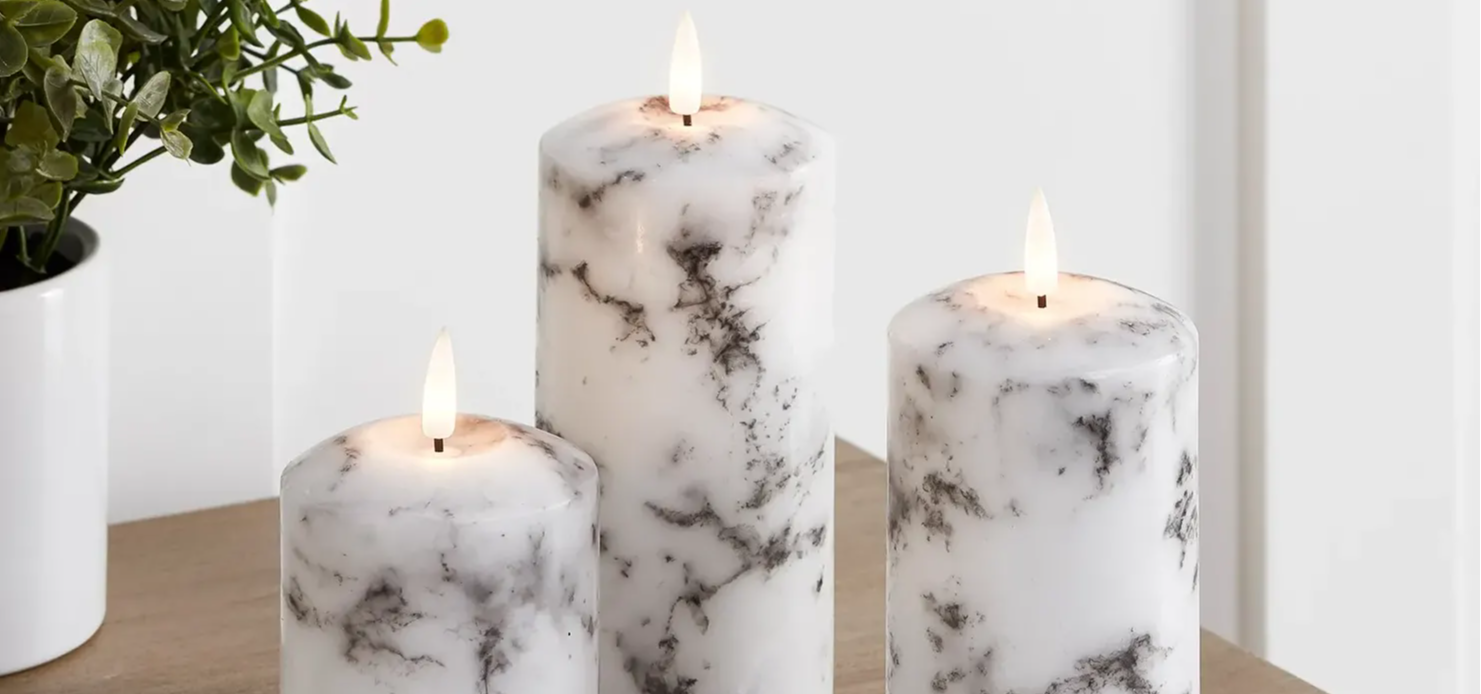 Whilst it's important to not clutter up your desk, one or two simple additions to your table decor can truly transform it! Indoor lanterns are the perfect table accessory and a classic contemporary feature for any home. You could also sit them on the floor in the corner of the office rather than on the desk, displaying different sized lanterns alongside each other for a greater effect. Battery operated lanterns are super convenient, as they are portable and can be popped wherever you like! Many of these lanterns come with an LED candle placed inside for a luminous appearance, but look just as elegant used as a decorative ornament on their own.