Home life is so important and that's why we're here to help you create that tranquillity throughout your living space. Particularly with many of us spending more time at home at the moment, now is the perfect opportunity to revitalise your home and transform it into a space you thoroughly enjoy being in! As the days get longer and brighter, make the most of your interior and create a setting which is refreshing and inviting. After all...there's no place like home!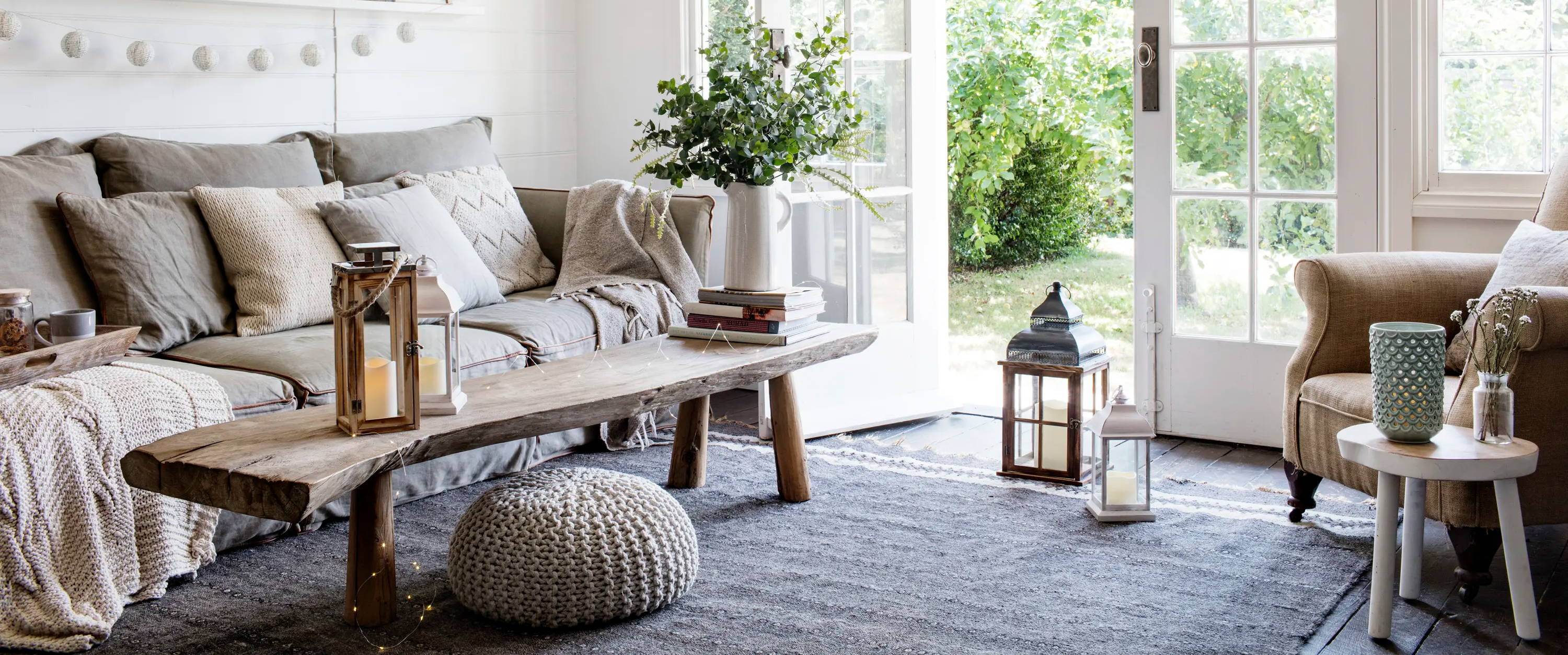 Get That Clean Look & Cosy Feel
It's all about getting that balance between clean but cosy. Simplistic styling is crucial to maximising your space and making each room aesthetically pleasing and not too crowded. By distributing your stylish lanterns evenly around the room, you can still maintain those nice features whilst ensuring they are not taking up too much space. Place them by the fireplace to help create that warm glow as the evening draws in or perhaps sit them by a window/door, to make the most of the natural spring light coming in during the day. Alternatively, display them on the mantelpiece or table to elevate them and make them slightly more prominent in the room.  
Fairy lights are the perfect solution to making your home super cosy and snug. Hang them across the wall in your lounge for those evenings when you're sat on the sofa watching TV or curled up with a book, creating that calming ambience for when you're settling down for the night. They can also provide warmth in your bedroom and make it an idyllic setting for those even more chilled out, lazy nights when all you want to do is splay out under your duvet!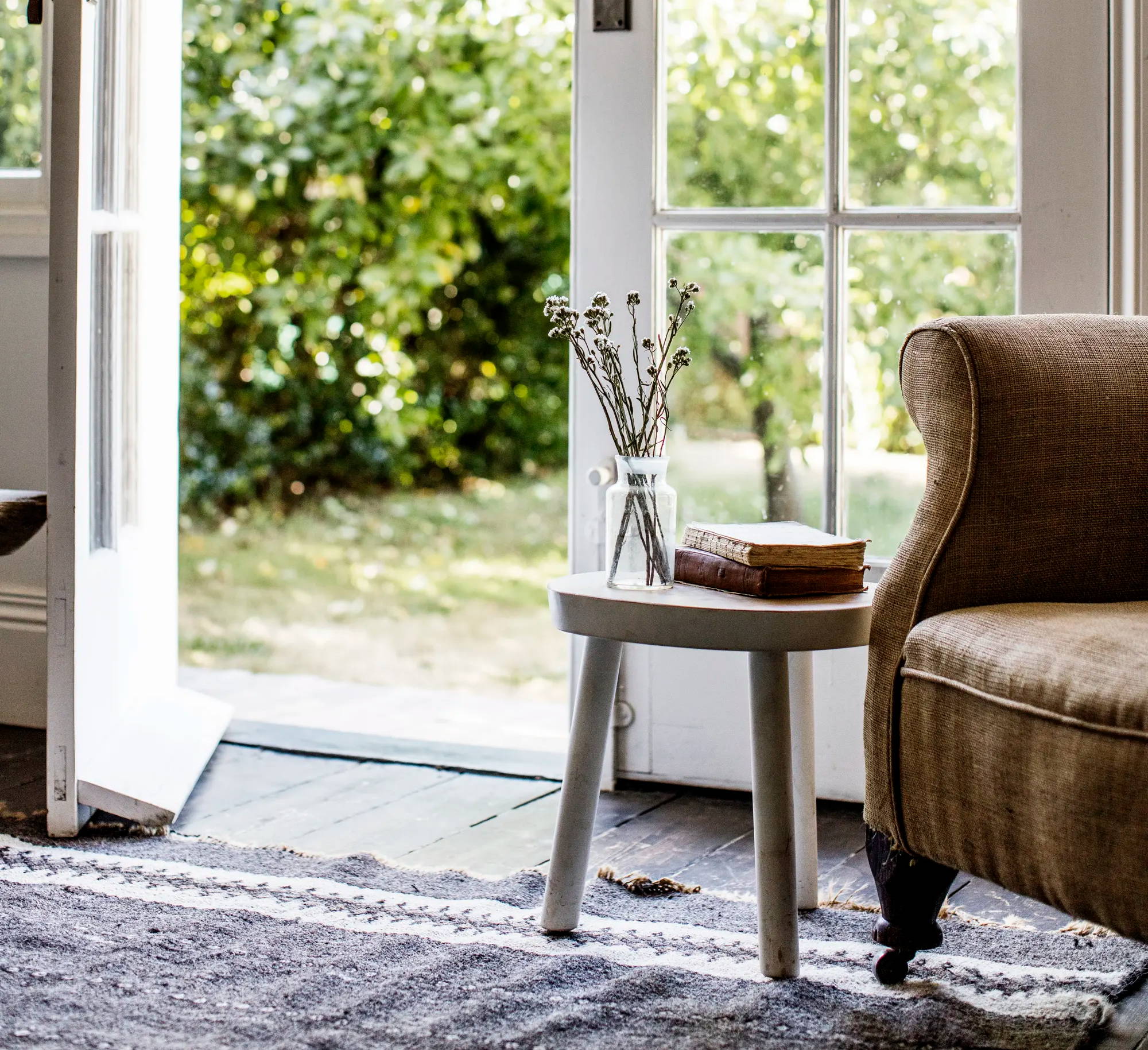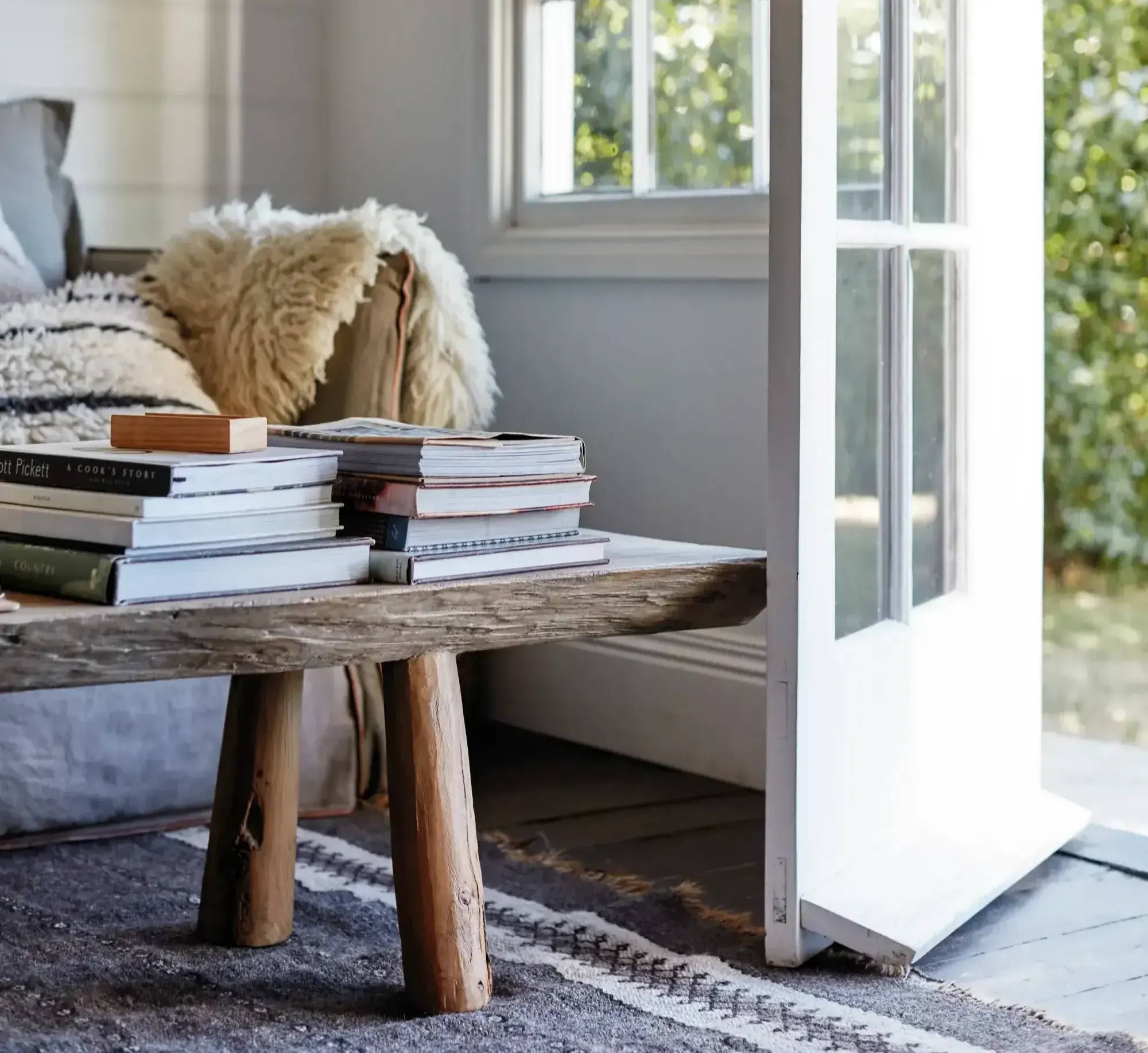 Create a Calming Environment
Everyone wants their home to be a calming and stress-free environment, are we right? It should be somewhere which enables you to be both productive, but also super zen when it's time to relax and take a break. One of the ways you can achieve this is by decluttering your space! A cluttered home can often lead to a cluttered brain, which is why it always feels good to have a spring clean and get rid of those bits you don't really need. Whilst it's great to have a clear out, we encourage everyone to be conscious of the environment whilst doing so. Please recycle where you can or donate to a charity shop, it all makes a difference!
Why not strip back your rooms with almost a rustic look and make it simple, but hugely effective. We feel that less often says more and can have a greater impact on the eye as soon as you enter a room! Accessorise with a selection of soothing candles and perhaps a few sprigs of spring foliage for that extra touch.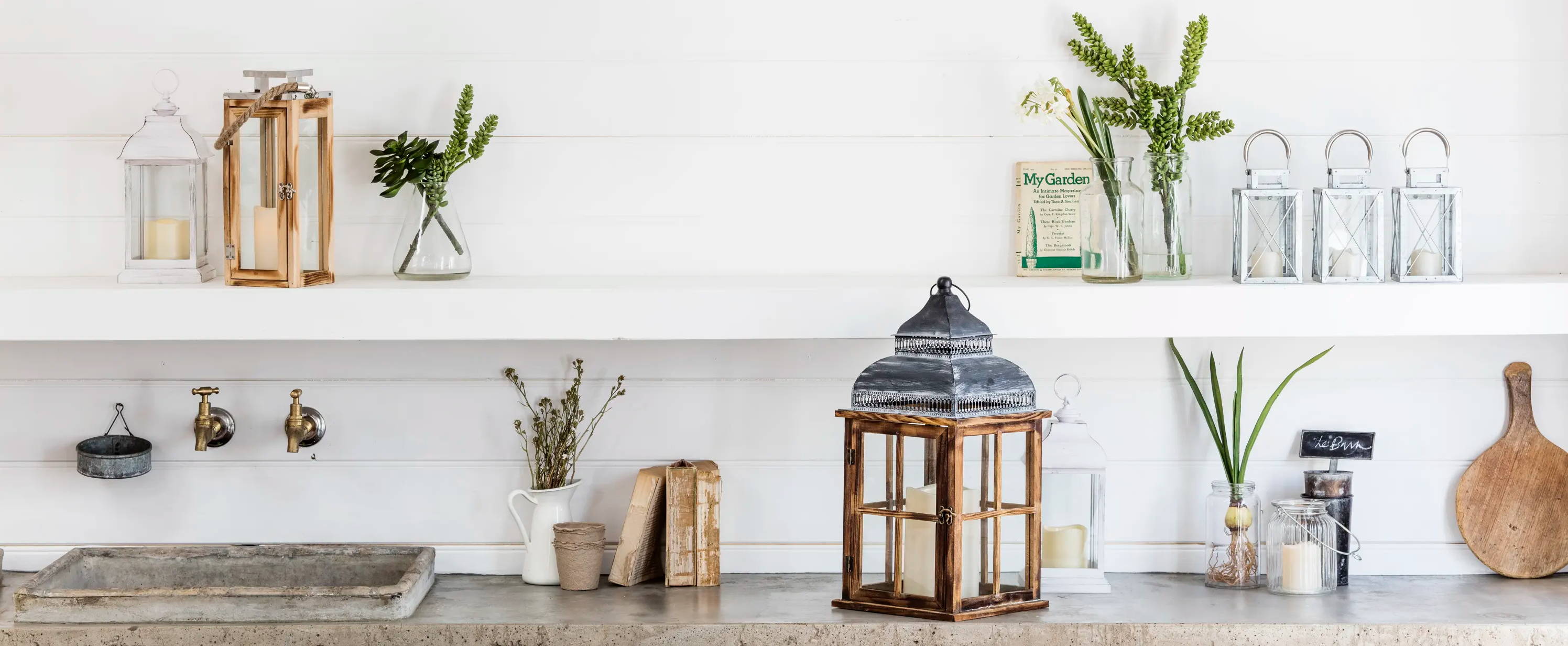 By utilising light neutral colours (i.e. white, cream, beige) throughout your interior, you are bound to embrace that clean and fresh look whilst also helping you to maintain that clear mind space for all those important daily thoughts! There's something about a neutral colour palette that tends to make you feel more at ease within your home...in comparison to dominant, vibrant colours which often overpower your living space. These colours also help to reflect the lighting within your house and add to that bright and airy quality in each room, which is exactly what you desire during the upcoming spring months.
Light-toned walls also enable you to take full advantage of your lighting features, whether it's lanterns, wall lights, fairy lights or candles, as night falls their warm white glow will fill the room creating a bliss atmosphere.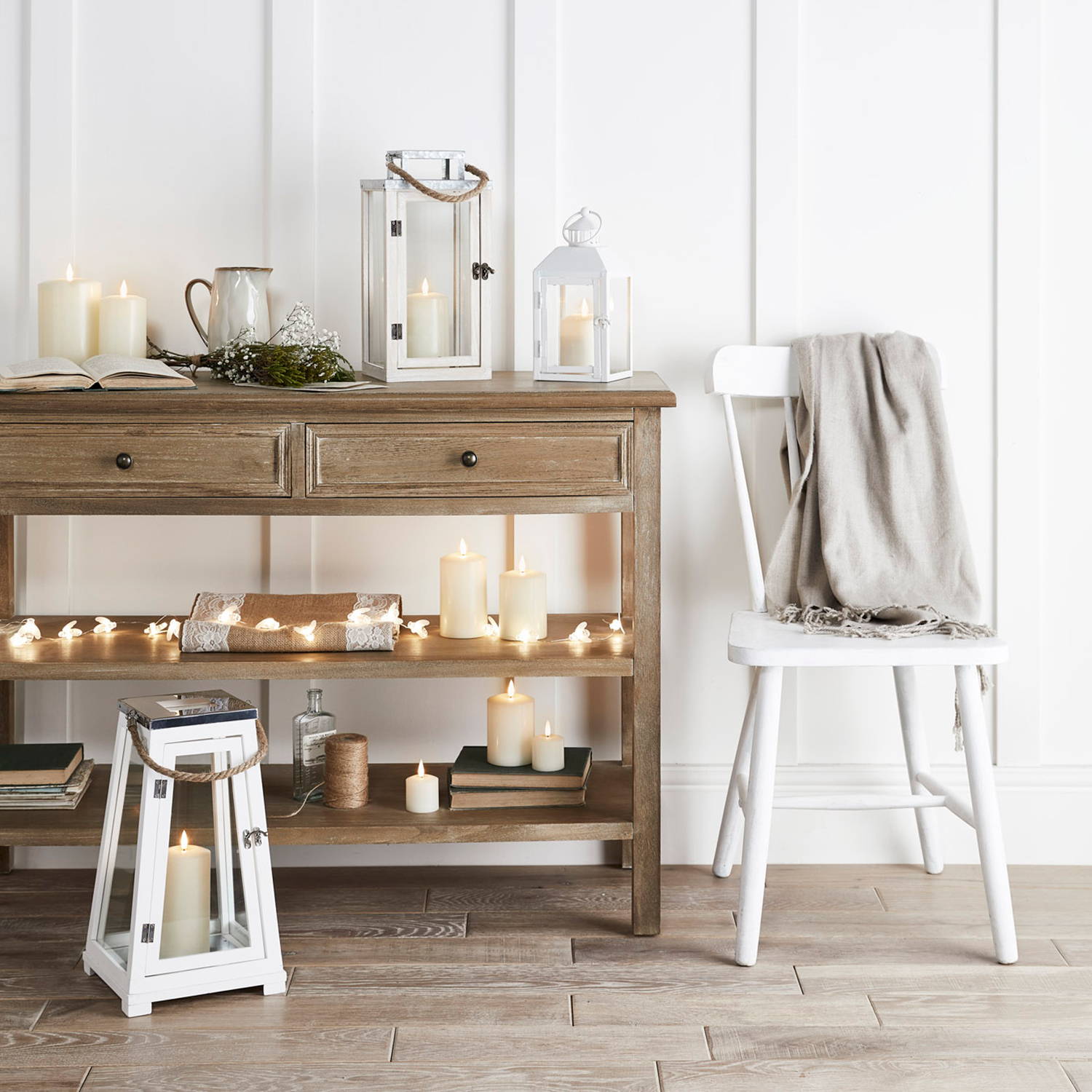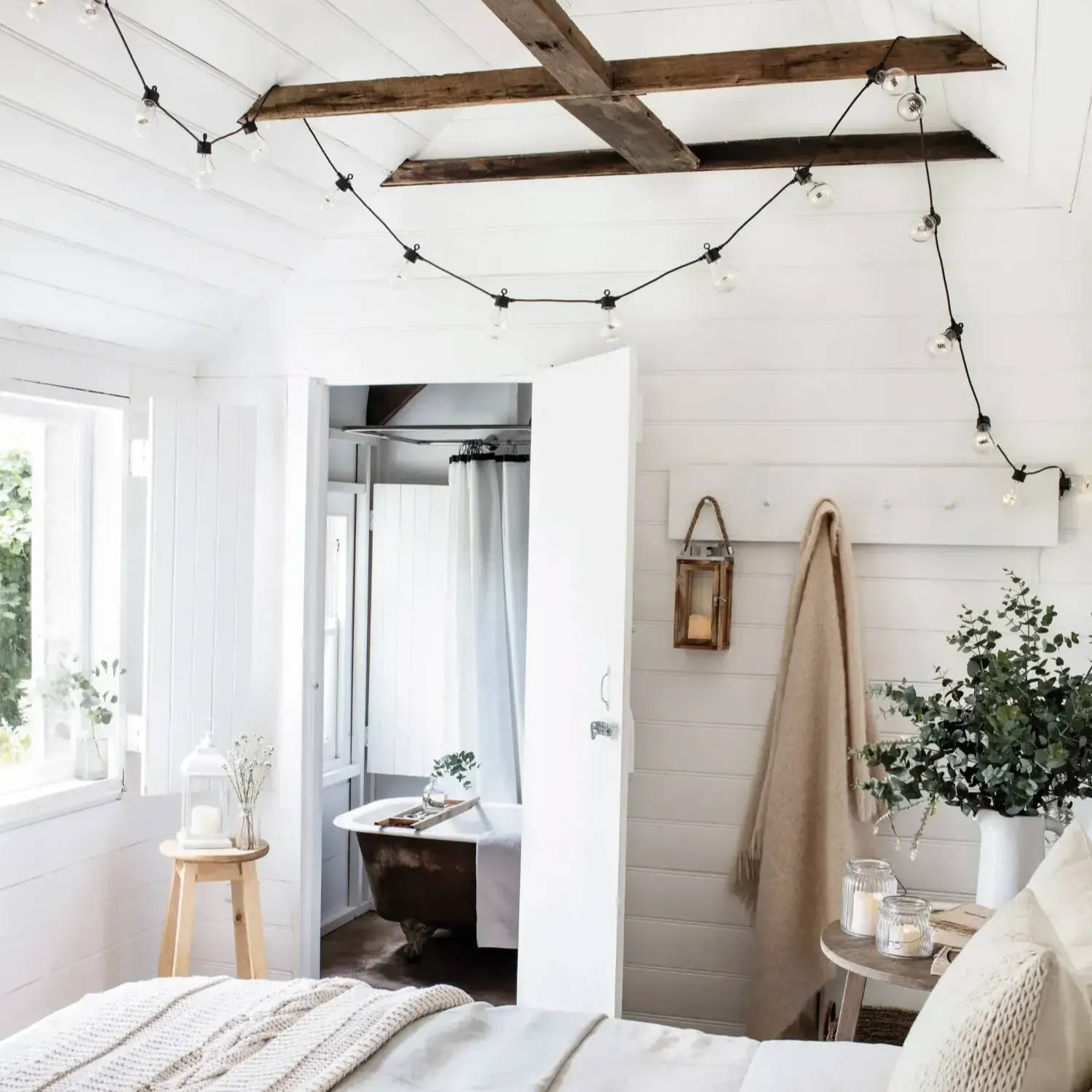 Revamp Your Outdoor Space

As the weather starts to pick up and you're at home a lot more during the day, why don't you give yourself a spring project and focus on transforming your garden into something spectacular! Whether you have a large garden with loads of room to get creative or a simple decking or patio space, there's so many options to style it how you like. Hanging lights outside isn't just for Christmas you know! Make your outdoor space shine with some twinkly lights (check your attic for anything you could re-use from the festive season!), add a couple of lanterns here and there and you'll have the perfect outside escape for when you're craving some fresh air.
If you're lucky enough to have a sweet little summer house in your back garden, you could also style this with some fab fairy lights and some nice comfy cushions and blankets, to make it your own snug getaway! Ideal for when you want some peaceful 'me time' to gather your thoughts.