Introducing Winter Lake...
Our new Winter Lake Christmas collection introduces seasonal luxury into any home! Here's our style secrets for preparing your home with illuminated Christmas decorations for the festive season. Winter lake combines elegant and delicate lights with frosted and shimmering finishes for a frosty feel in any home. A stylish way to celebrate the season!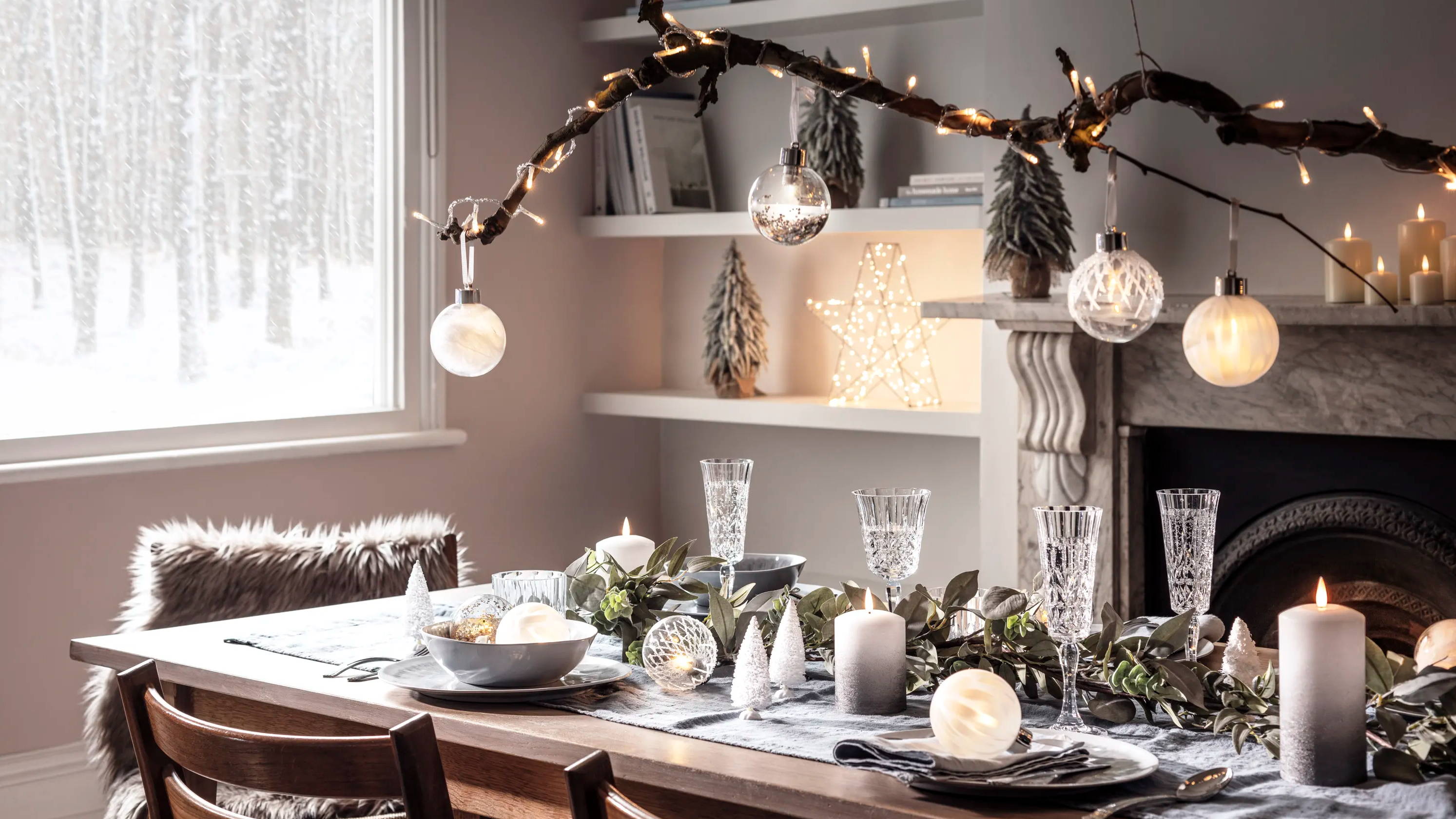 Our enchanting Christmas wreath & Christmas garland range are a key part of our winter lake collection. Over the Christmas season adding faux foliage into your home really does make it feel like Christmas. Our top tips for Christmas wreaths and garlands is to pair them up with micro lights, the flexible wire makes it super easy to add a glow to any foliage, with micro lights designed for outdoor use, you can even pop these out on your porch for a warm winter welcome.
We're all about anything mini and our mini trees do the job perfectly. When completing a room, accents of pine & frost look magical placed in windows & sat on mantelpieces. Our top tip for smaller decorations is to double them up as Christmas table decorations come Christmas day, simply move these into your dining space and line your table with mini trees and candles for a winter scene!
When getting cosy at Christmas it's the little touches that bring the room together and create that magical Christmas feeling. We have so much choice to add trending styles of the season to your home. It's so important to add sparkle at Christmas and illuminated decorations do this perfectly! Star lights are a growing trend we see each year, for 2019 our best selling Osby star has landed in rose gold, whatever your space with have all the styles to light it up.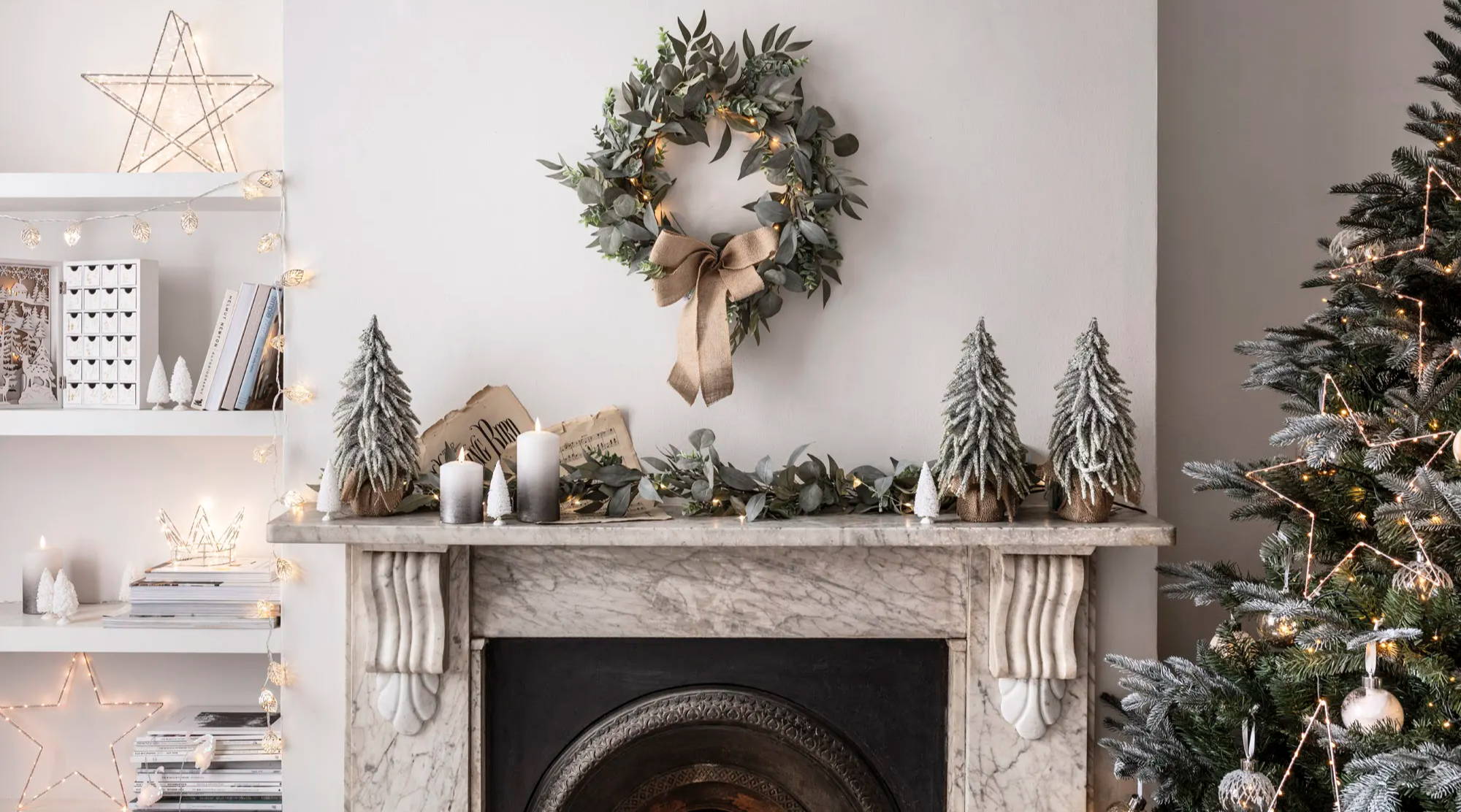 Christmas fairy lights are great for adding a glow around your home. Whether you drape them from a mantelpiece or double layer lights onto your tree, we have all the styles for this season. Combining the colours of the season in mini stars of silver, gold & rose gold they're a lovely addition to table centerpieces and Christmas wreaths for more than a glow. Swans really are the trending style of this year, with an iridescent effect they're great for styling on mantelpieces and an alternative to baubles on a Christmas tree.
Every family has that piece of Christmas that is brought out each year, this instantly fills the home with Christmas cheer. As your family grows and changes over the years, we love the idea of adding new traditions over the Christmas season. Here's our top picks to introduce a new tradition into your home.
Our winter scene advent calendar can be styled with ease into any home, introduce the 1st of December with your favourite treats & a cosy glow, the beauty of this calendar is you can pick your own treats, whether it be a different treat everyday or festive surprises along the way, it really brings the festive feeling.