As the darker nights roll in we're all about making our home cosy with autumn decorations for the winter months. Whether it's a subtle sparkle from delicate micro lights or a mottled pumpkin for a touch of rose gold, here's our favourites for Autumn!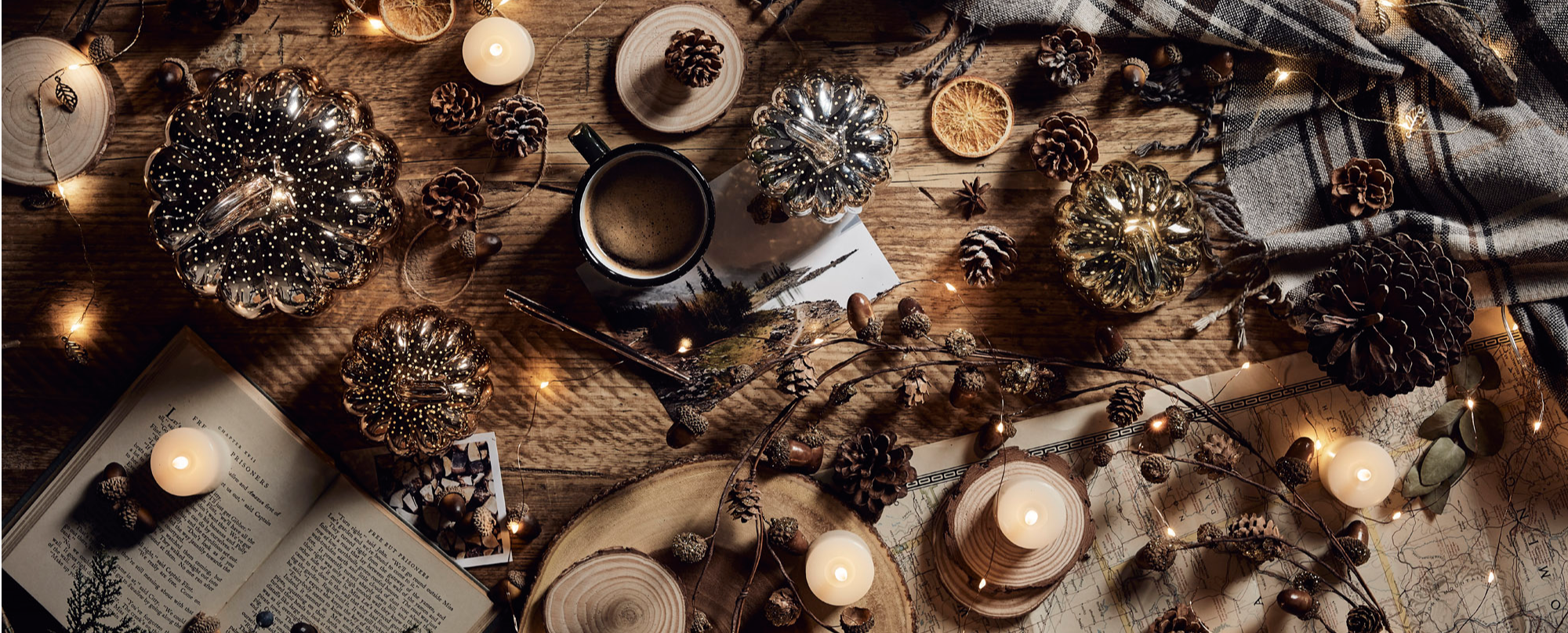 A firm favourite for this time of year is pumpkin lights, if you aren't going for the traditional carve your own, our range of pumpkins are the perfect alternative! Each lit from within with a warm white LED, they radiate a cosy glow everywhere they go! Opt for our large rose gold pumpkin to take centre stage or our mini trio for the perfect table decoration.
The rose gold trend continues to grow making for perfect Autumnal interior in any homes. Our classic Osby Star now features a rose gold frame entwined with glowing LEDs for a cosy touch. These are perfect for moving between seasons, an essential transitional piece that can also be popped on your tree along with your Christmas fairy lights!
An autumnal Garland is perfect for bringing the outdoors in! It's so easy to style over mantelpieces for an autumnal feel. We love to add micro lights and pair with LED candles for the ultimate setting for winter evenings indoors. Garlands are perfect for transitioning through to the winter months as they can by styled with ease from Autumn right through to Christmas.