Magical bouquets that don't cost a small fortune, you can easily transform even the most simple bridal bouquet into something special. If you fancy getting creative and add your own personal touch to your flowers then battery fairy lights can really work well for that nostalgic and vintage feel. Made with individual wires that can be hid out of sight, floral wedding lights have tiny bulbs that poke through from the stems. For a budget friendly bouquet, choose a single type of flower with a regular height, weave floral wedding lights through and wrap the stems and battery pack with an elegant silk ribbon.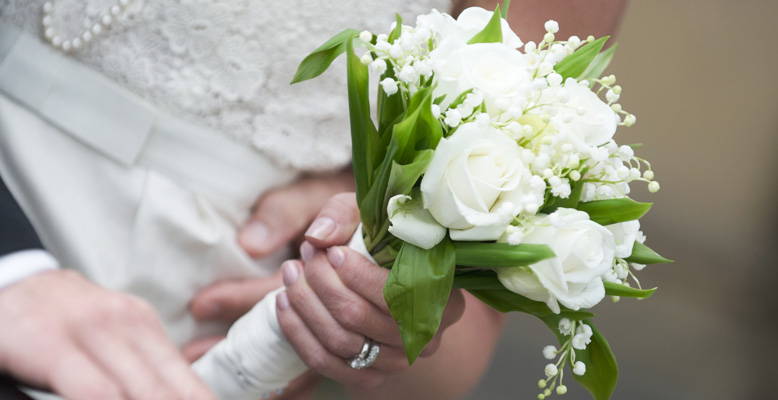 Granted, lighting up a bridal bouquet is not going to be for everyone however if you're looking for something subtle that adds a bit of sparkle then why not? You can use micro fairy lights in white or warm white or even colour, so you can choose a colour that suits your wedding theme. For those ivory or vintage themed weddings choose a warm white for a softer warm glow. Perfect for summer weddings with glorious hot evenings, star filled skies and twinkling fairy lights, a warm white fairy light bouquet may just be the icing on the cake!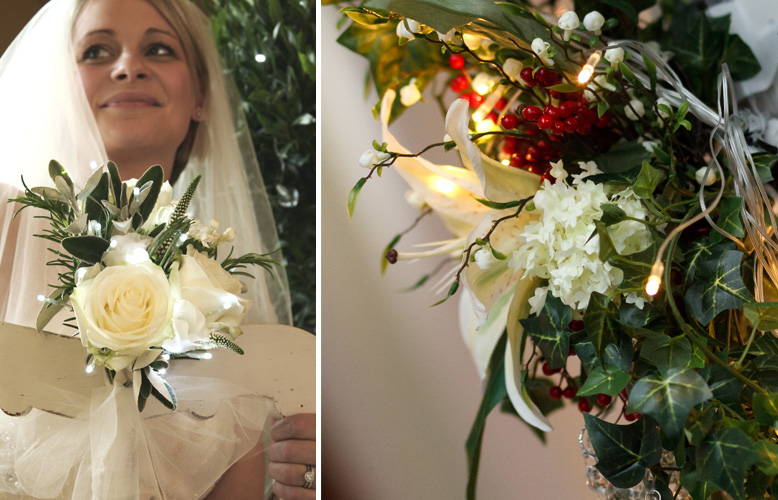 If you're worried about your bouquet looking slightly out of place for the ceremony or the photographs then you can easily just switch off the battery lights. When wrapping your stems and battery pack, make sure the switch is easily accessible. The best thing about these cute fairy lights is they are almost invisible when not switched on. We love them so share the love about bridal bouquet lights!