It may only be October, but festive spirit is in the air already! Christmas appears to have come early this year, with people beginning to get out festive lights and Christmas decorations in anticipation for the season. Despite 2020 proving to be an unpredictable and tough year for all, everyone is getting excited about decking out their homes for Christmas - with some already putting up lights outside their houses to cheer up the neighbourhood. As dark winter nights approach and uncertainties surrounding spending Christmas with family/friends on our minds, communities have decided to brighten up the streets with festive cheer!
Window lights are perfect for spreading some seasonal sparkle and illuminating your home with a warm glow. They aren't just for Christmas either, they can be displayed all year round!
We saw the trend of putting lights and rainbows in windows gain momentum as early as March this year, as people put their Christmas lights back up in the midst of lockdown. Lights4fun supported the 'Shine a Light' movement when the trend took off on social media, with people taking photos of their light displays earlier this year. This was a great way to show solidarity with the community in dark and uncertain times, amongst Coronavirus worries. Such a simple concept made such a huge impact - lighting up a smile on people's faces and spreading some positivity!
We love star lights and LED candles for window displays, they compliment each other flawlessly and look super effective from the inside and out. They are also ideal for Christmas, creating a starry night sky which is perfectly suited to the season.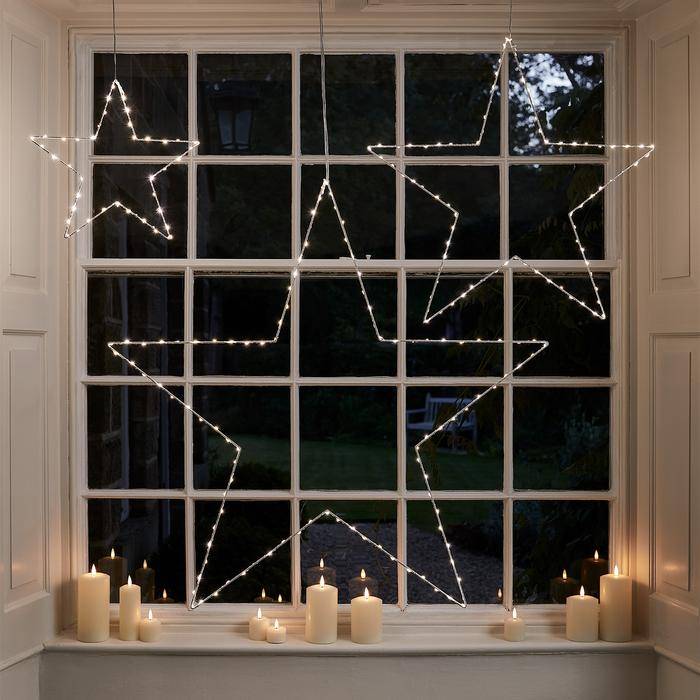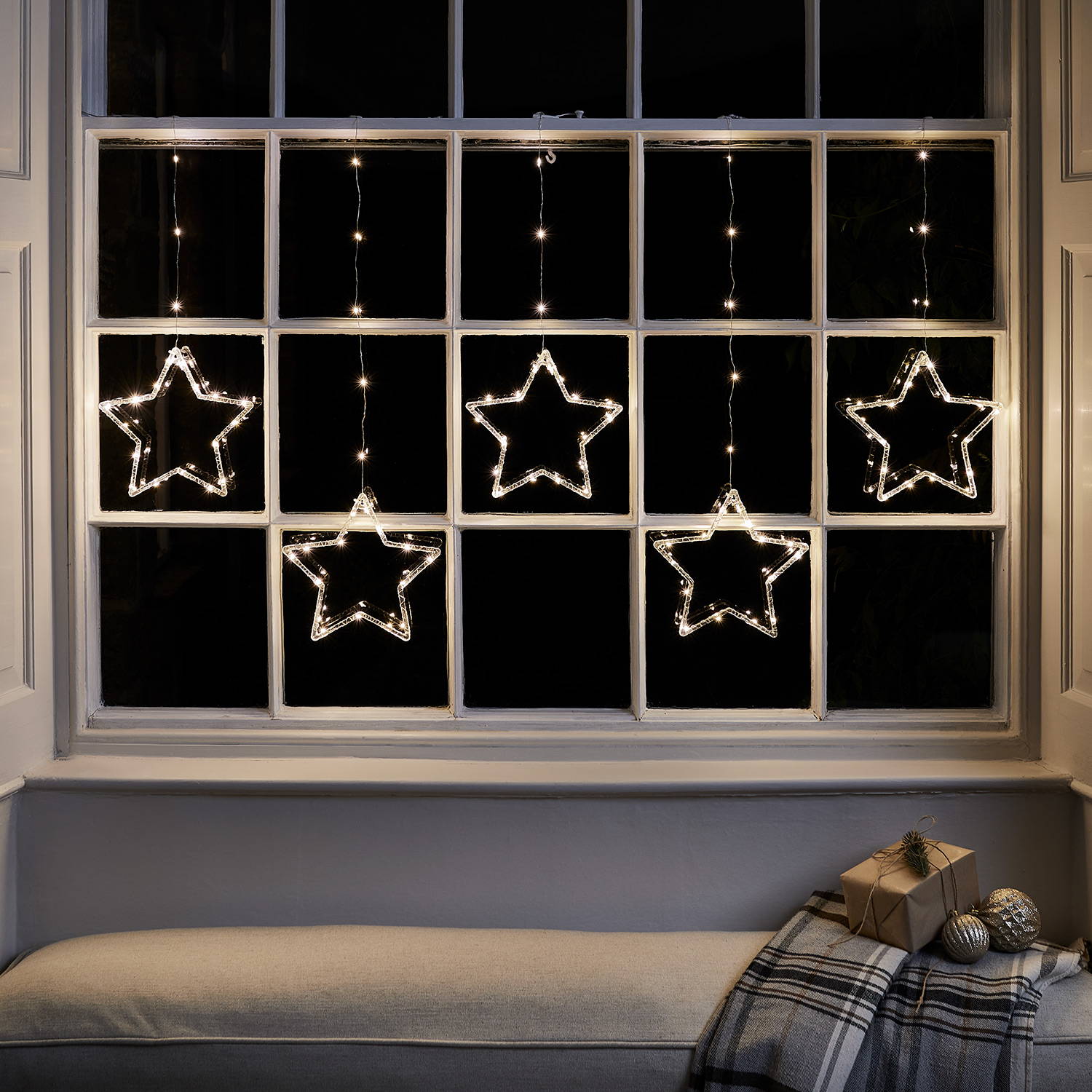 Our campaign, 'The Home of Christmas', is all about the importance of home life and making it super magical this year. As this festive season will be like no other, people are holding on to the traditions they value so much - such as putting up Christmas lights!
With a greater focus on the home this Christmas, people are wanting to go all out with their decorations. Christmas lights are perfect for transforming your space into something truly special. Why not create a winter wonderland in your garden with outdoor Christmas lights?! Our light up reindeer are a must-have for the season and are the ultimate showstopper for your display. As the chilly winter nights draw in, indoor lighting is ideal for creating a cosy seasonal glow in your home. From fairy lights to indoor lanterns, there's something for bringing that festive feeling to every room in the house!
Whether you're together at home or together apart this Christmas, make the most of every moment. Everyone is looking forward to celebrating in any way they can, despite the COVID-19 restrictions - however big, small or even virtual!  
With less than 3 months to go until the big day, the countdown for Christmas is on! The supermarkets are already stocking up on mince pies and social media is flooding with people sharing festive images.
There's no better way to enjoy the lead up to the 25th of December than with an advent calendar. The excitement of opening it each day is something which everyone can relate to, not just the littles ones...but adults too! The traditional chocolate ones never disappoint...but why not opt for something a bit different this year and go for a 'fill it yourself' calendar? You can fill them with your favourite festive treats in advance and still have the surprise to look forward to each time you go to look inside!
Discover our Christmas gallery for some great styling ideas for the festive season!