Whether you have a tree lined garden pathway, a traditional conifer, or you'd like something a little more quirky, Christmas trees are central to every festive celebration. We've put together some tricks and tips to help you light up your trees this season. We'll show you Christmas lights for your outdoor and indoor trees and suggest a few alternative ideas. Now to make your trees gleam...
Make your garden glow this Christmas! Our outdoor Christmas lights are perfect no matter what size or shape of tree, and are one of the most effective ways to spread some sparkle in seconds. All you need are a few strings of lights and you're away. Bare string lights compliment deciduous trees, with no leaves in sight, wrap your Christmas lights from trunk to the branches for a fantastically full look. More densely packed firs or conifers tend to absorb lots more lights so be prepared to double up on bulbs. Opt for a golden hue for a warm nostalgic feel, white for a crisp modern tone (which looks spectacular in the snow). For those throwback memories, a classic multi coloured tree is a must-have.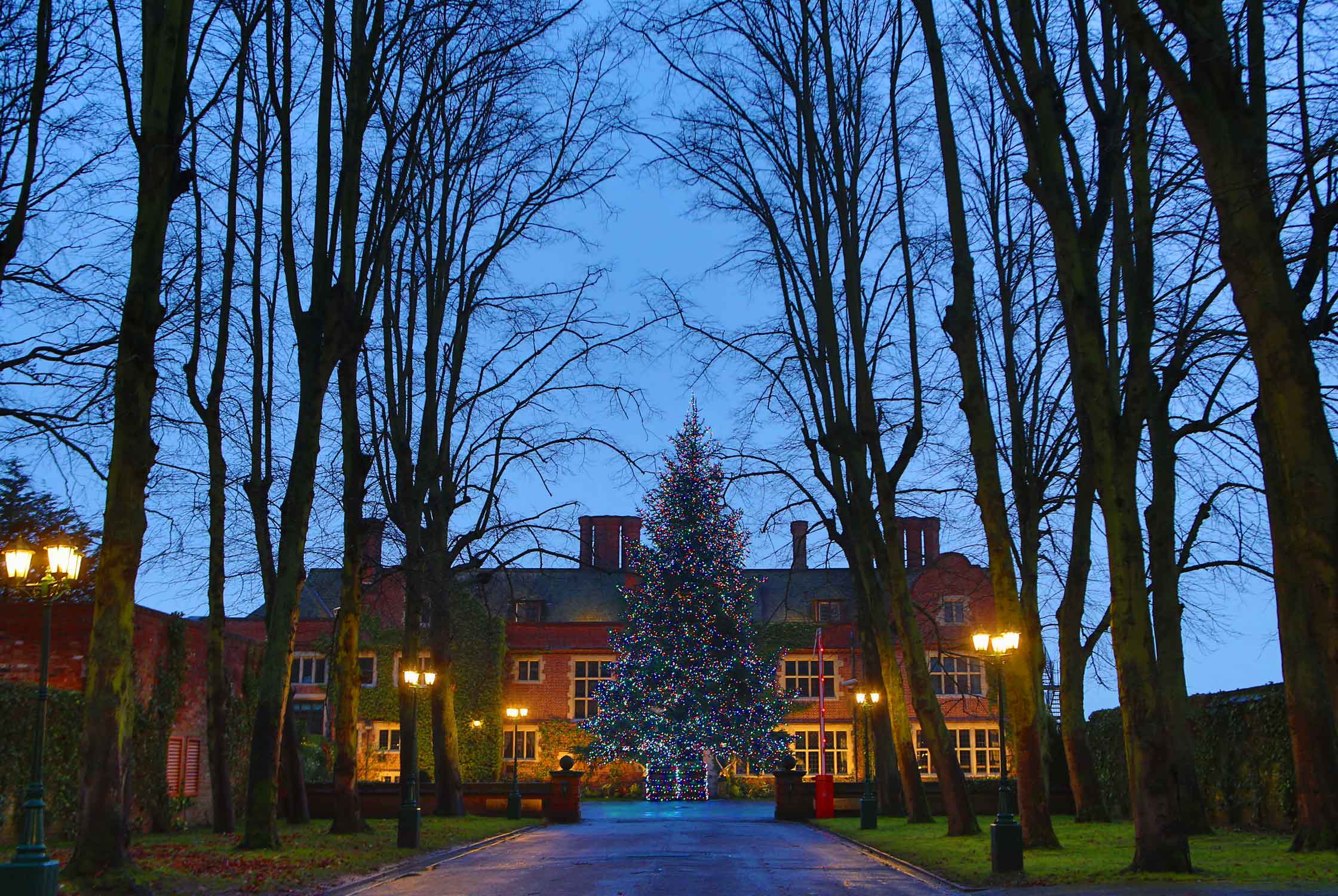 Queen Ethelburgas, North Yorkshire with 18,000 LED bulbs.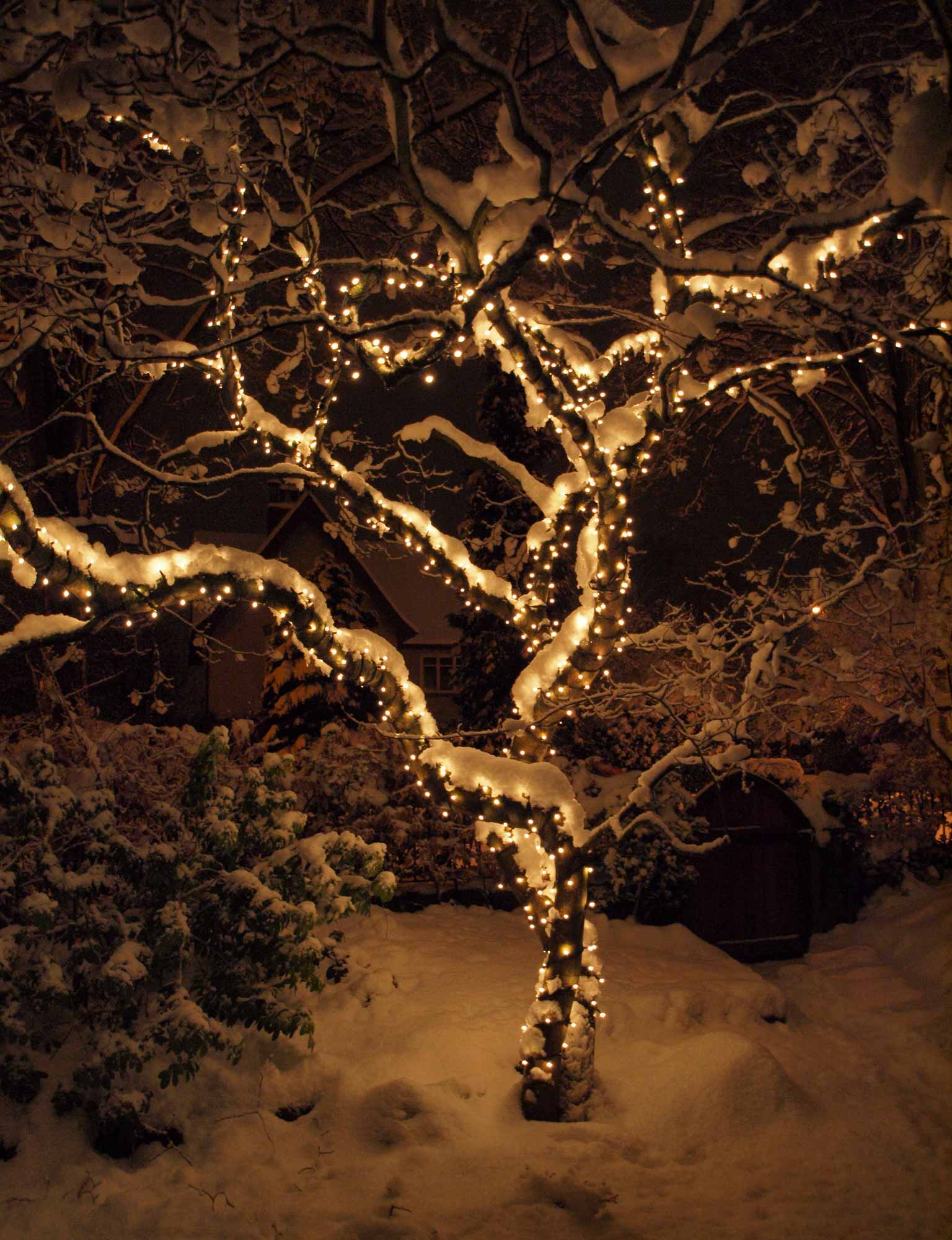 Candycane style wrapping with filament bulbs.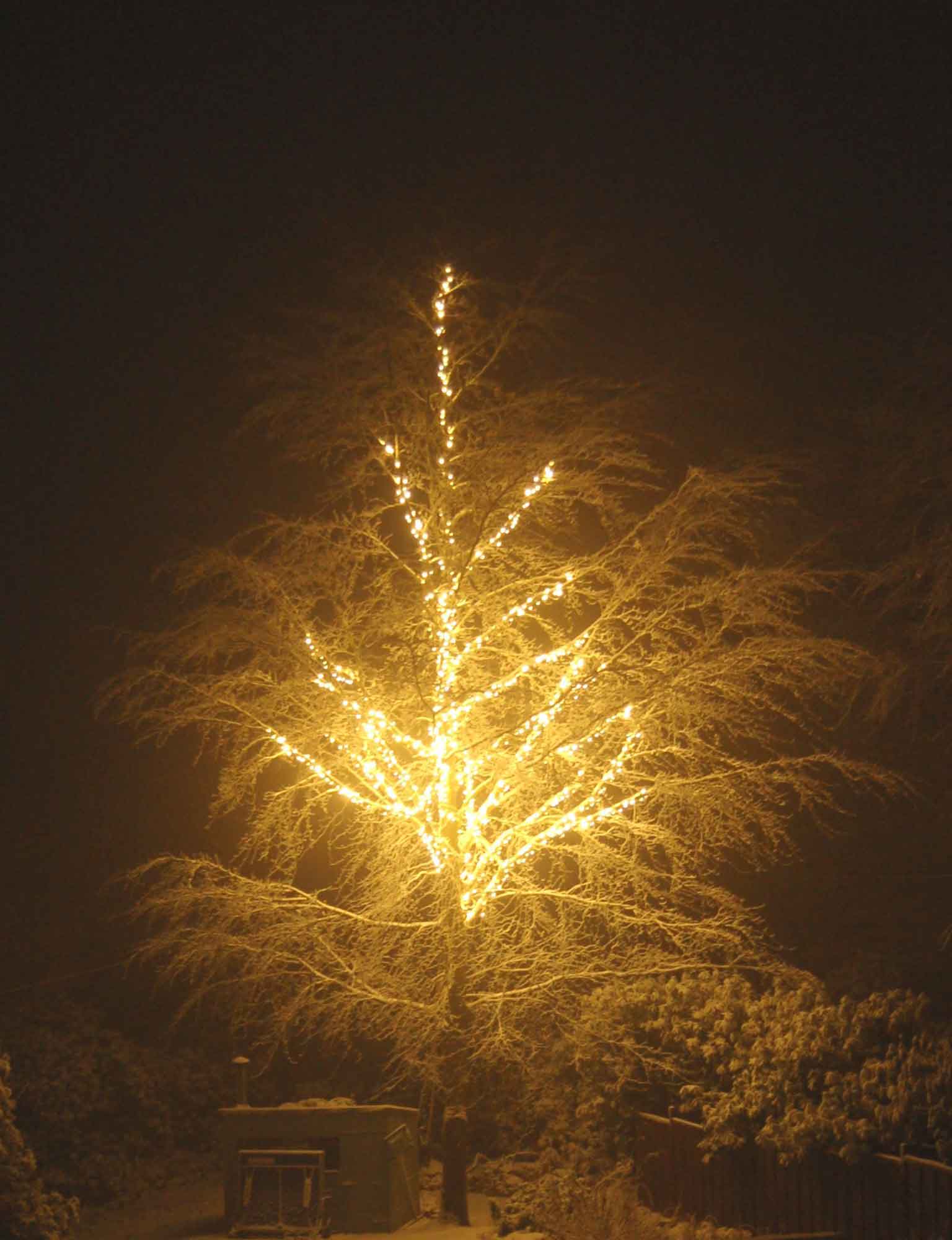 Lit to be seen! Tightly wrapped trunk and branches.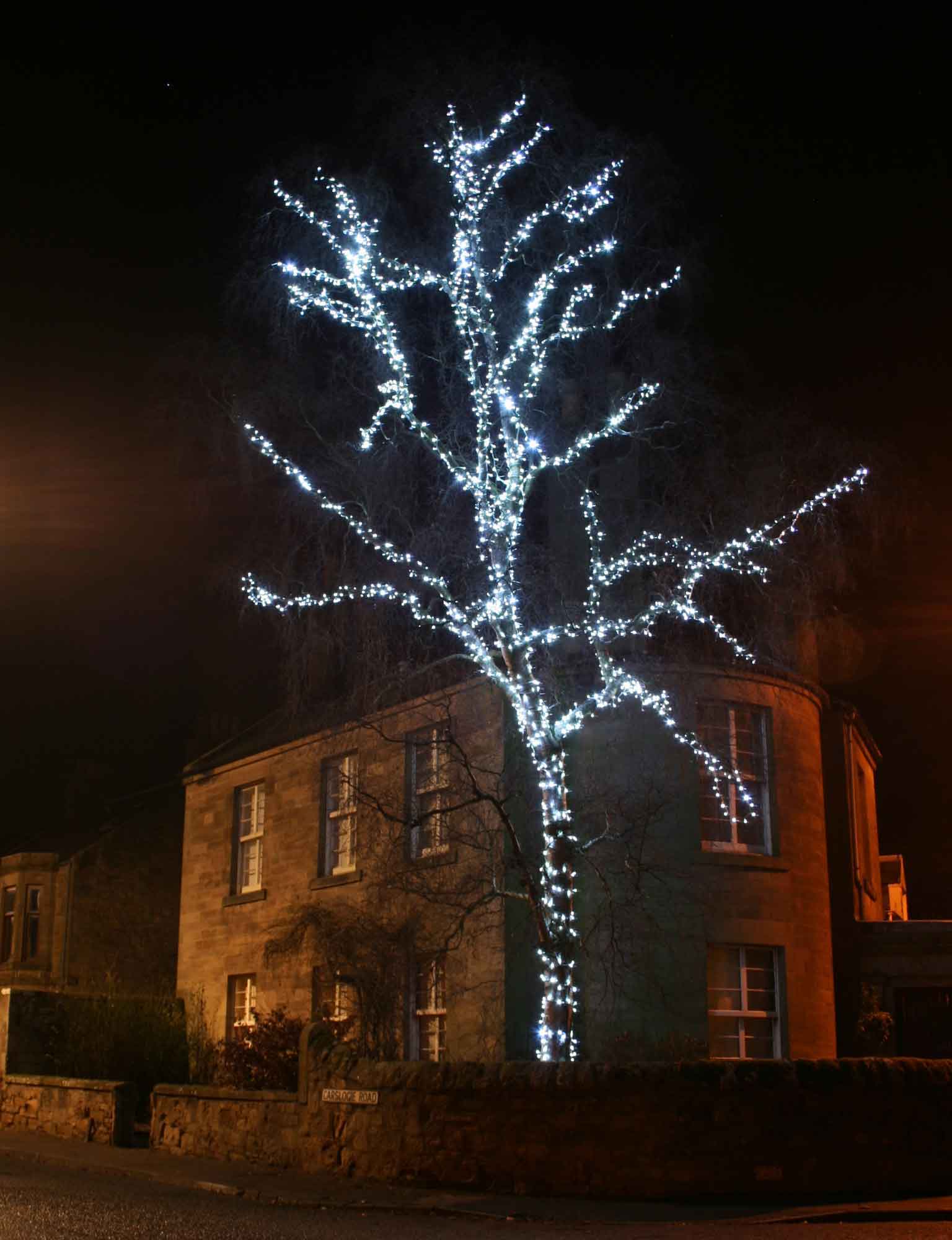 All these lights are powered from one plug.
Cool white tones sparkling with snowfall.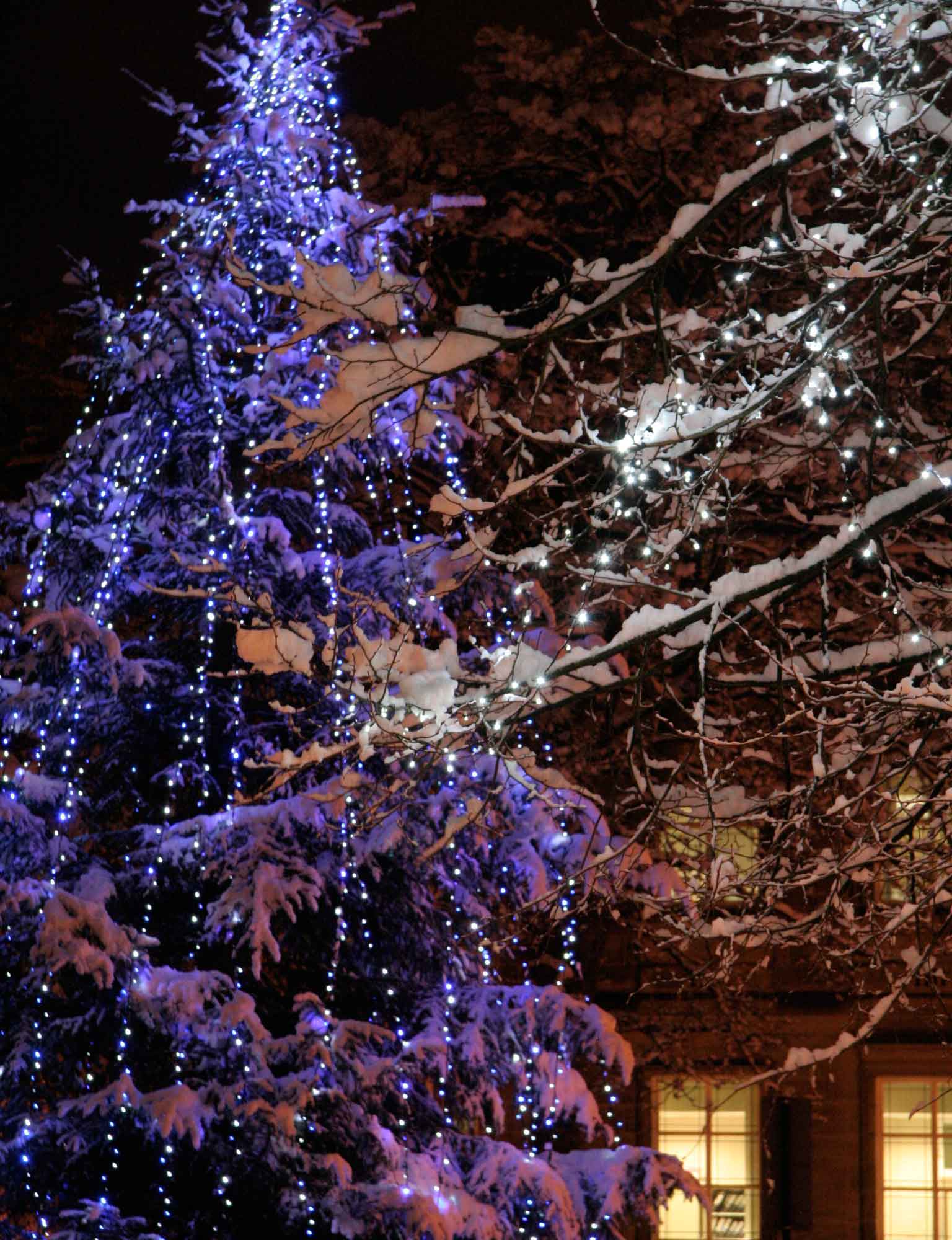 Vertical stringing of lights for larger trees.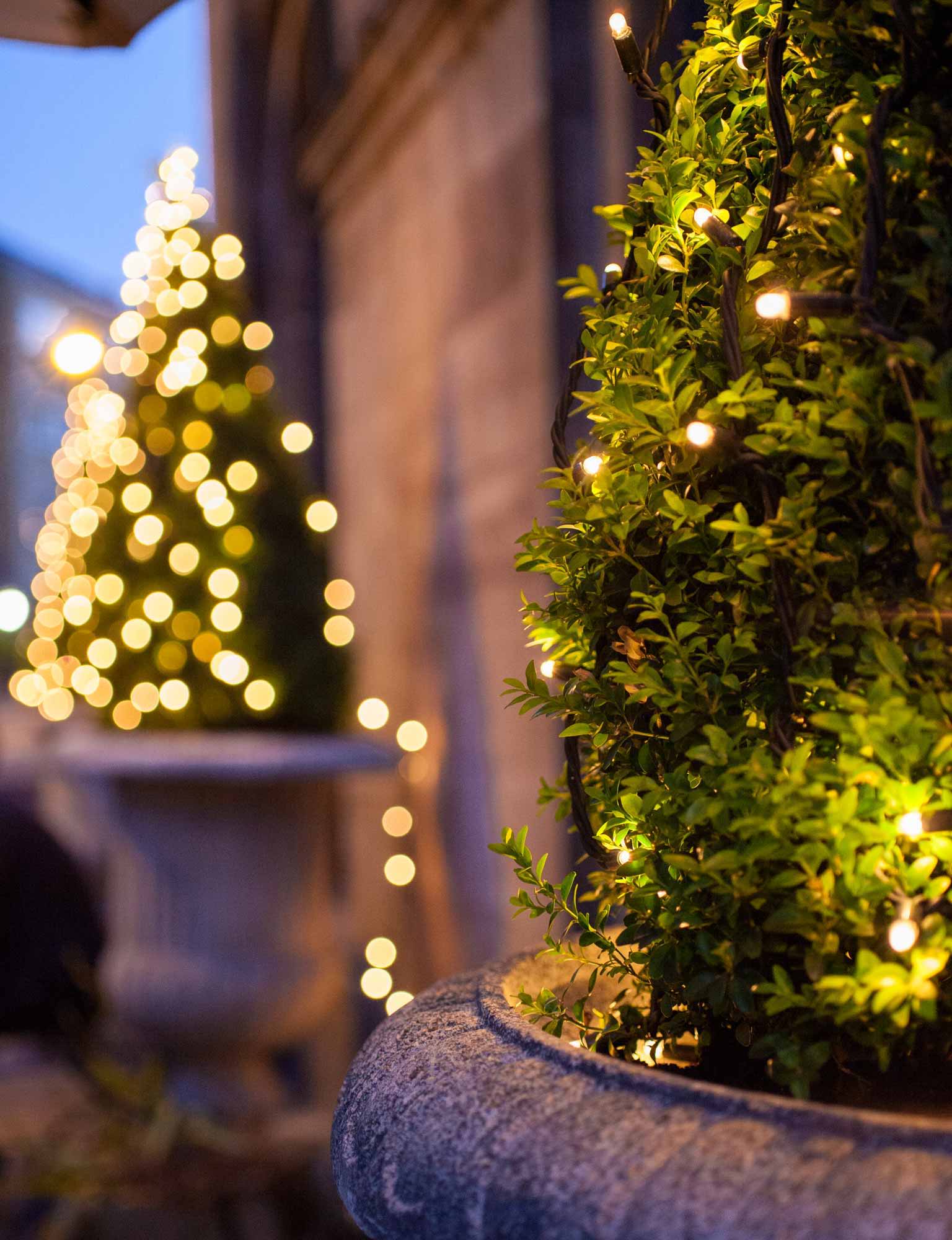 Traditional filament bulbs.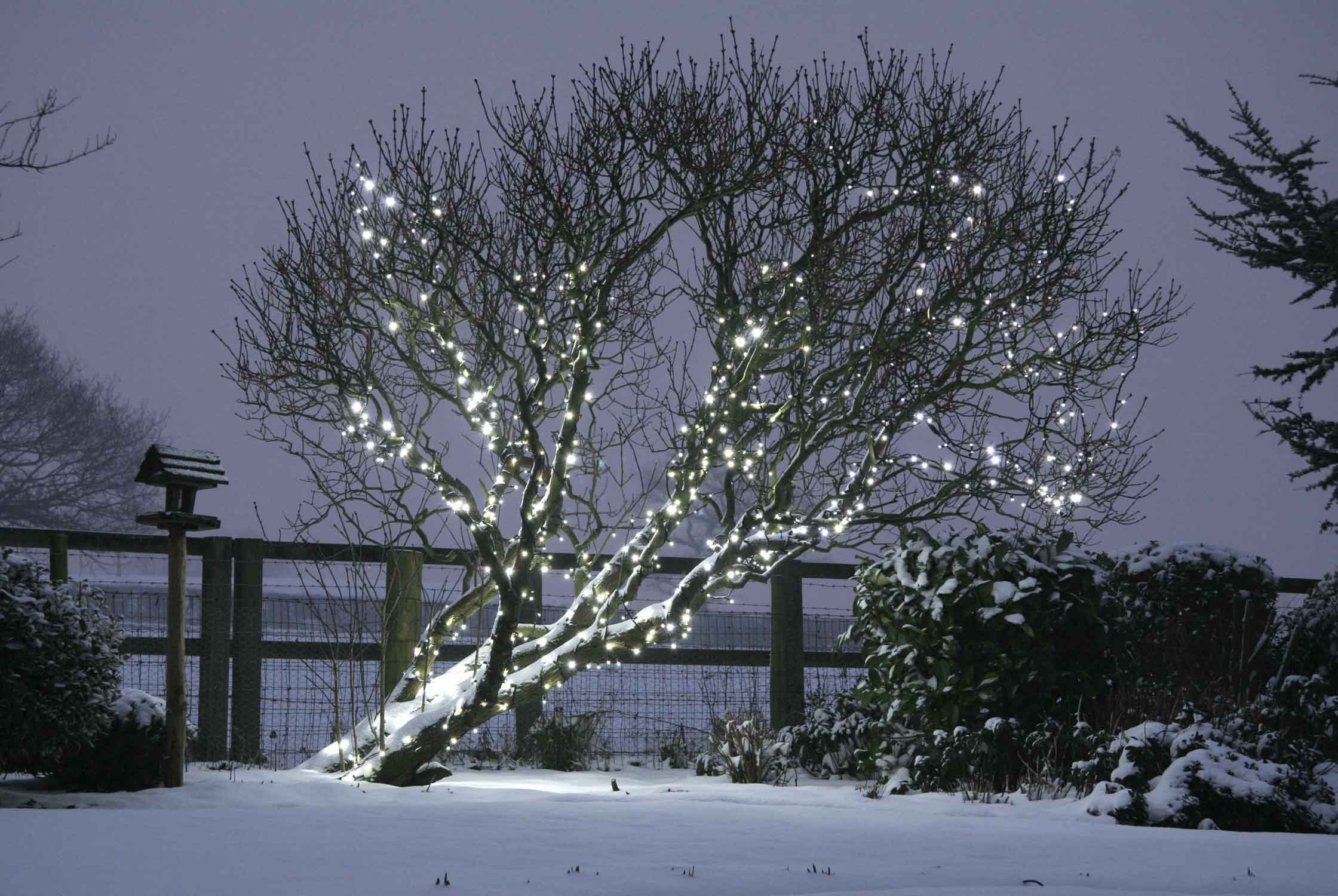 Candy cane wrapped trunk with over 300 bulbs.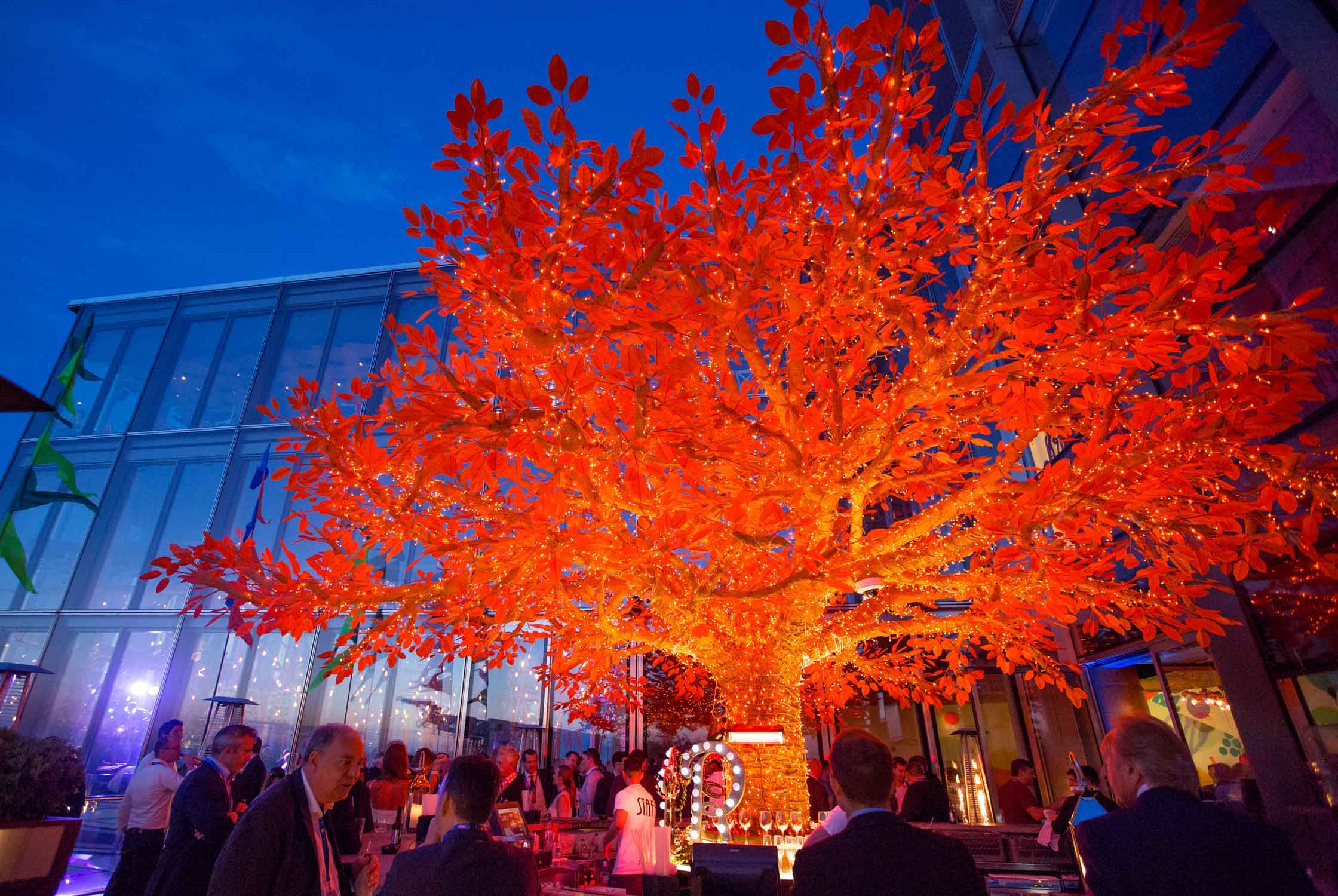 Amber tones, Sushi Samba, London.
Whether your tree is the focal point or a piece of an altogether larger scheme it's the ideal place to introduce a magical glow to your home. Plump for a real fir or a spruce and you'll have enough depth to weave your Christmas tree lights deep into the centre, snaking throughout creating a gorgeous gleam from within. Artificial trees tend to be rather sparse along the branches, so you'll need to hang your lights from the outer edges so they'll stay in place. Don't be afraid to embrace a colourful theme! They can ooze personality if planned thoughtfully. Team whites with an accent colour (as seen below in pink) and your Christmas tree can be festive & fun. We love to see a hint of sparkle, bronze or silver metallics work wonderfully with white walls and subtle lights. Dark cables blend better in your tree, however, a clear cable can be a lovely feature if worked with light coloured decorations. Before you shop, read our guide for how many lights you'll need for your Christmas tree.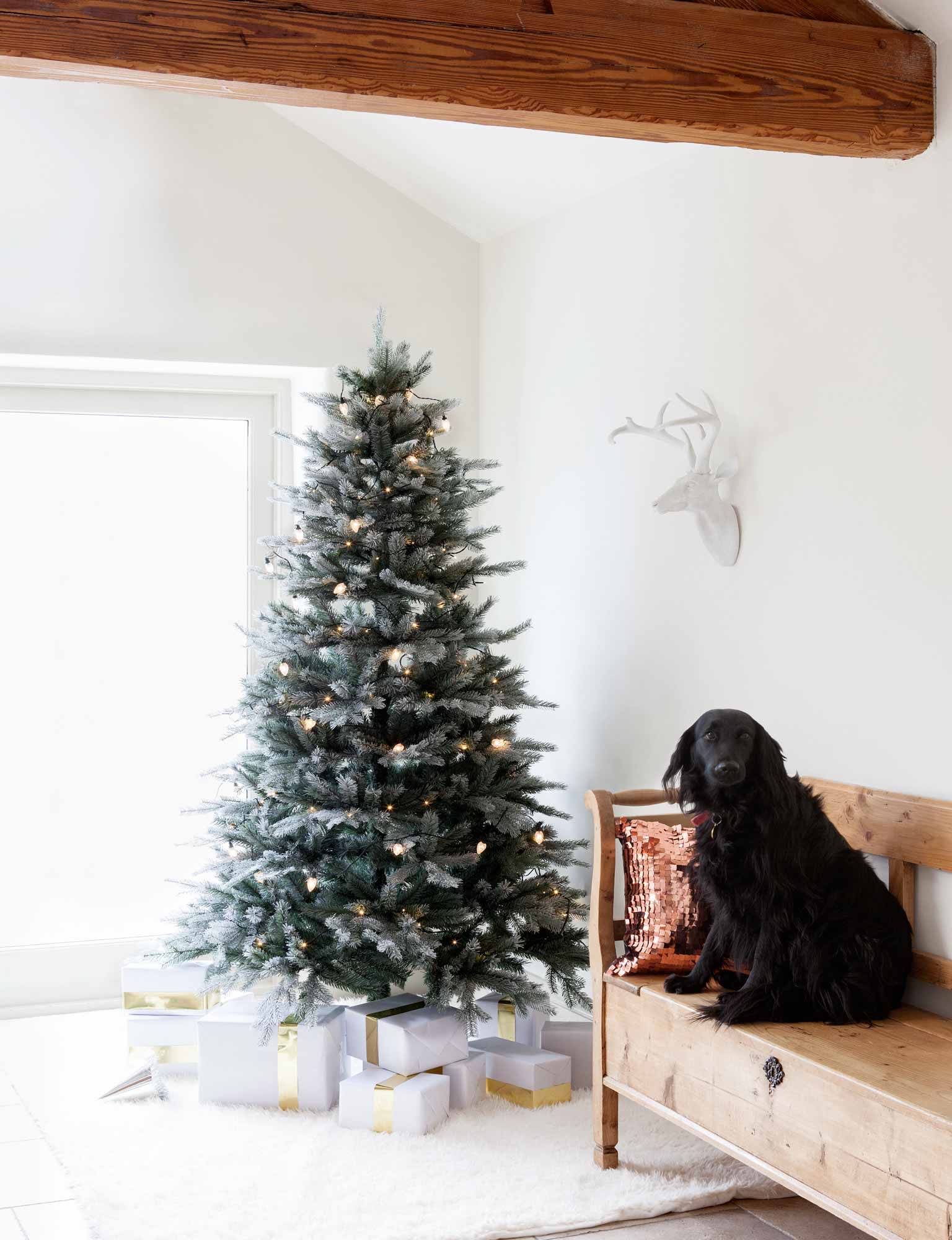 We've used C7 style lights on this tree.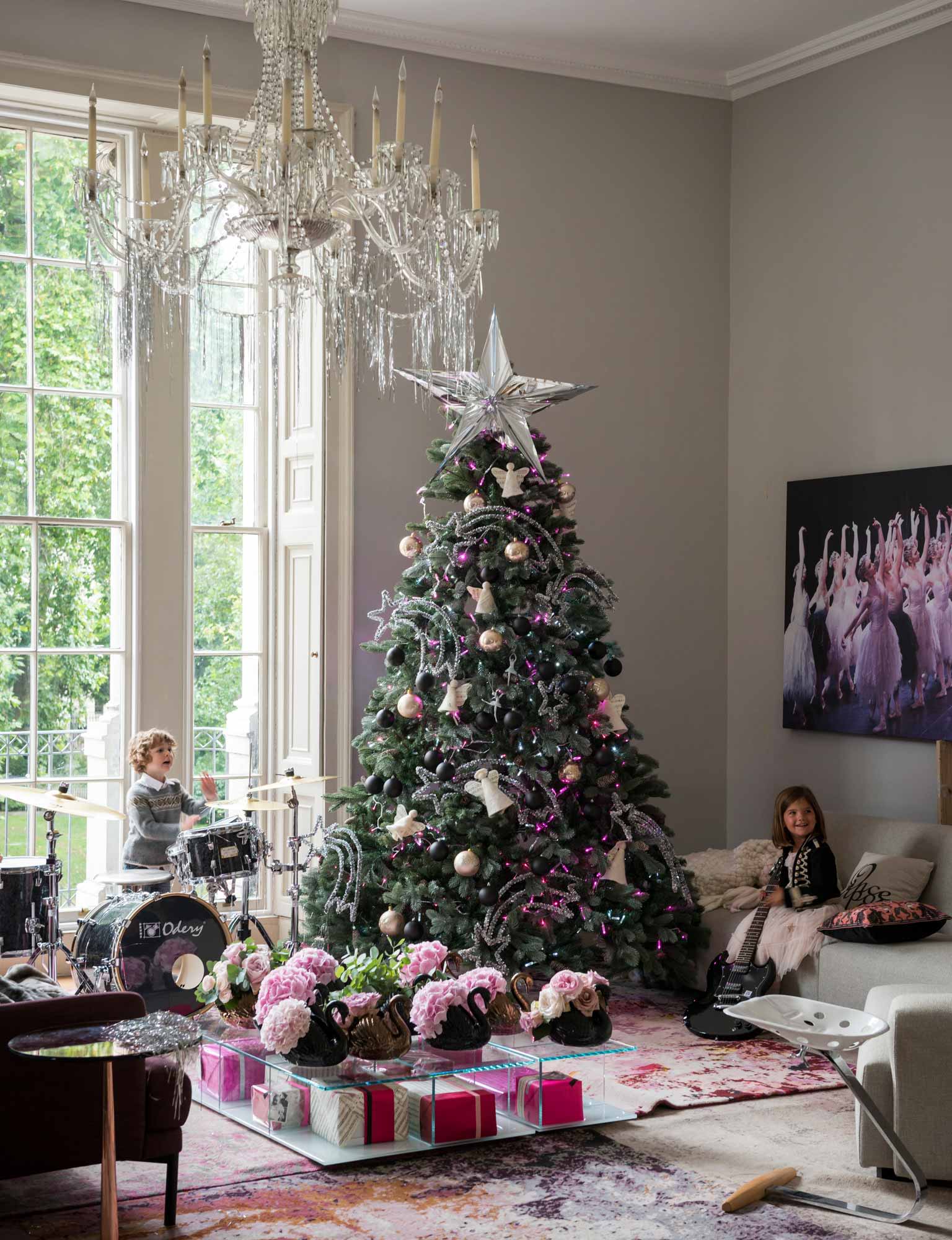 Pretty pink teamed with cool white.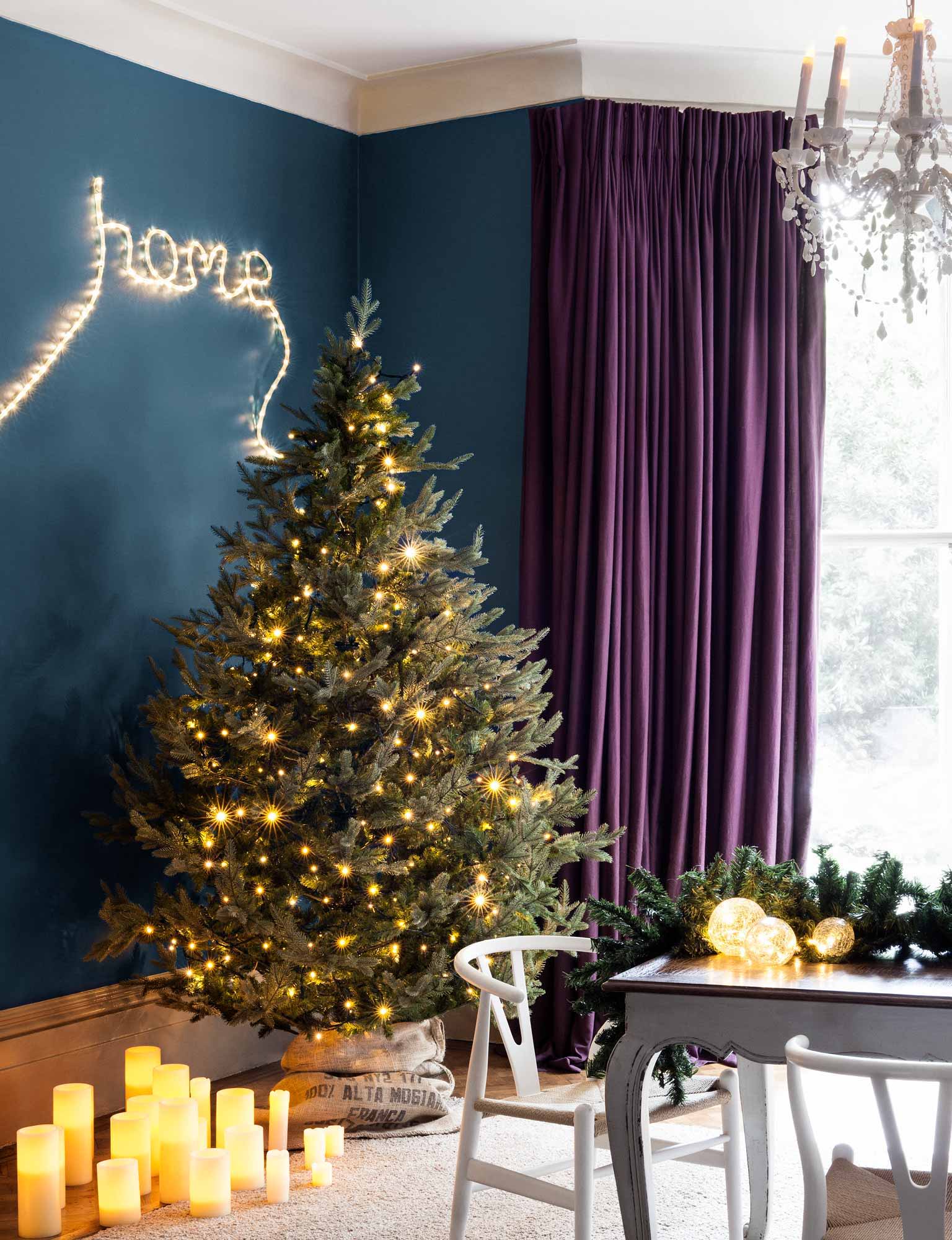 Punchy room colours and classic tree lights.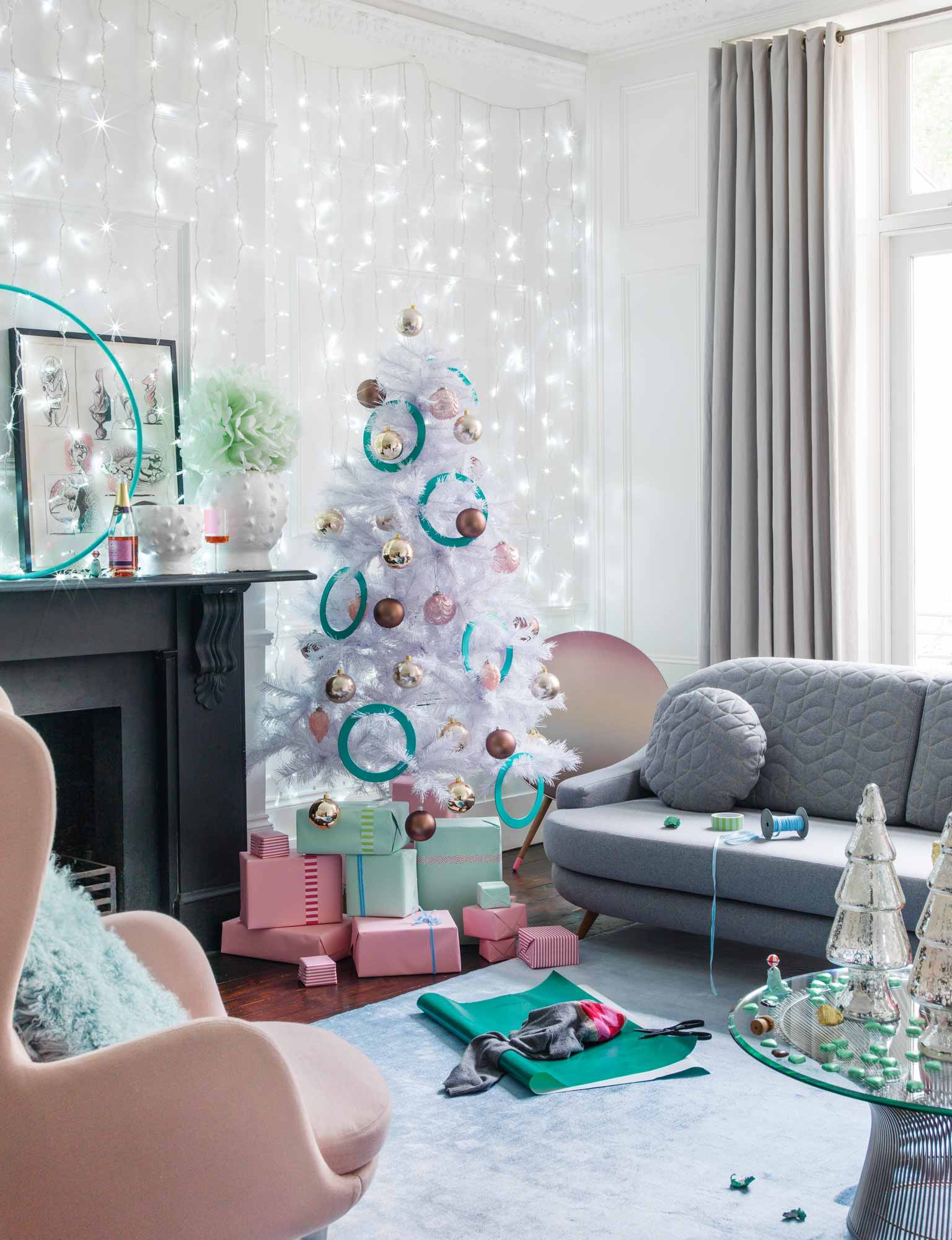 Curtain light offers alternative sparkle.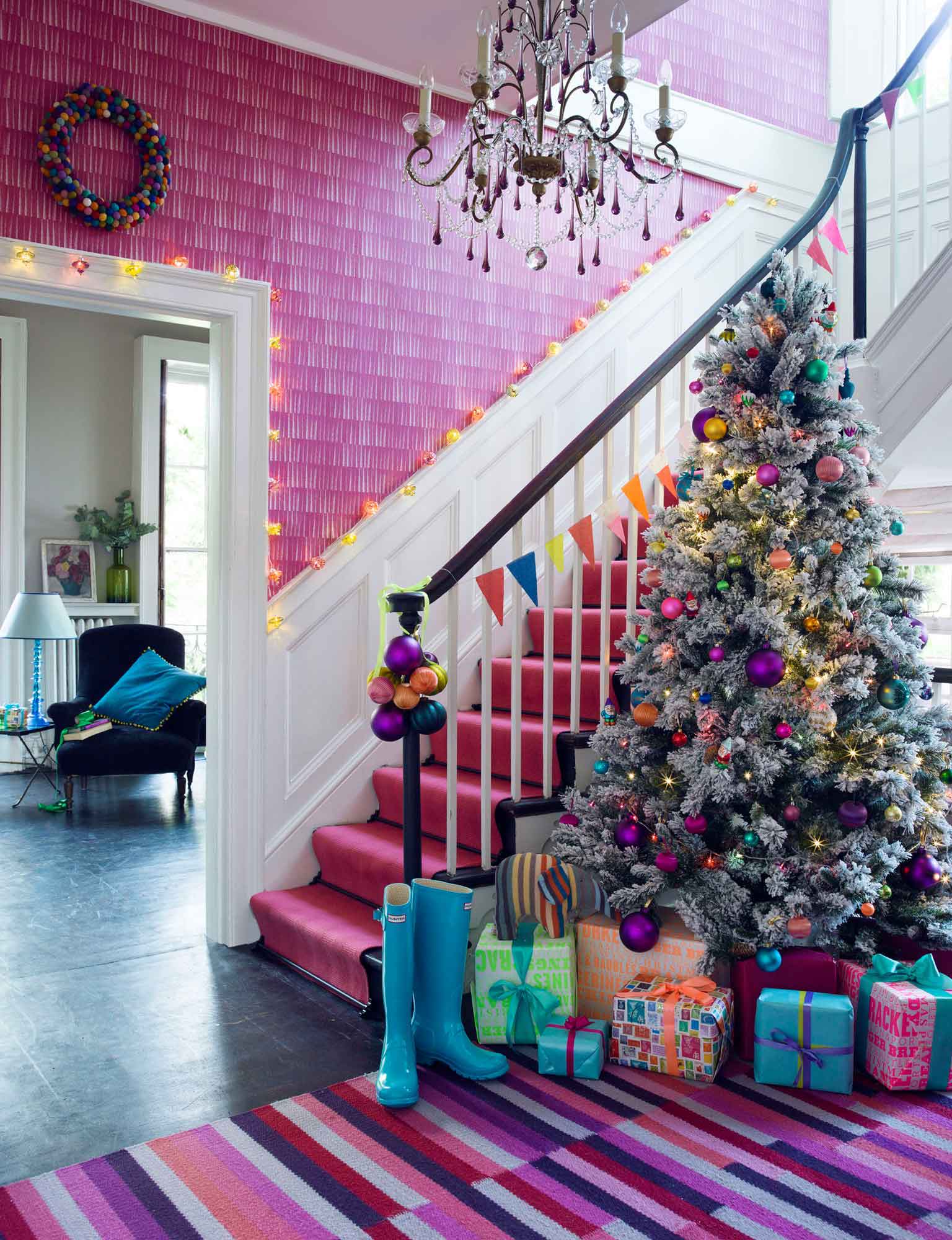 Bold colours and clear cable lights add serious personality.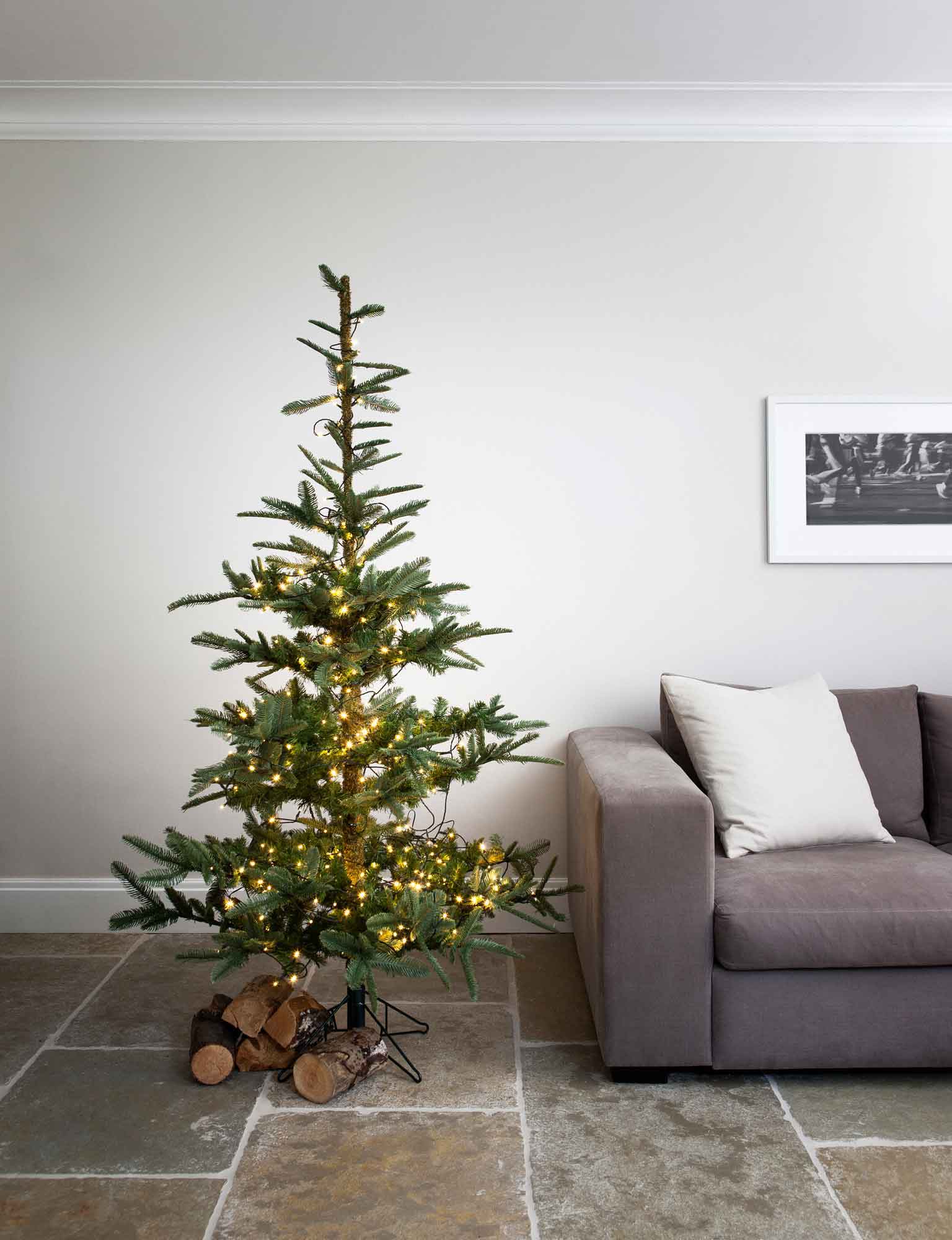 300 bulbs cover this Nobilis fir tree.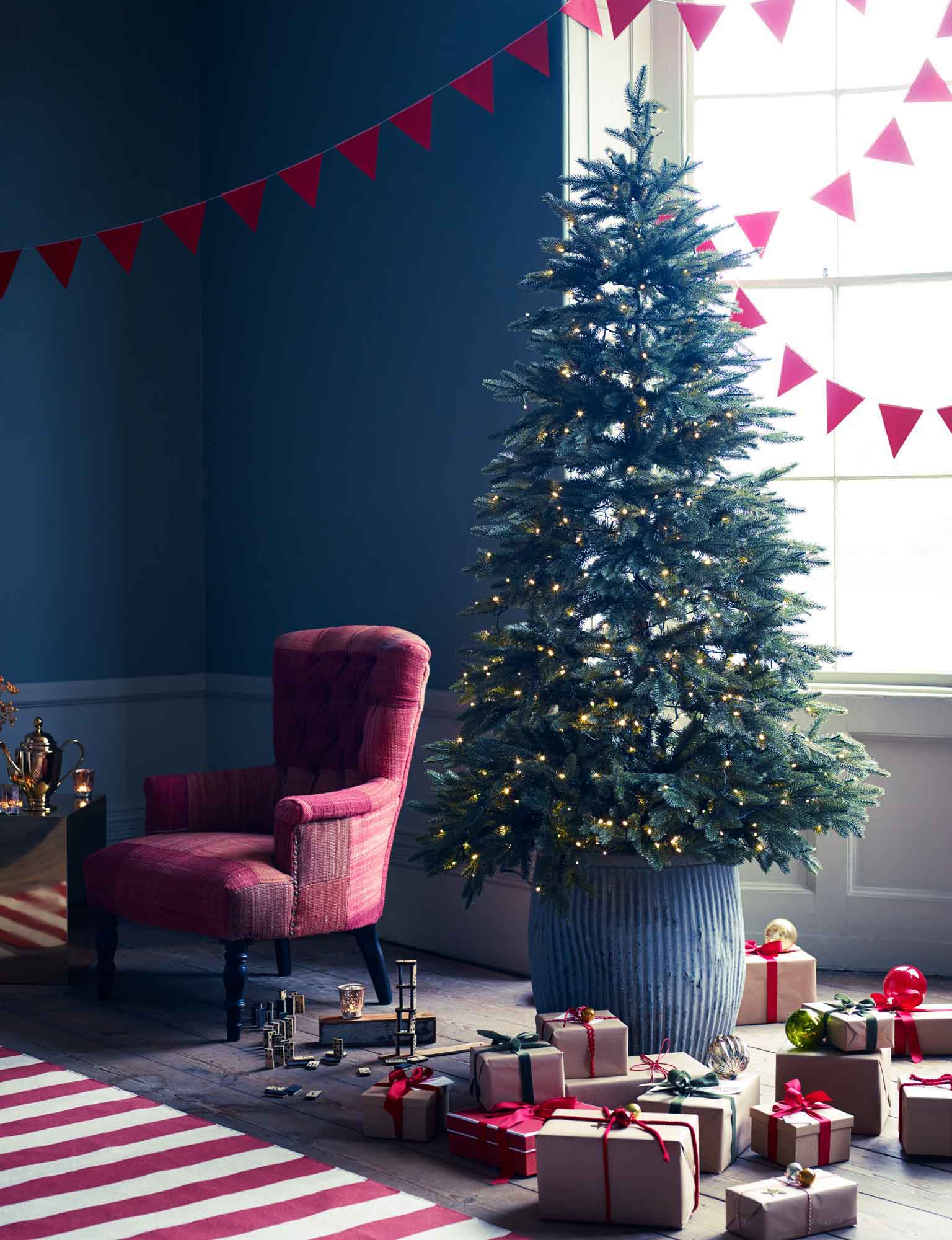 Beautiful coral & washed out blues.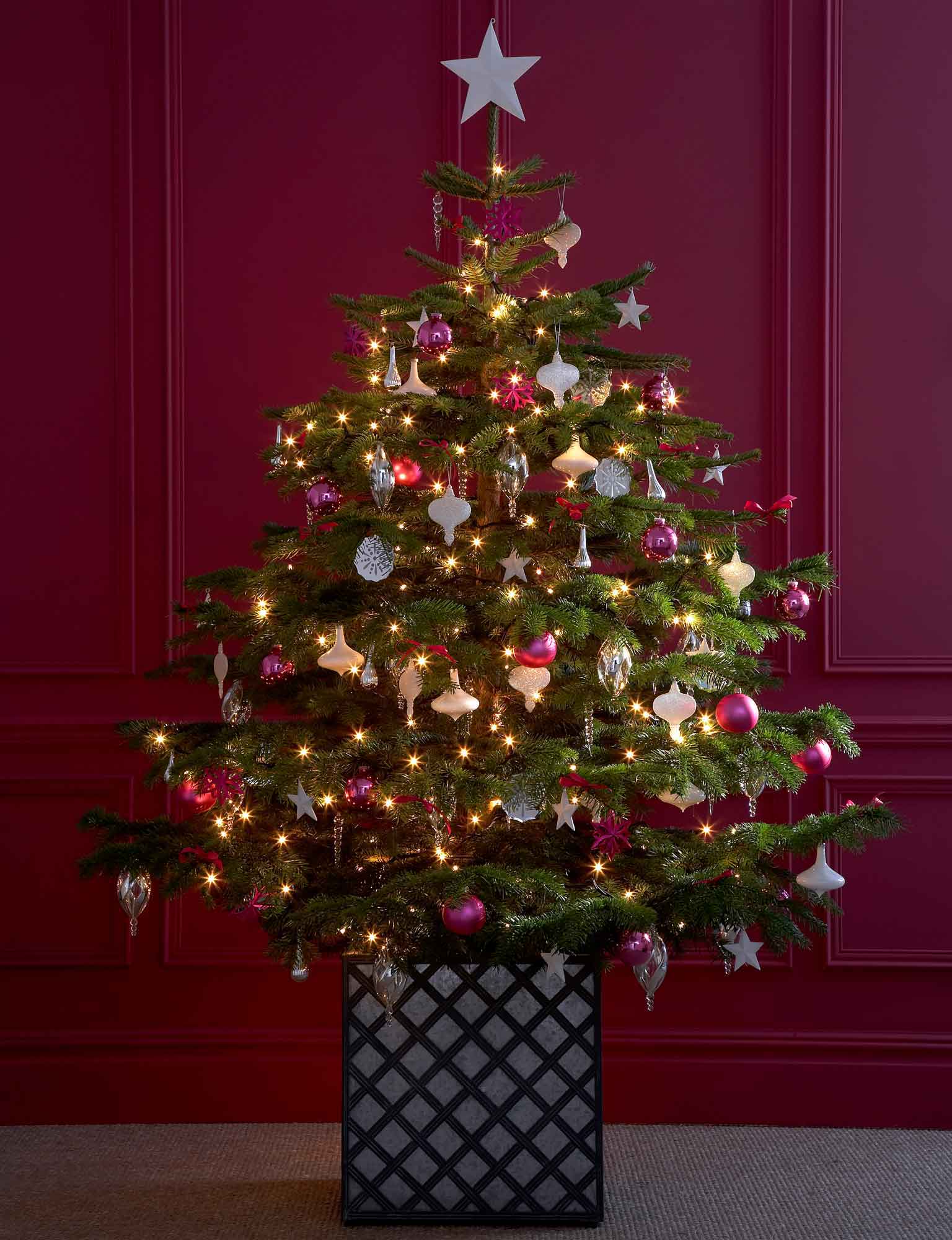 Lights woven deeply into a real tree.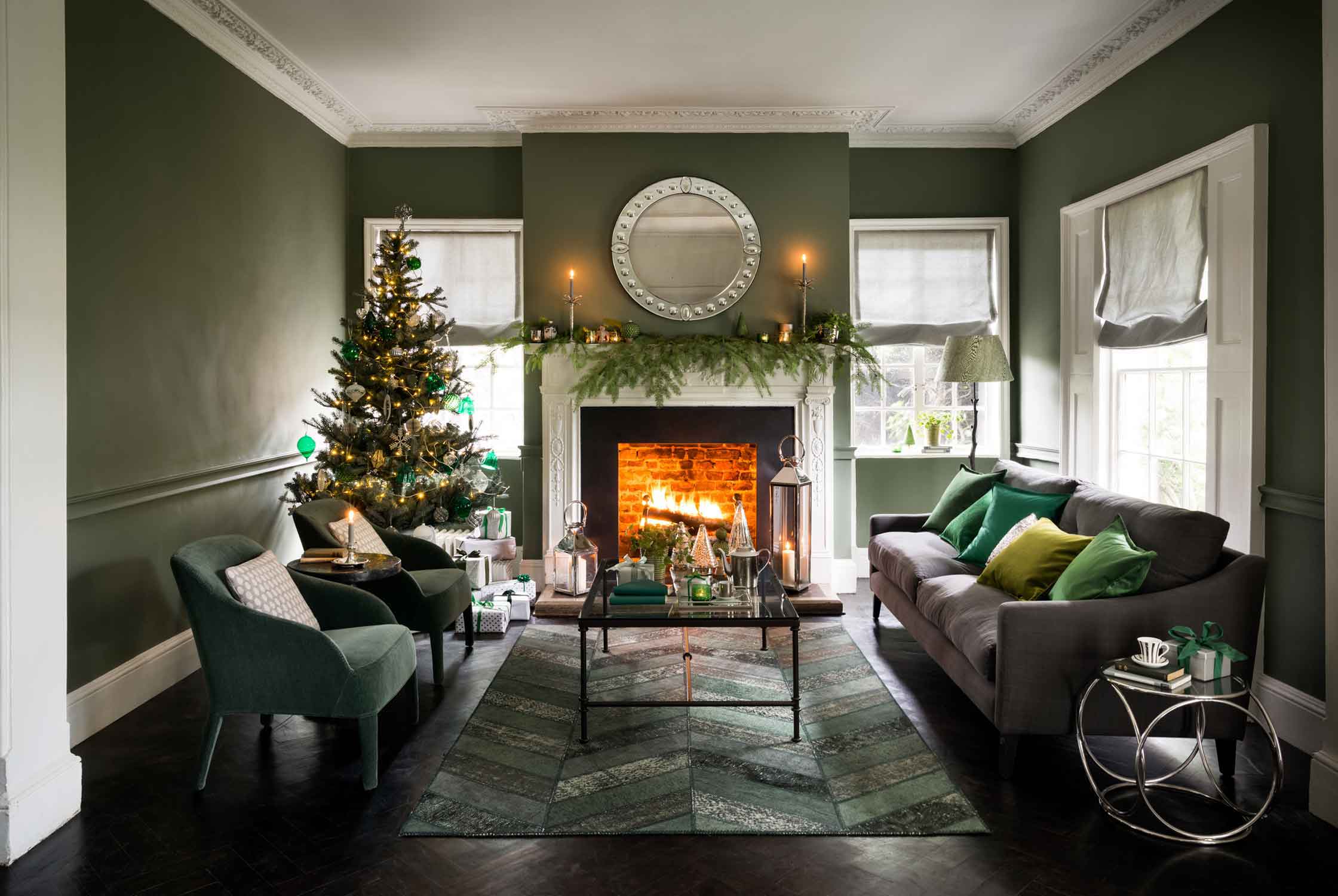 Clear cable lights to add contrast to your tree.
From wall hung branches, fairy light tree silhouettes to Christmas twig trees there's plenty of options for those who want something a little less conventional, plus it saves on space!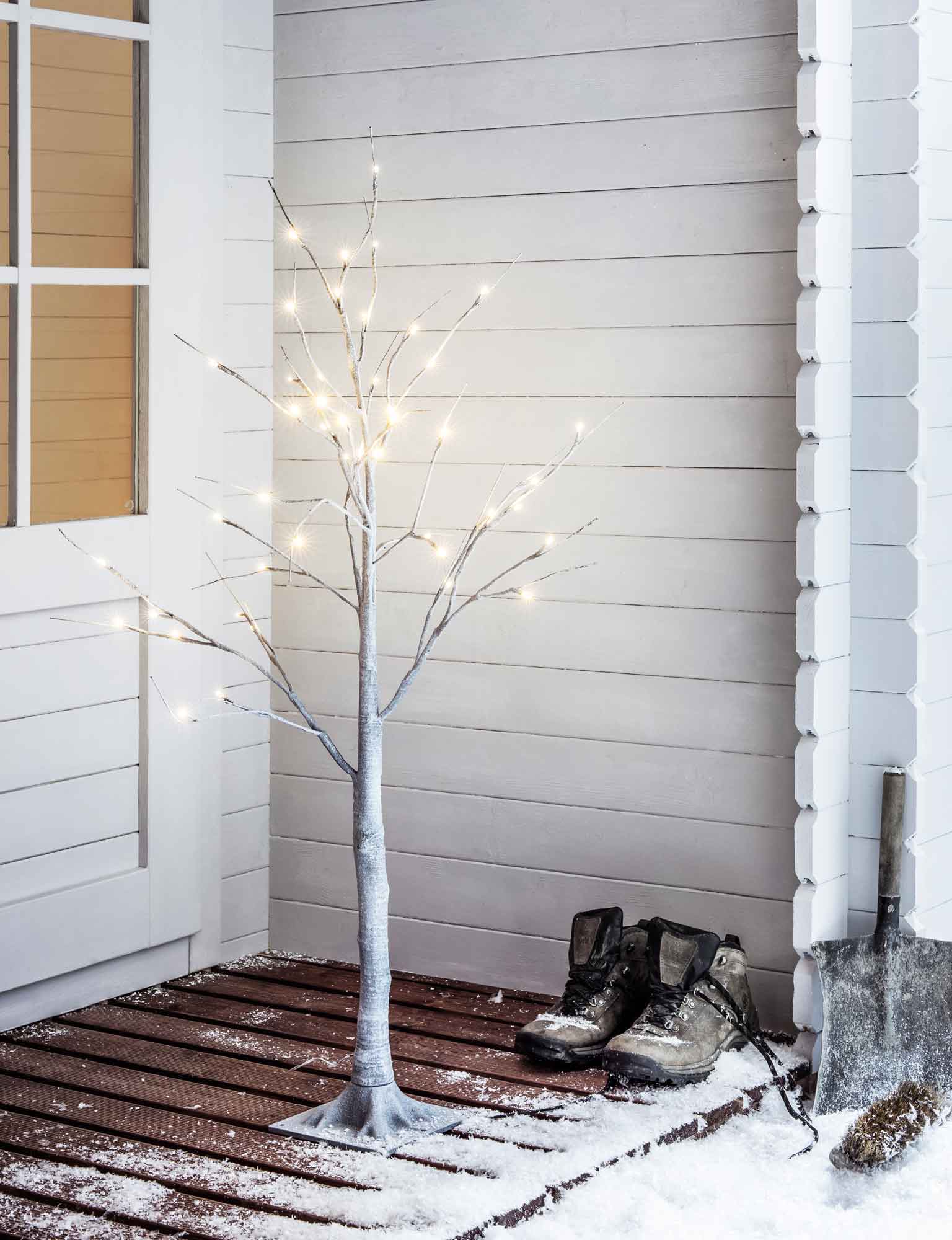 Easy peasy pre-lit twig trees.
Nifty space-saving birch tree hanger.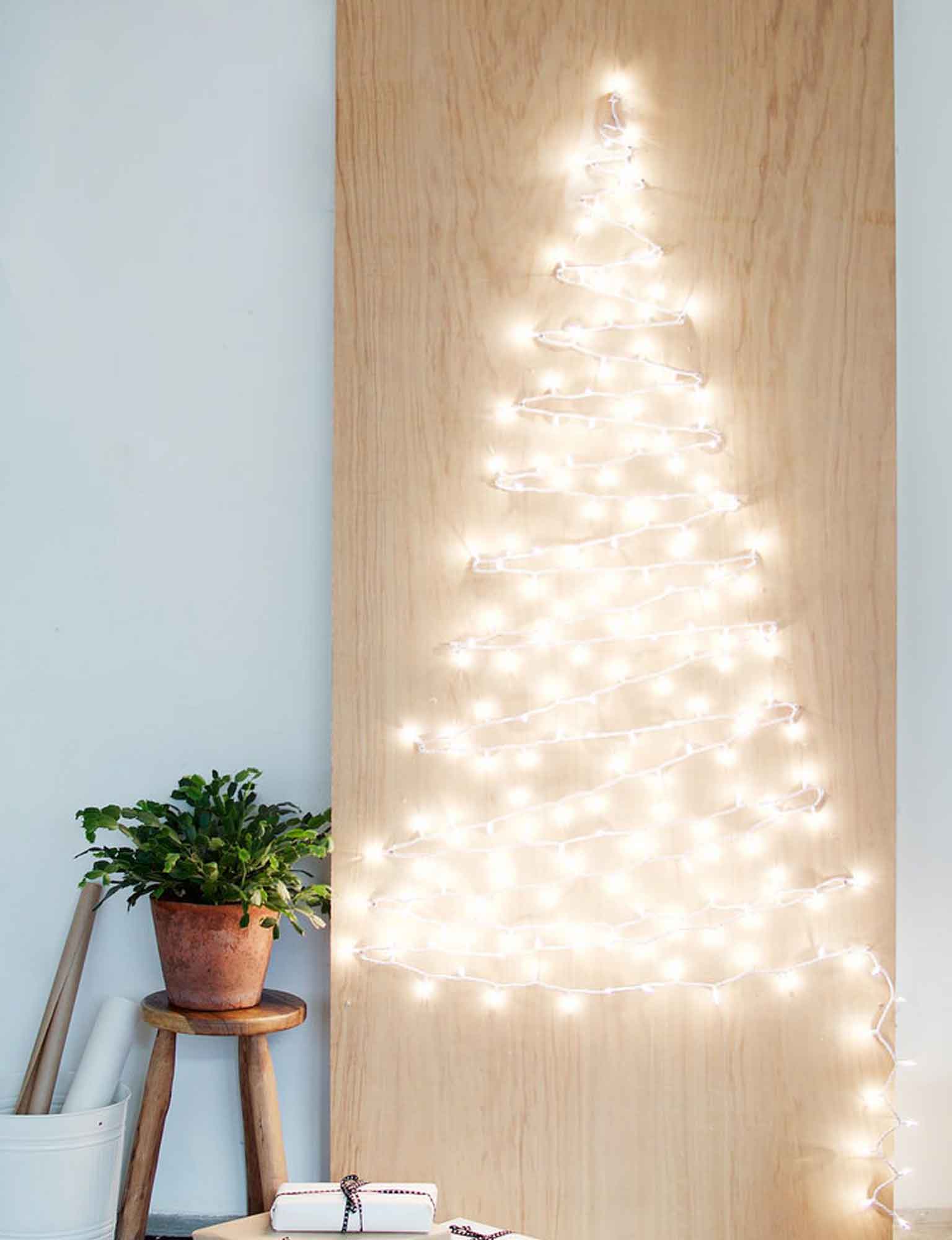 Zigzag your fairy lights.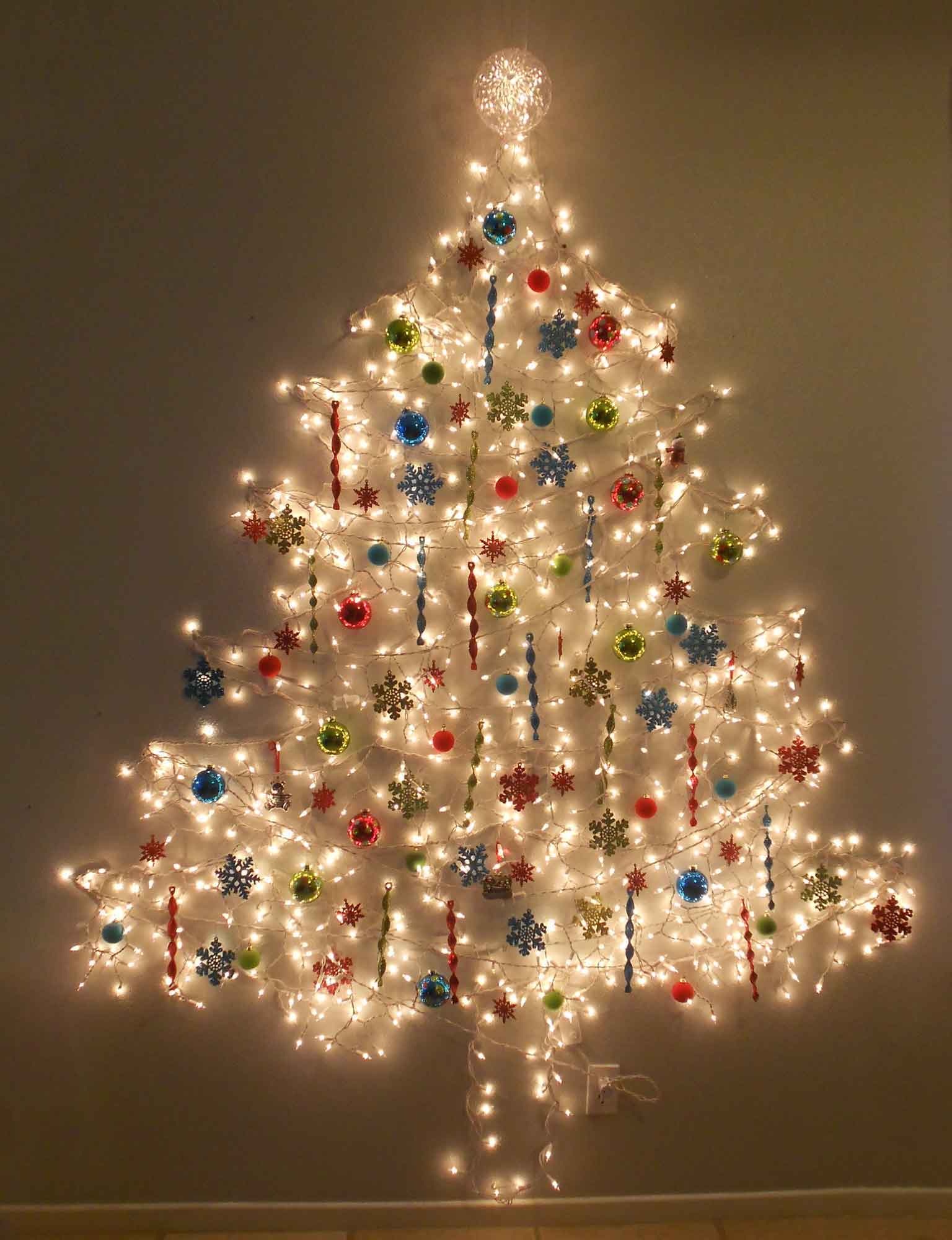 You can still use your tree decs too.