Whether you've a traditional timber sash or contemporary feel, your windows need lighting up!
We've got some magical Christmas window light ideas that'll make them the talk of the street.
Make your outlook gleam this season with some truly de-lightful Christmas window decorations. It doesn't matter what style you have, it's the perfect platform to create a charming seasonal window. Wave goodbye to boxy window sills, the first step achieving the look is to soften that sill. Plump for a densely packed Christmas garland and it will be your backdrop. The best Christmas windows are built with layers in mind. Think 'lakes, trees & mountains' every time you add a decoration and it'll keep your display looking fabulous. Add some depth to your garland by weaving some Christmas fairy lights into the foliage. Keep these simple as the rest of your decorations will take centre stage.
From whites to natural timber, your window can be your own vision.
Think of your window like a canvas. Play with the scale of your Christmas window lights & decorations by using free standing objects on your sill combined with hanging snowflakes to frame it perfectly. Place a candle bridge or star silhouette as the key focal item. Utilising textures and layers is a doddle when choosing festive favourites such as bell jars & illuminated silhouettes. Group your jars or domes together (differing sizes preferred) and contrast with natural materials such as rustic timber and hessian.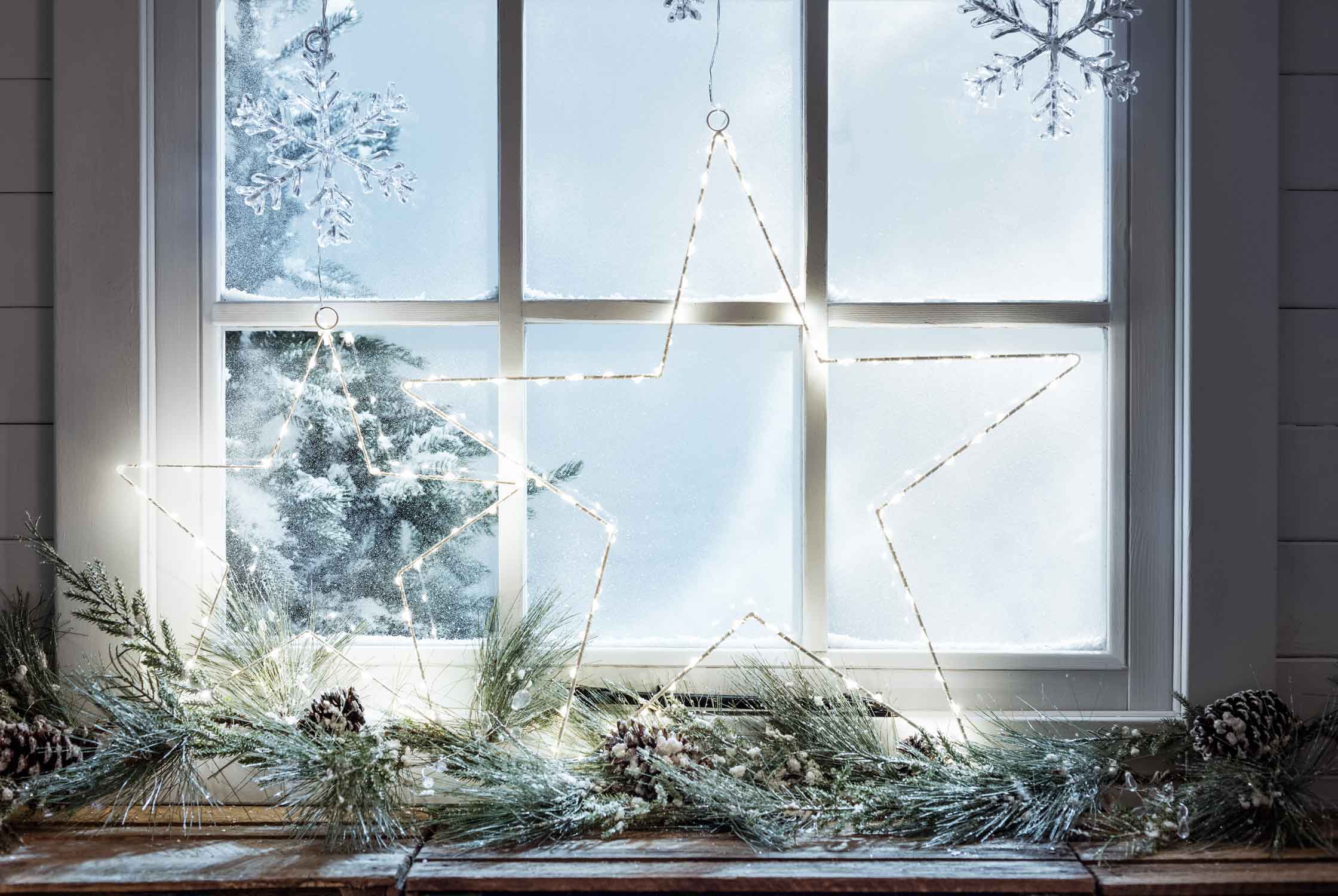 Having a focal window light is key.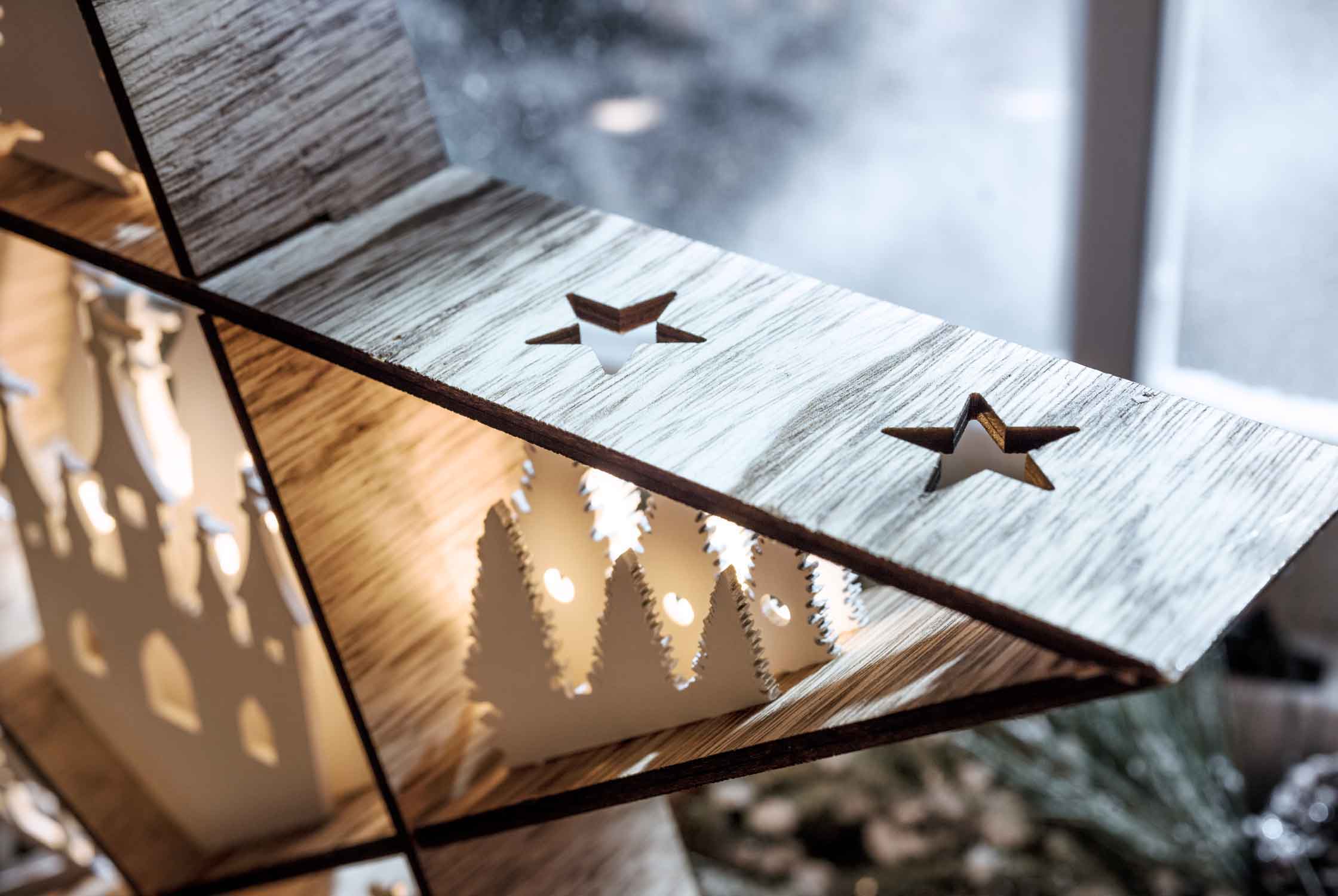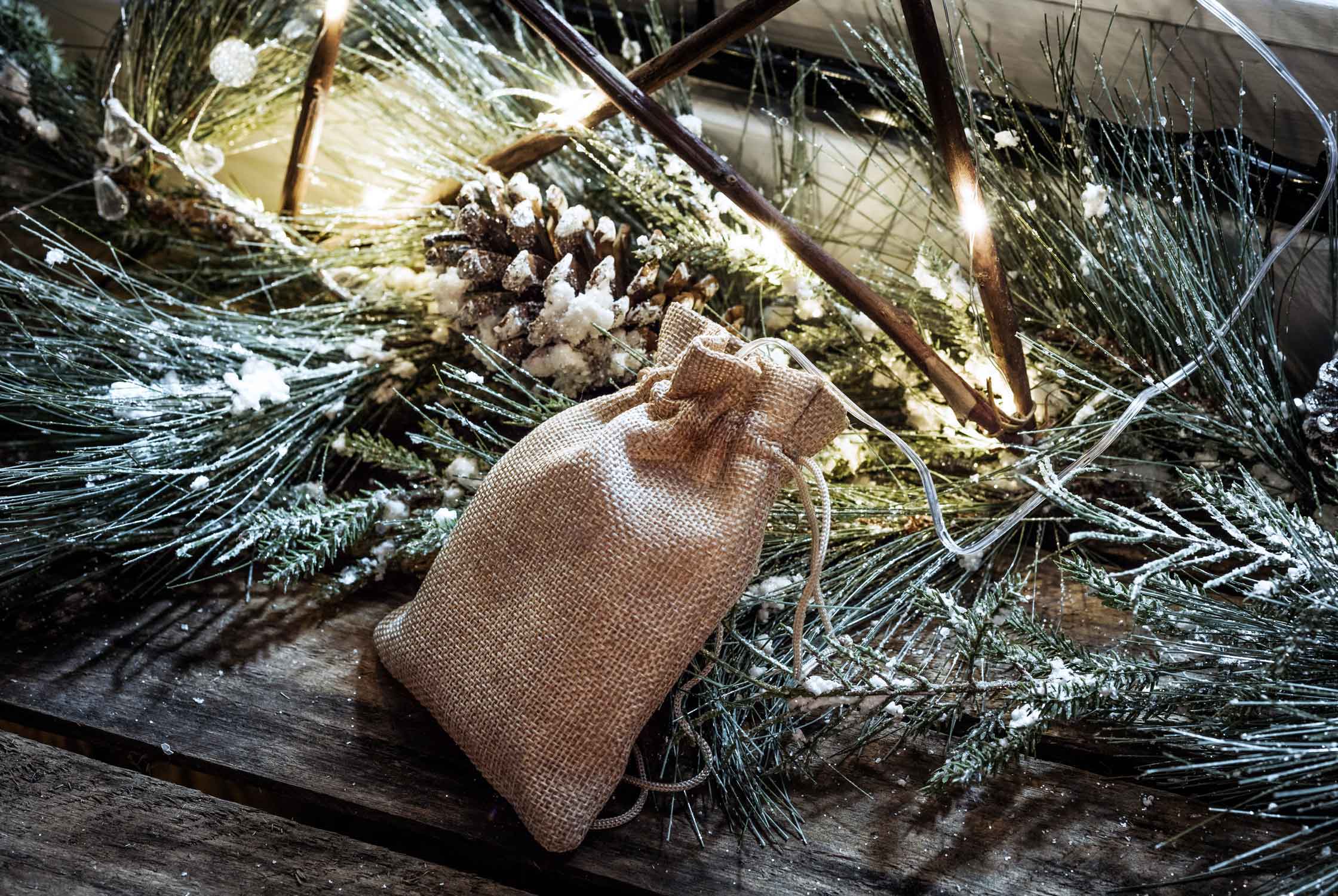 Finishing touches like this jute battery case bag are a lovely addition.
Like any perfectionist, ensuring others can appreciate your festive window dressing is important. Hop outside and take a peek at how your window is looking. Some arrangement may need a tweak however it should be looking fabulous. If your window is to be more for welcoming friends and family this season, then you can also strip back to a garland teamed with a cluster of Christmas candles.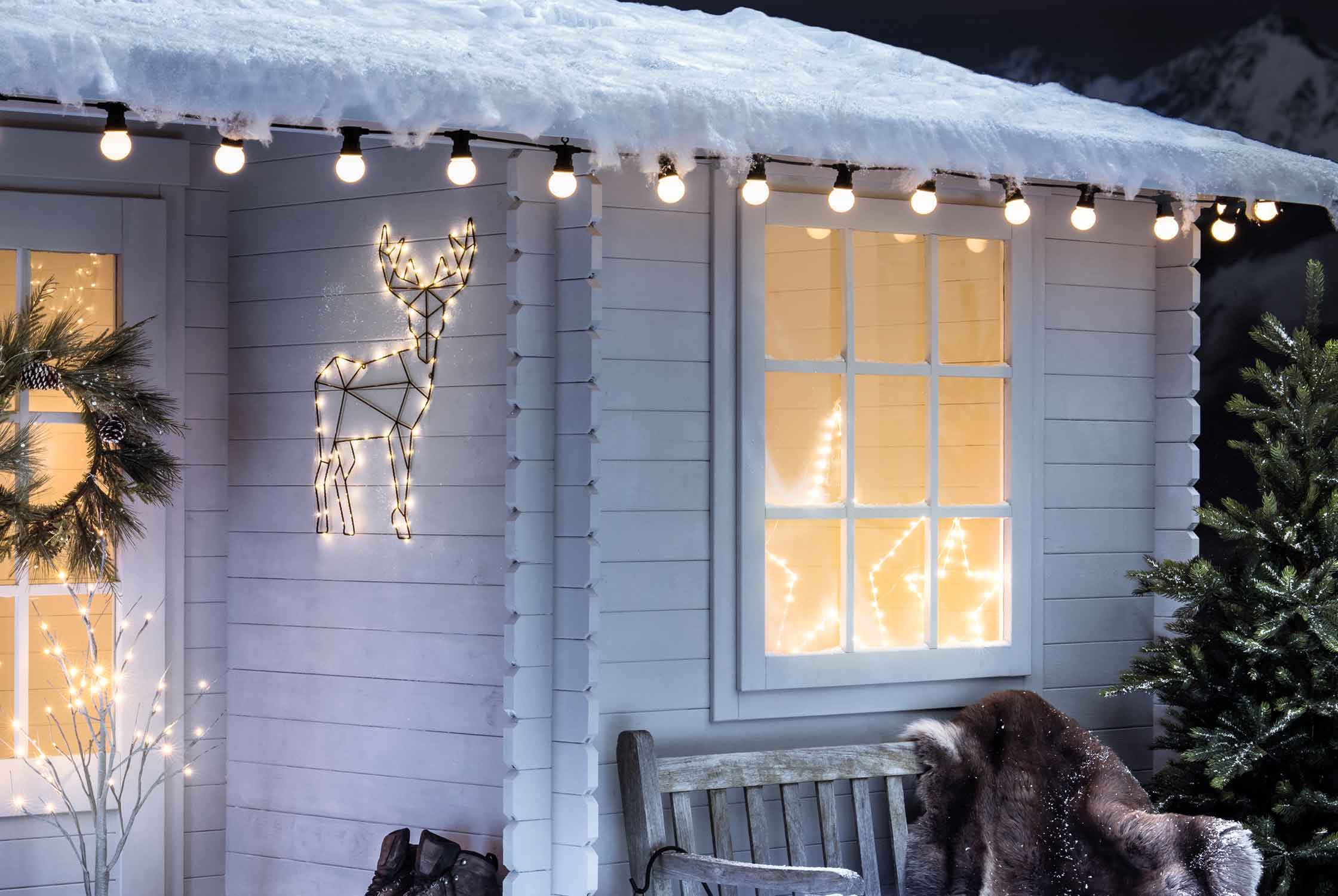 Misty windows work wonderfully with large silhouettes.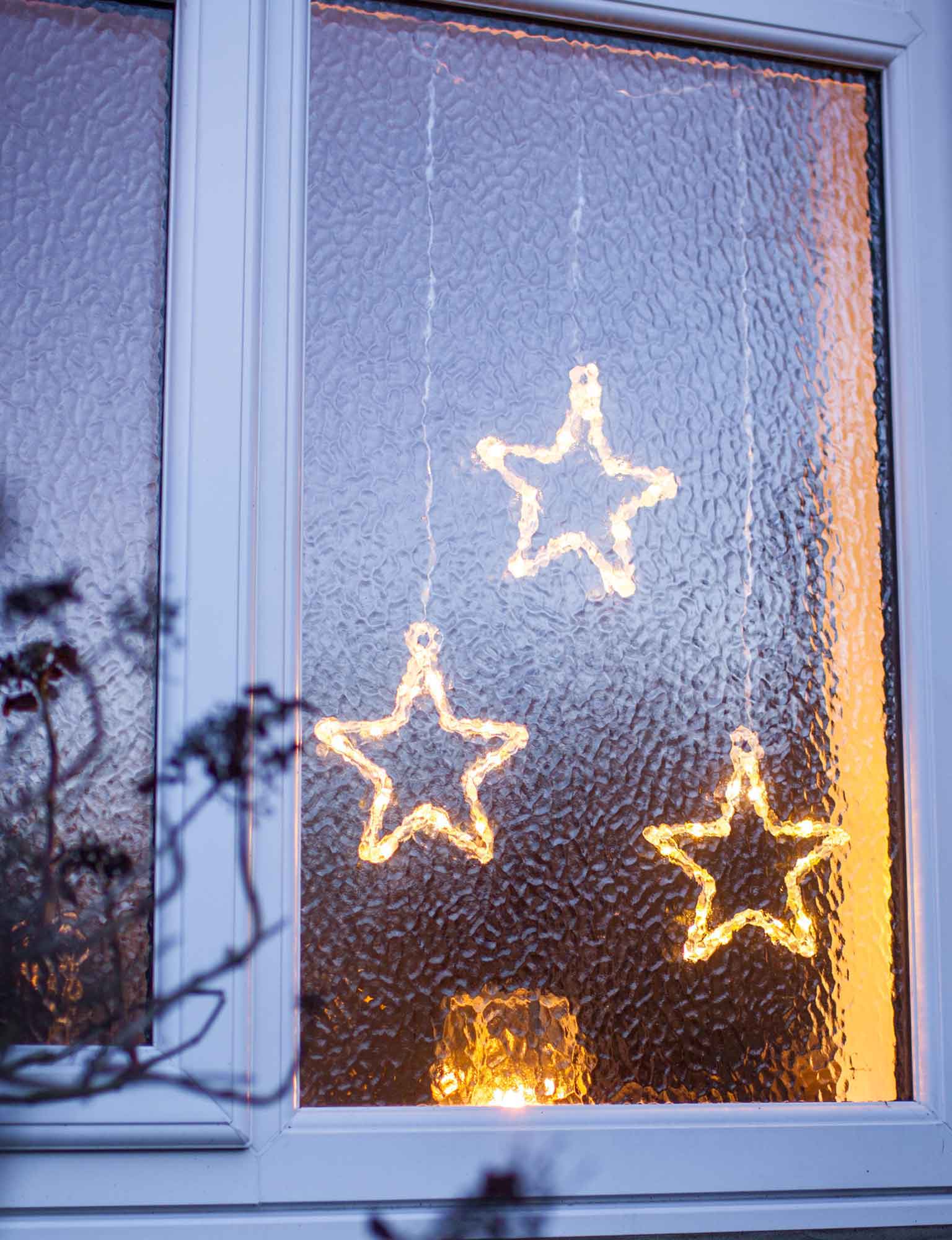 Clusters of lights add variety.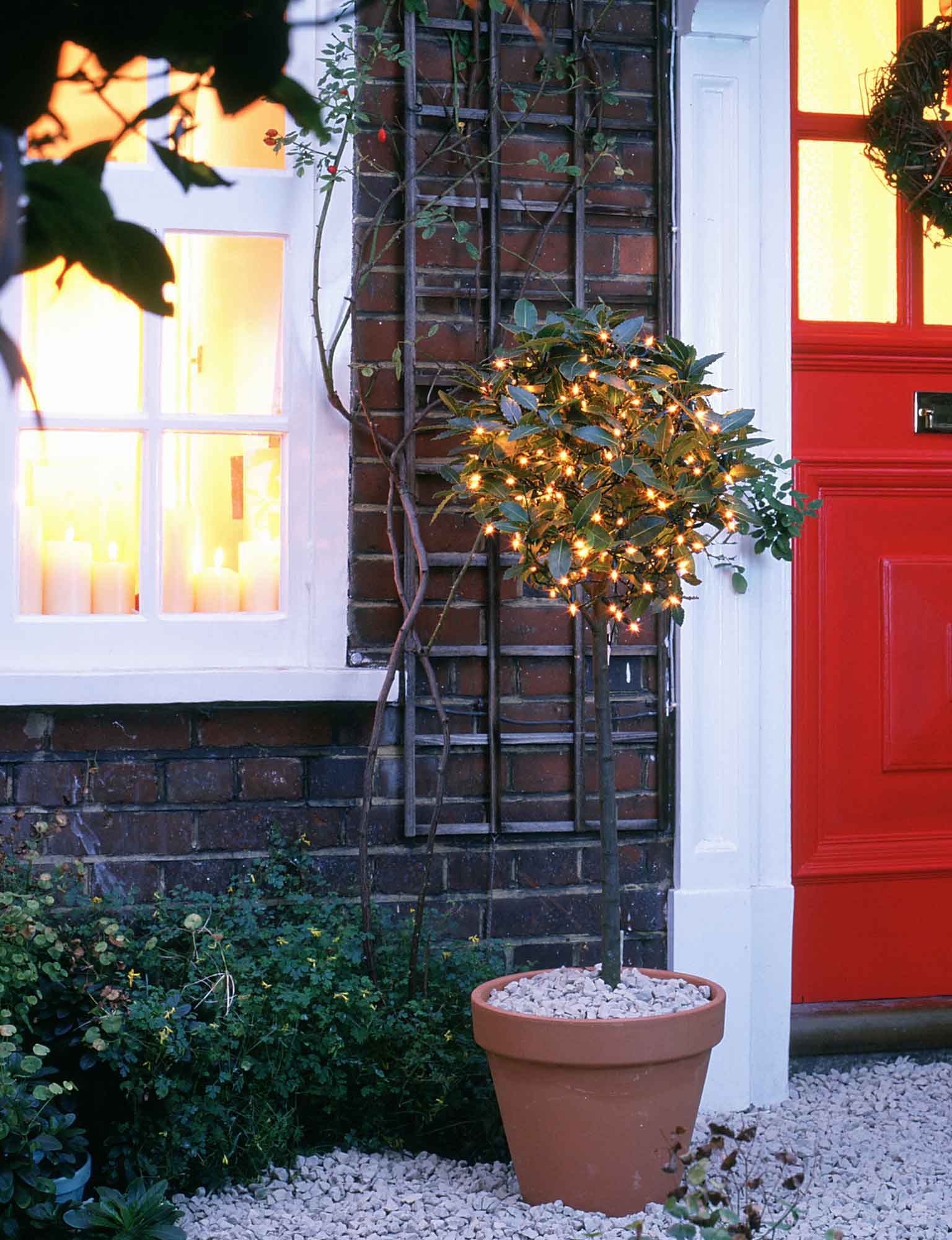 Fill your windowsill with candles.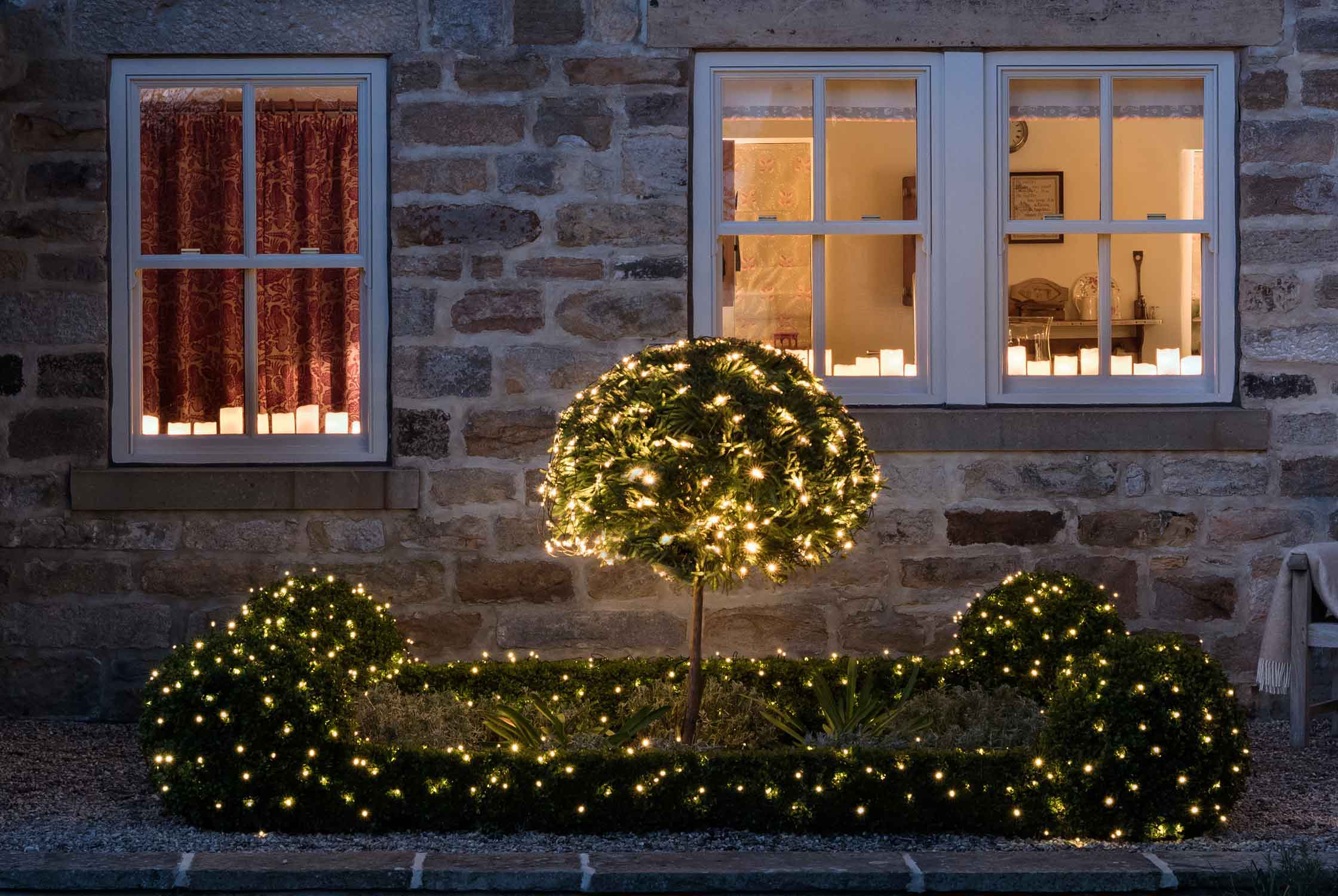 Windows lined with candles give an inviting glow.