Start off the year in style by personalising your home with Indoor Lights. They'll introduce the needed warm and cosy feeling during these colder winter months. If your home is looking a little bare after removing all the Christmas decor, here's a few tips to replenish those now empty spaces.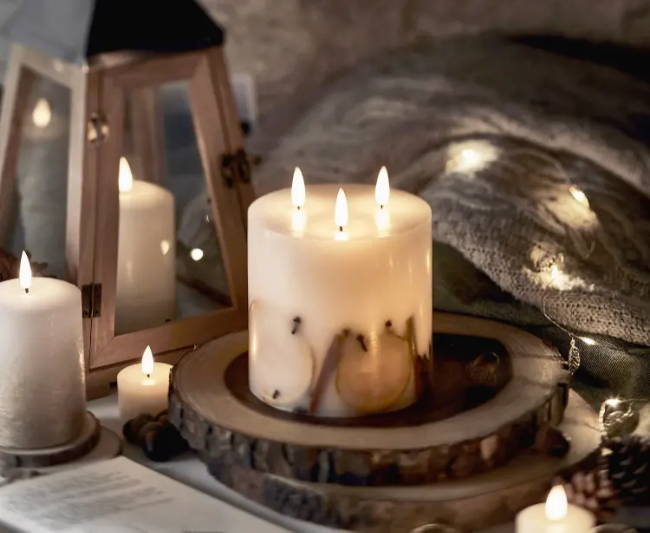 Revamp your home for January and produce a snug welcome by featuring cosy warm white LED Indoor Lights to brighten up your spaces - such as the living room, kitchen and bedrooms. Adorning these different areas with the soft relaxing glow from a few LED Candles, well placed lanterns and decorative fairy lights will reintroduce a cosy heartwarming feeling into your home this winter.
The added bonus from opting to use LED lights is that they are super safe since they stay cool to the touch. Opt for lights with a helpful timer setting to keep your evenings fuss free! Enabling your lights to automatically turn on at your preferred time each evening. Doubling up as a helpful security feature, if you've got a holiday booked for some winter sun they will keep your house looking occupied whilst your away!
The style and versatility of LED candles can work wonders in your home. The inviting flicker of candle light is guaranteed to look good in any room. Even the bathroom can do with a little touch of warmth to help make hopping into the bath a bit more appealing during cold winter evenings. Simply place a few varied sized battery candles around the tub edge or along your windowsill for a similar light up effect.
Your living room and bedroom are the heart of the house, so give them some extra attention. A perfect pairing for your LED candles or a bundle of micro lights are Indoor Lanterns. Lanterns will command the space and depending on their size, they can be a great table or floor decoration. Our favourite placement is having a pair of large lanterns by a fireplace or mantle as a main feature. When placed at either side, it doesn't matter if the fire is lit or not, the additional glimmer of light will make the room feel extra toasty.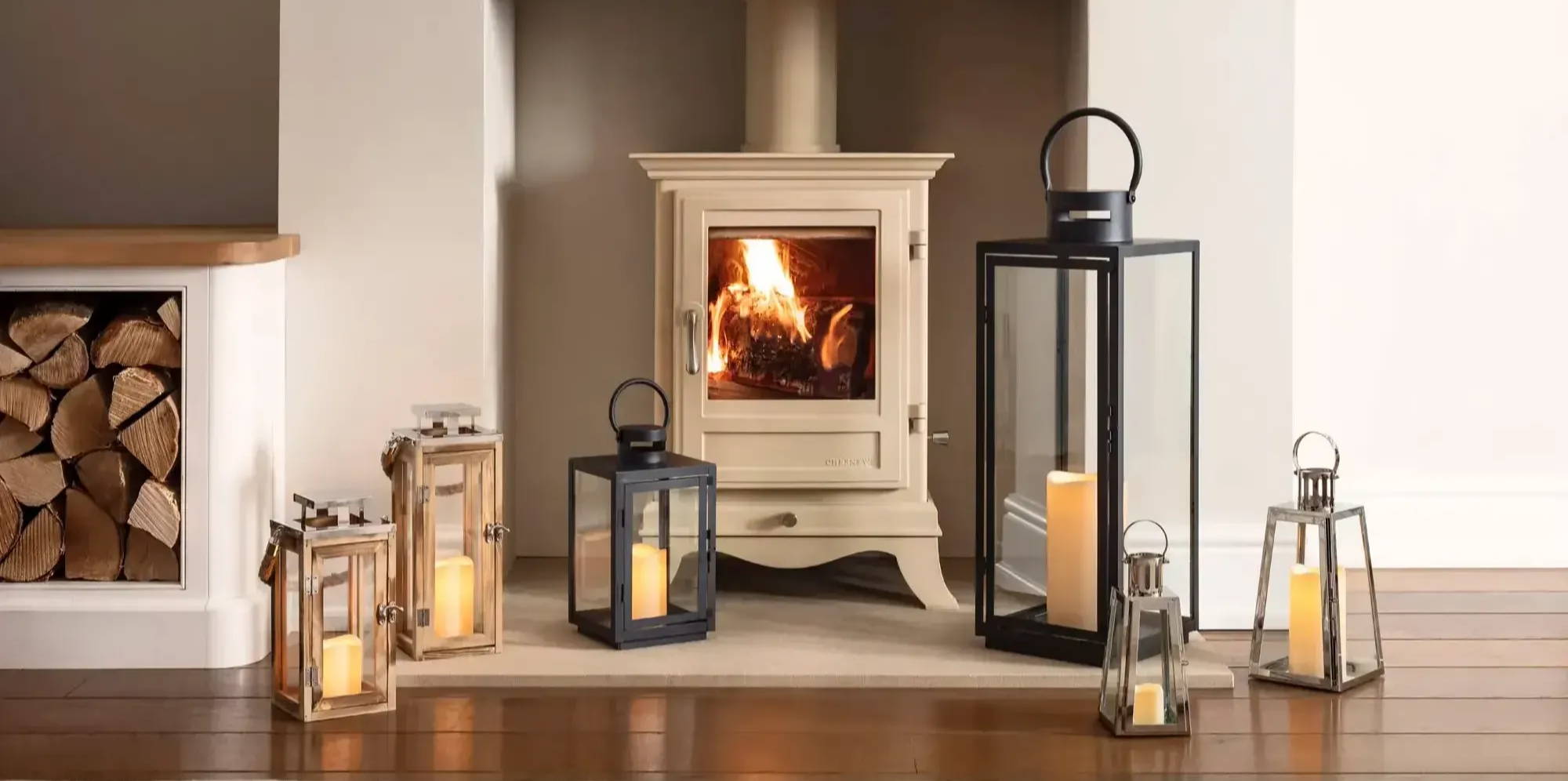 Bedroom fairy lights are the easiest accessory to display as they are quick to put up, can be placed almost anywhere for an instantly personalised feel. You can use fairy lights to adorn hung artwork, prints and photo frames as there lightweight design means they can be kept in place with a dot of bluetack. Their thin wire cable makes them super easy to wrap around bed frames, weave between shelf ornaments and even plants. To create a warm comforting glow to everyday objects.
Other ways to light up your rooms during dark winter days is to pick out some rich coloured cushions or to introduce a couple of tactile textures, faux fur throws and giant woolly knits are always a top winter home accessory. Matching your new cosy lighting perfectly. It's also nice to add a few natural elements such as plants, pinecones, exposed wood details - this will create a lovely rustic vibe to your interior spaces and keep them looking fresh.