Create that perfect backdrop for spring/summer events and parties, or make the ultimate feature to include as part of your indoor living space. This elegant lighting display will be sure to set the scene for your guests, or help fill those blank walls that you want to brighten up in the house!
It's easy to customise your lighting with a few simple hacks. As it's spring, we feel it's most appropriate to make the most of what this season offers. By using flowers and foliage as a decorative feature, your styling will have a fresh look and will look super cute in whatever setting you choose. You can mix and match your floral choices and make it your own by choosing to add other bits to your display. Pegs are a great way to do this, by opting to clip extra things to your string lighting to make it look even more special. Give it a personal touch by adding a few pictures or perhaps some art/crafts to maximise the space available.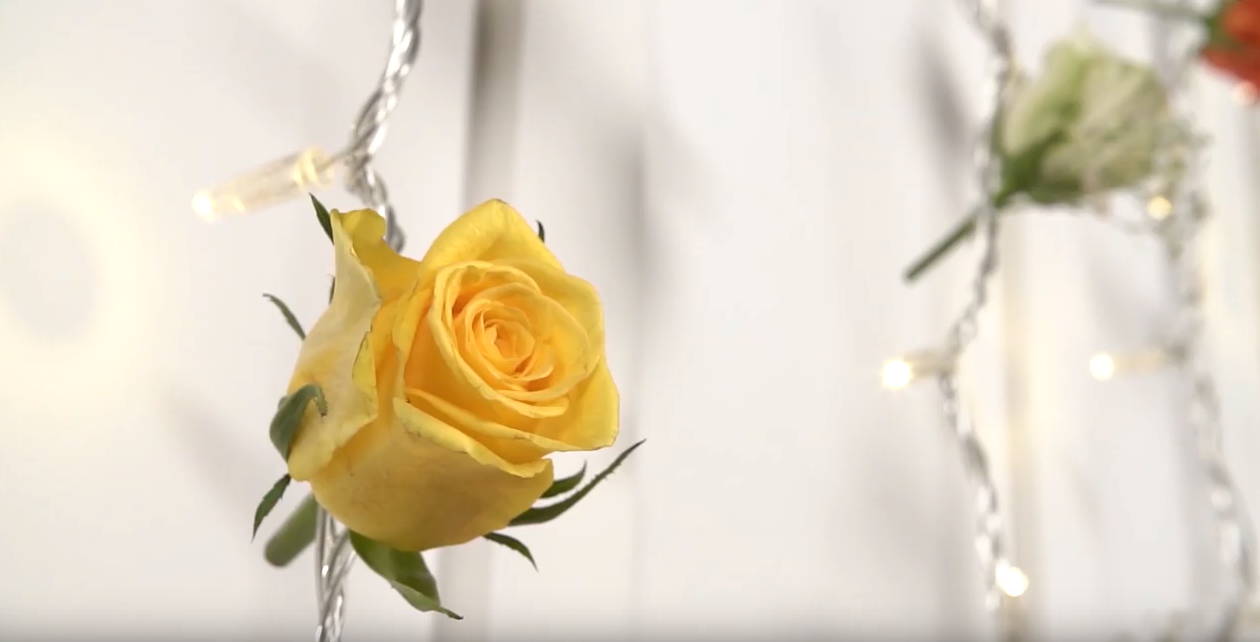 Hang your curtain lights securely in the room/setting of your choice.
Attach each flower by inserting it through the centre of each of the curtain light wires.
Secure each flower in place with a small twist tie.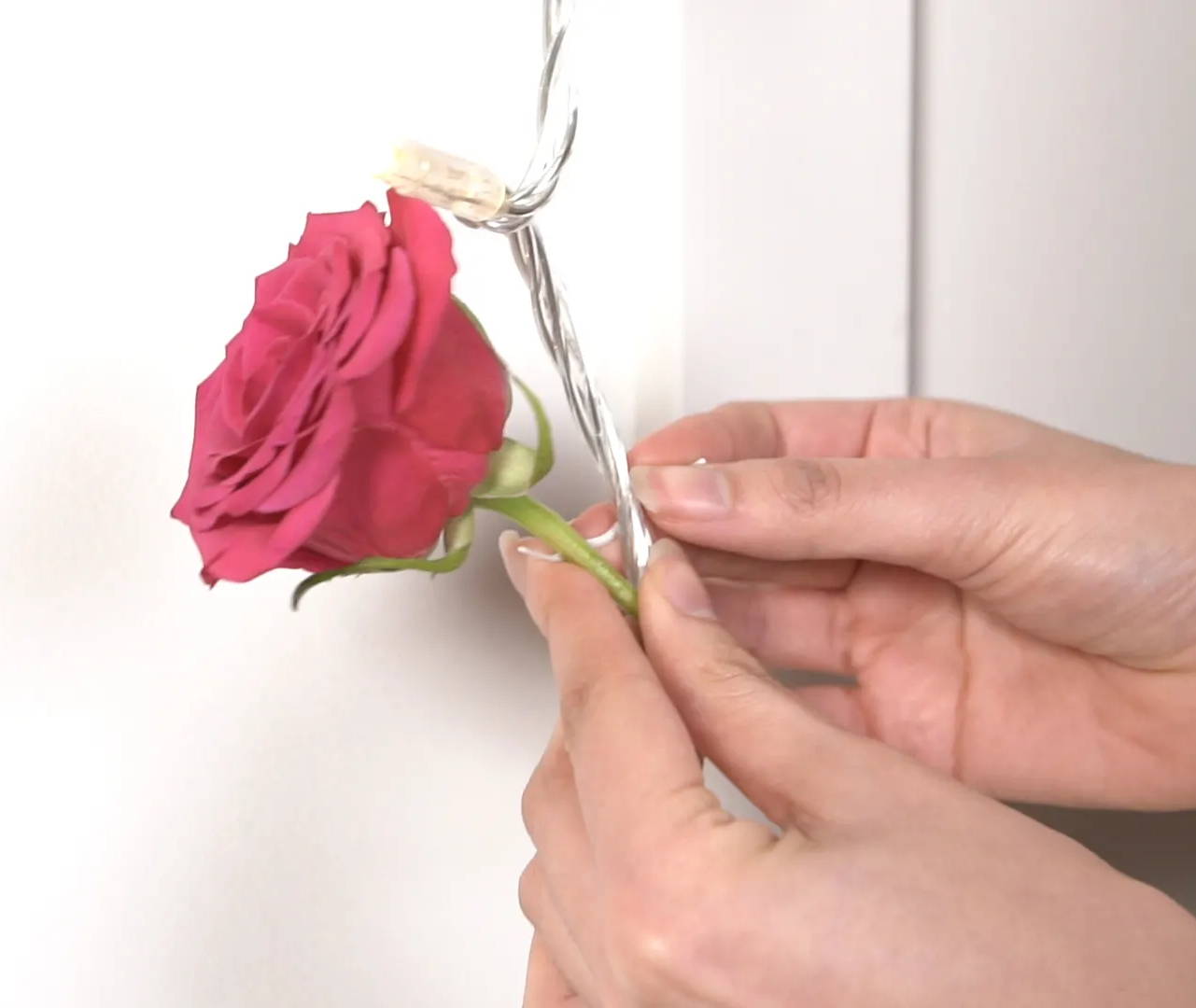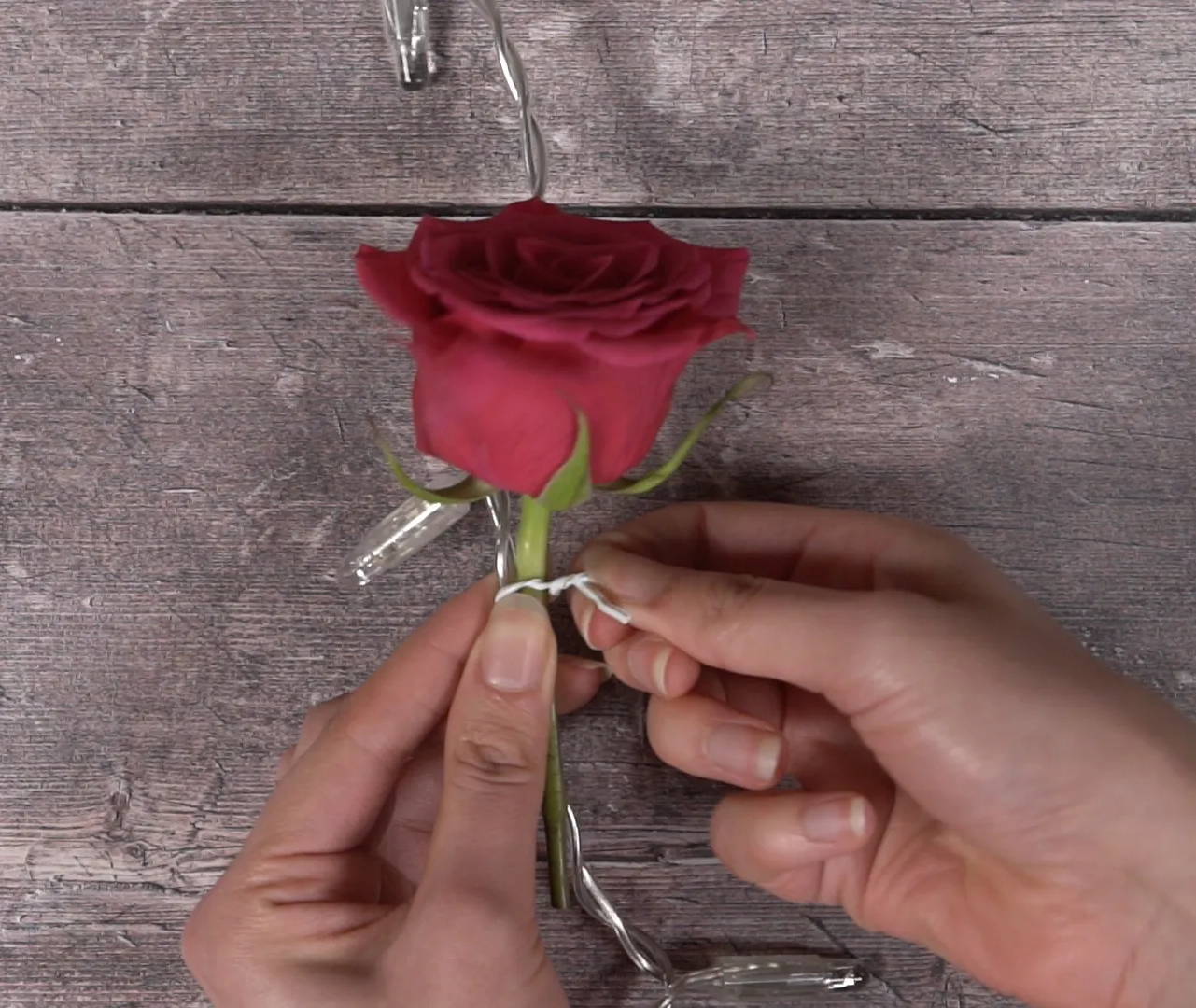 Repeat the process, distributing the flowers evenly in between the lights, until your display is complete.
Plug your lights into the power source and illuminate!