Whether you're opting for a shop-bought wreath or creating your own foraged garland a string of fairy lights introduces a touch of magic in no time at all! Here are our top tips for lighting your festive foliage to perfection.
Every Christmas garland and wreath should be treated to a little extra sparkle for the festive season! The perfect pairing for a wreath has to be micro lights & it only takes moments to bring them together. LED bulbs are ideal for styling with foliage and fabrics as they remain cool to touch, so they are super safe to use with Christmas decorations.
A festive wreath
Micro lights (we suggest a string of 50 LEDs)
Tuck one end of your micro lights into the foliage and secure by twisting it around the frame of the wreath - the cable is super bendy so no additional wire is needed to fasten it in place.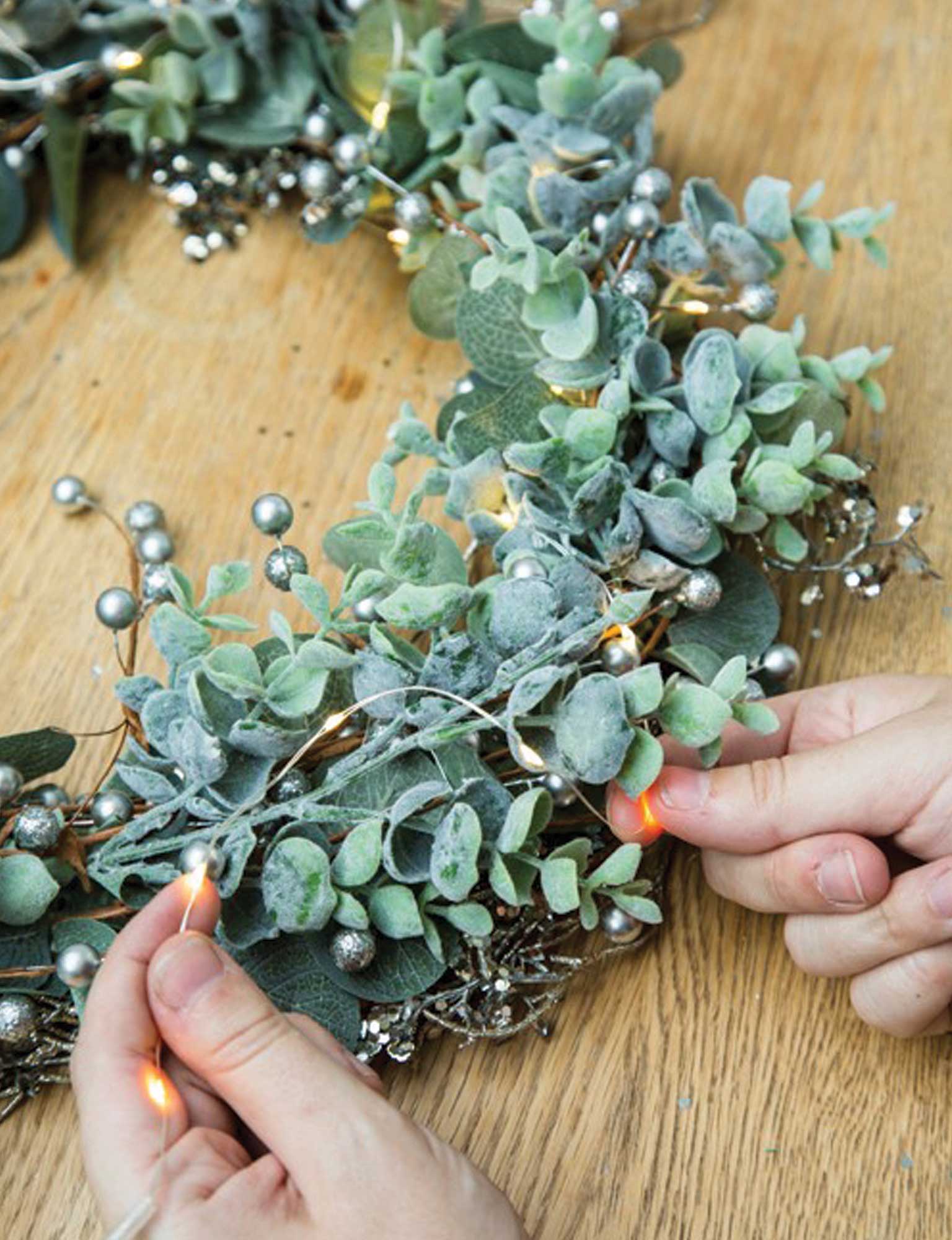 In a spiral motion, loosely wrap the lights around the garland by weaving them through the centre in a circular motion.
Once you've gone around the entire wreath, tightly tuck the end of the lights into the foliage, ensuring that there's enough cable left so that you can hide the battery box out of sight.
Hang your wreath in the perfect spot, turn on the lights and voila you have your sparkly wreath! Opt for fairy lights with a timer for the ultimate low maintenance Christmas light.