We love to make to most of all occasions and seasons and decorating the home is the best way to get into the celebratory spirit. In recent years we've seen an increase in popularity for Easter decorations with spring wreaths and garlands leading the trend! DIY wreaths are a fun activity to get the whole family involved in and are also a great way to personalise your decor and ensure it perfectly fits into your home. Whether it's to place up on your front door or to display as a seasonal centrepiece in your dining space, it couldn't be easier to make your own.
Wreath structure
Decorative eggs
Foliage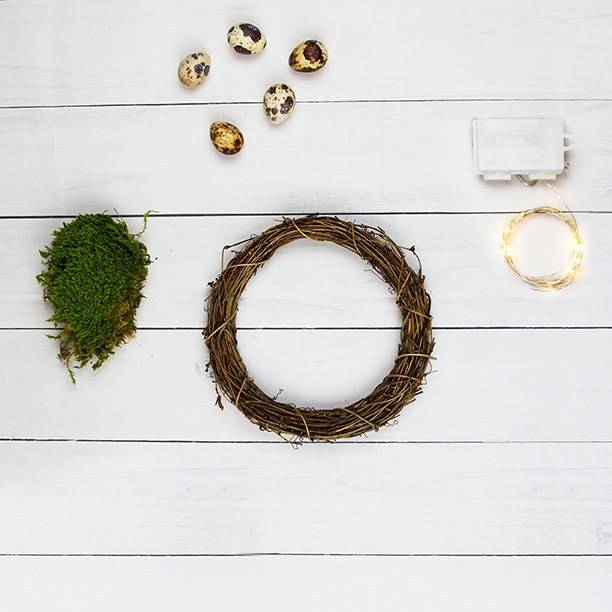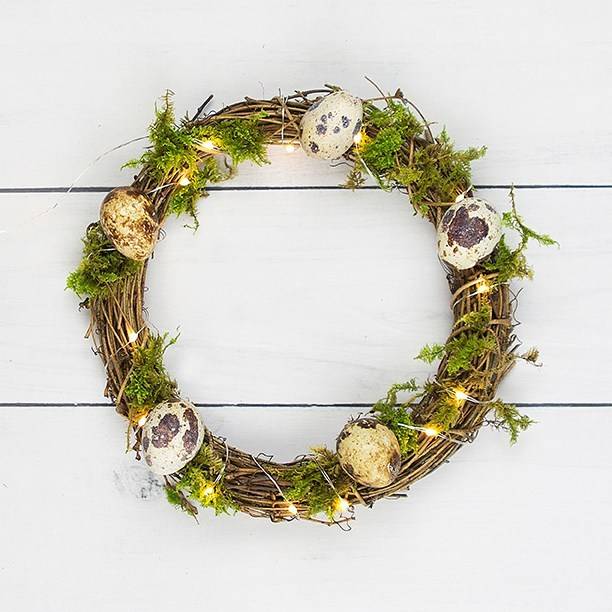 We've gone for a natural wreath with an outdoors feel, however you can style this however you like. Eucalyptus is really on trend at the moment which would look great paired with pastel coloured eggs for a more colourful addition! Whether you want your wreath to look the part or your planning a fun Easter activity, follow these 4 simple steps to the perfect wreath!
Step 1 - Choose your wreath
The first step is to select your wreath, this really sets the style for your piece. We've chosen a twig/rattan feel for a more natural wreath. If this isn't quite your style, for a minimal look go for a simple wire and add foliage or alternatively, a full foliage wreath for a real spring bloom feel!

As we've gone for a natural wreath it's only right to make natural additions. Due to the texture, we found that the moss secured to the wreath quite well, simply entwine your foliage in and out of the wreath for as full or minimal look you would like. If you're placing this up on a door you may want to secure the moss on with discreet cable ties for larger foliage or a glue gun for moss.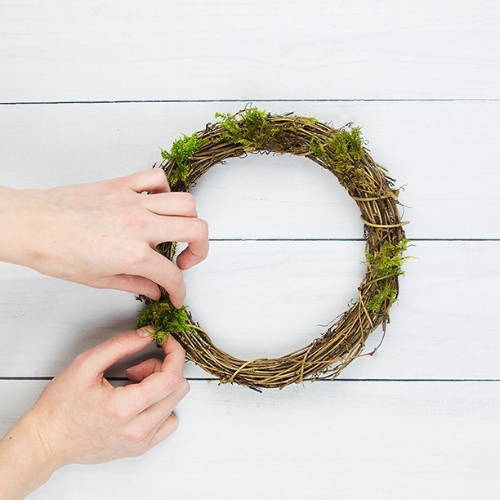 The third step is to wrap the lights around the wreath for a glow! Simply place the lights where you would like to begin and begin wrapping them, bearing in mind where you would like the battery box to sit as to how much extra lead wire to leave. We recommend to do this with the micro lights illuminated as they can give a different look once turned on. The lights are also handy for securing the moss or foliage into place on the wreath for minimal movement, this is also super safe as the LEDs will remain cool to touch.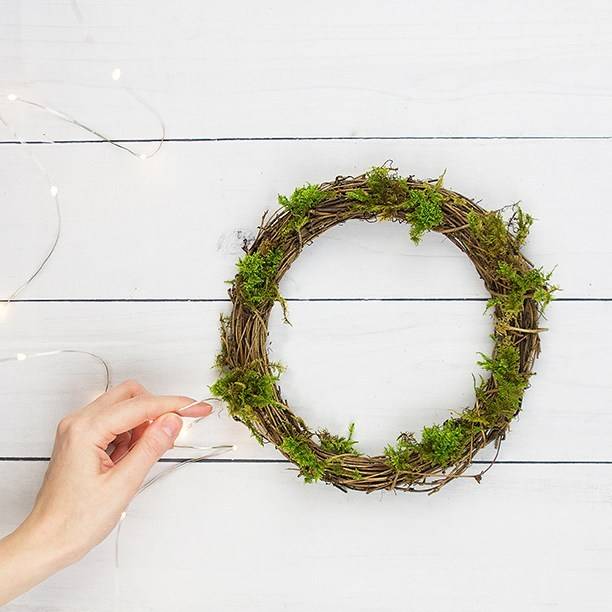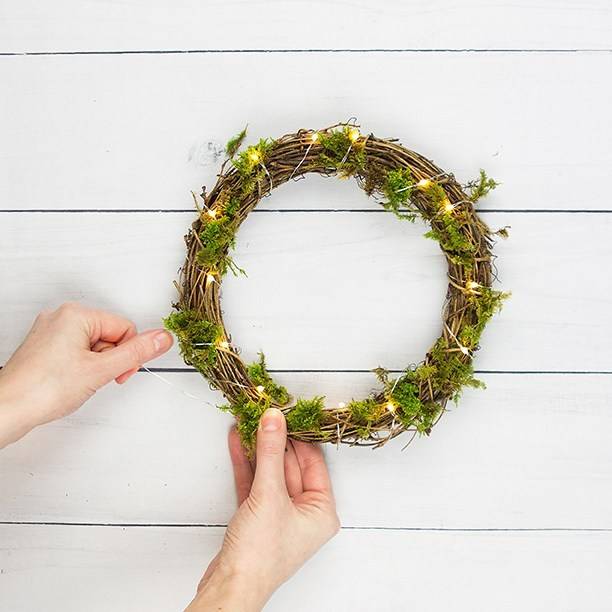 The final step to completing the wreath is adding on the classic Easter eggs. We've chosen quails eggs as these fit in perfectly with our style! If you've gone for something more minimal, pastel coloured eggs really fit in with this season and work great! Again, for a centerpiece simply place the eggs on and around the wreath and they will settle into place. If you're planning to place this on your door we'd recommend making sure the eggs are securely attached with a glue gun for longevity!
Wreath complete!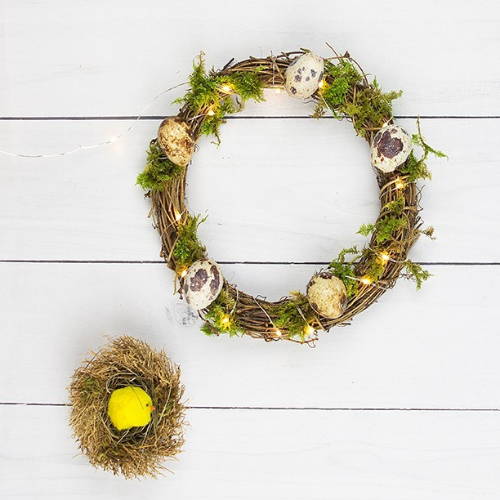 For extra Easter styling, pair your wreath with a lantern by your door or add LED candles for the perfect centrepiece. Make sure to tag us in any pictures of your spring wreaths @lights4fun. We would love to see how you've styled the latest spring trend!