Plans been cancelled/postponed? No problem! Make the most of your time at home and recreate them within your own space! Whether you're celebrating a birthday or your planned wedding day, we have some great ideas for you to still make your special day one to remember. You can also entertain the kids by scheduling in exciting activities for them to do on the weekends, such as an outdoor movie night or camping in the garden - as something for them to look forward to. There's something for everyone!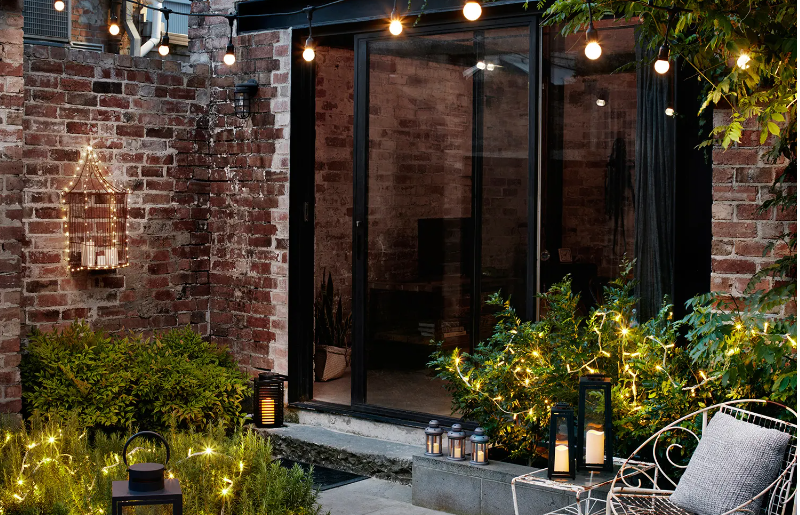 Grab your popcorn and take a cinema trip to your very own outdoor movie theatre!
It's so simple to do...a
ll you need is a big screen to set up in your garden with a projector, add some lovely lights to illuminate your space and you're good to go! Fairy lights and festoons are perfect for creating that calming and cosy atmosphere for a chilled out movie night. As it gets dark outside, the warm white lighting will create a lush cinema setting which is just as good (if not better) than the real thing!
All that's left to do is to select your favourite film and settle down with a blanket, ready
for a relaxing evening filled with film fun.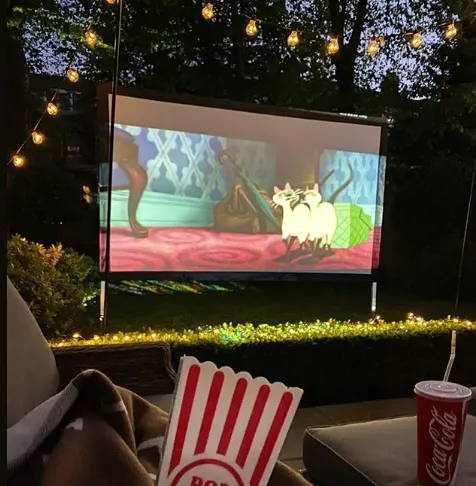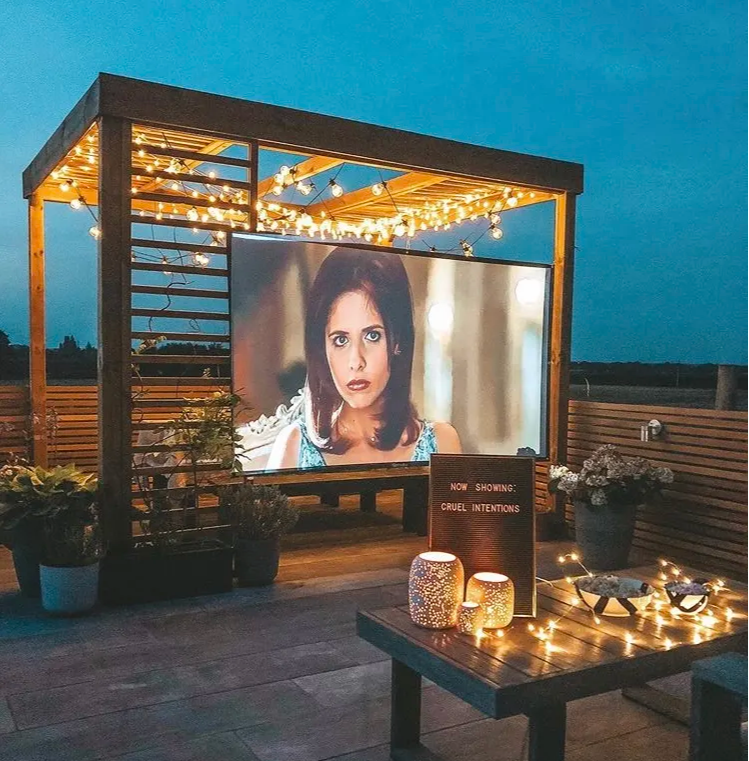 Celebrating at home this year? Give your garden a birthday makeover to mark the special occasion! Decorate with some colourful outdoor lights, bunting and decorations to make sure your day is bright and cheerful. Add some funky table accessories and tableware for you to enjoy a birthday lunch/dinner outdoors (hopefully the weather will be kind to you!). You can always take the party indoors and arrange your birthday decor inside instead. Make sure you buy in all your favourite food and drink choices to complete your celebrations and ensure it's a day dedicated to being all about you!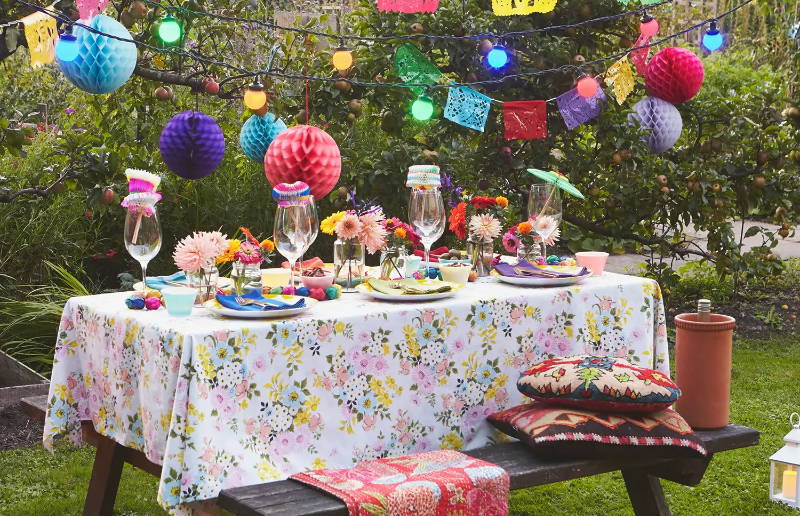 Create your own mini escape in the garden at the weekend and set up that tent you haven't had chance to use yet this year! The kids will love the excitement of a change of scene and the sense of adventure that comes with it. Get that cosy camping feel by surrounding your space with warm white lighting, incorporating a variety of festoons, garden lanterns and candles. Our outdoor candles and lanterns are super safe to use around your little ones and fabrics too, as the LEDs don't get hot. Finish off the look with a variety of soft furnishings for a super snug set-up, ideal for spending the evening in.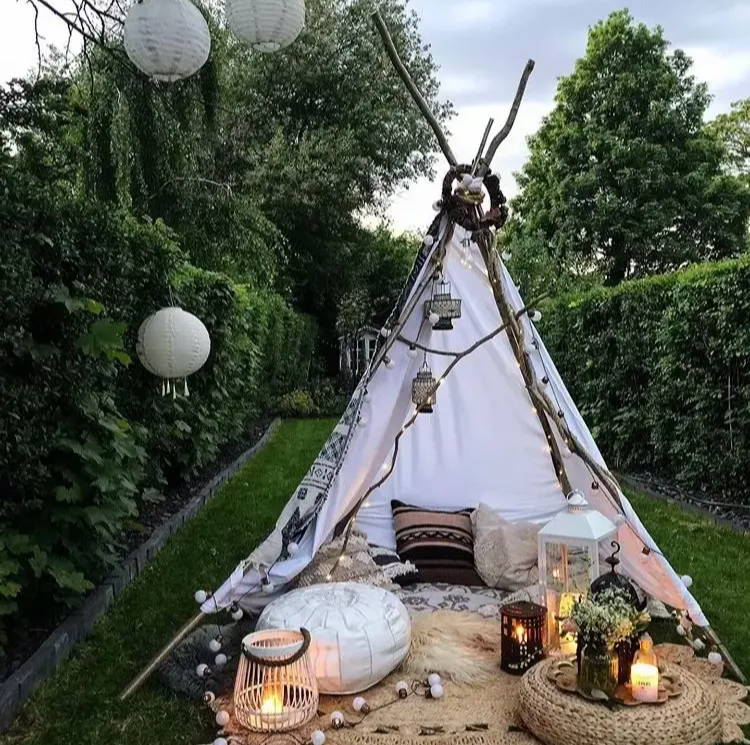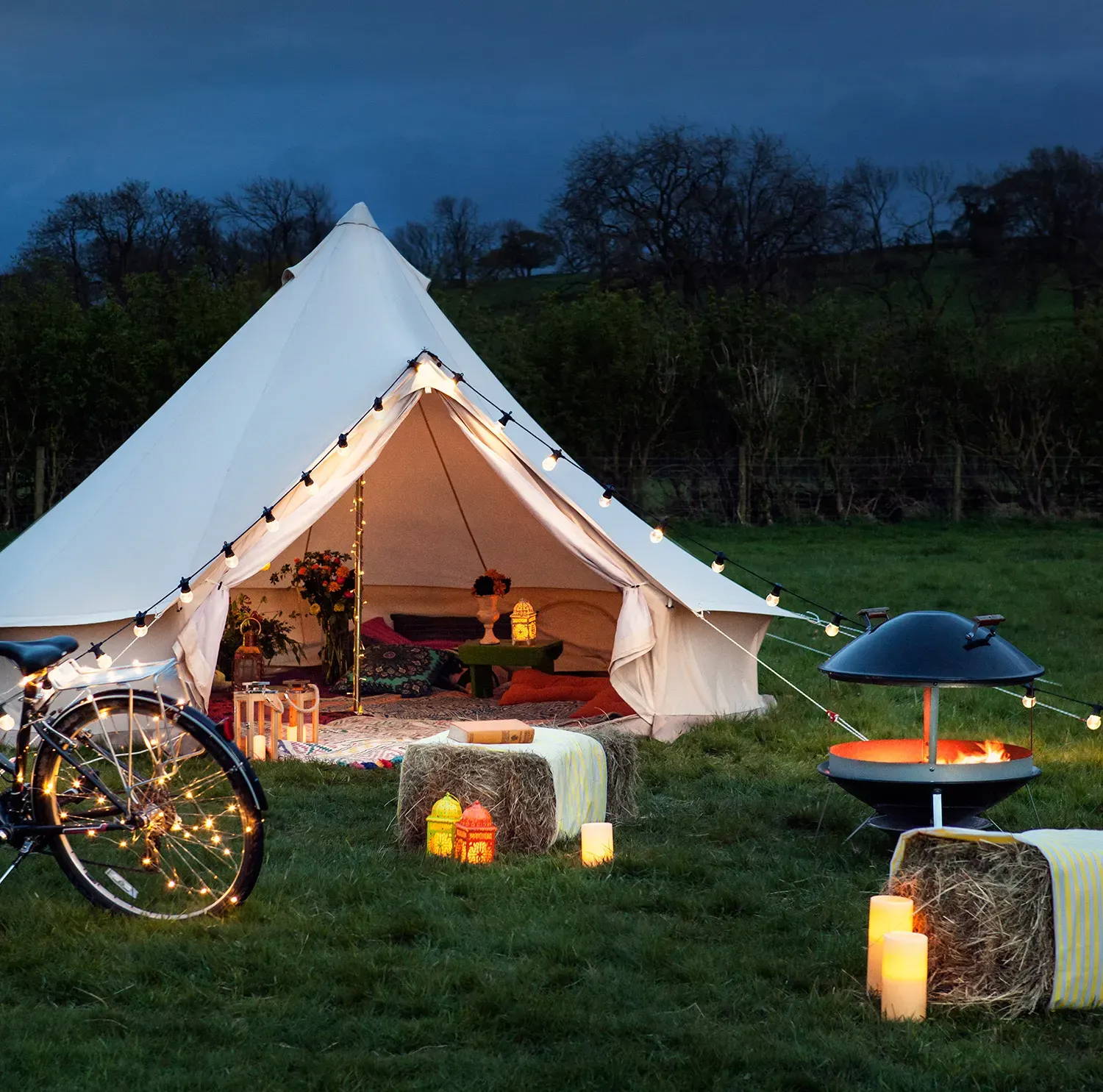 Cosy camp out in the garden
Bring the festival home this year and get creative with your outdoor space. Decorate with vibrant, multi coloured lights for that perfect party atmosphere, so you can dance the night away! You can even get the BBQ going to make festival themed food and light up your outdoor fire pit (if you have one) to create the illusion of sitting around a campfire. Replay videos of your favourite festival acts on a big screen and re-watch their performances in the comfort of your own garden. Whilst it won't be quite the same, you can still enjoy an alternative festival experience. Get the tunes going and get those beers at the ready!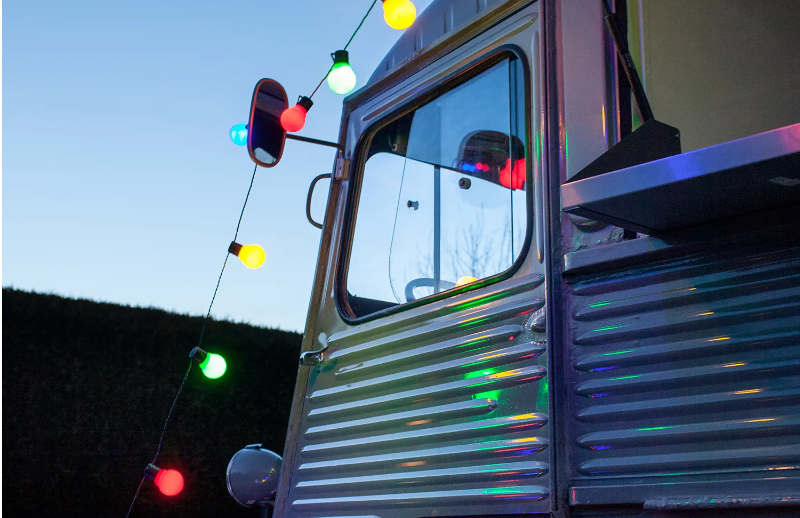 You can still celebrate your special day in style, even if it is just the two of you. Spend some quality time together and treat yourselves to a slap-up meal at home, or even a cheeky takeaway if you prefer! Transform your space with some wedding decor and add a bit of sparkle to your day of romance. Fairy lights are ideal for creating those magical wedding vibes and can be displayed indoors or outdoors. Wedding candles will also make an elegant addition to your arrangement and look great when the lights go down in the evening. Although it's not the big day you had planned with family and friends, love is all you need!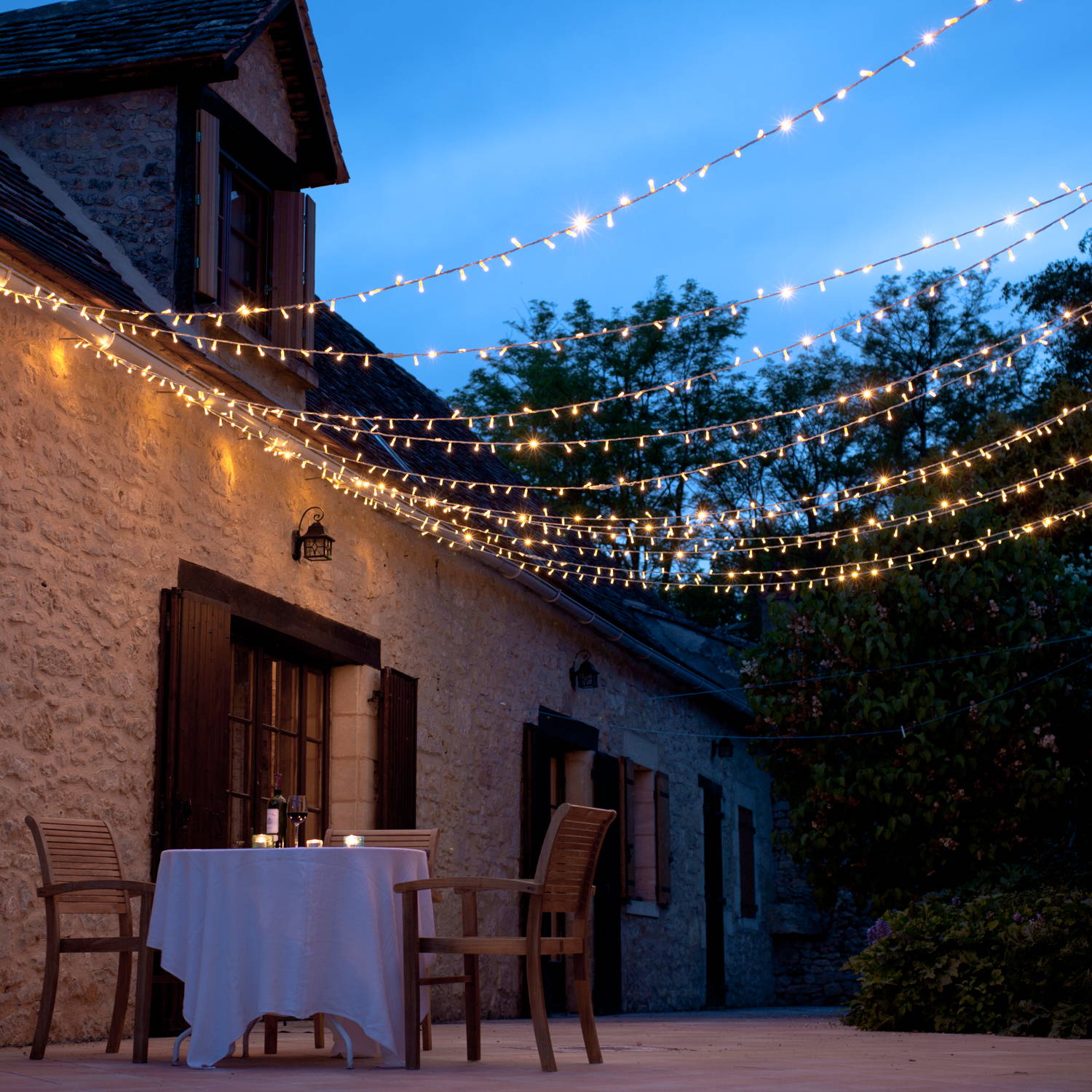 Enjoy dinner under twinkling lights