Five Friday Faves - Halloween Edition
It's Friday and the last weekend before Halloween, so we've pulled together our five favourite Halloween finds from the past week to help you with a bit of inspiration for your home, your pets and your tummies! Last week we posted our own 10 Easy Healthy Halloween Recipes to get you all in the Halloween mood and this week we've found you everything you'll need to host the perfect petrifying party this year. Learn how to make a scrummy homemade butternut squash soup in a flash or craft your own DIY menacing mummy Mason jars using our very own 'how to' guide. You can also find some serious inspiration on how to dress your cat, dog or budgie to terrify the neighbours and how to decorate your home for a sophisticated shindig this Halloween.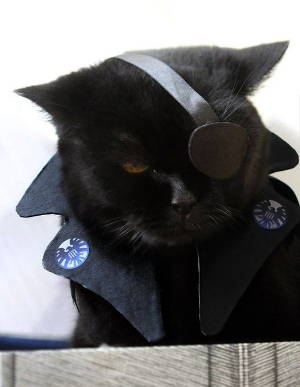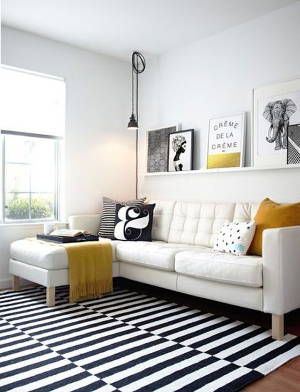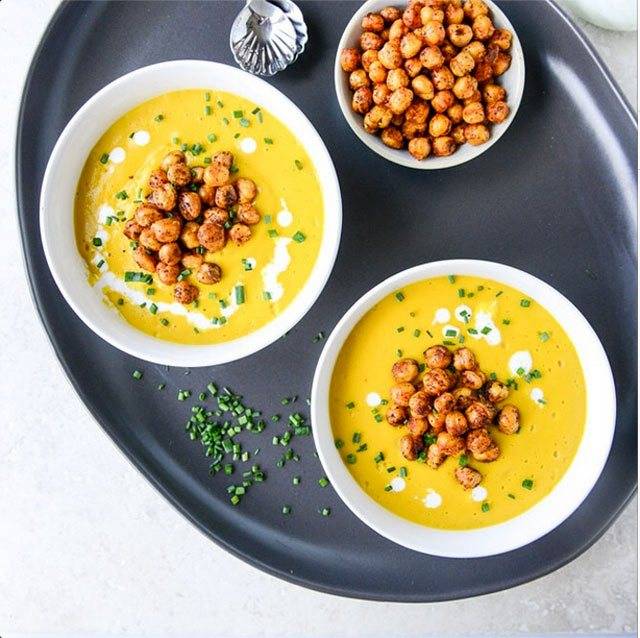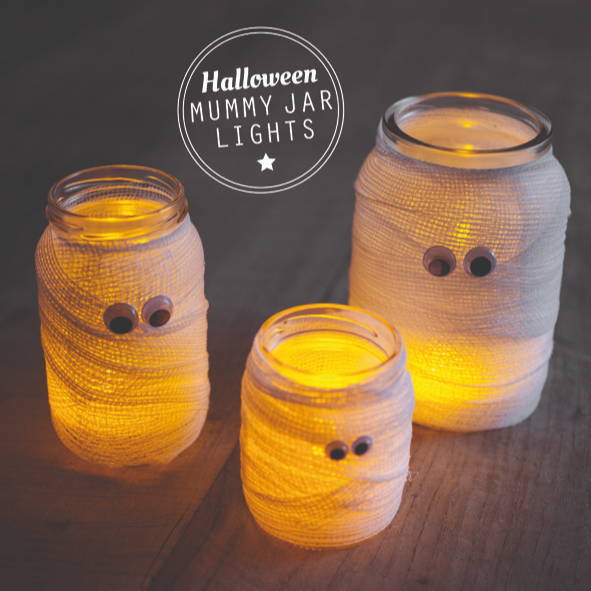 So you've dressed yourself for Halloween and you've probably dressed your home for Halloween, now it's time to dress your pet for Halloween! Are you stuck for some eerie inspiration on what your poor pet is going to be wearing on October 31st? That's where I can help you… Here are . From Frankencat to Spiderpug, even if you don't get your creative hat on and knit your bunny a Batman mask this Halloween, you're guaranteed a laugh or two with this post.
With the weather taking a turn for the worse this week, I needed something to warm me up and what could possibly be better than a bowl of steaming hot soup to do the trick? I tracked down this fab foodie blog that gives you a step by step guide and everything you'll need for some amazing recipes including this gorgeous butternut squash soup (even the pictures are making me hungry). Take a peak at for some quick and easy ideas on how to get creative in the kitchen this Halloween.
Is it your turn to throw the annual Halloween party and you really don't know where to start? Don't panic! Go stylish and sophisticated this year with spray painted pumpkins, black lace and bunting. Grab our to add that extra bit of spooky sparkle to your table decorations or hang our string of LED hanging pumpkins up at the fireplace for some mood lighting.
Get creative with Halloween decorations and see our very own , It's super quick and easy to make and looks pretty awesome too, all you'll need for the job is a glass Mason jar from your nearest IKEA store, a bandage (from your nearest first aid box), two googly eyes, some glue and a safety pin. Finish off the look by placing one of our in there and repeat the process for a whole family of mummies ready for your haunting Halloween party.
Many people mistake black and white interiors for being bland, cold or uninviting. Trust me when I say they couldn't be more wrong. Neutral tones can be just as cosy and welcoming as brights, especially when teamed with flashes of colour. I'm loving the choice of yellow against the monochrome that is currently trending on Pinterest.
So there we have it, everything you'll need for a truly terrific yet terrifying party this Halloween. Feed your guests homemade soup or get creative with some spray paint and a pumpkin and don't forget we have something new for you every Friday; from quick and easy recipes, gorgeous home decor and interiors to funny videos and Instagram accounts, there's something to suit everyone.