Introducing Forest Craft...
Our Forest Craft Collection features indoor Christmas lights along with calm and reflective winter warmers! Style your home with handcrafted overtones and cosy Christmas decorations ready for quiet moments around a roaring fire this festive season.
When starting to decorate your home for Christmas, the mantelpiece is a great place to start as it's the focal point in any room. We recommend dressing your fireplace at three varying heights. First, place Christmas candles around the base of the fireplace so even if the fire isn't lit, there's always a cosy glow.
Then add a garland paired with candles or micro lights for a touch of sparkle, faux foliage is perfect for keeping evergreen all season long. If you would usually have a picture frame or mirror above your mantelpiece it's the perfect place to secure a stag head above the fireplace. With a super long lead wire, this can easily be disguised within the foliage for a seamless finish.
A key feature in the Forest Craft Collection are Christmas wreaths & Christmas garlands. Festive foliage is a must for creating a calming setting for quiet moments in all the festivities. An on trend pick for this year is our half eucalyptus wreaths, featuring exposed wire and trending foliage, it comes ready to hang with a crafty piece of string.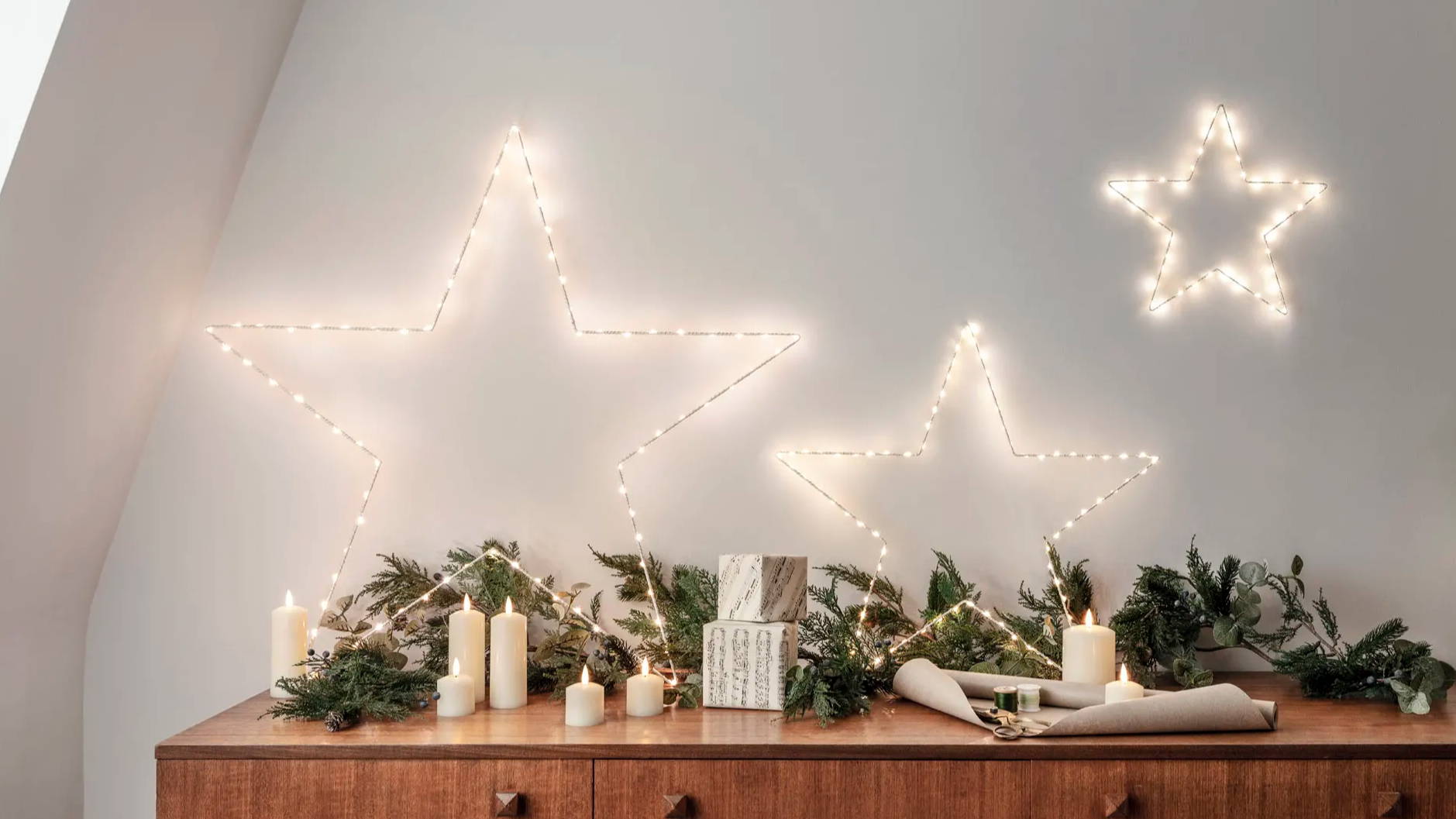 Place straight up in your porch or above the fireplace to bring the whole room together. Another way to style garlands is the rest above door frames, this is super easy and makes for a grand entrance into any room.
Our Forest Craft collection is perfect for adding warm tones and wooden accents to your home even in smaller spaces. If there isn't quite the room for the full tree, mini Christmas trees do the job perfectly. The frosted tips and warm white LEDs set the scene perfectly. Pair with star silhouettes and fairy lights for the ultimate winter window setting.
Wood tones create a festive feel in any space, our light up Christmas Eve box and advent calendar embrace these tones perfectly. We've added a little light into classic Christmas features to create a magical feel. The advent calendar is perfect for adding in your family favourite festive treats, whether it be simple chocolates or a different surprise every day.
However you style your home this Christmas, our top tips are to always add sparkle & add a few new pieces each year to keep your Christmas decor on trend!