With bonfire night events cancelled & a second lockdown approaching, people will be spending November 5th a little differently.
Many of us are used to getting on our wellies, hats and scarves and popping down to our local fireworks display, however sadly this year this isn't possible. The smoky smell in the air, the excitement of watching the fireworks go off, the stalls full of warm food and goodies...these are just some of the things we remember about bonfire night which are sure to be missed this year. However, it doesn't mean we can't still enjoy our own bonfire night setting at home and make the most of the occasion in our own way.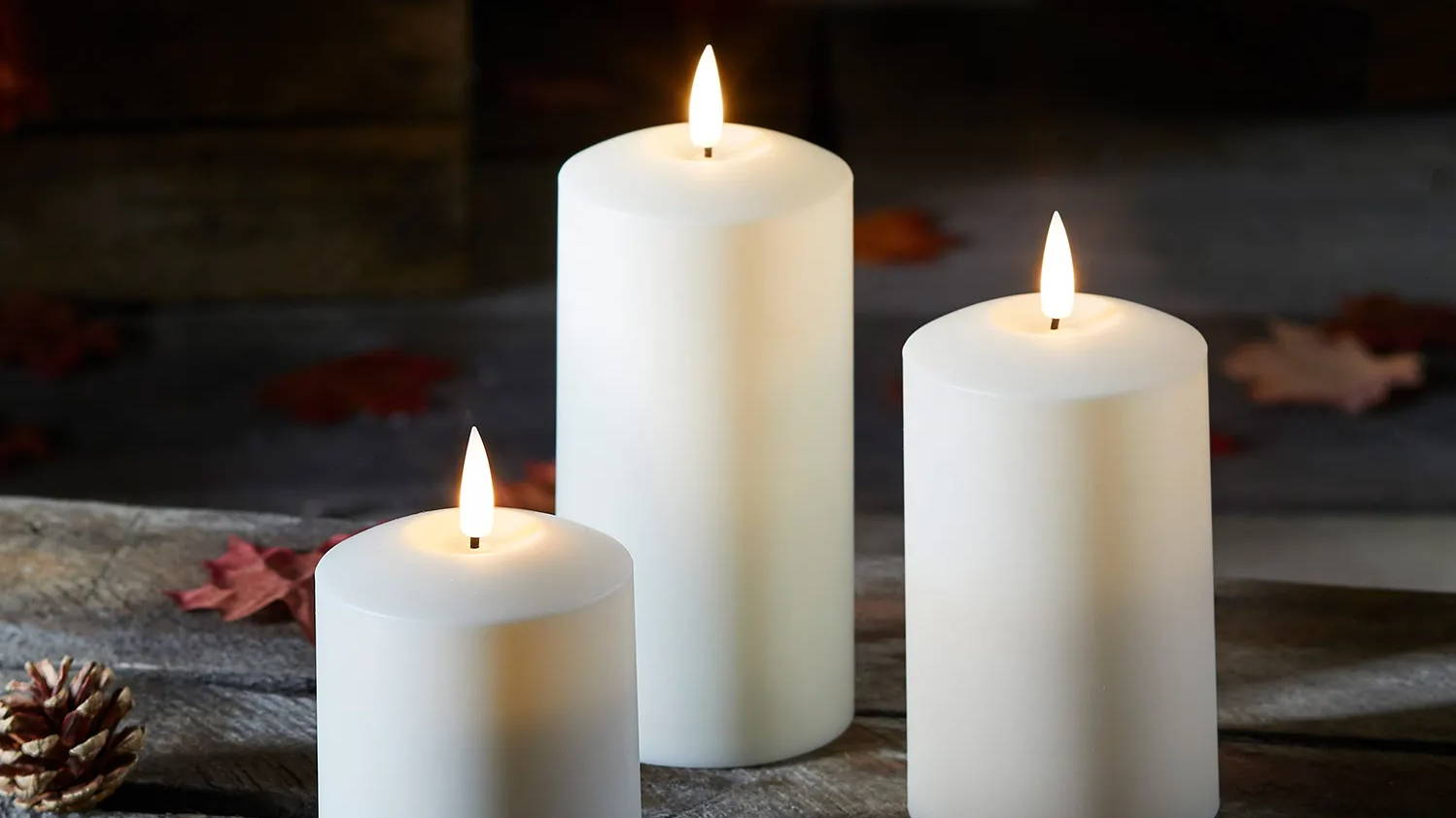 You can create that outdoor bonfire night feeling indoors by incorporating some natural autumnal features into your home.
One of the things we love about autumn is the visible changes as the season progresses. The various shades of the leaves on the trees, as well as the nights starting to draw in earlier...the transition from autumn to winter is definitely one of our favourites! The golden & brown tones that reflect the time of year are perfect for introducing a seasonal touch to your space. Pinecones, acorns and conkers are key shapes for autumn. You can opt for faux autumn decorations or go foraging to collect the real thing for your display! This is a fun activity to do with the family and a great opportunity to get out and have some fresh air. Display them as part of your table to set the scene for your bonfire night dinner or scatter them around your interior for a subtle autumnal feel.
Who needs a bonfire when you have a warming fireplace in your home to sit by?
Whilst it's not exactly the same experience...you can use your imagination and have some fun! Get the family wrapped up in their hats and scarfs and gloves, turn all the lights off and pretend you're all sat around the bonfire. Scatter lanterns around the room to add some more light or hang up fairy lights for a magical feel. Drape them across the ceiling to create the illusion of a starry night outdoors. You can even have a bonfire feast with all the classic treats you usually have each year. From toffee apples to burgers to hotdogs, you could even toast marshmallows if you have an open fire! If you have a fire pit outdoors, this is an even more perfect setting. You can sit a few chairs in the garden and have your own bonfire at home experience.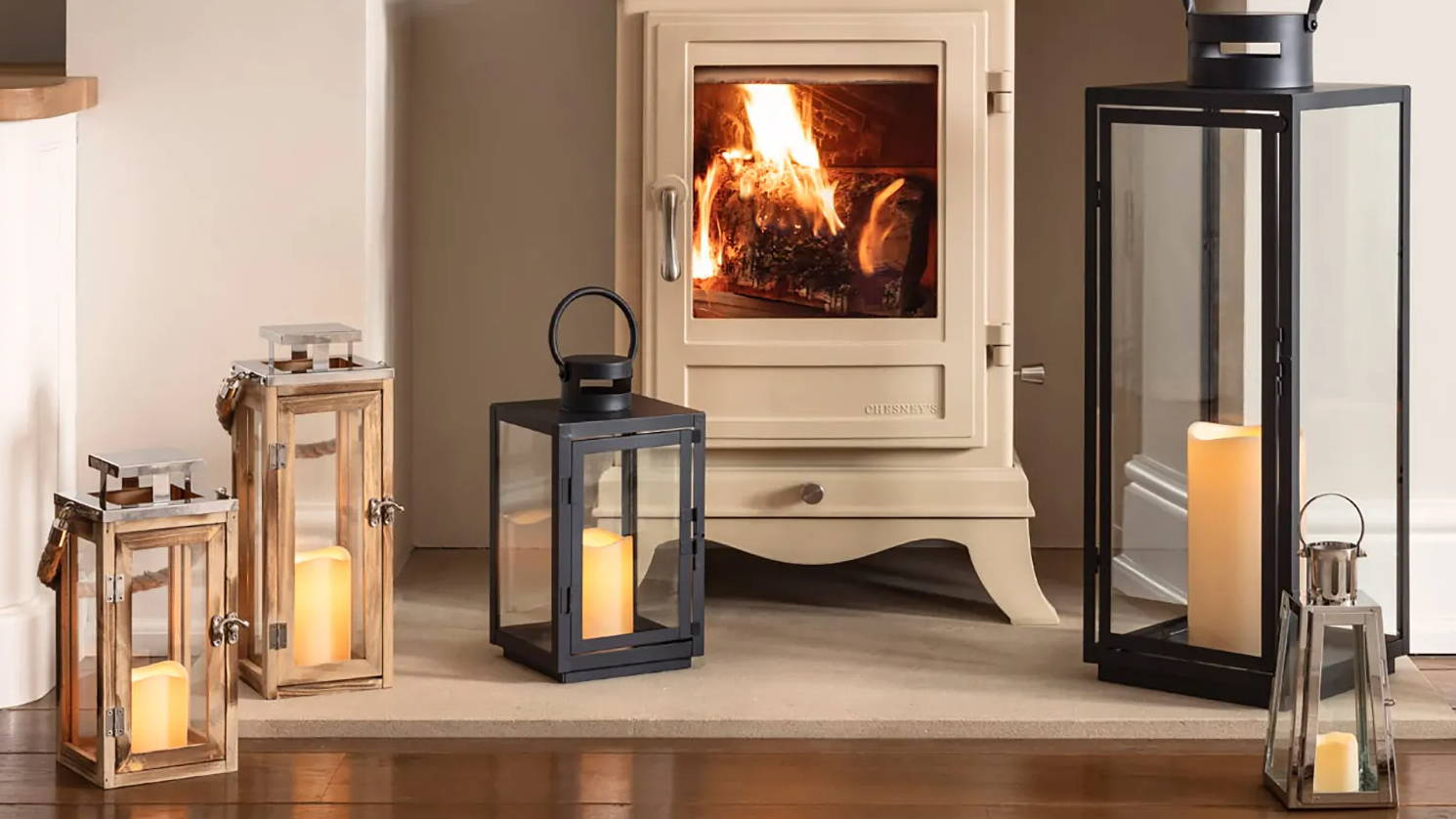 Make your home warm and cosy, ready to put your feet up with a hot drink.
As you're not able to watch your favourite fireworks display in person this year, why not find old videos of some of the best displays and watch them on tv? You can turn the lights off to pretend you are there watching them! Even though the atmosphere, the sounds and smells won't be the same you can watch them in the comfort of your own home with your pjs on...what could be better? Alternatively, pop your favourite movie on or snuggle down with a book on the sofa. To create a super cosy haven for you to relax in, arrange numerous candles around the room and illuminate for a warming glow. You can choose from LED candles, real ones or even a mixture of both to add to the ambience. LED candles are safer & create the same flickering effect of a real flame!
If you have a garden or outdoor space, you can get creative with lights instead of fireworks and make your own display.
Whether you have large garden with tremendous trees or even just a small patio area, there are so many ways you can style your space with lighting and create a spark-ling look! Whilst you won't be literally making sparks fly...flashing lights will create an appearance like fireworks going off. Twinkly lights are perfect as you can create your own designs and effects, to produce your own unique display! String lights always work well and they are versatile in their use, as they can be wrapped and draped with ease. You can even buy some sparklers to enjoy with the family. They're a simpler & safer alternative to fireworks and suitable for little ones too! Simply light them up and stand with them outside whilst you admire the lights at the same time.