Perfect for a magical bedtime.
Twinkle, Twinkle! Bring the NightSky into your little one's bedroom with this dreamy collection - perfect for a magical sleep! Add a touch of cosmic dreams with soft tones of white featuring warm lighting for a cosy feel. Flawless lines matched with accents of silver and wood create contemporary additions for any bedroom or nursery, create their own little universe!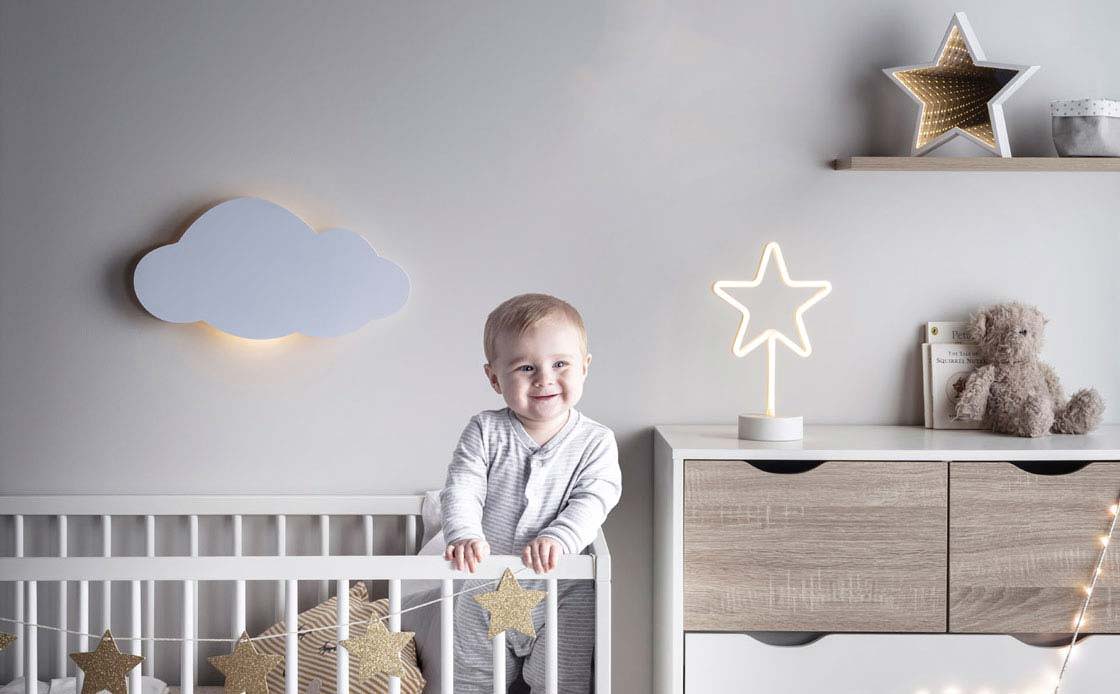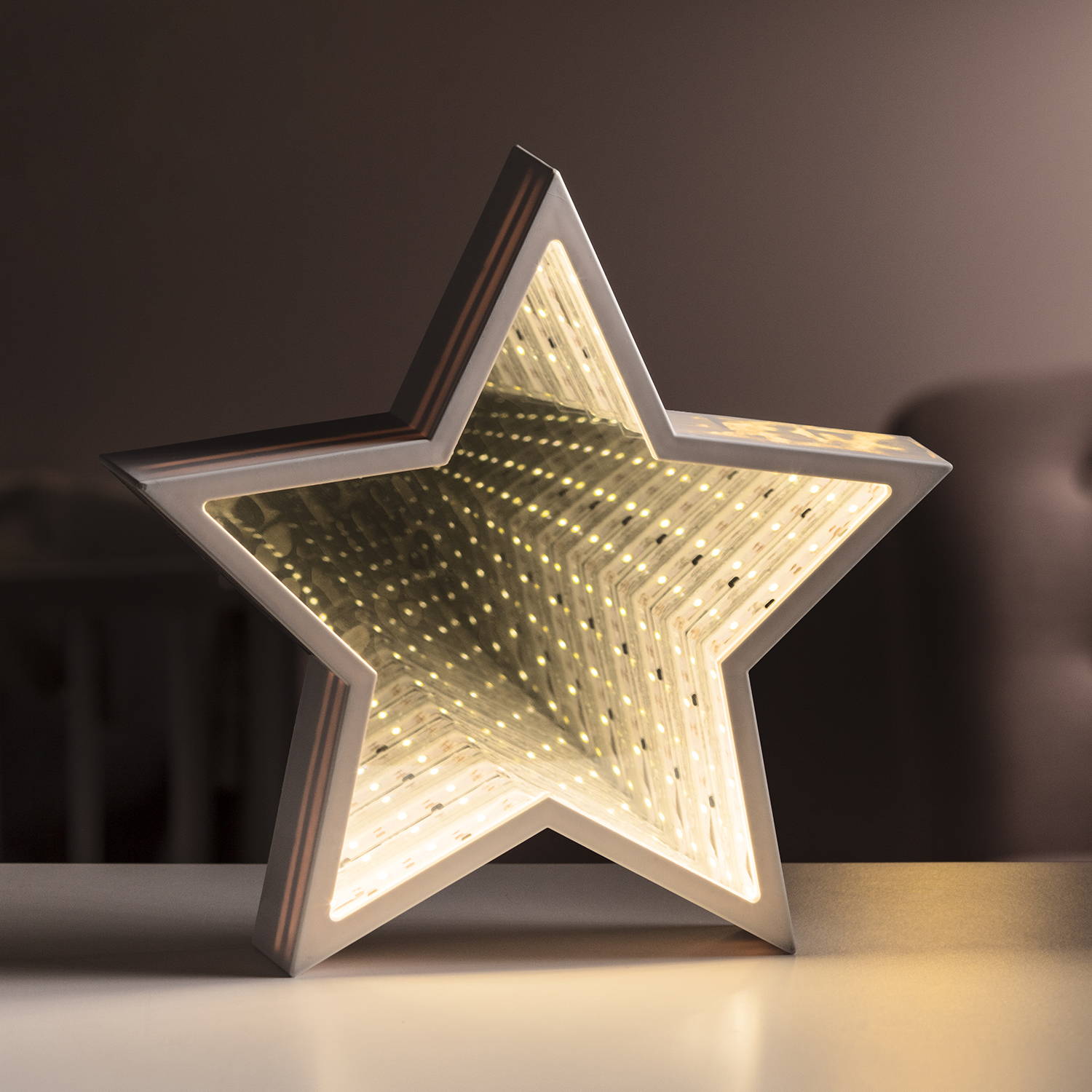 Brighten up children's bedrooms with glowing night lights, place right by your little one on their bedside or finish off a bookcase with some extra sparkle! With the lights being battery powered, it couldn't be easier to place in the perfect spot, as well as being super safe. This clever little star doubles up as a fun mirror and the infinity feature is sure to keep little ones intrigued - it's out of this world! We know how hard it can be to get little one's settled, our dreamy NightSky collection is sure to add a calming touch to bedtime, ready for a magical sleep!
Wall lights are a must-have for creating a peaceful space in nurseries and bedrooms. Place silhouettes next to your little one's bed, this will keep them feeling safe and sound right through the night. Set the handy timers to turn off into the evening once your little one is fast asleep - no need to sneak in and disturb them! Pair this lighting with neutral tones, or add to bright interior for a soft touch! Wall lights are perfect placed up high, the extra long lead wire makes it easy to discreetly place the battery box away from little hands. We've thought about all the details so you don't have to, battery powered with built in timers, our NightSky collection is set to complete your little one's bedroom!