Have you been inspired by the new Scandi style trend this Christmas? Here are a few simple Scandi Christmas DIY's to get you started. To help you bring nature's simplistic beauty indoors. Create personalised illuminated Christmas decorations to place around the home or make the perfect gift to give away to your friends and family.
The Scandi vibe has arrived
The Scandi style trend is a minimalist approach to decorating around the home. It traditionally optimises natural light and displays tactile textures to mirror the outdoors. A minimal uncluttered approach to Christmas decorations that utilise the colour white for the base.
Helpful tip: remember it is all about textures! To make the ultimate Scandi atmosphere be sure to bring out the candles, giant knits, fake fur throws and plenty of winter foliage.
You will need:
Glass jar
Fake snow or glitter
Blu Tac
Small Christmas Tree
Micro Lights
For the first tutorial, simply secure down one of our small snowy Christmas trees to the base of a glass jar. Feel free to personalise this step by adding a miniature figure or two to your winter scene; like a deer or snowman. After carefully winding up a string of our micro lights, make sure to keep the lead cable free to trail out of the jar lid. This allows you to easily turn the LED twinkle on/off externally without disrupting the scene. To add that special final touch, sprinkle in fake snow or glitter to bring the Scandi look together and achieve a snow globe effect. It is now ready to be placed on the mantle, on a shelf or beside the tv.
Christmas tree baubles are a very versatile and easy way to quickly add some textures to your home decor in creative ways.
You will need: 
Clear baubles
Fake snow or glitter
Cuttings of foliage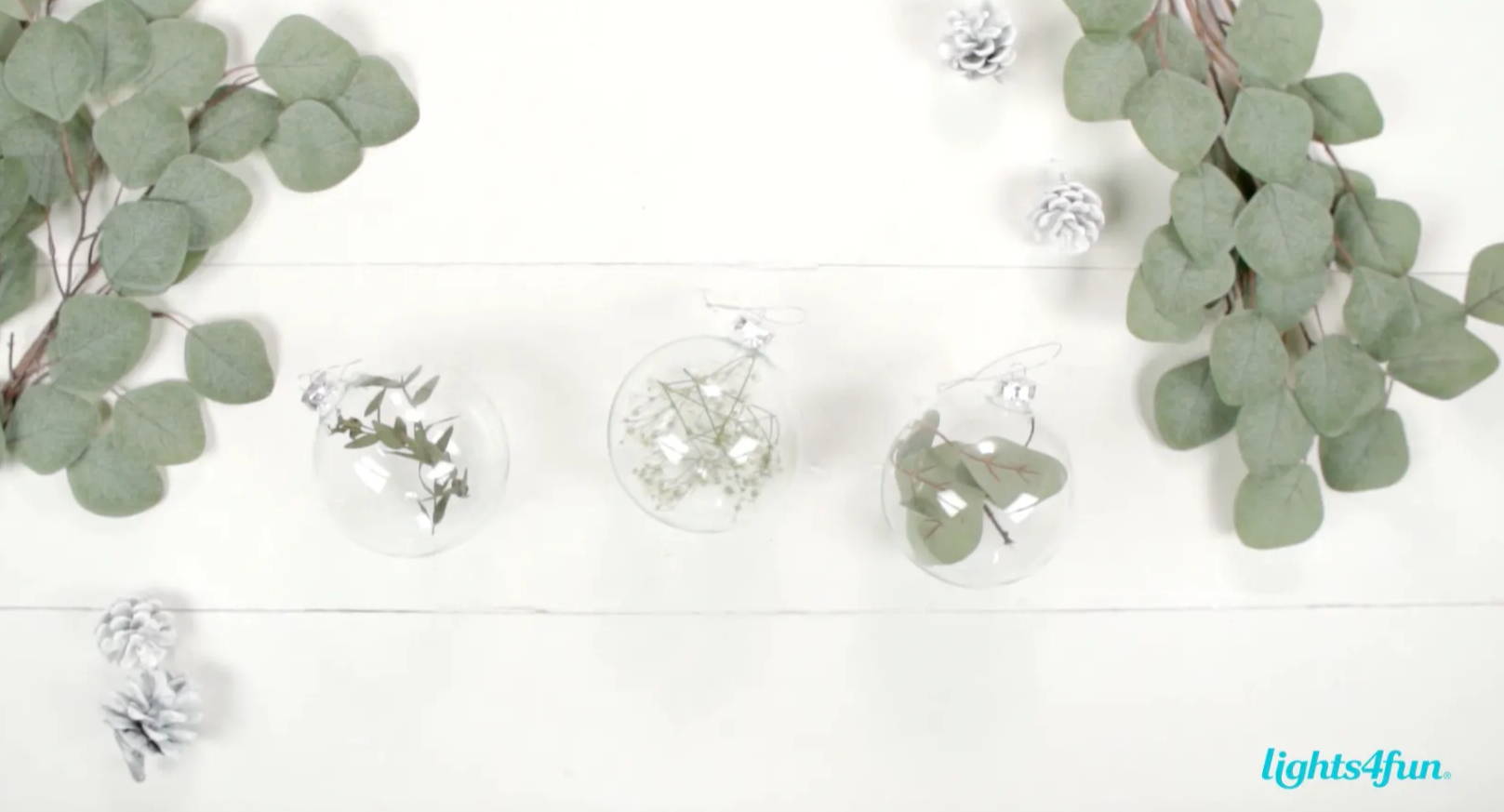 Take your clear bauble and unscrew the top hook, allowing you to fill its contents with a mixture of foliage, colours and textures. Keep in mind the width of the hole as it may restrict what you can fit inside. We do advised using artificial pine leaves, holly, feathers and berries; simply because real ones are susceptible to deterioration and won't make it to next year's Christmas celebrations. Once your bauble is filled, replace the cap and give it a little shake to evenly disperse its contents. Your baubles are now ready to be hung on the tree, light fittings or used to help spruce up your table setting.
Don't have time to get crafty? Take a look at our pre-filled baubles.
Feel connected to the outdoors by creating a miniature woodland scene in a shadow box. Once complete it can be easily displayed amongst your picture frames or hung up on the wall.
You will need:
Shadow box frame
Snowy mini Christmas trees
Fake snow or glitter
Micro lights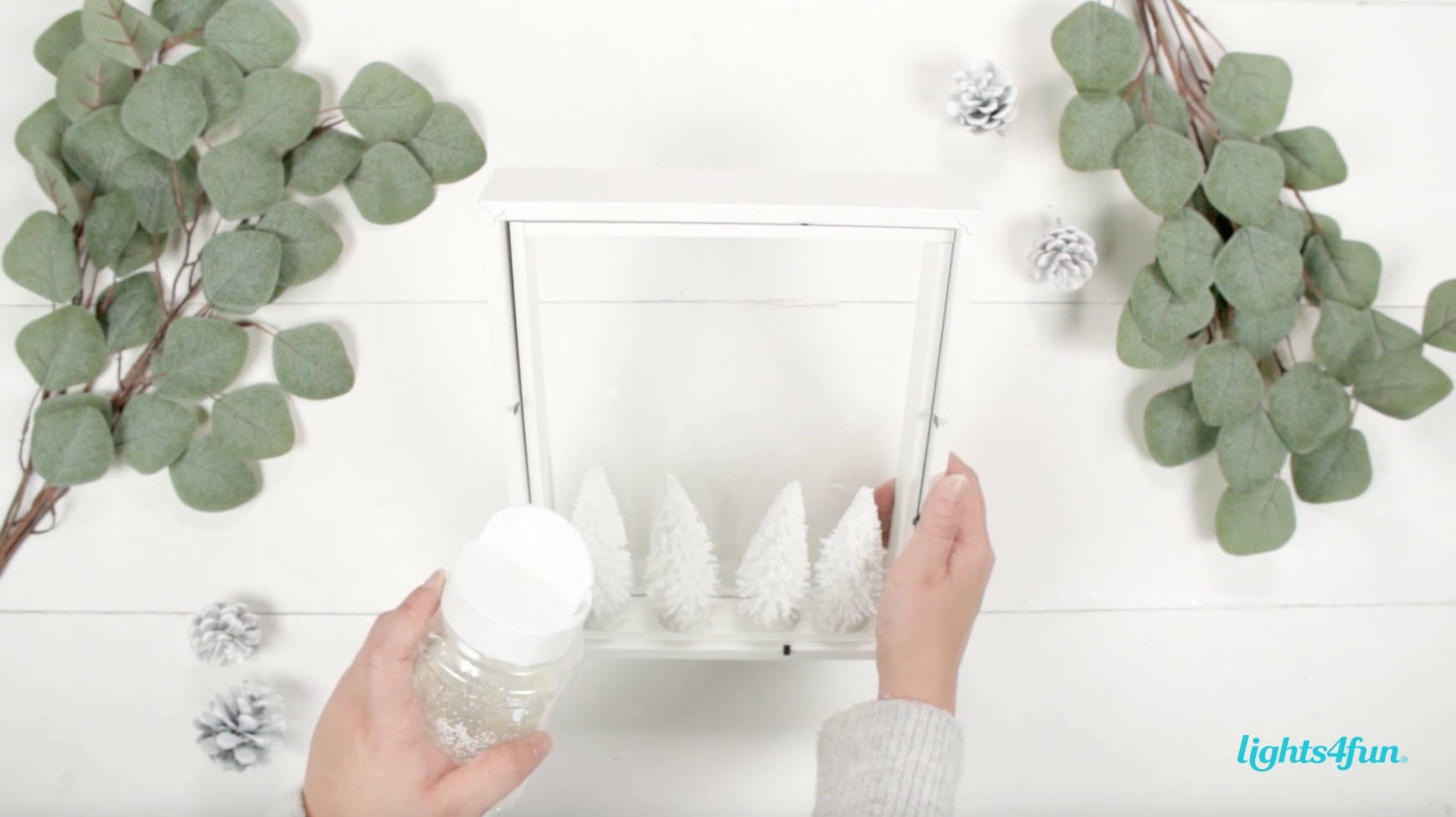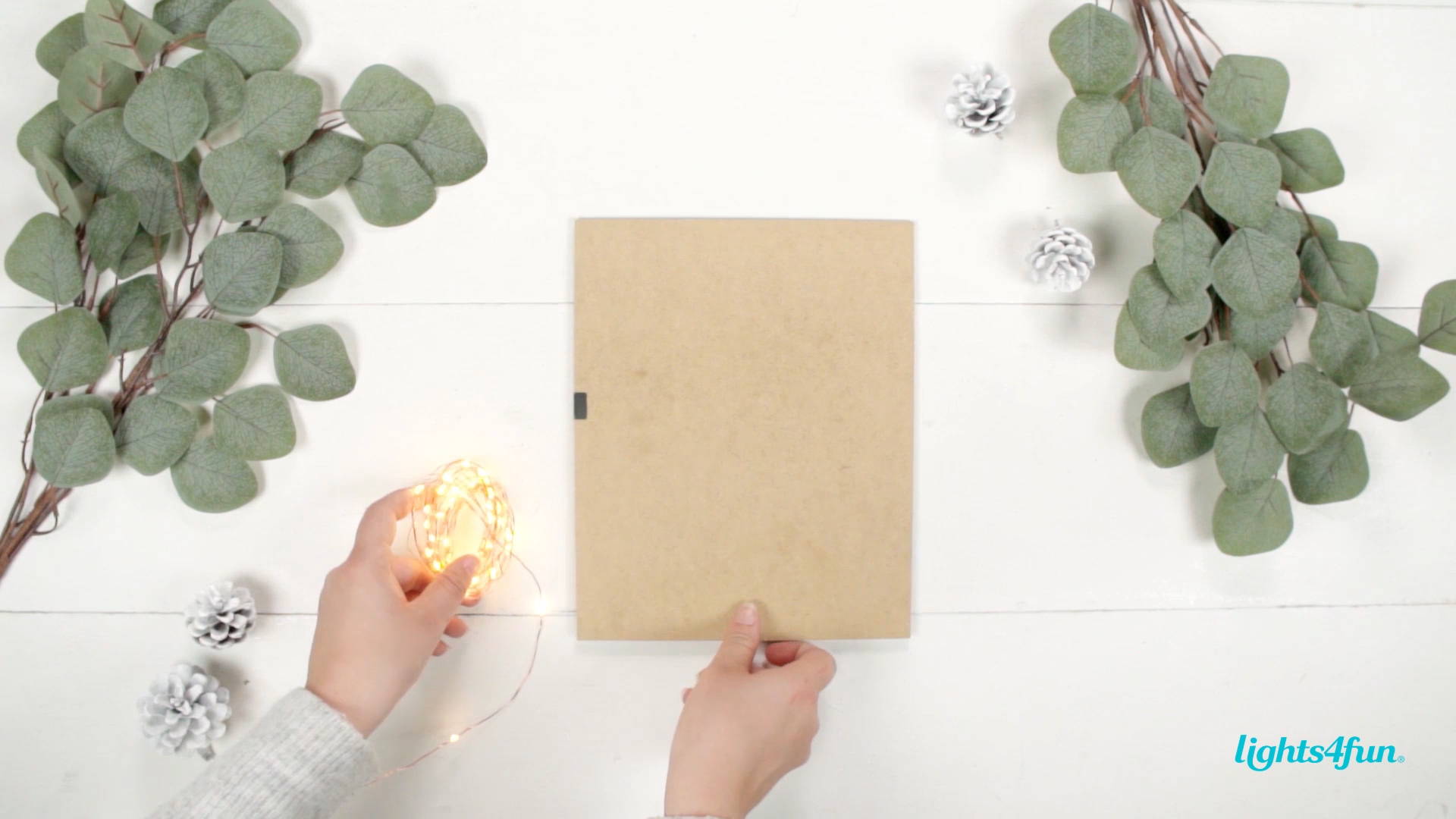 Open up your shadow box frame and start to secure a few of our snowy Christmas trees to the bottom of the frame. Sprinkle in some fake snow to create a white Christmas landscape. Next, carefully wrap a string of micro lights around the backing of the frame. Securely refit the backing to the frame and place some tape along the bottom to avoid any unwanted snowfall when tilted upright. It will help secure the micro lights stay put too. Your finished! Now for the hard part deciding where to place your masterpiece.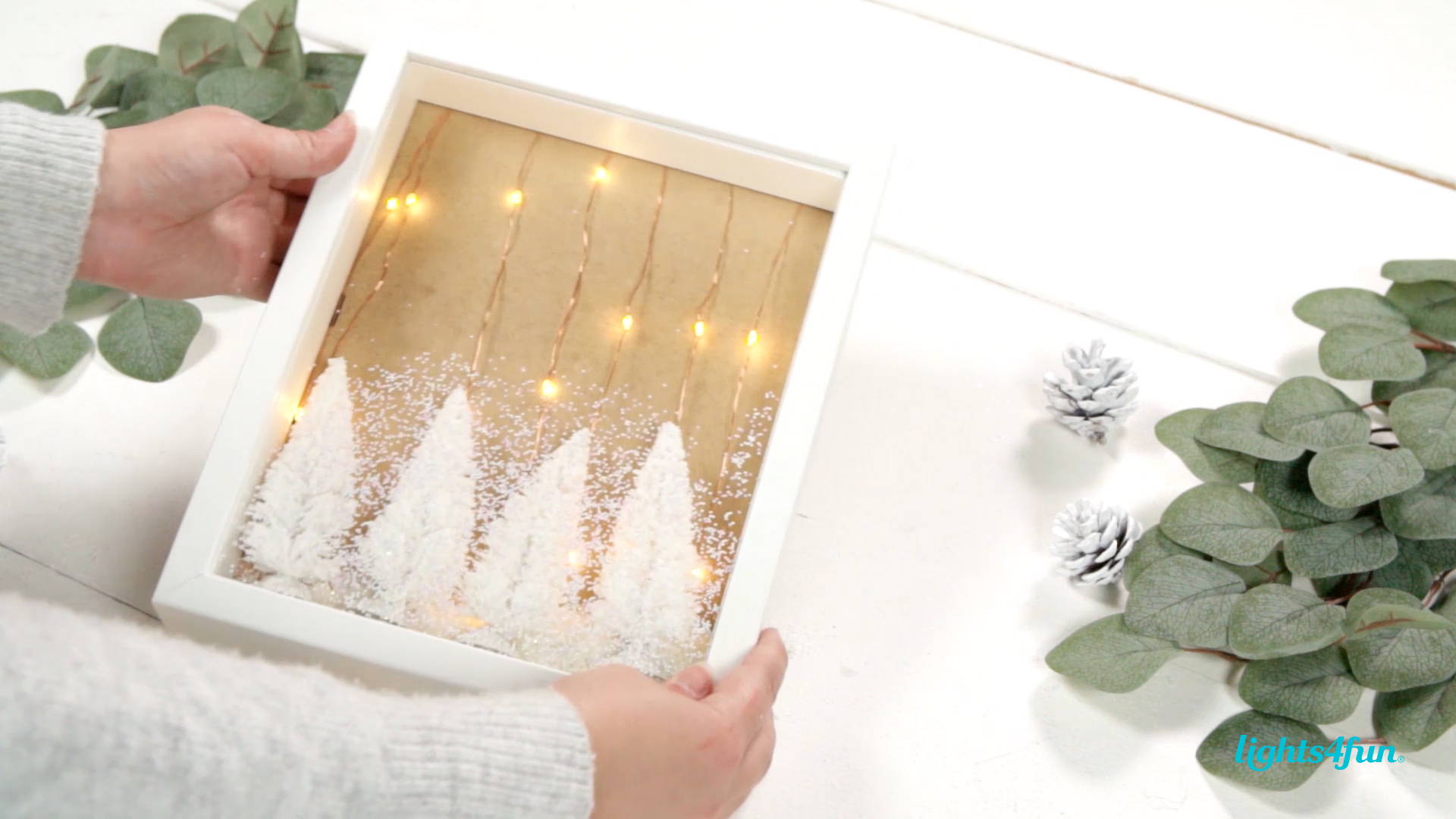 These Scandi inspired Christmas DIY decorations use a limited colour palettes (of white, green and brown) to keep with the minimal and elegant Scandi look. To warm up your decor add some wood furnishings and the cosy glow from flickering candle lights.