Our Woodland Collection is a must-have for little explorers. Turn their bedroom into the ultimate den for endless adventures! Inspired by the outdoors this range features everything from toadstools to trees and foxes and is sure to bring out all the aspiring explorers! From fairy lights to wall lights, light up your little one's bedroom and drive their imagination.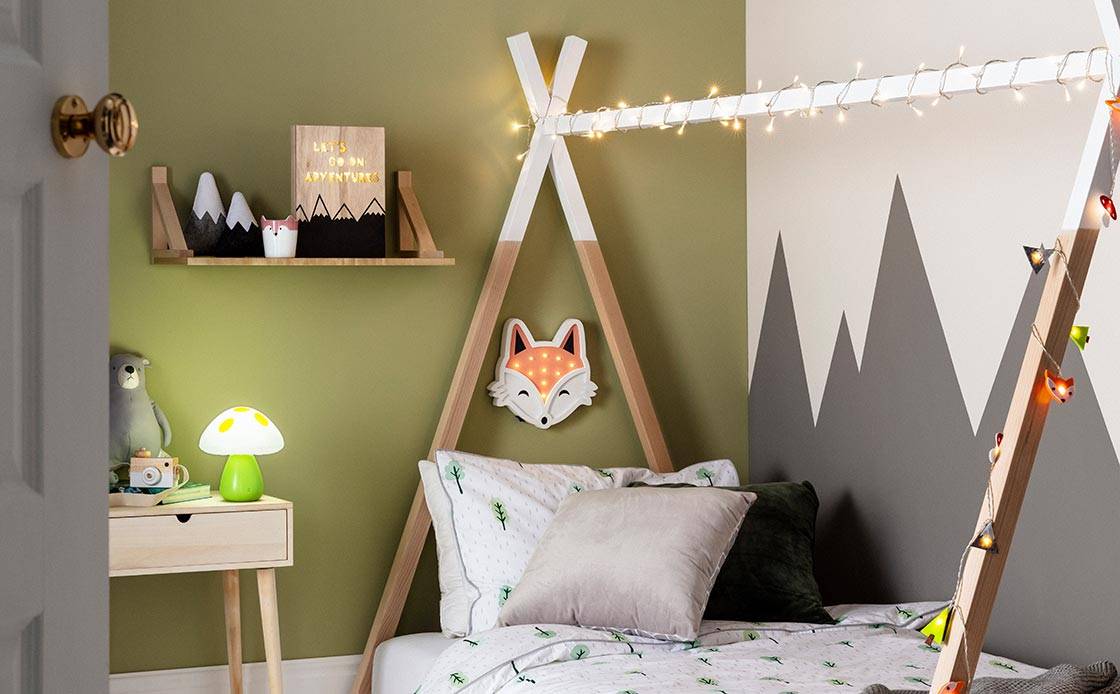 Rainy day? No problem! Bring the outdoors into their bedrooms for hours of exploring. Children's wall lights crafted from wood are sure to brighten up bedrooms. Pop straight onto the wall or place on a bedside to complete your little one's space - perfect for duvet dens! A night light is perfect to create a cosy bedtime feel for a good night's sleep ahead of a big day of exploring! The clever toadstool changes colour with a simple touch to the night light, choose from white, red, green, purple, pink and blue to light up a bedroom, you could even select your little one's favourite colour to bring a personal touch to their bedroom.
Fairy lights are the perfect addition your little one's bedroom to add some fun and encourage their imagination for indoor adventures! For the perfect accessory by day and lighting by night simply swag these in a corner of the room to create their own little cosy indoor camp. Style fairy lights around a bed frame to radiate a cosy glow around your little one whilst they sleep. Our woodland range is all battery powered so perfectly safe for your little ones, it's time to light the way for exciting adventures, make your little ones room their favourite place to rest and play!