This time of year we start to make the move out into the garden, with bank holidays just around the corner, surely we're due some good weather! Each year we see staple garden decor return and new trends arriving. With a run down of all our favourite garden lights for 2019, it's time to get your garden on trend!
We all look forward to outdoor living as the days get warmer, creating a calmer space outdoors. Whether this be your full garden or a small space of tranquility, this trend really is on the rise. The perfect lighting in this setting is our Buddhas, a water feature really sets the scene in your garden creating a peaceful atmosphere. Pair with fairy lights and flickering candles in garden lanterns, this makes for your very own oasis!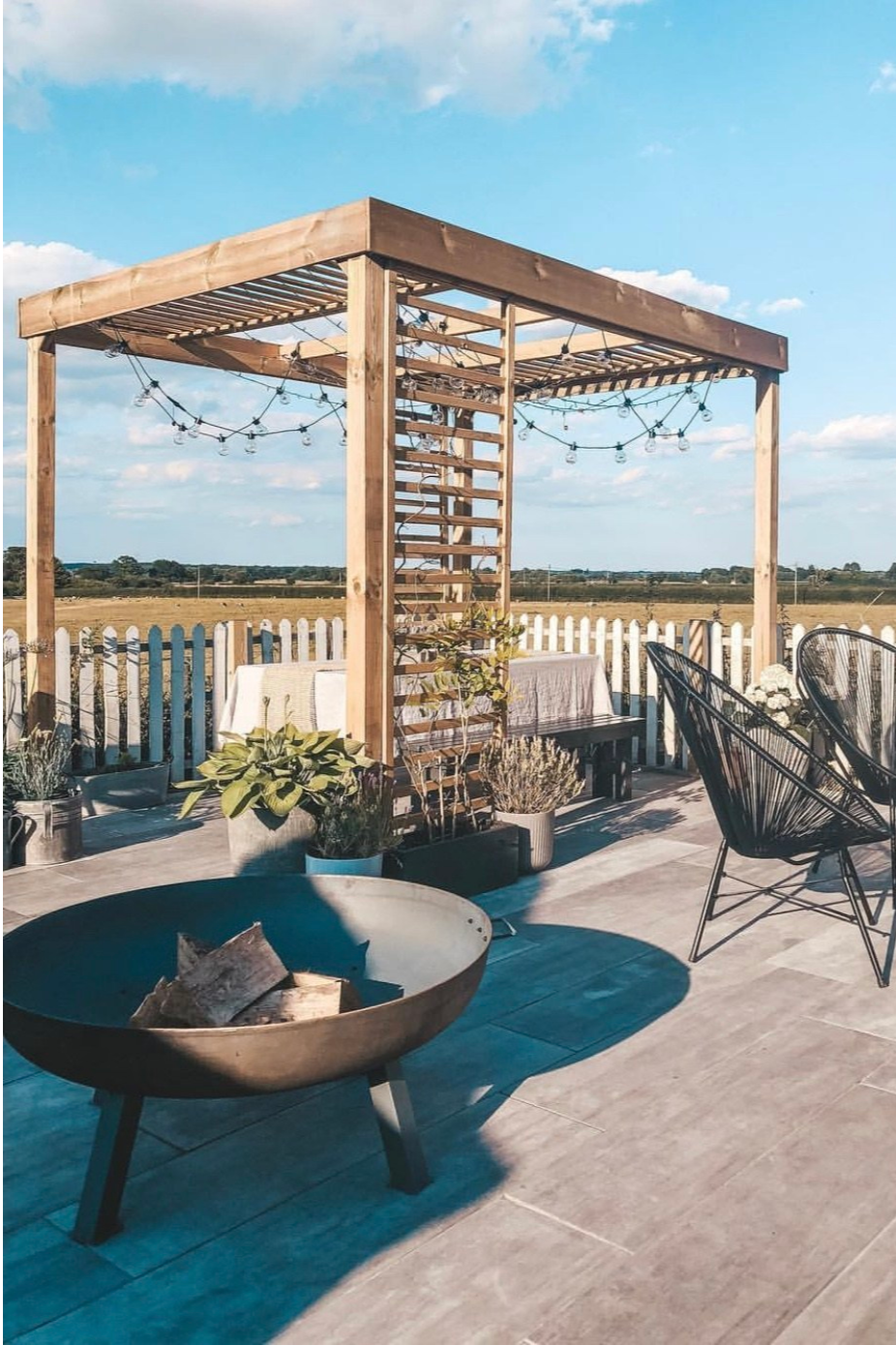 Photo via lustliving - Instagram
Your garden decor is an extended part of your home and first impressions make all the difference! We've seen a trend in making the most of smaller spaces and the entrance to your home for a big first impression. A perfectly cut lawn lined with path lights makes for the ultimate look. Smart outdoor lighting is also a rising trend, this is lighting that features timer functions and motion sensors for easy usage! Solar lights do this perfectly, whether it's a lantern, fairy lights or path lights, solar is always an easy option. With built in daylight sensors, simply leave the lights to soak up the sun in the day and illuminate by night.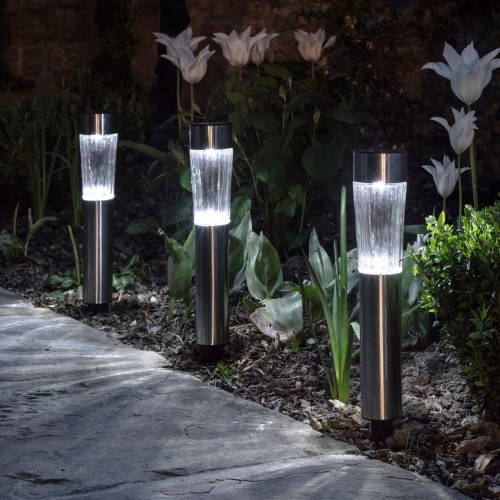 Now more than ever, Instagram is leading trends as we move through the seasons. Two of the most popular trends from the last few years are already making a reappearance - festoon lights and pergolas! Festoons move through every season, both indoors and outdoors, we love to see festoons swagged around gardens high and low for that real summer feel. As well as this, pergolas are returning, with greenery really starting to come through and the weather clearing up. Swag outdoor fairy lights over its structure and place lanterns low to light your outdoor space.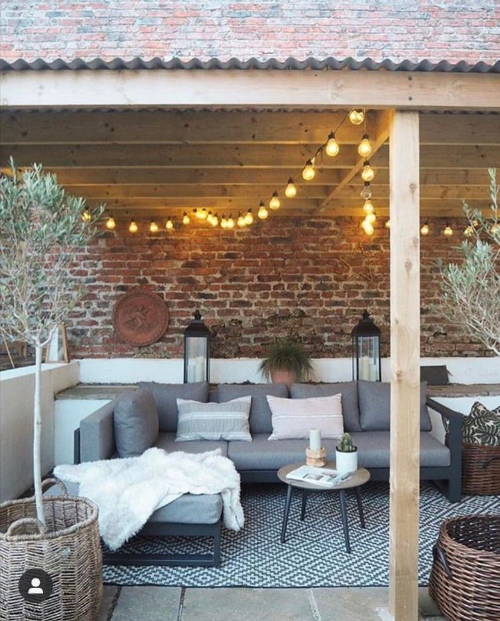 Photo via _lisa_dawson_ - Instagram
During the summer months we spend more time in our gardens than indoors. Our gardens become our lounge with outdoor sofas and dining tables take prime position in our outdoor spaces! Soft textiles such as blankets and pillows also work really well to create a cosy area in your garden - make sure to bring these in during summer showers! Outdoor candles and lanterns are perfect paired with garden furniture. Make sure to place all the lights on timer and this way they'll come on automatically if you can't get out to them.