It's Friday and we've bundled together our five favourite finds from the past week to help you wave goodbye to autumn and say hello to winter. Last week we posted our very own 5 Ways To A Simply Stylish Christmas to give you that festive feeling, and this week we're carrying on the trend with some wintery inspiration for you and your home. Learn how to make a super cool string of DIY autumn leaf fairy lights and everything you'll need to master the scrummiest hot chocolate for those cosy nights in front of the television. You can also find out how to dress the inside and outside of your home this festive season, and there's even something extra cute for the animal lovers.
Here's one for the dog lovers! I just needed to share the cuteness as soon as I found this post; . Ever just wanted to curl up on your sofa, or have that extra ten minutes under your duvet instead of braving the winter elements? These cute little pooches know exactly how you feel. If you want to see a snuggled up Schnauzer or a lazy Labrador, take a look at this post to put a smile on your face and melt your heart.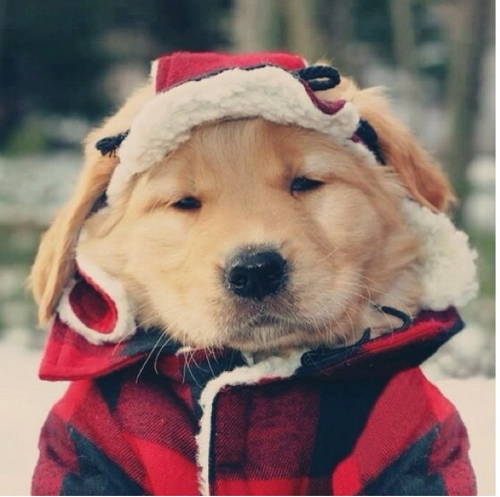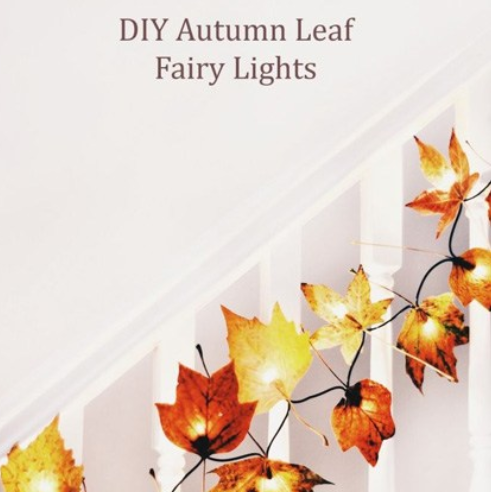 On my daily travels across the world of Pinterest, I stumbled across this awesome blog post. Really easy and cheap to make, you can bring some autumnal decor into your home with some of our , and the last of those gorgeous golden leaves from the garden! Casting a beautiful warm glow across your room once illuminated, string your lights up at the window, along the mantelpiece or on the stairs for a fab fix that'll take you five minutes! Here's everything you'll need and a step-by-step guide on how to create your very own DIY autumn leaf fairy lights in a flash.
Introduce your home to a bit of festive fever by adding some deep, earthy tones to warm up your living room or bedroom this season. Tartan is a must-have for Autumn/Winter 2014 and printed cushions add a wintery feel to any room. Grab yourself a thick woollen throw or blanket, some super cosy candles for your table or mantelpiece and a string of our cosy to drape across mirrors and picture frames. Pop X Factor on and snuggle up in front of the fire – Heaven.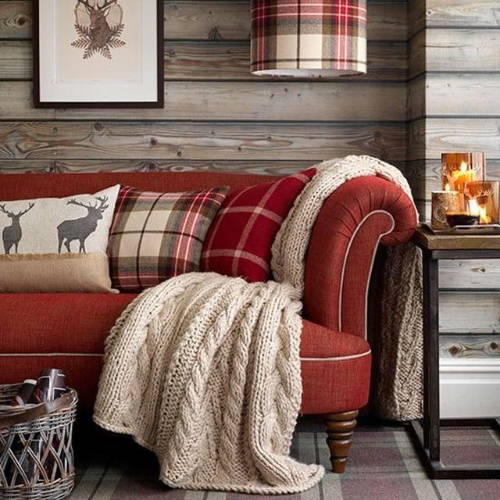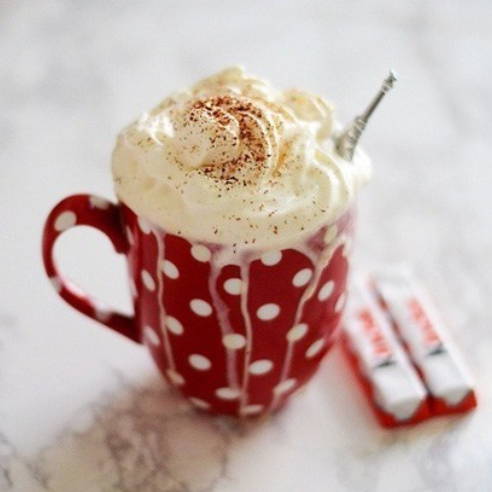 Winter has arrived! The sun is setting before it's even risen and our winter coats have been pulled out of hibernation. I think we can all agree on the fact that there's simply nothing better than a huge mug of hot chocolate to defrost your fingers and warm your tummies when the temperature drops. There are recipes that include anything from salted caramel to bacon, bourbon and hazelnut… yes, bacon! There's something to suit every mood and don't worry, your diet starts on Monday!
Deep red is a perfect colour for the winter season! A timeless classic, it signifies warmth, cosiness and of course – Christmas! Working well with neutral shades such as crisp whites, muted creams and even black, Rectory Red by Farrow & Ball is the perfect shade for this year's festive home. This colour looks great outside as well as inside; try red on your front door to welcome the neighbours and team with a and some for a traditional look this winter.So there we have it, everything you'll need to switch your home from autumn to winter in a flash. Get creative with some DIY leaves and fairy lights, concoct the perfect hot chocolate and give your home that festive feel it's been yearning for. Don't forget we have something new for you every Friday; from quick and easy recipes, gorgeous home decor and interiors to funny videos and Instagram accounts, there's something to suit everyone.