Give your bedroom some ultra festive flair this Christmas, done simply with the aid of some super sparkly fairy lights. Take a peek at our five favourite fabulous ways of using Christmas fairy lights around the bedroom...
1. Create a festive fairy light wreath or garland
There's nothing more festive than a hanging in your humble abode, so why not give any existing Christmas wreaths you've got lying around a revamp? Entangle some battery fairy lights in the wreath for instant sparkle or use battery operated copper wire lights for more of a contemporary look. What's more, you won't have to worry about messy wires if you use battery lights for your Christmas wreath revivals! Hang your wreath above your bed as a centrepiece or hung from the door for a real Christmassy welcome.If you've got any lonely-looking shelves or ledges in your bedroom, why not embellish a lovely Christmas garland in fairy lights for added glitz? For some added inspiration, check out our blog post.
2. Rustle up a Christmas fairy light headboard
Wrap some fairy lights around your headboard for not only a festive feel, but an awesome all year round accessory. Use warm white lights for instant cosiness or go wild with colour with some multi coloured fairy lights.If you don't have a bed frame that's easy to hang lights from, you can always hang some connectable fairy lights above your bed that you can admire when you're all tucked up. They look fabulous at night too, giving you a proper Christmassy starry night feel.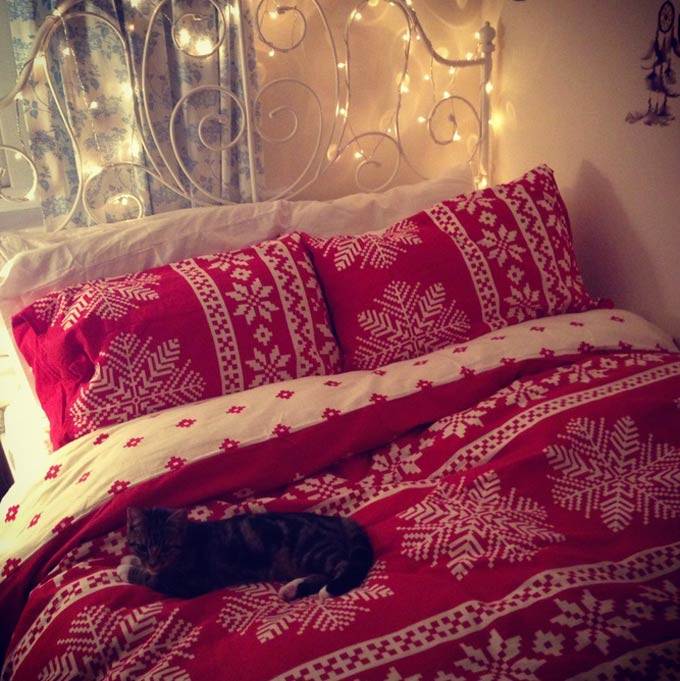 Gorgeous festive fairy light headboard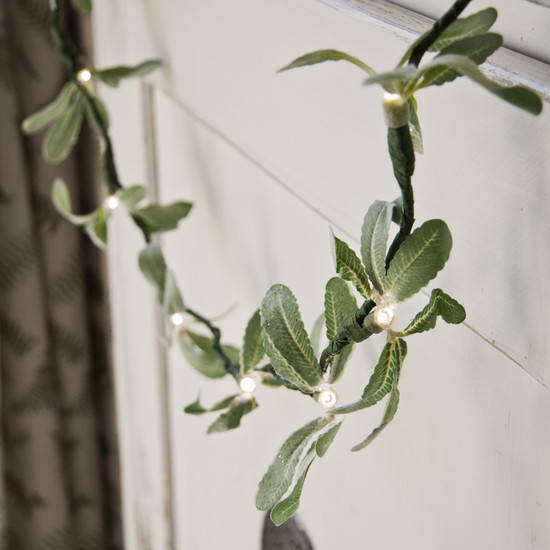 Mistletoe lights for your bedroom headboard or mirror
A simple string of Fairy lights will give your bedroom instant glitz.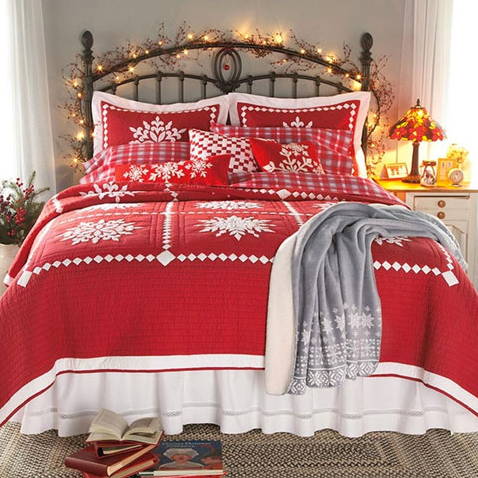 Create your own fairy light garland using LED lights
3. Knock up a Christmas fairy light wall
This Christmassy decorative idea using fairy lights is one of our favourites; and it's been very popular indeed. Create your own fairy light wall using by knocking a few picture hooks into a bare wall, before hanging your string of fairy lights from each hook. To finish, hang some Christmas pegs from your fairy light wall and use it as a Christmas card display. Once the festive season passes, simply swap the Christmas cards for some photos or notes and voilà; you have your own all year round fairy light wall!
Feeling extra girly? You could always use pink fairy lights for this simple DIY project.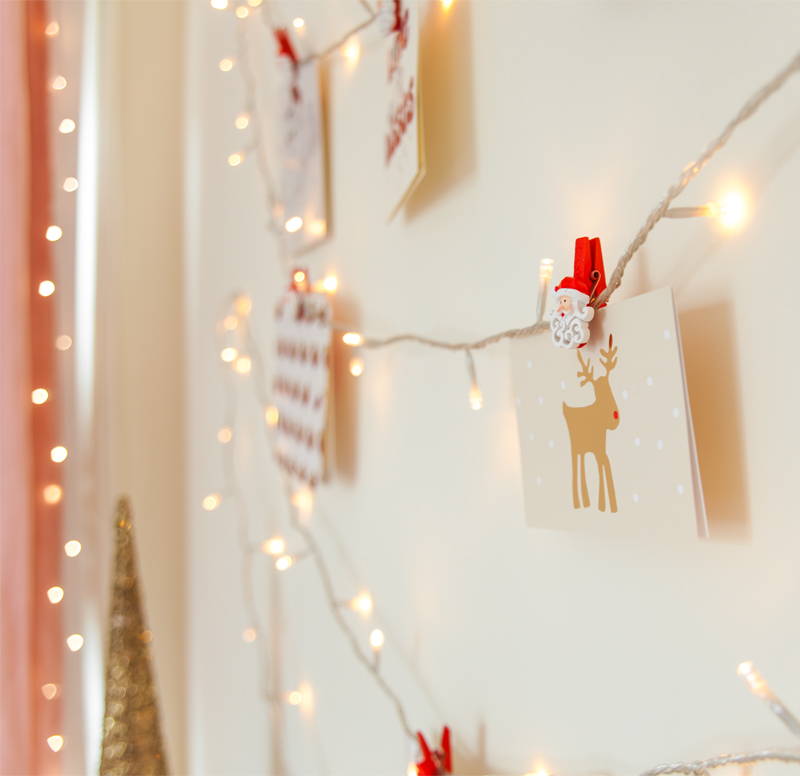 A unique way to display your Christmas cards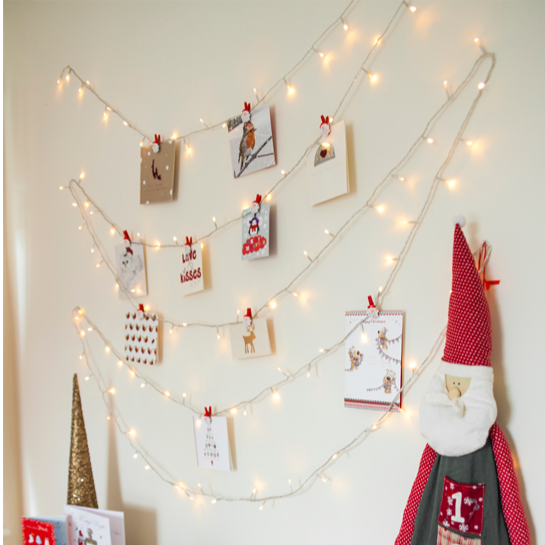 Gorgeous Christmas card wall using indoor fairy lights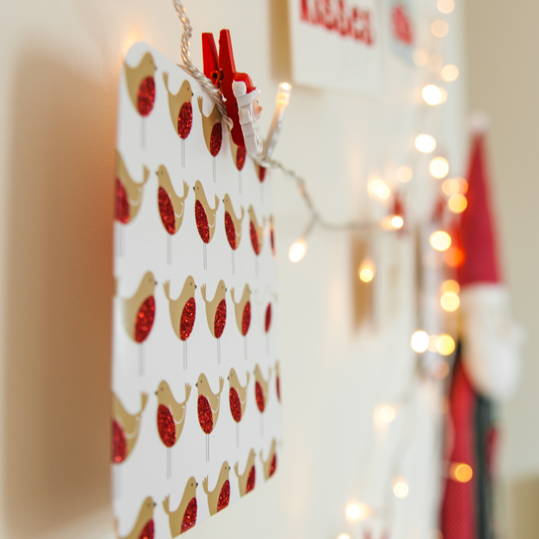 Hang as many cards as you like from your fairy light wall
4. Design your own fairy light Christmas tree
Create your own Christmas tree using fairy lights against a bare bedroom wall. Get creative and play about with different colours of fairy lights; you could use multi-action lights for an eye-catching flashing Christmas tree!
5.  Hang star fairy lights around your room for a festive starry night feel
Christmas isn't complete without some stars around the house, so why not hang some star fairy lights around the bedroom for that added twinkle? Hang them around a mirror, chest of drawers or even a window for a super gorgeous festive touch.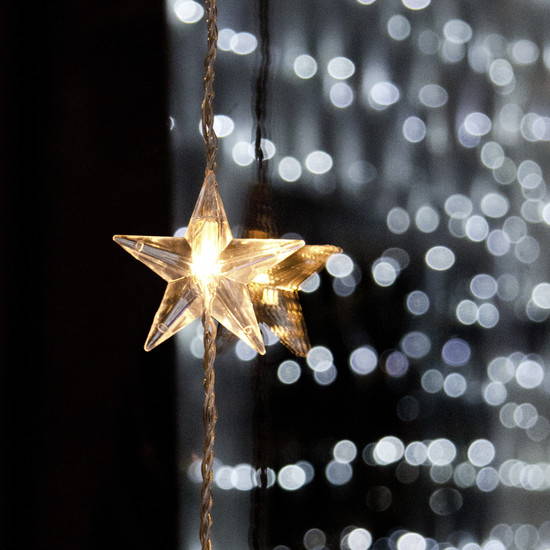 Hang this sparkly star curtain light across a lonely-looking wall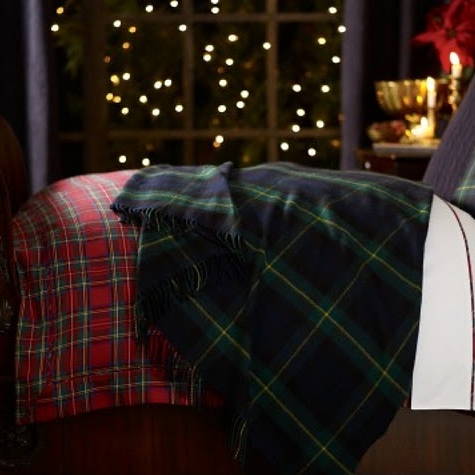 Fairy lights never fail to give your bedroom instant sparkle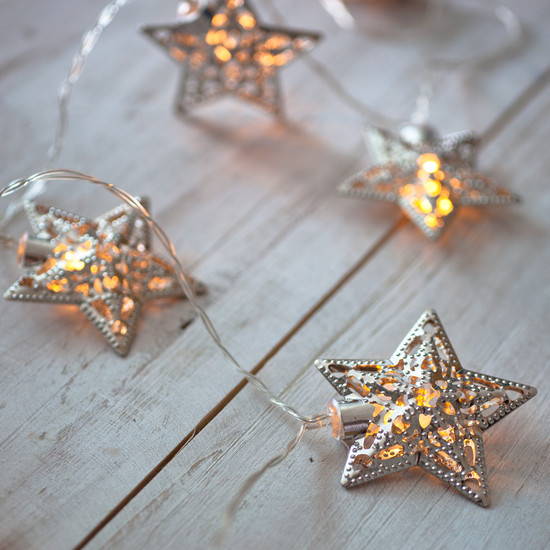 Hang these anywhere in your bedroom for instant Christmas sparkle