With the Easter Holidays over, it's time to get the kids back to work! It can be hard to motivate your youngsters when they are in a home setting, especially when they are still adjusting to home schooling. The line between school life and home life has become blurred over the past few weeks, which can make it difficult for them to focus. They are likely to be missing their friends and their school teachers too! It's important that they continue with their educational activities, to ensure that they haven't fallen too out of sync by the time they eventually return to school. We've put together a few tips to help keep the kids going during the following weeks, with some motivational and inspiring ideas which they are bound to love.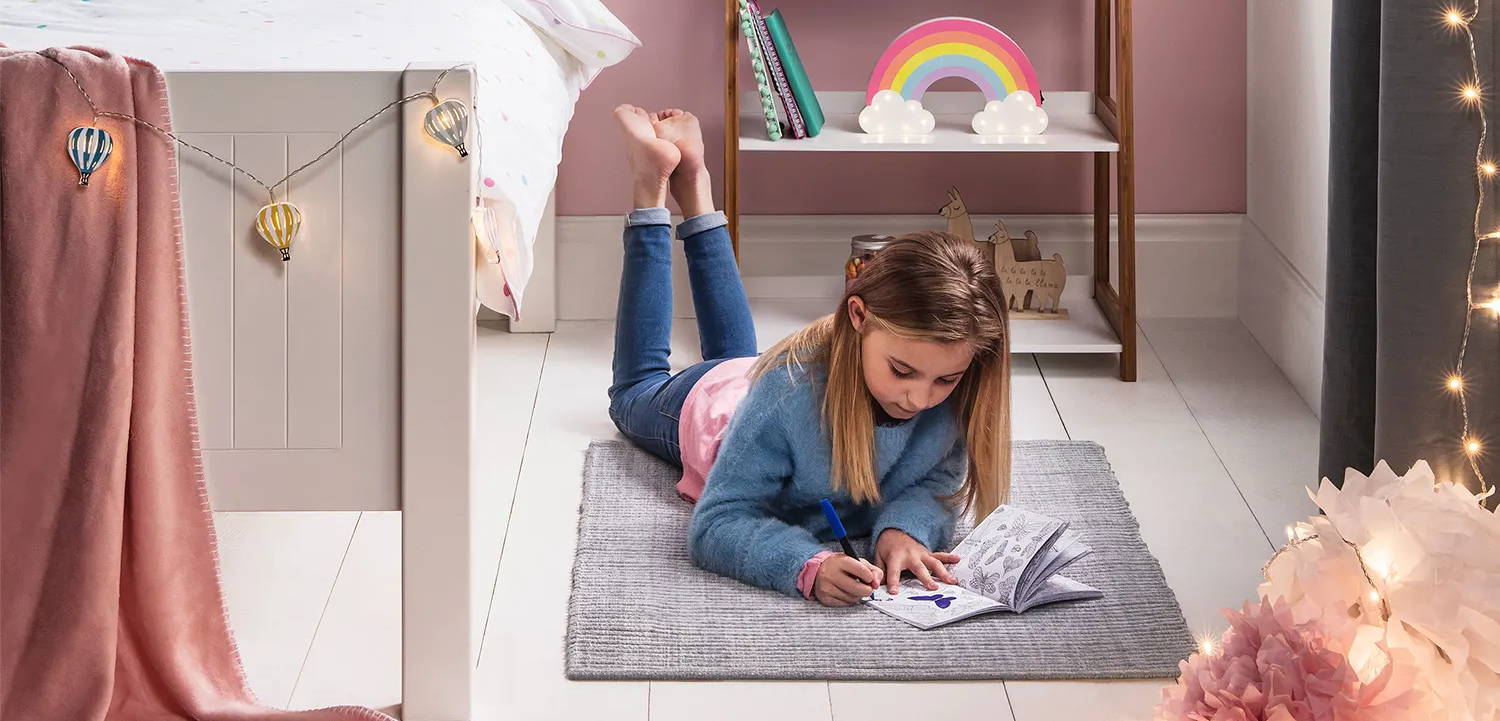 We have the perfect solution for a tidier home school! With all this school work taking place in the house, paper is bound to stack up. Display their written and art work easily, with some peg fairy lights. They are super easy to drape across their work space and this way they can admire their work once it's done. Wherever their school set-up may be, these lights look great in every room. Hang them across the wall or pin to a shelf opposite their desk/table top area, for them to look at whilst they work. The pegs illuminate, making the display effect even greater! There's a handy 6 hour timer as well, so their work can glow for hours at a time. Don't worry about the lights getting too hot, our super safe LEDs remain cool no matter how long they are illuminated for.
Rewarding great efforts has never been more motivating. Choose a piece of your little one's work each week, which you think deserves praising and hang it in all its glory using some star fairy light pegs! Add to the display each week and do this throughout the school term, before taking them down when the next holiday arrives and starting again the next term. There are 10 stars featured across these fairy lights, so you could even pick two pieces of their work some weeks if they have done exceptionally well. This will help fill all the pegs and boost your youngster's confidence! Make it a prominent display amongst their set-up, as a visual reminder for them. This will encourage them to put in the effort every week, to make sure they are worthy of their place on the star wall.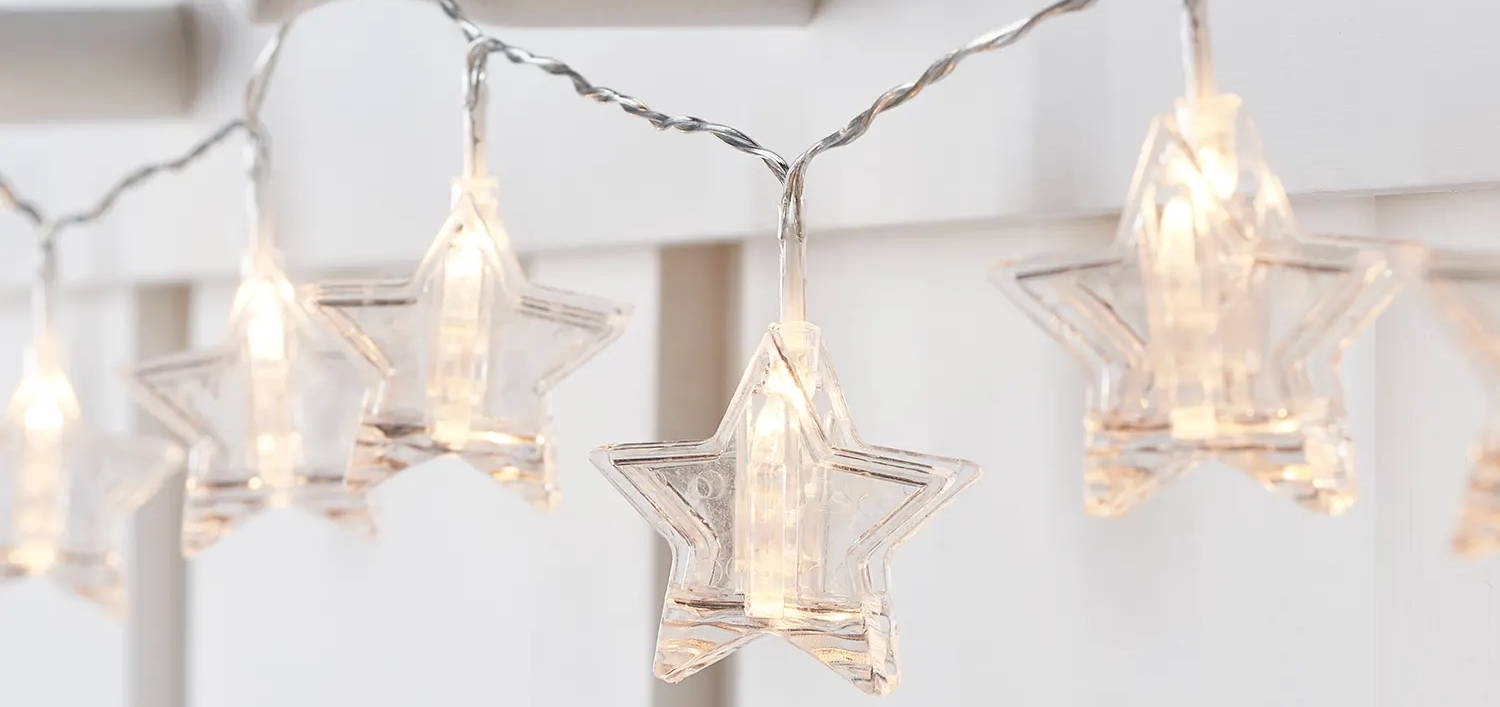 Get creative with your displays at home and consider ways in which you can make your kids' work space super fun. Get them involved in a new project and put together something which they will admire over the coming weeks. Our glass vase has endless uses, which you can experiment with and also get the kids engaged in. Encourage them to use their imagination and get them excited over some themed ideas which they are interested in. You could create a tiny garden, all you need is some soil and a small plant to place inside the vase. Alternatively, make a mini beach with shells and tiny furniture made from paper and cocktail sticks. The vase also illuminates, adding a glowing appearance to your feature. All you need is 3 x AAA batteries to bring your creation to life!
Happiness Project For Bedrooms
With the kids spending a lot more time at home, it's important to make sure their bedroom is somewhere which they can escape to once the school day is over. Distinguishing the split between their school area and their chill out area is crucial to keep a healthy balance between the two. Lighting can help create that cosy and relaxing feel they need after a busy day, as well as jazzing up their room's look. Add some sparkle to their space with a light wall using fairy lights, including some personalised visuals that will make them smile. Print off pictures of them with their school friends and ask them to design a card daily, drawing a picture of a different friend who they miss spending time with. Peg these onto their bedroom wall as a genuine reminder of friendship and happy times!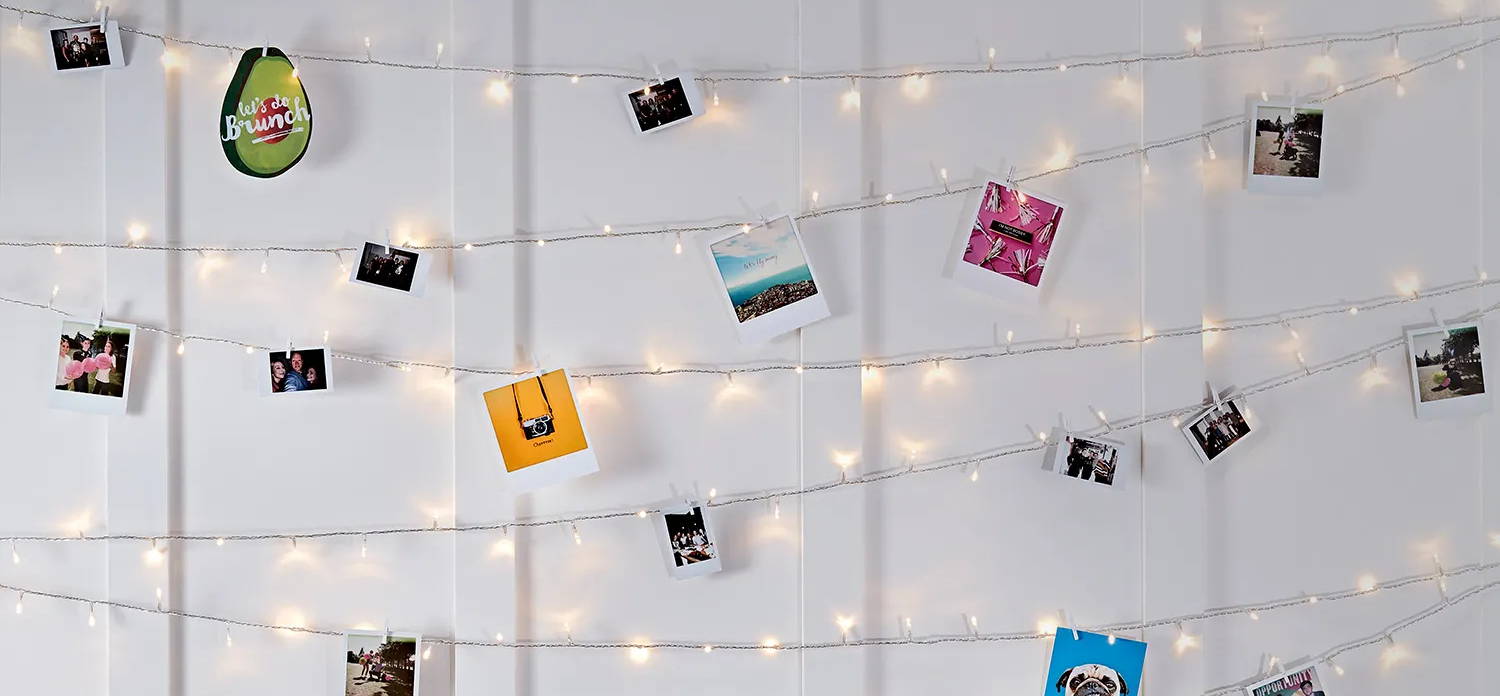 Children have a limited concept of time, so understanding when staying at home will come to an end is hard. They may find that the days start to drag and become repetitive, which is when boredom starts to set in. Try to provide them with an end goal and keep them looking forward to the future, by showing that there is light at the end of the tunnel. Encourage them to write little notes of what they want to do once they can go out and about again. Store the notes in a jar, which they can open once they are able to leave the house again. They can then tick off each of the things they wrote on the notes one by one and make the most of being able to go out once more. This provides them with something exciting to look forward to and something they can focus on as each day passes.
The garden and outdoor space is also a priority for your youngsters during this time. It enables them to get some fresh air and have a change of scene, providing them with some kind of escapism outside of the four walls of the house. You can also use this as an opportunity to educate them at the same time, by taking school outdoors. Children are fascinated by insects, so why not attract some attention from bug life during the evening by wrapping solar lights into bushes and trees in the garden. Wait for the creepy crawlies to come to you and let the children enjoy tiny creature watching. You could organise a bug hunt in the garden, where your little ones write down the names of all the bugs they see or draw a picture instead if they prefer to be artistic!