Earthy textures, open ceilings & simply beautiful timber beams, the biggest trend for wedding lighting has to be barns! They're a natural canvas for vintage or classic themes and usually come complete with an abundance of the rolling countryside for daytime entertaining. We'll show you how to work those beams, tips for lighting up your space and getting the most out of your wedding decorations.
In the modern world of man-made materials, there's nothing better than going back in time with barn timber. Aged with charm, us Brits are blessed with so many barn venues dotted all over the land but it doesn't matter if your barn is 10 years old or 100 years young - all you need are beams. Timber beams give you the ability to bring colour & texture to your wedding reception with lots of wedding lights. Chances are the venue will offer services for hanging things high, so here's how to do it...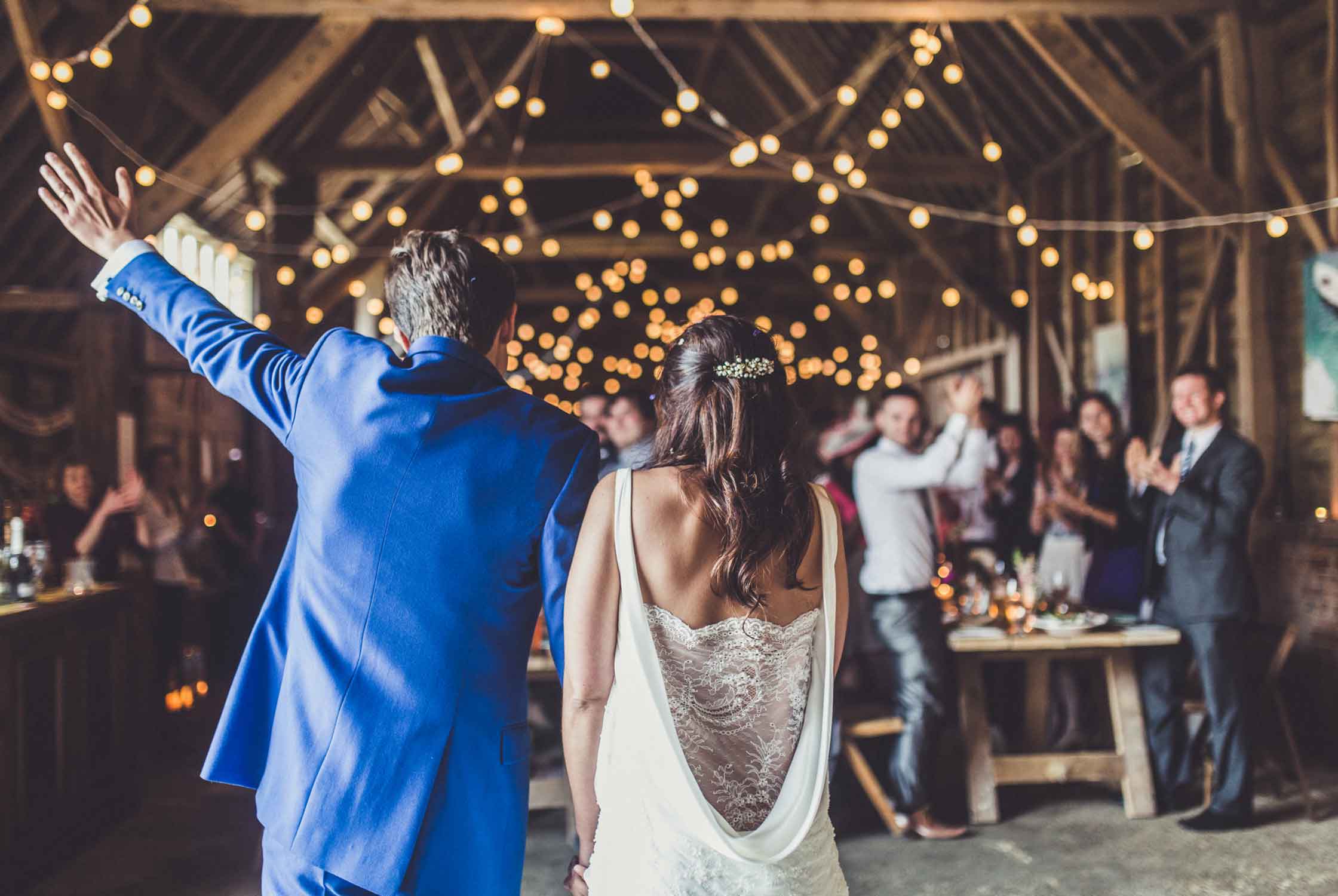 Zig zag festoon canopy - photo via Claire Penn.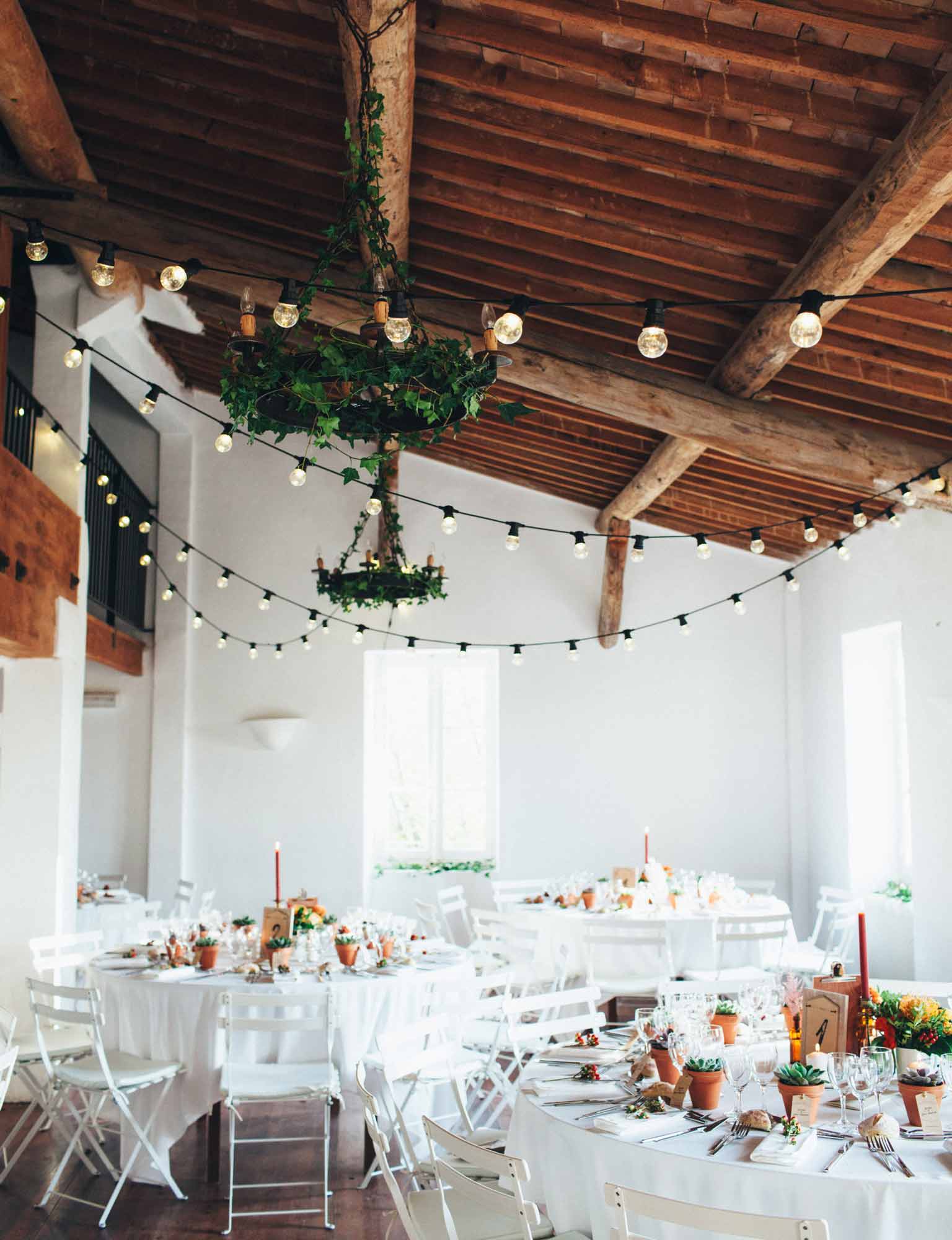 Curtain light back drop at The Normans Barn, York.
Festoon canopy - photo via Monsieur Plus Madame.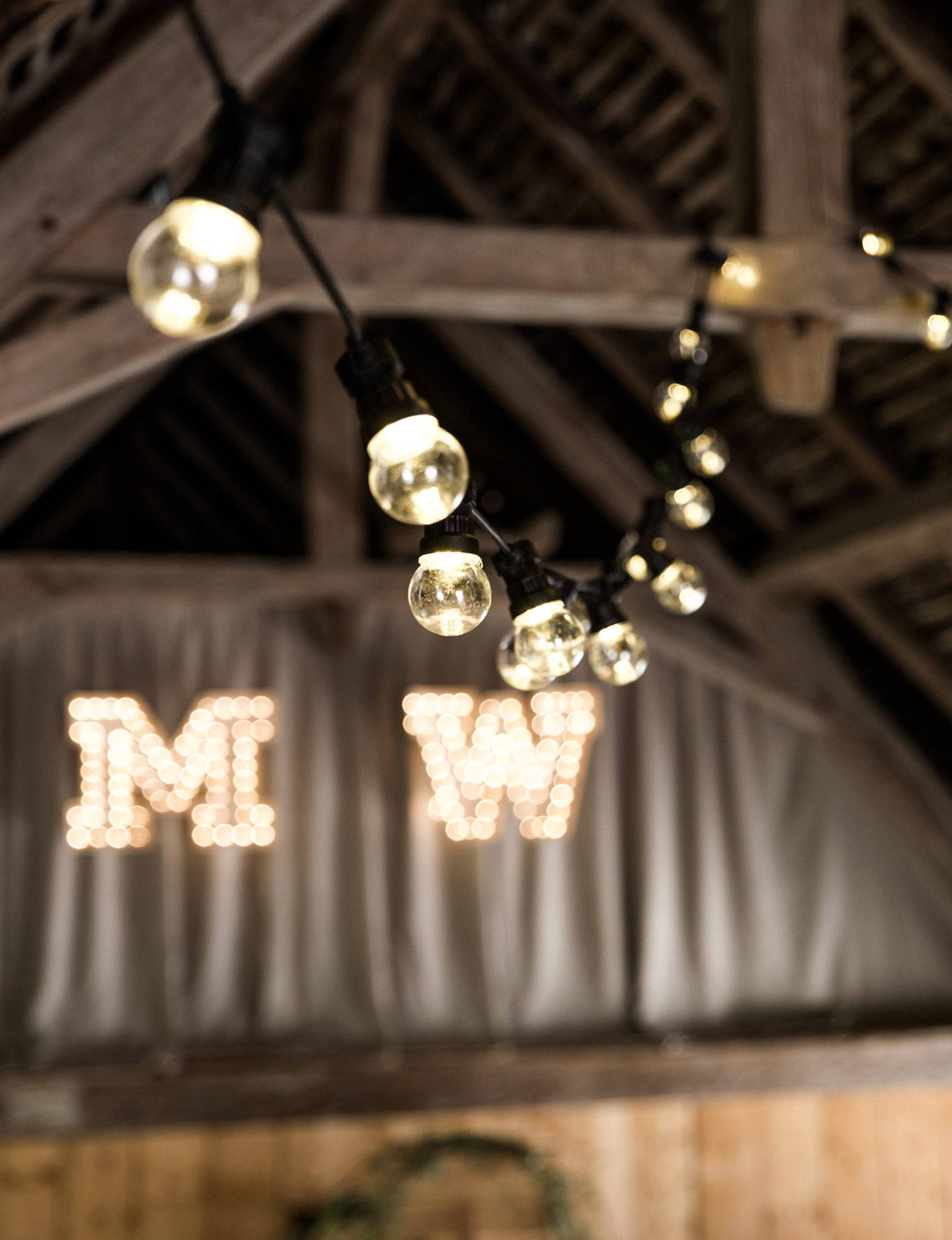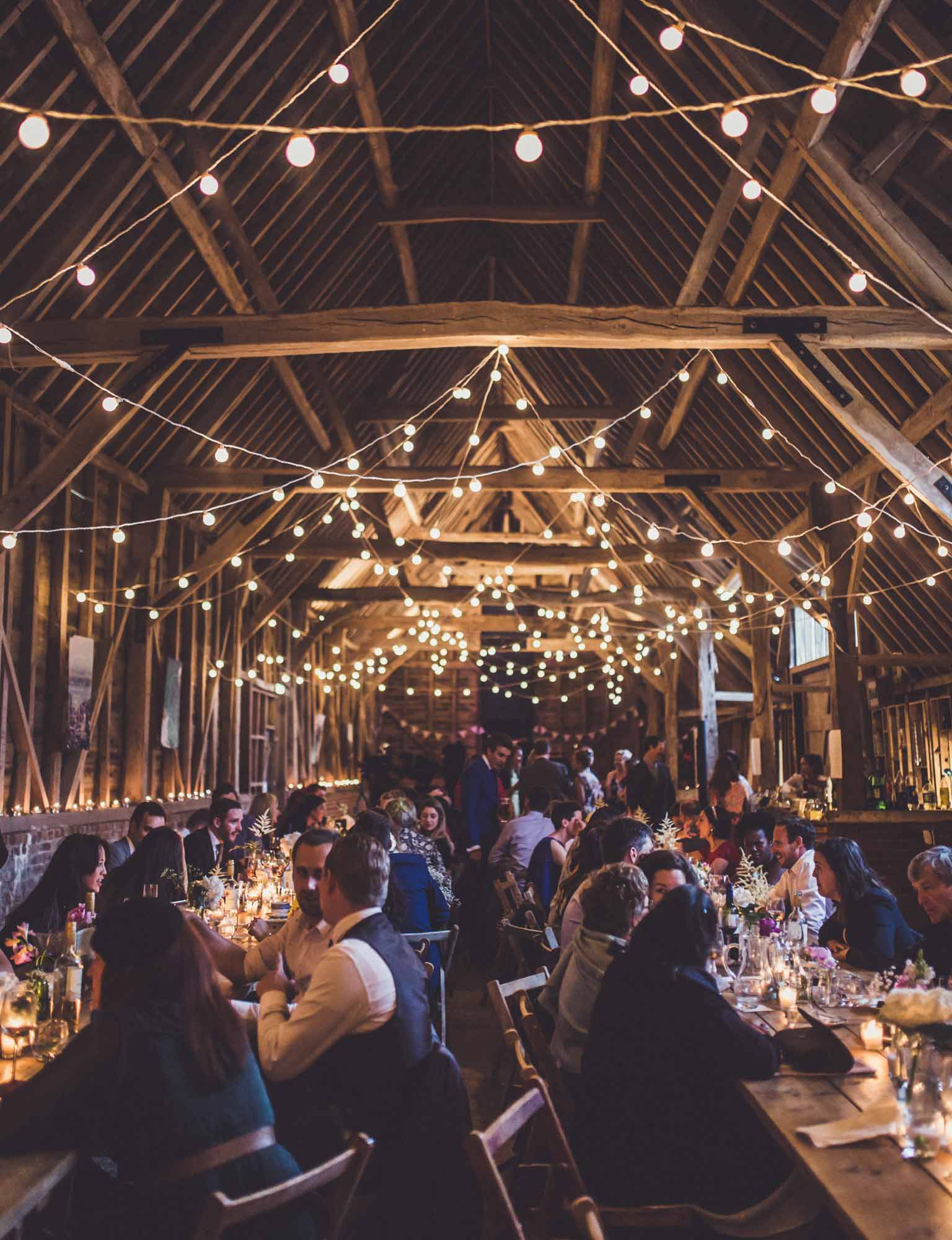 Warm white tones with timber beams - via Monsieur Plus Madame.
Clustered festoon canopy - photo via Claire Penn.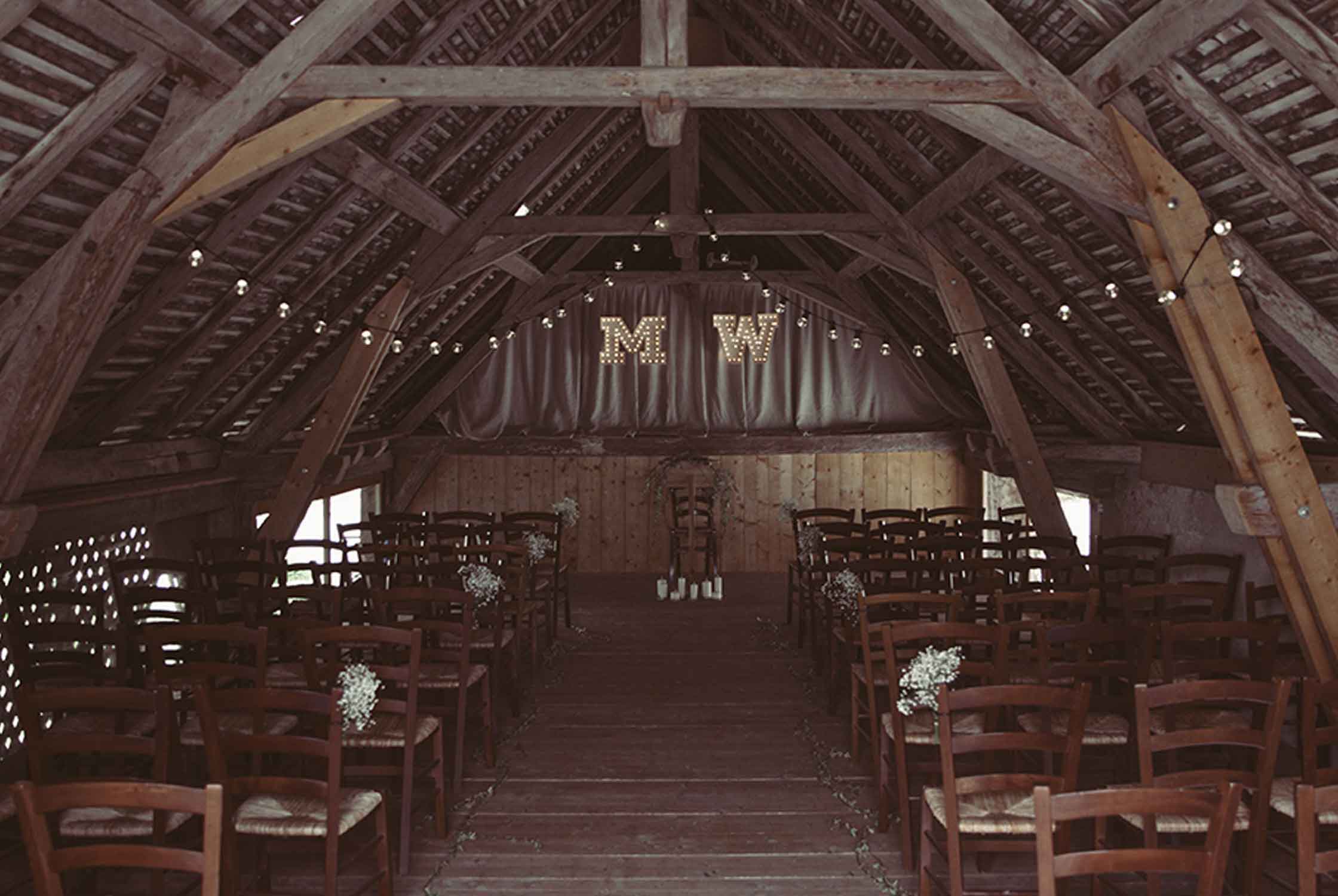 Beautiful barn ceremony - photo via Monsieur Plus Madame.
Festoon light canopies & barns are a match made in heaven. Light canopies can swag and chase the entire length of your barn, or provide a highlight for that late night disco boogie space. With longer lengths and better coverage than fairy lights, we'd always opt for festoons in a barn ceiling due to their size. With big bulbs and oozing ambience, they're also super easy to run all from one plug socket, ensuring you'll have them hung in no time at all. Yes, fairy lights can also work in smaller spaces however we feel they're best suited to marquee weddings.
Clear cap festoon canopy - photo via Monsieur Plus Madame.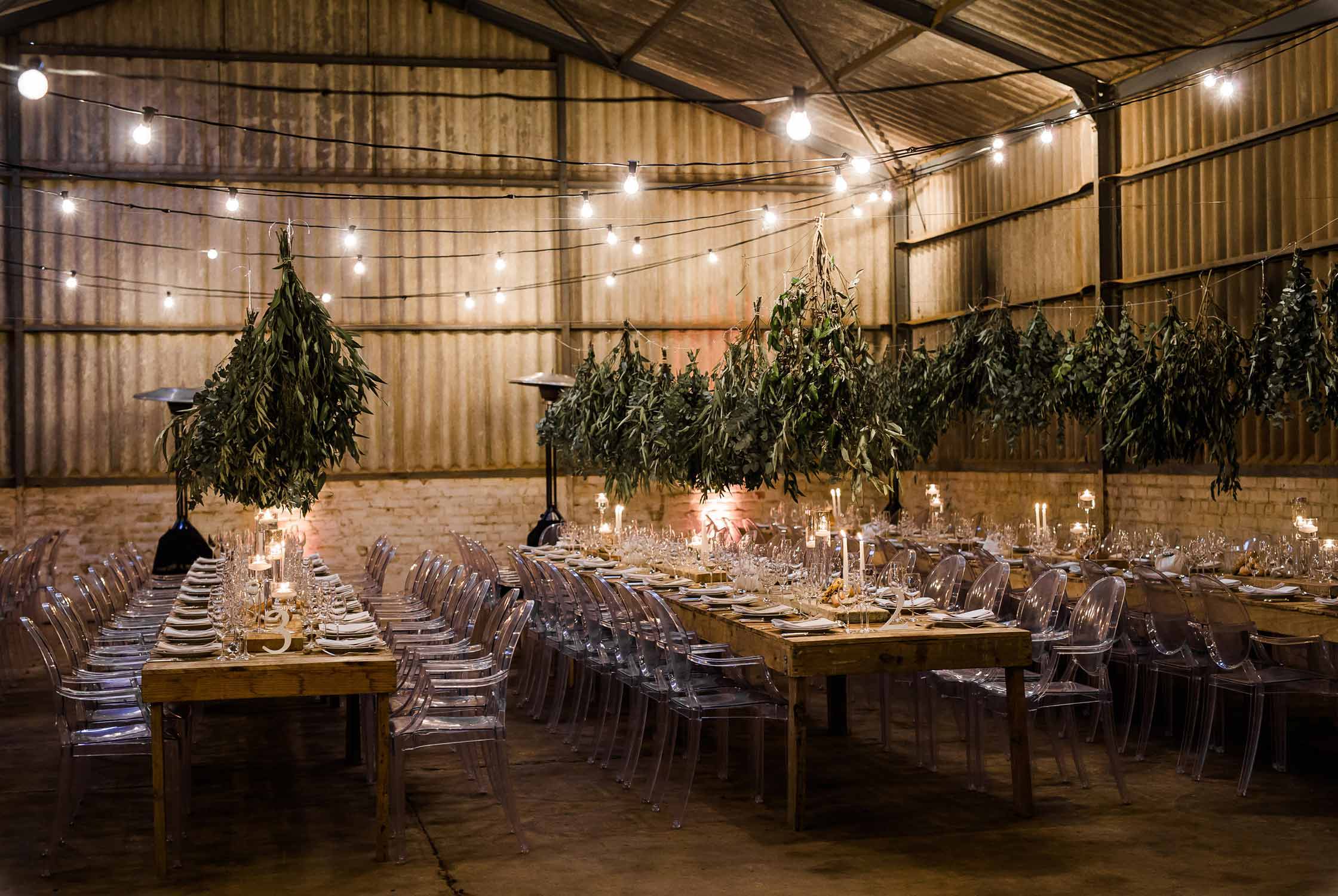 Hang foliage from your canopy - photo via John Barwood.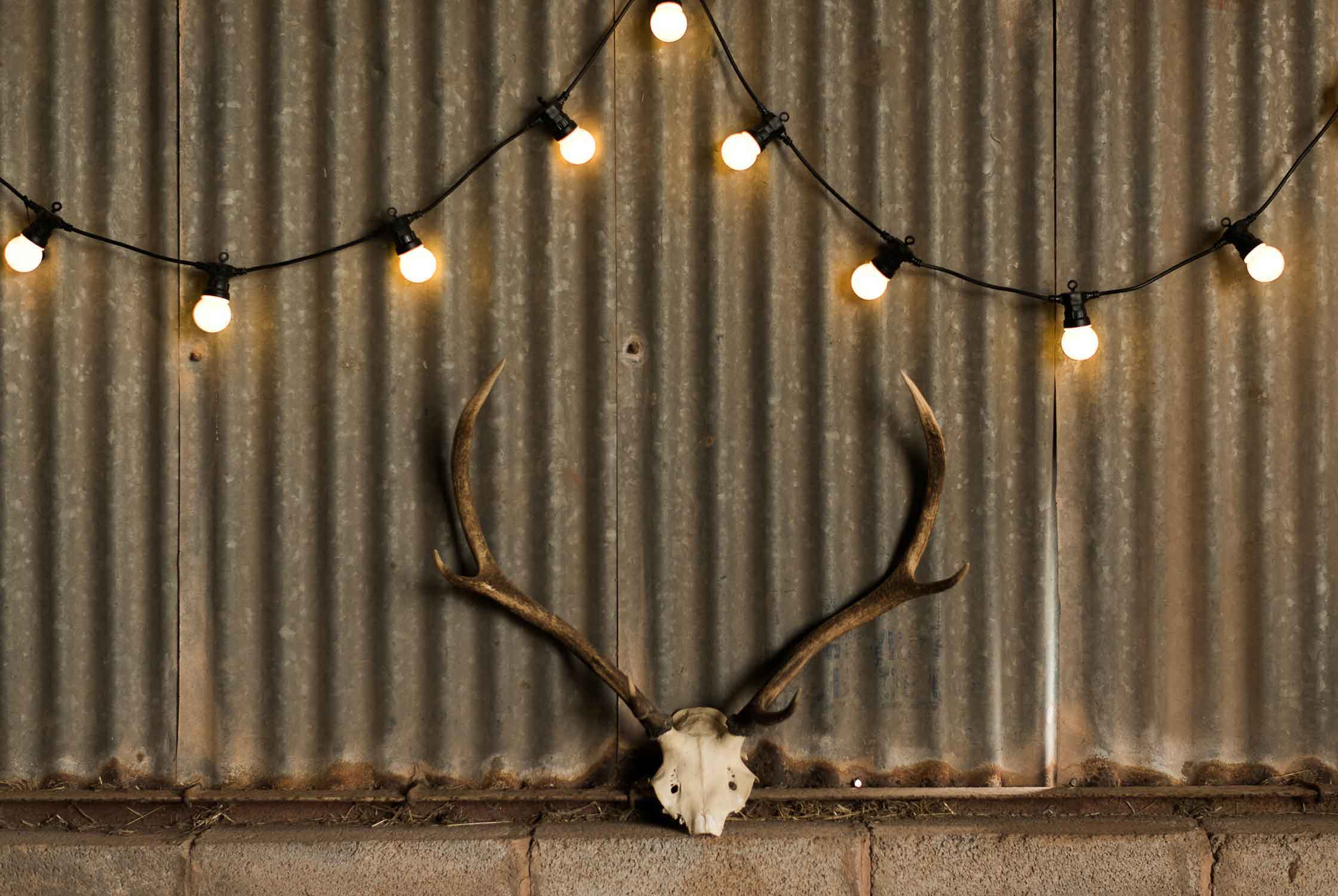 Rustic barn festoons - photo via John Barwood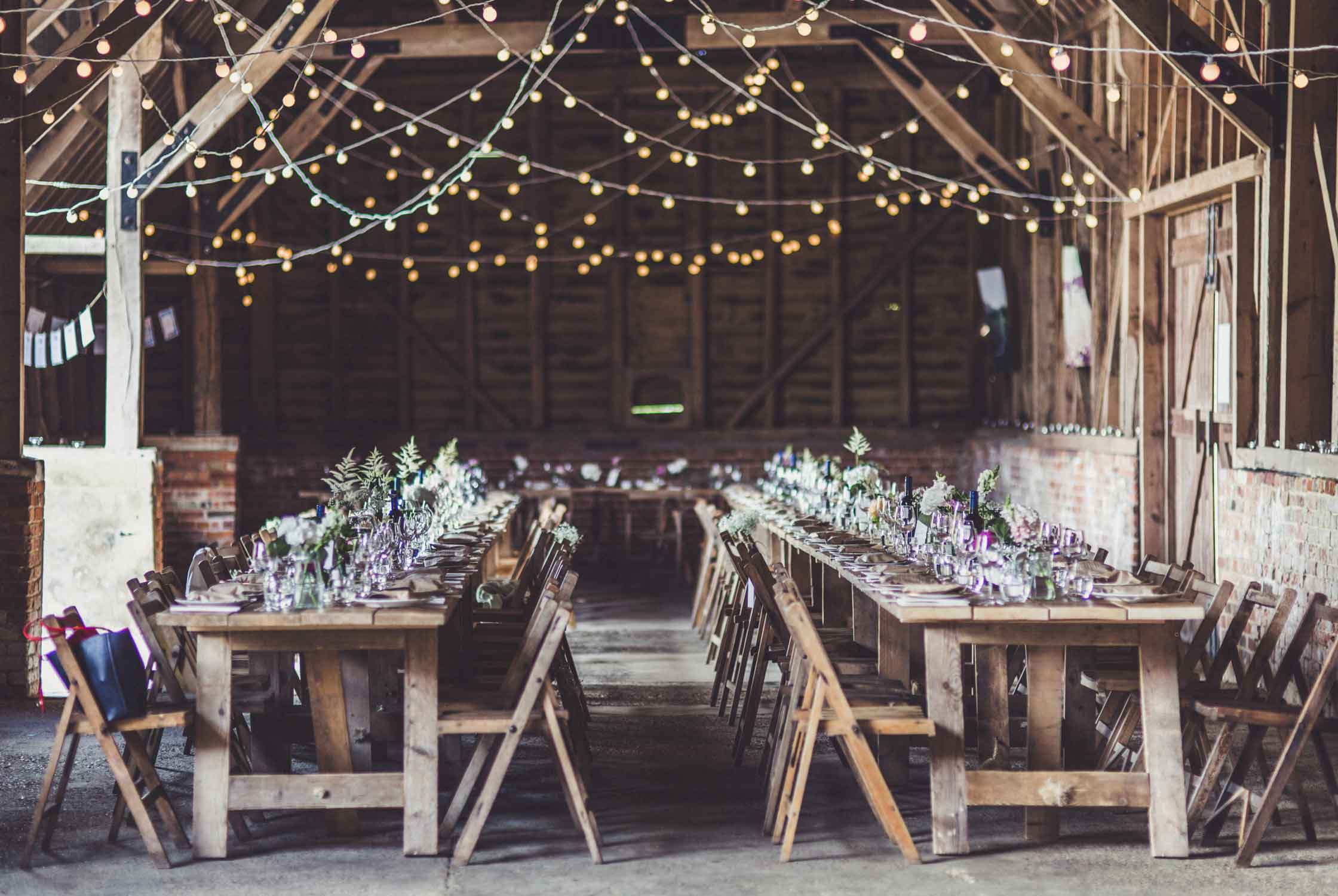 Bunting should definitely be on your list for adding a sprinkle of colour and texture to your beams. Swag low for a loose & natural feel or pull taut to cover more space for less, bunting doesn't have to be kitch. With a wide choice of wedding decorations available online to buy you'll have no problem finding something suitable for your theme. If you know your way around a sewing machine or are a dab hand with the patchwork it's pretty easy to make your own too.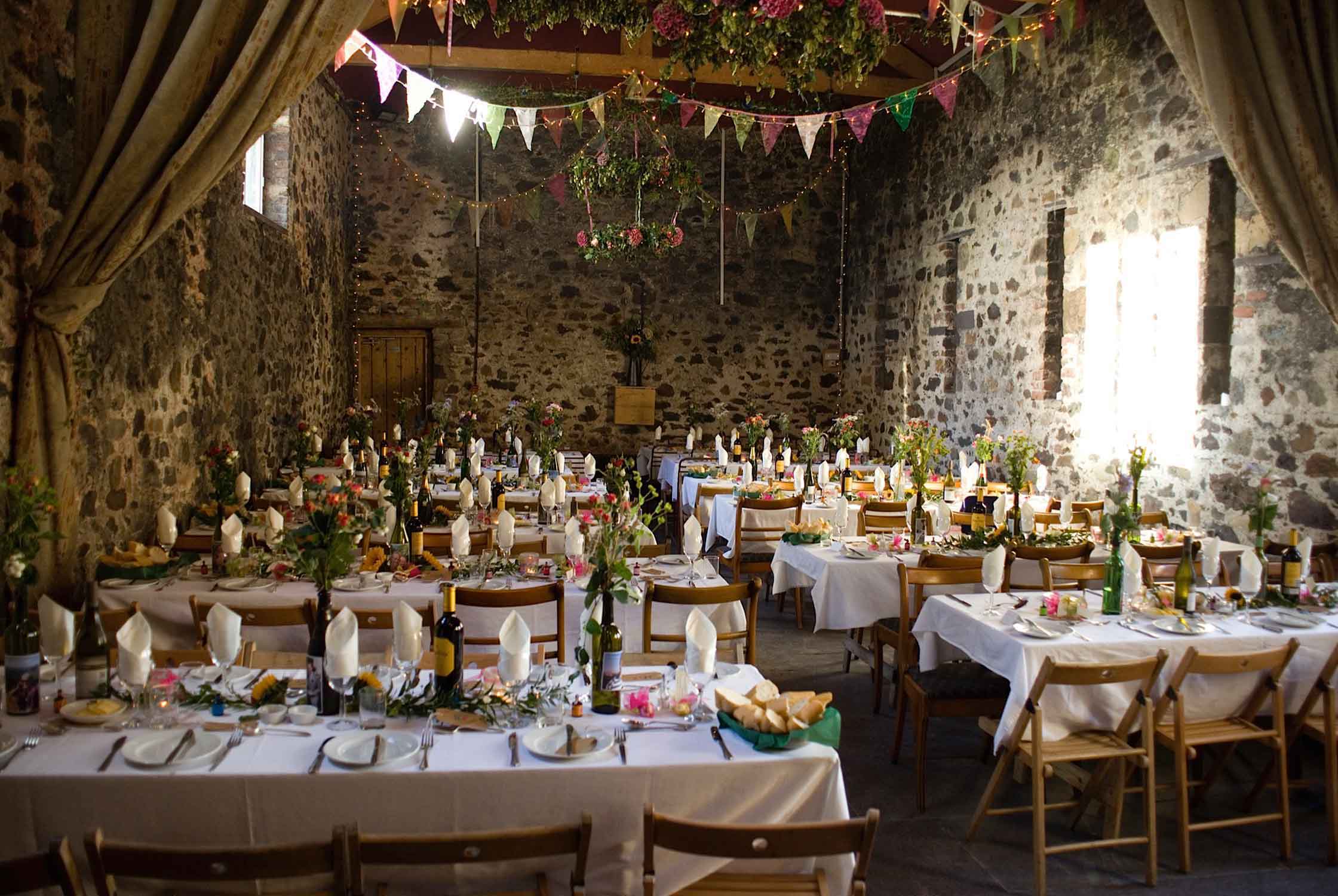 Fairy lights & bunting - photo via Fiona Zinovieff.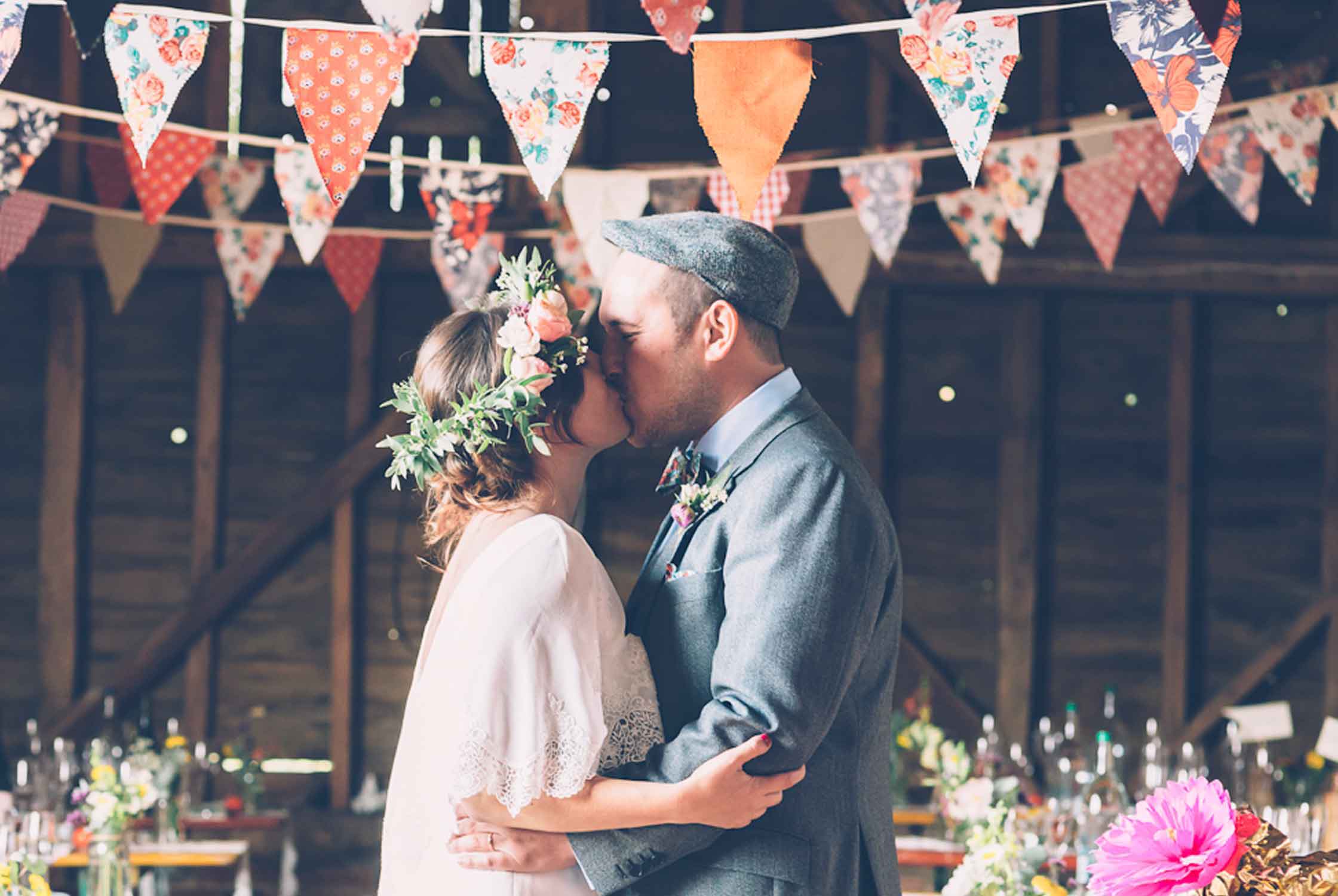 Bunting canopy - photo via Louise Griffin Photography.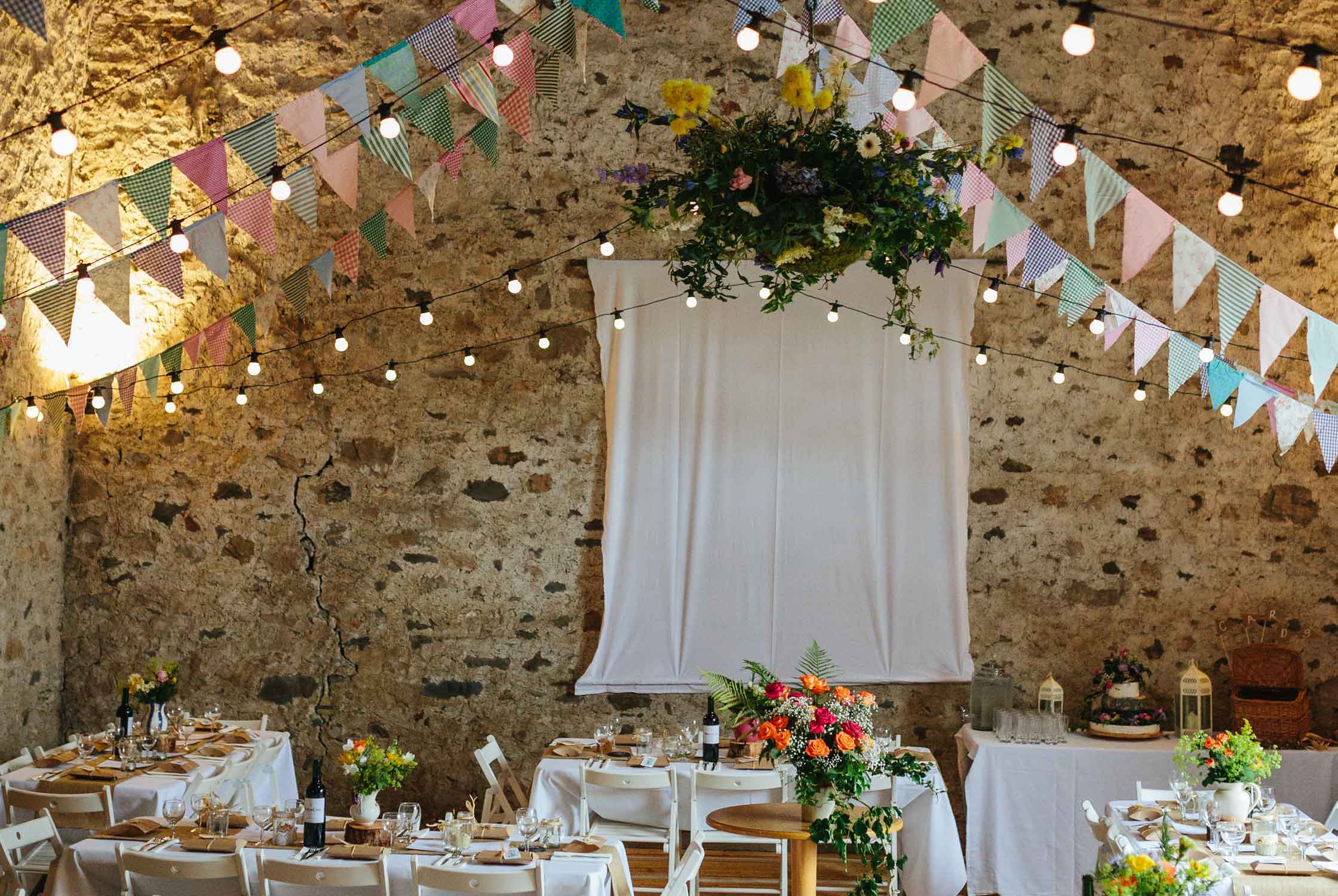 Whilst lighting can give a structured feel to any barn wedding, you can soften the appearance easily too. Hide cables with greenery, florists will be able to provide you with easy ideas but we love a simple ivy. Wrap your ivy, hang leaves and drape wildflowers from, pillars, beams or strings of lights for a fairytale forest feel in moments. The contrast of greenery and the earthy tones of timber are simple and stunning, combined with the warmth of fairy lights and you can't go wrong. Love the vintage style festoon lights (as shown below)? See our Ingenious collection and discover more.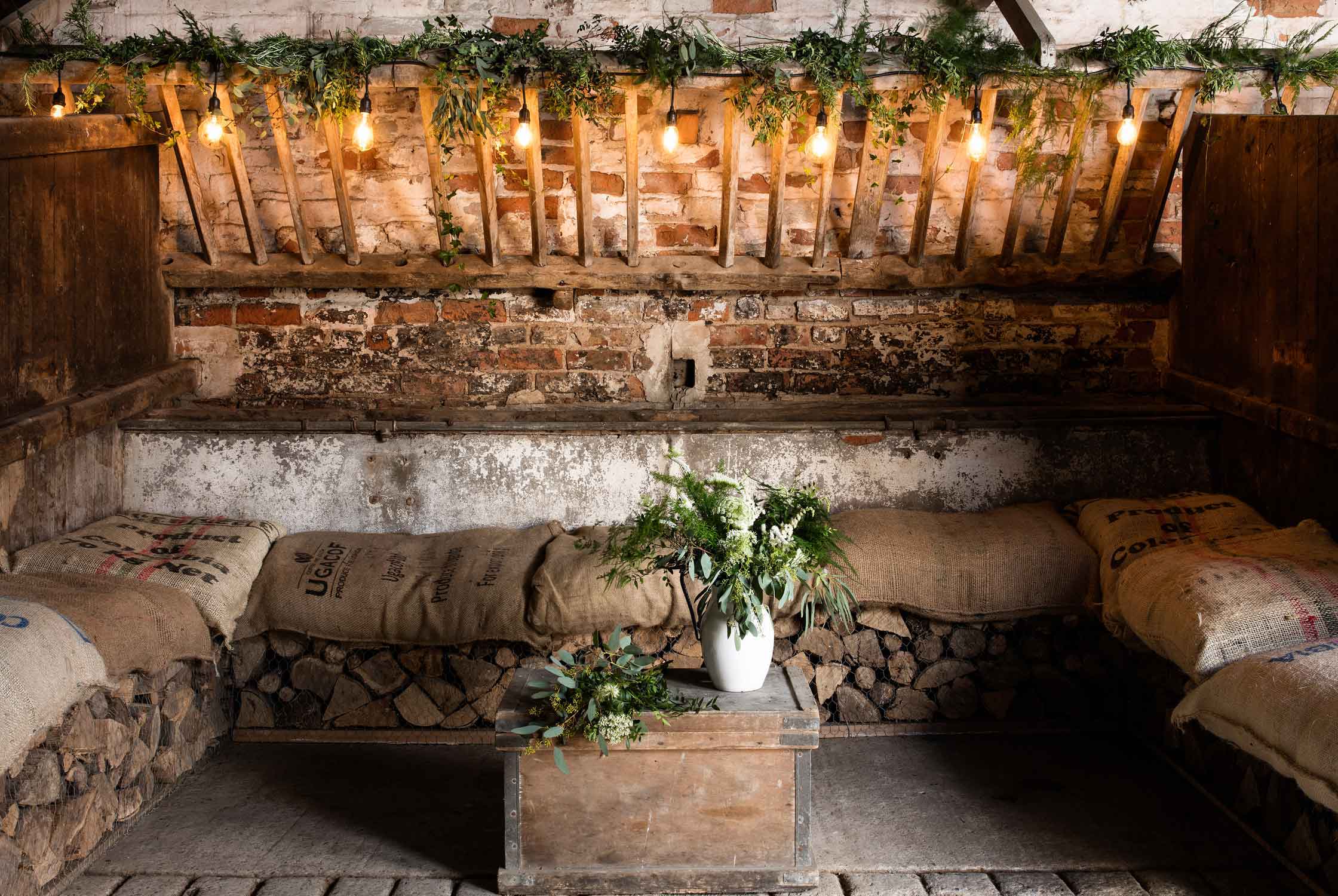 Foliage filled cow stalls, Normans Barn, York.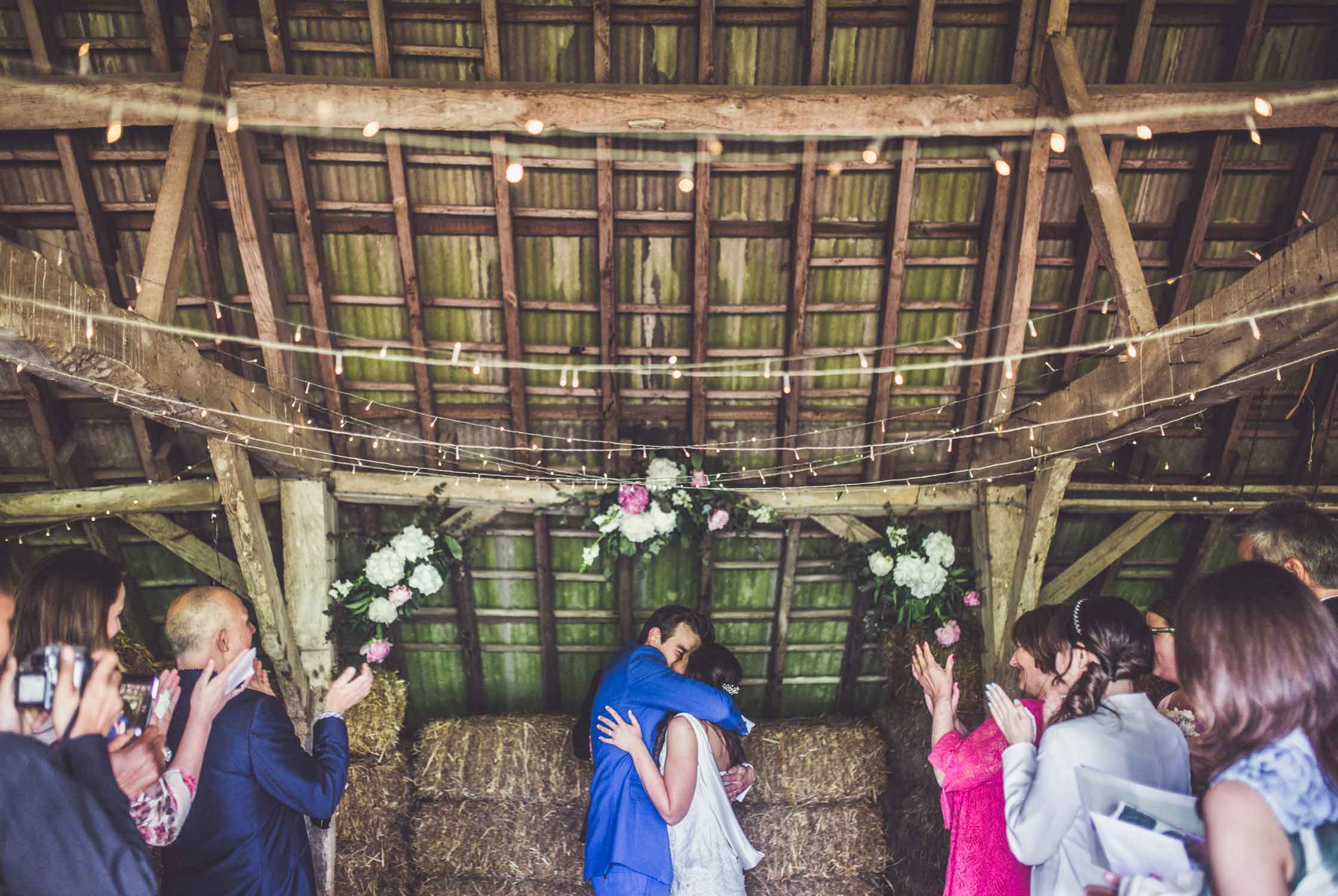 Flowers & dainty lights - photo via Claire Penn.