4 Favourites for your Christmas Garden
It really starts to feel like Christmas once Christmas lights start lining the streets and lighting up our gardens. If you're unsure of where to start, our guide to outdoor Christmas decorations is sure to lead the way to lighting up your garden! Here's our four top picks for spreading some Christmas magic with ease, no matter how big or small your space.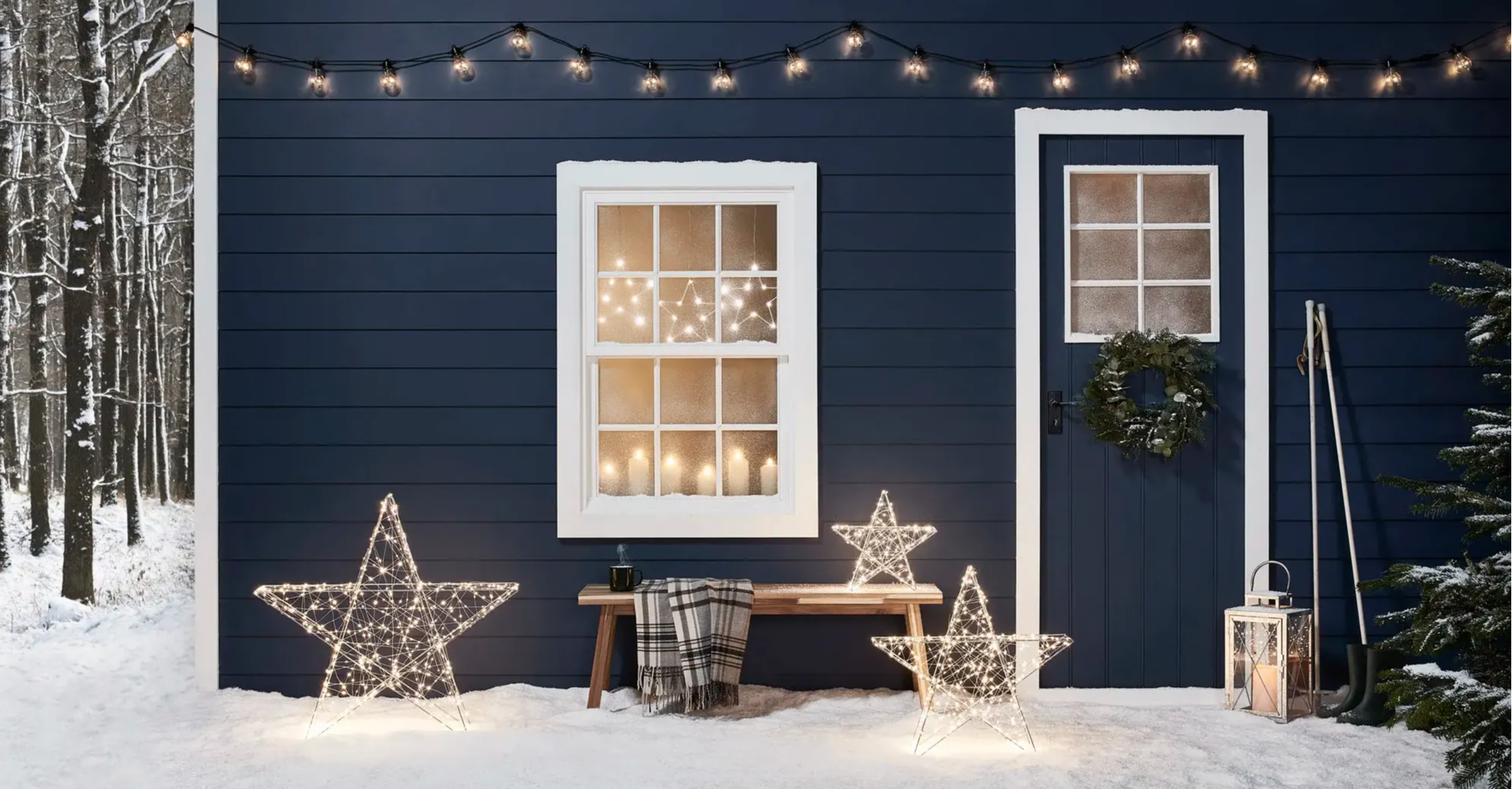 Turn your home into your very own Christmas grotto with icicle lights, they're perfect for lining roof lines to give a realistic icicle effect all year round. Simply line the front of your home for the ultimate display. Our top tip is to use easy gutter clips, simply pop the hooks on over your gutter and line along the roof with even spacing between each. Secure the icicle lights into the hooks and set to twinkle for a winter cabin!
Outdoor fairy lights are a super easy way to illuminate your home for the Christmas season! They're a hassle free way of lighting up areas of all different shapes & sizes. Whether you're simply lining fences and hedges or going all out with lights entwined throughout the trees, your garden is sure to be shining! If power is limited we have some great accessories to allow for lighting displays to be split and multiple lights powered from the same plug. Our top tip for fairy lights is to ensure the lights are switched on before dressing hedges and trees, this way there's no surprises when the lights are illuminated.
Outdoor net lights are our first choice for covering large areas with dense lights. They're super easy to connect up and display, simply drape over your outdoor areas for twinkling lights! If you want to light up your home this Christmas but don't have the power, outdoor battery lights are your go to, even without power you can still have your garden shining. With excellent battery life over the Christmas season, we recommend placing the lights on the handy 6 hour timer for automatic illumination each evening.
Star lights are ever trending Christmas lights for both indoors and out. Our top pick for garden star lights are stake lights, they're perfect for securing into the ground and withstanding cold winter nights. New for this year, our LED star light trio will steal the show, designed for outdoor use, they're happy outside and placed in porches throughout the season.
Christmas Garden Must-Haves