Whether you're in an aged Georgian pad or a contemporary castle, porch and pathway lighting is a must-have. Ideal for lovers of symmetry or those wanting a casual feel, our Christmas lighting inspiration for your porch will get the creative juices going. We'll show you how to light up the approach using whimsical Christmas figures, illuminate your entrance way and dress your front door.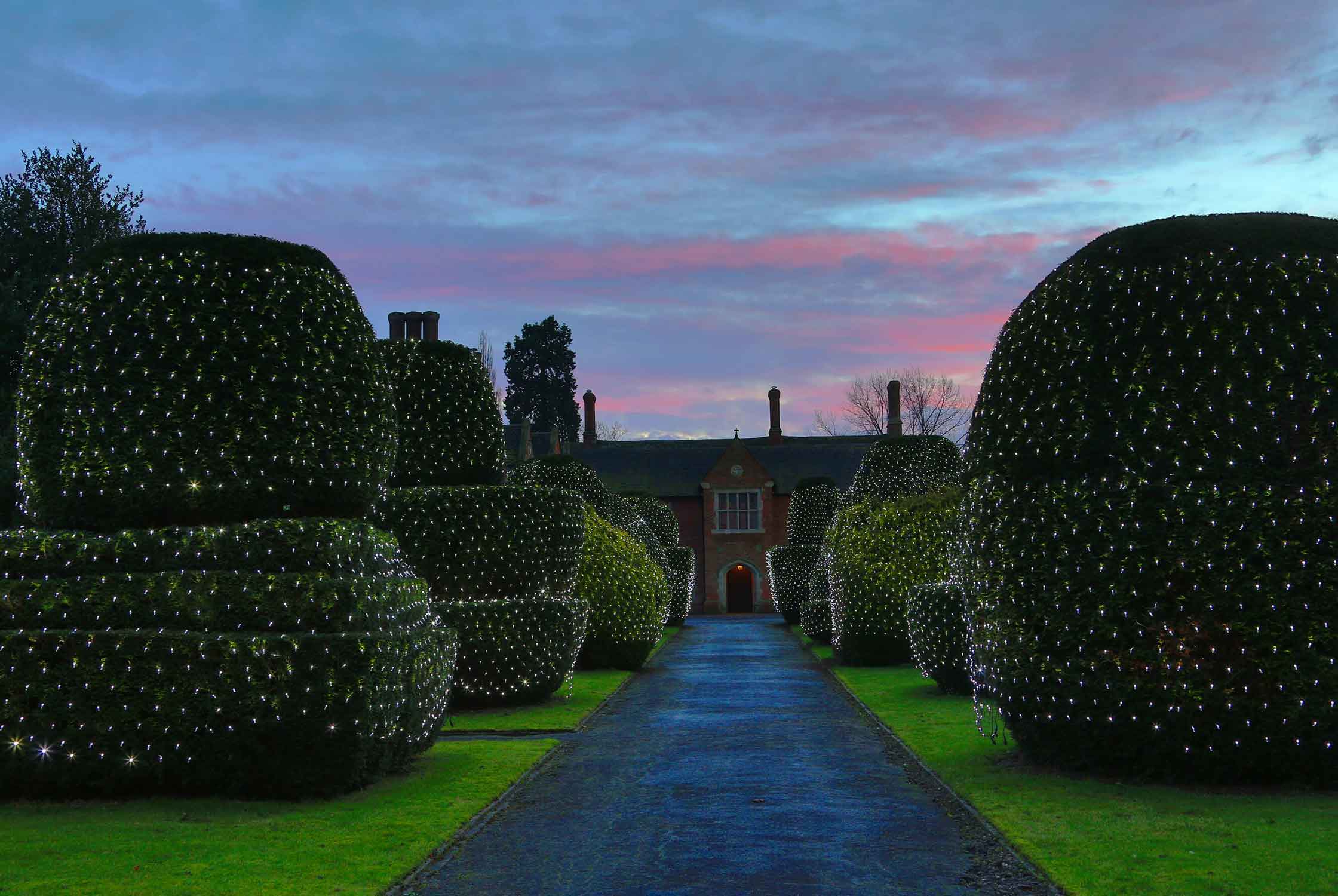 From pathway to the porch, here's where it's perfect for potted shrubs, topiary and beautiful bay trees. Forget passing wires through the nearest window, choose weatherproof battery outdoor Christmas lights with a handy timer and you'll have sparkle night after night. Double up your box trees for a traditional feel and always match your colour so the tone flows from your approach. If space is a premium then solo trees can also look perfect, such as a lollipop bay. For that magical entrance to your home this season, our collection of outdoor Christmas decorations are sure to add some unique additions.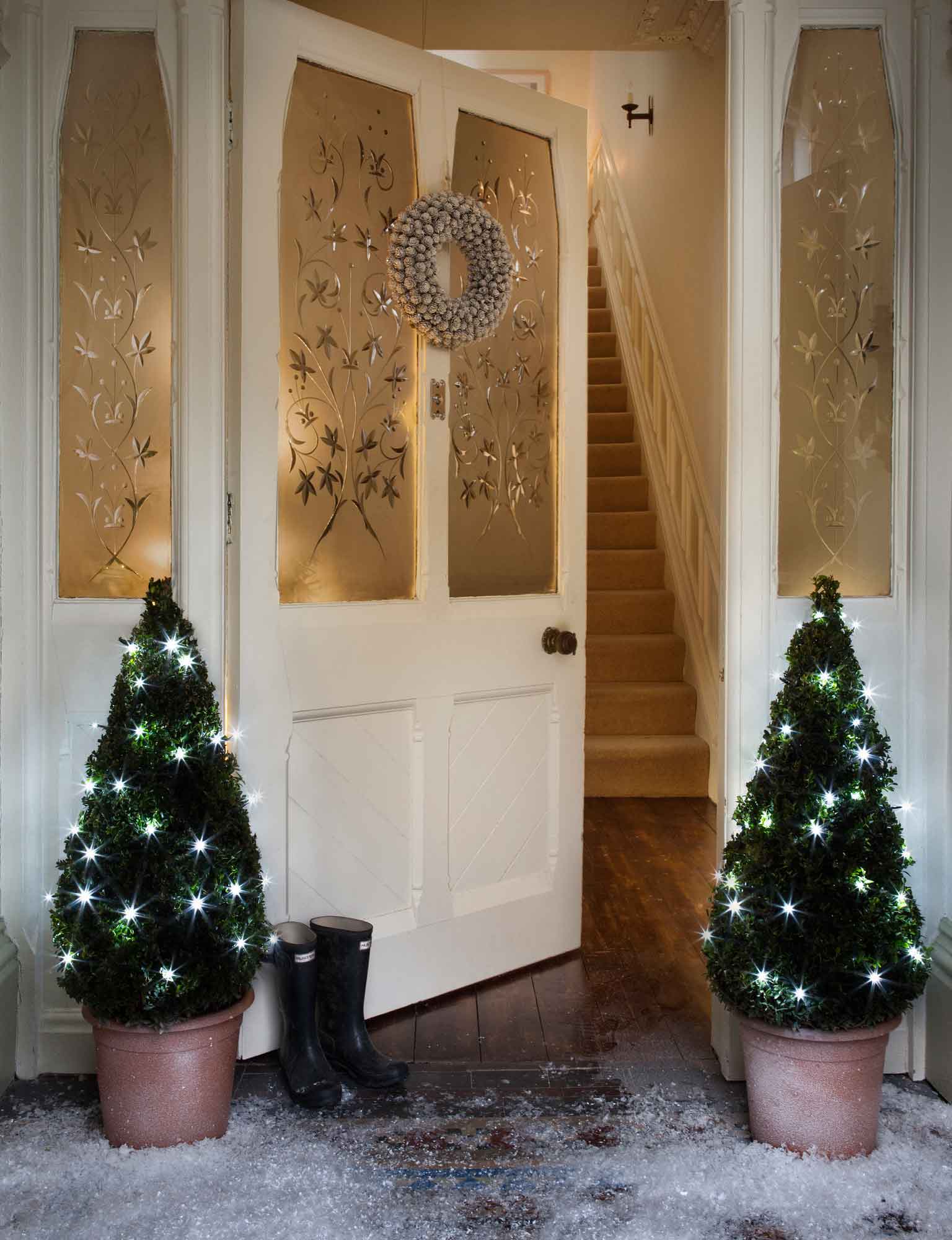 Frame your door with mini trees.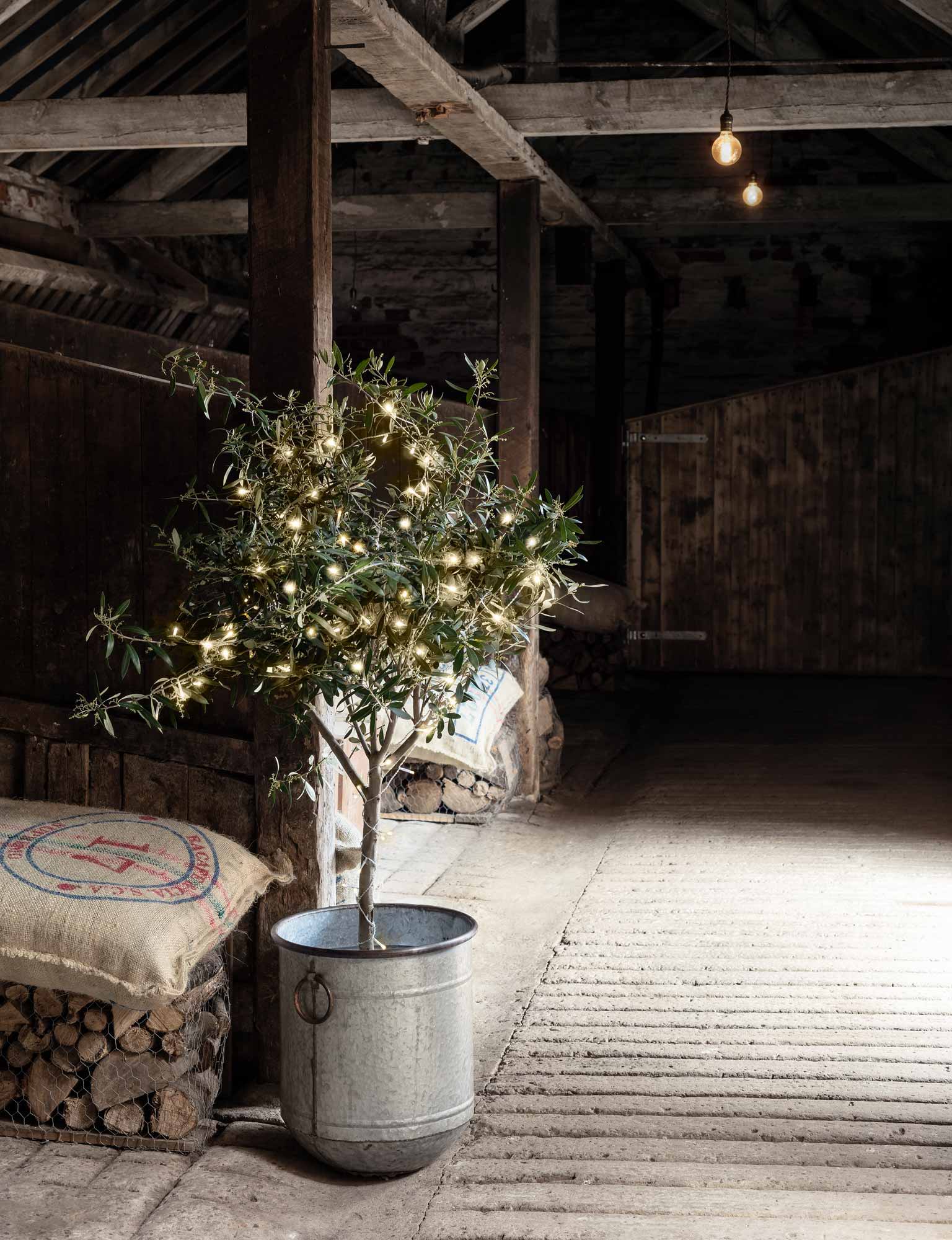 Olive trees can also be used all year.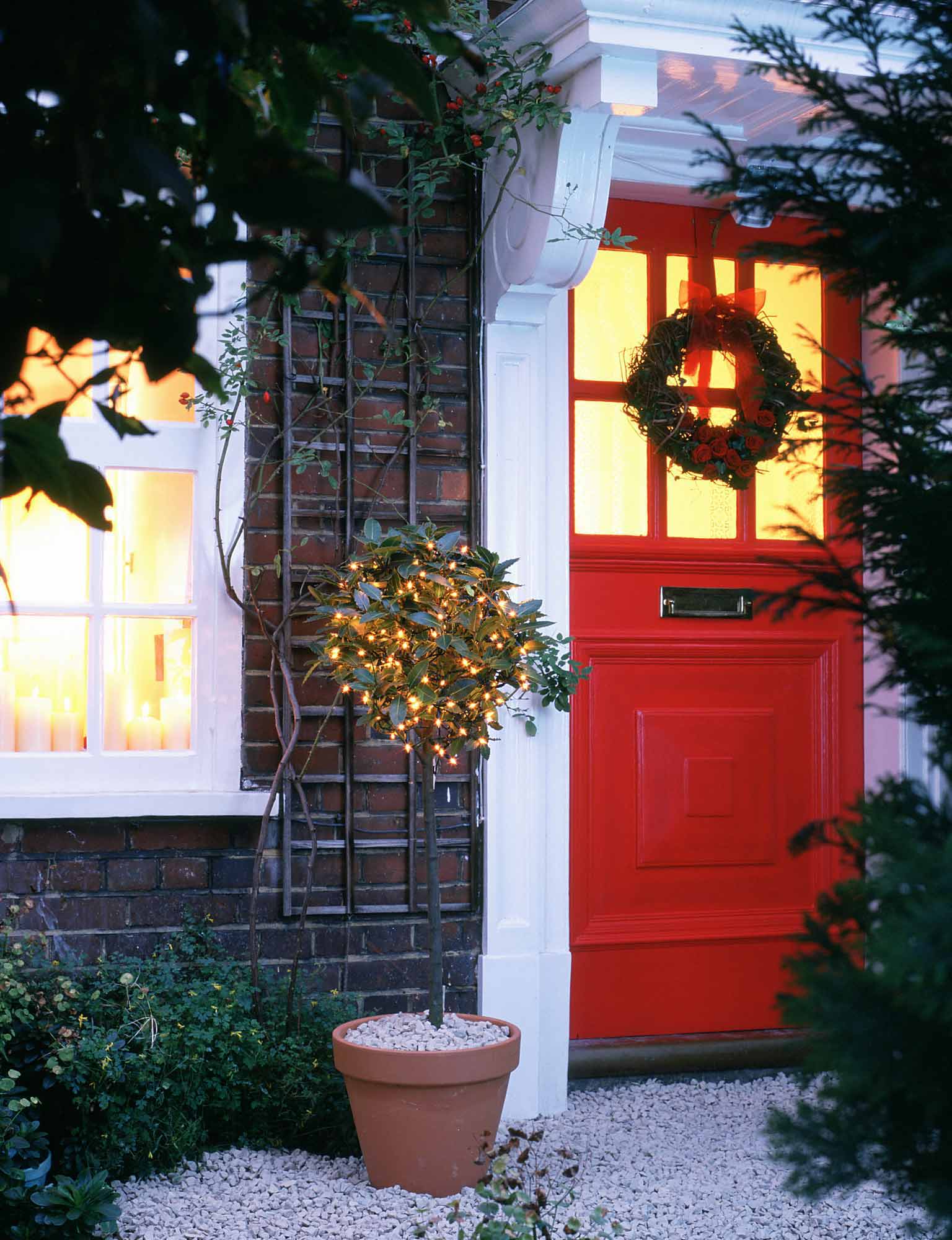 Choose battery lights for a standard bay tree.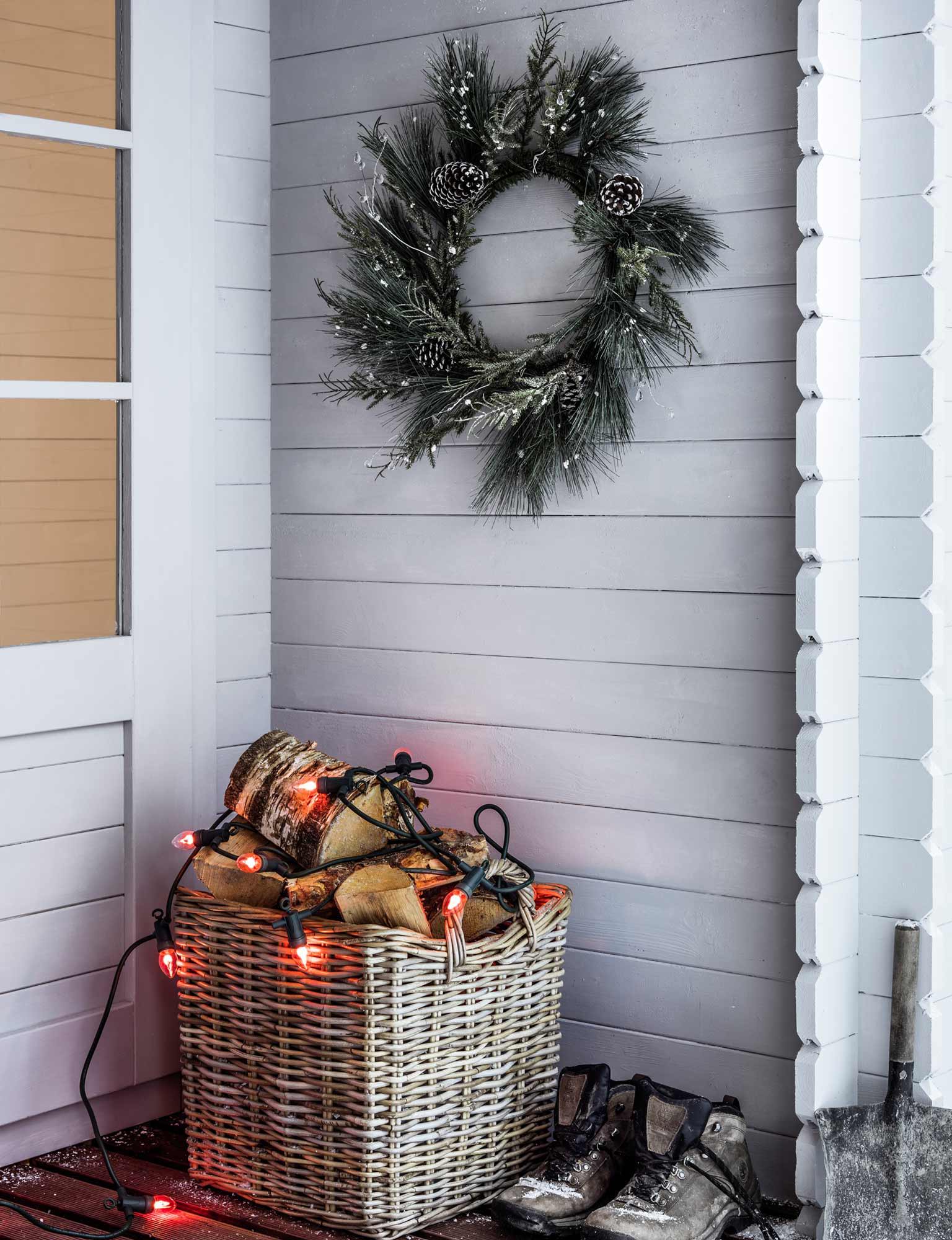 For a porch with a return - baskets are dreamy.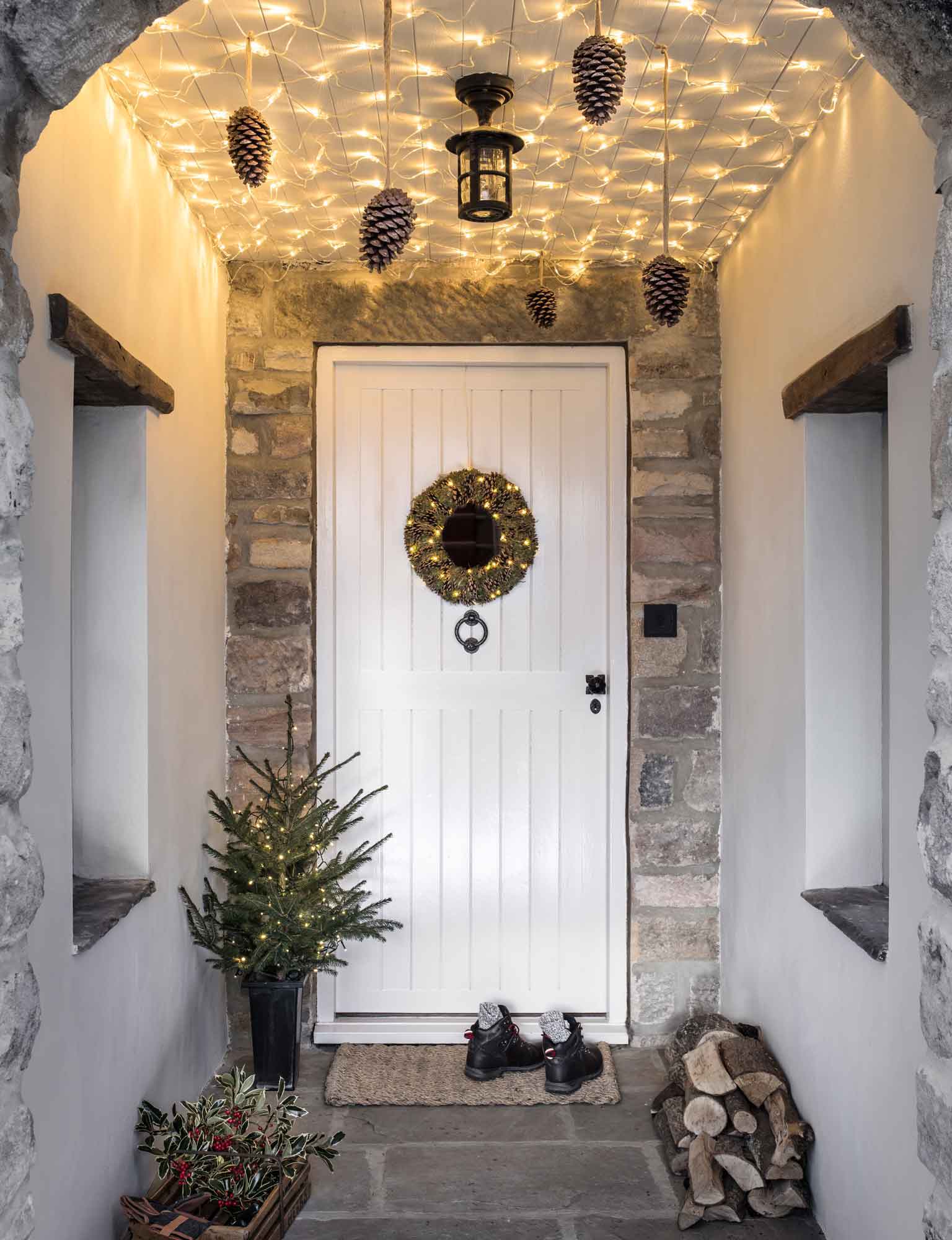 A potted Christmas tree with a net light ceiling.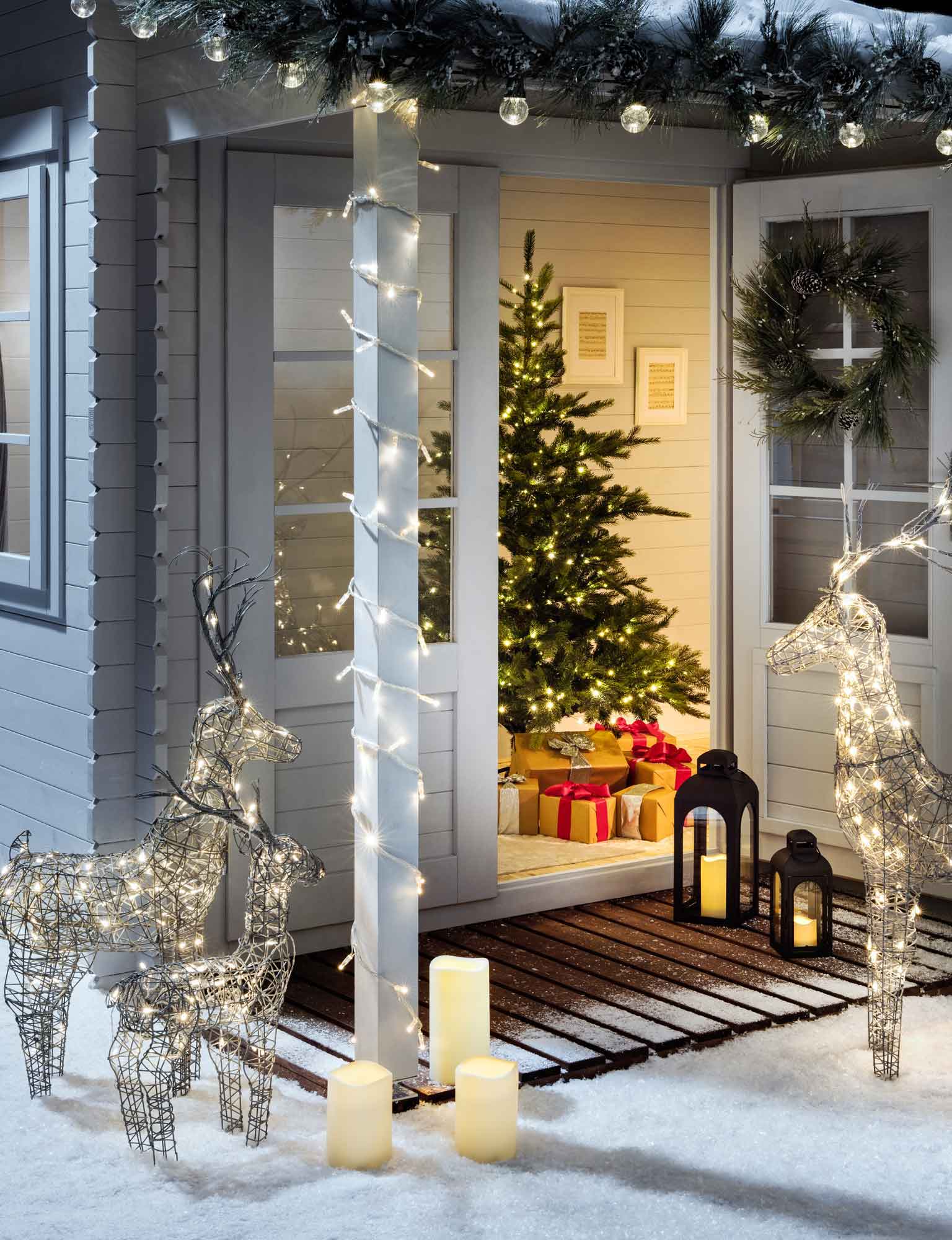 Lanterns & figures can also be used.
Door wreaths are synonymous with Christmas, and we'll show you how to light them up too. Naked micro fairy lights are bendy and discreet making them ideal for wrapping around fresh or artificial wreaths & garlands. Choose battery lights with a timer and you'll have illumination night after night. Whilst micro lights are tiny from a distance they are virtually invisible during daylight, making them the perfect partner for any front door.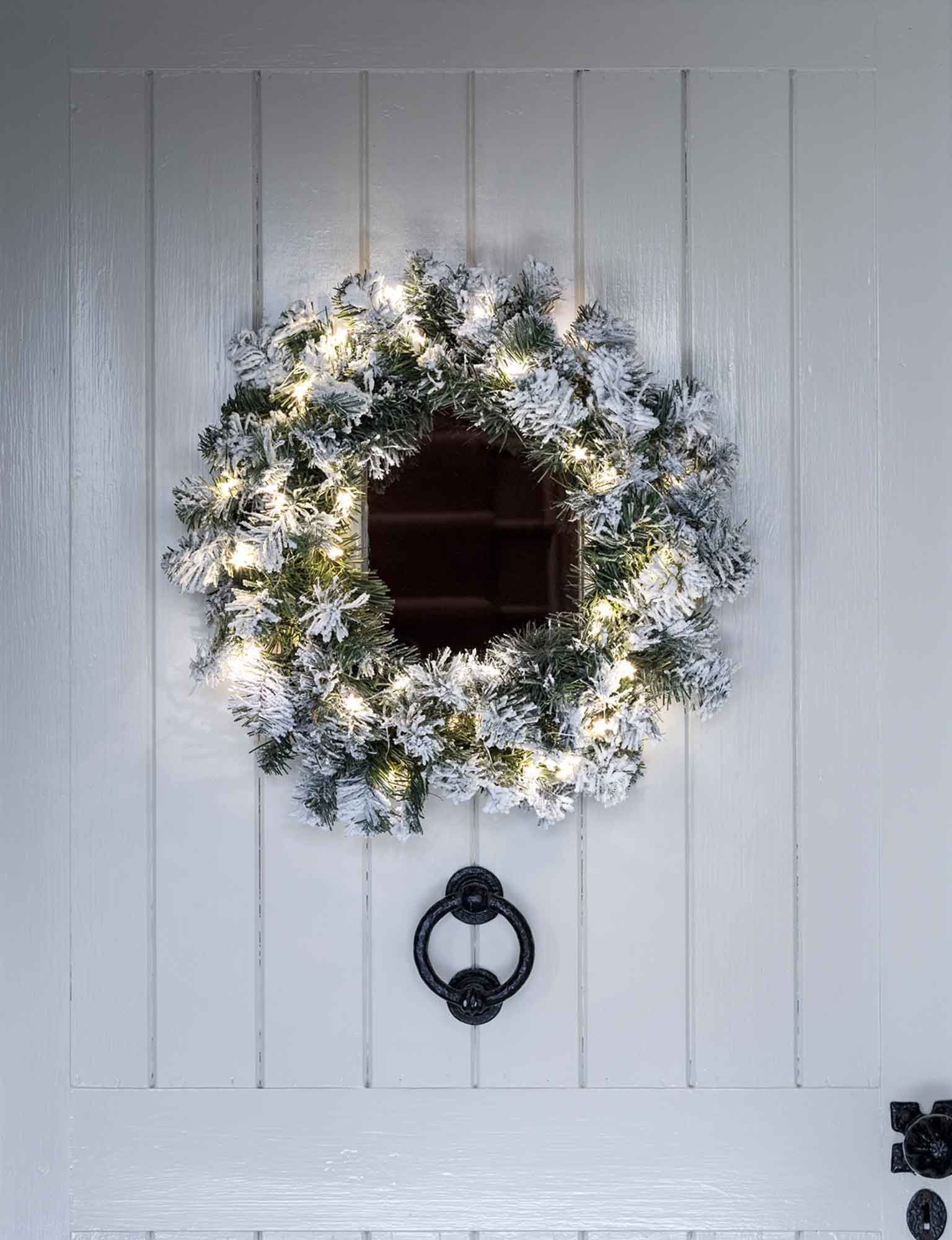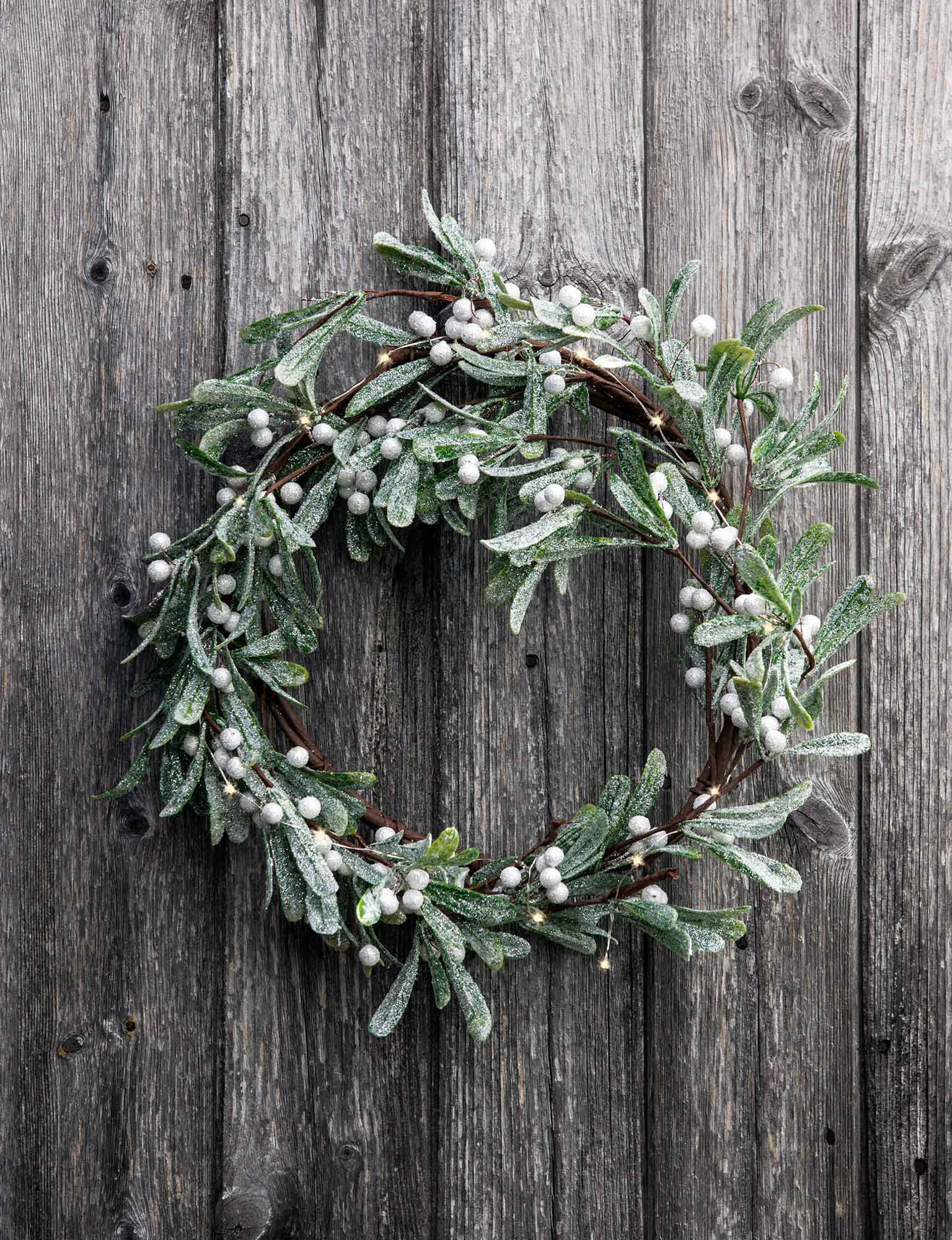 Magical mistletoe with micro lights.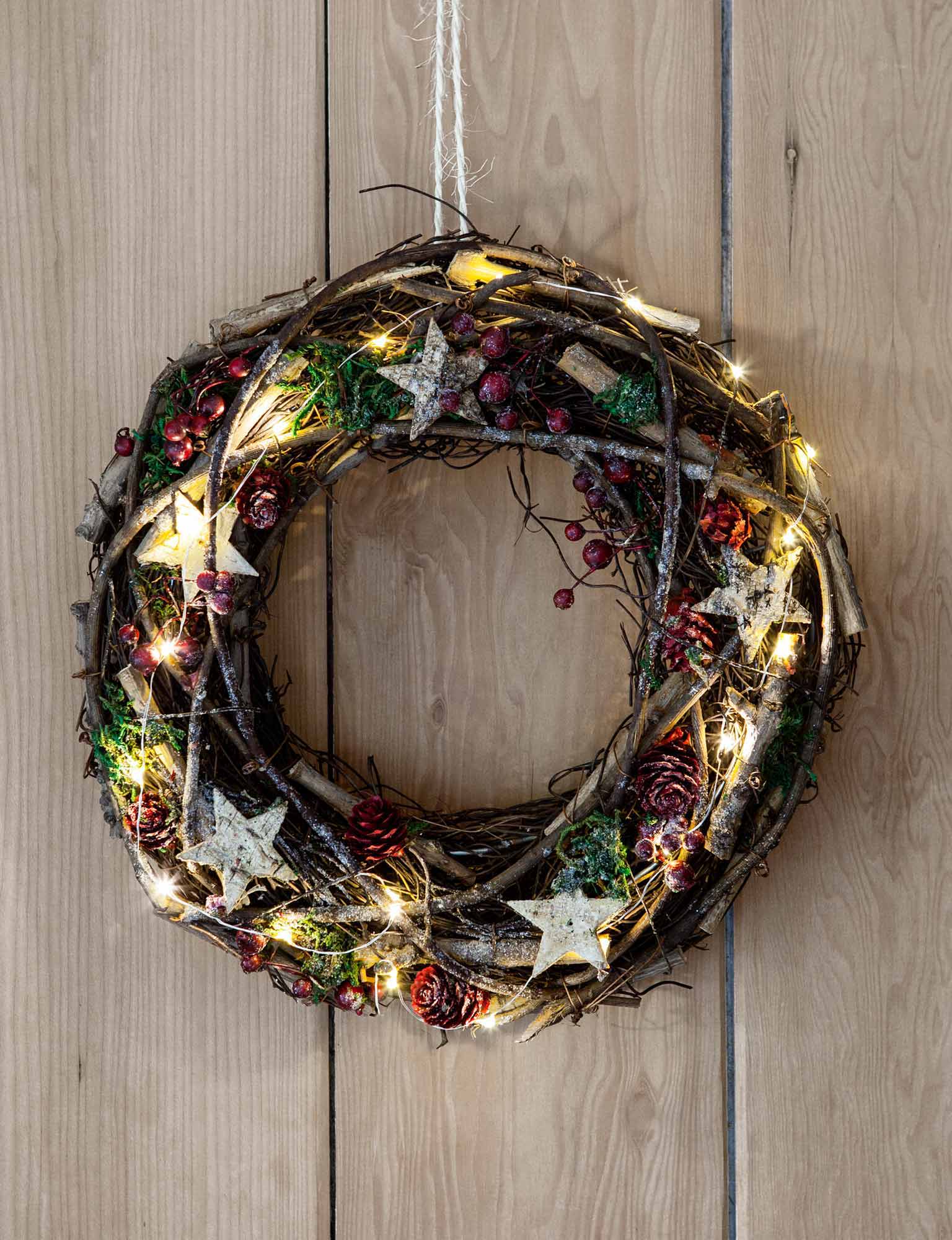 Discreet for darker wreaths too.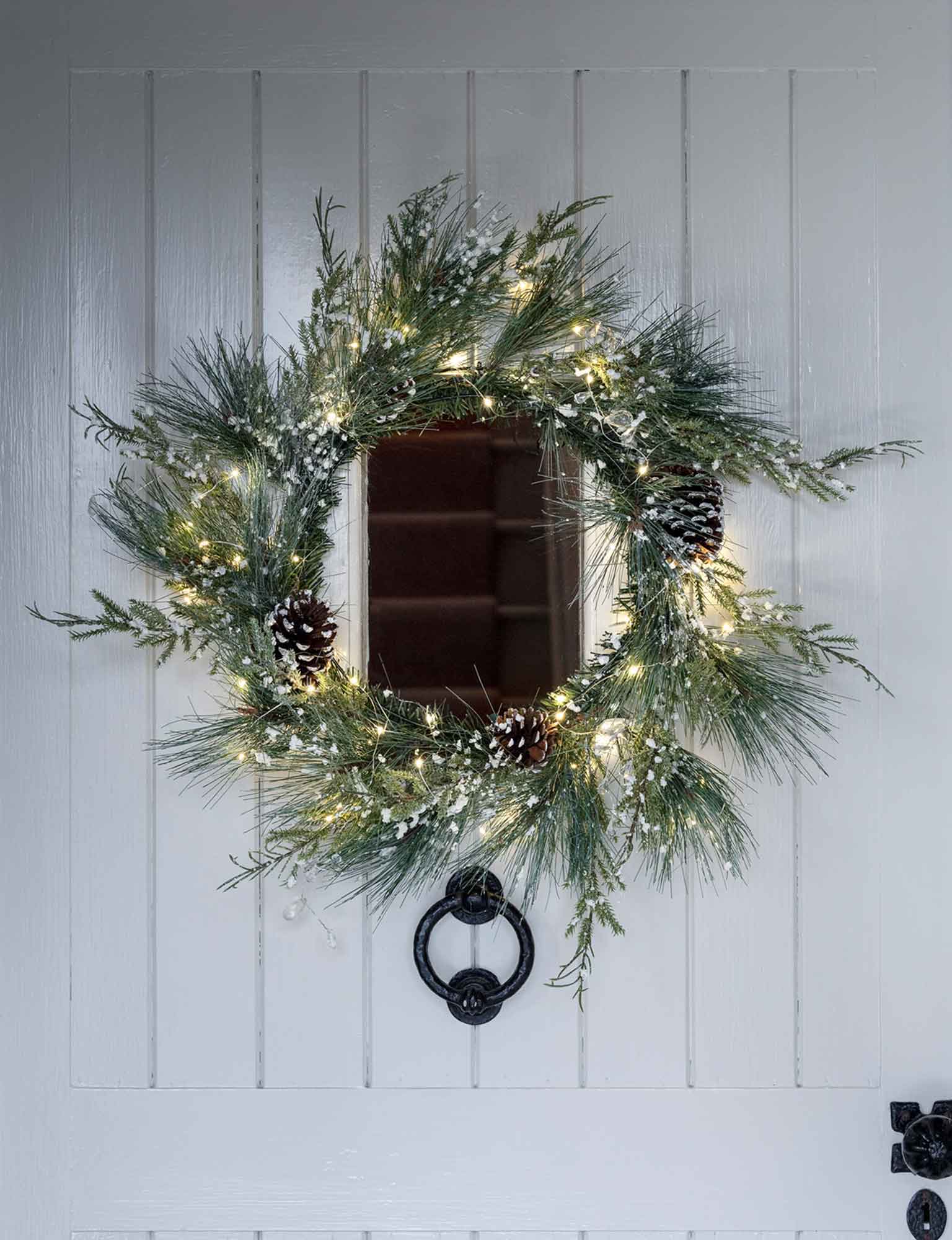 Our Whistler woodland wreath.