There's nothing more exciting than getting your home ready for Christmas; hanging up Christmas lights, decorating the tree and wrapping presents is all part of the festive fun. This year, why not bring the Christmas cheer to work too, by decking your desk with fairy lights and other gorgeous merry creations?
What's more, as fairy lights aren't just for Christmas, you can enjoy added office sparkle all-year round…
Add a touch of glam and Christmassy bling to your laptop or PC with Christmas fairy lights. Available in a range of colours and shapes, now's your chance to go wild with your desk display.
For extra Christmas twinkle, get everyone in the office to embellish their computers in snowflake lights for a super sparkly setting.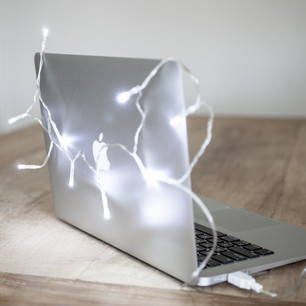 Lighten up your laptop with some USB fairy lights this Christmas.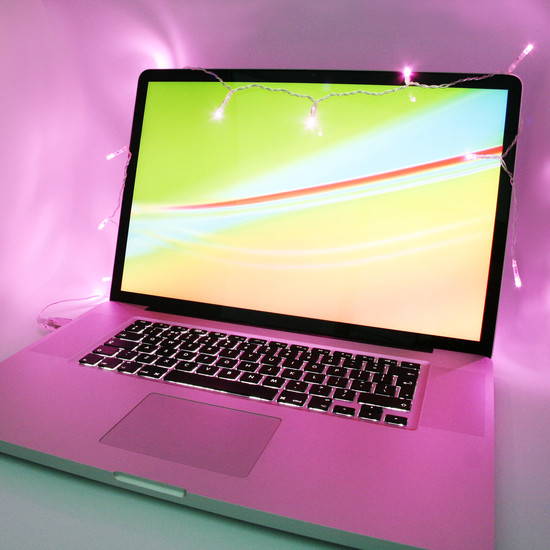 Pink USB lights for instant sparkle.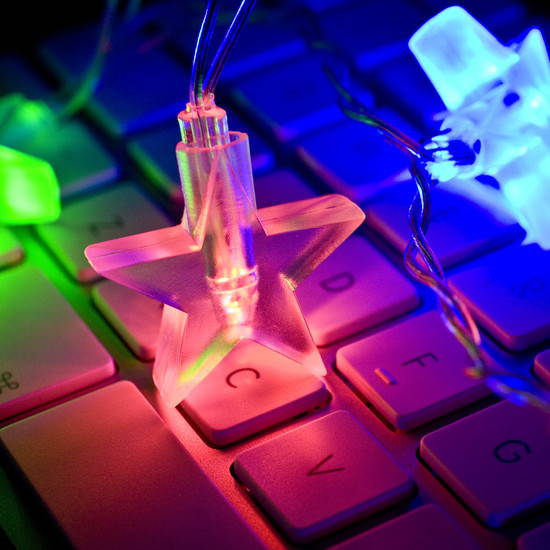 These colourful USB stars look great around a laptop or computer.
If you're feeling girly, go for pretty pink heart lights.
Christmas Desk Lights & Decorations
Whether you want to plaster the place in Christmas lights (as long as your boss doesn't mind!) or add some festive magic to your desk at work or at home, there are plenty of ideas you can achieve using simple strings of fairy lights.
If you're looking to jazz up your office space at work, place some lights in any lonely-looking corners for instant festive cheer or hang some icicle lights from the desk itself. If you're looking to brighten up your office space at home, consider hanging some illuminated Christmas decorations above your setting, which will act as additional lighting whilst you work as well as extra sparkle.
To finish off, why not add a cute mini desk Christmas tree?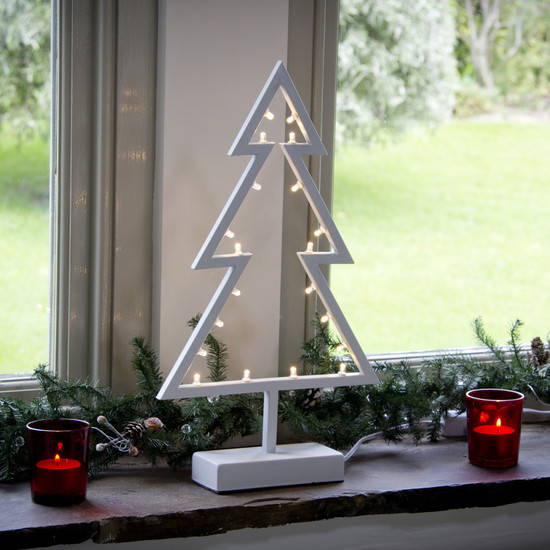 Lovely light-up tree for instant festive cheer.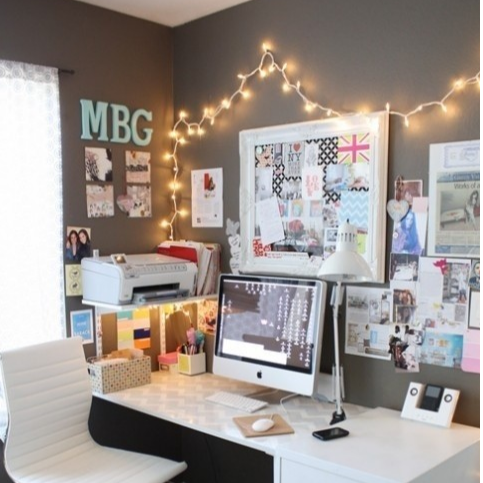 We adore this work space using fairy lights.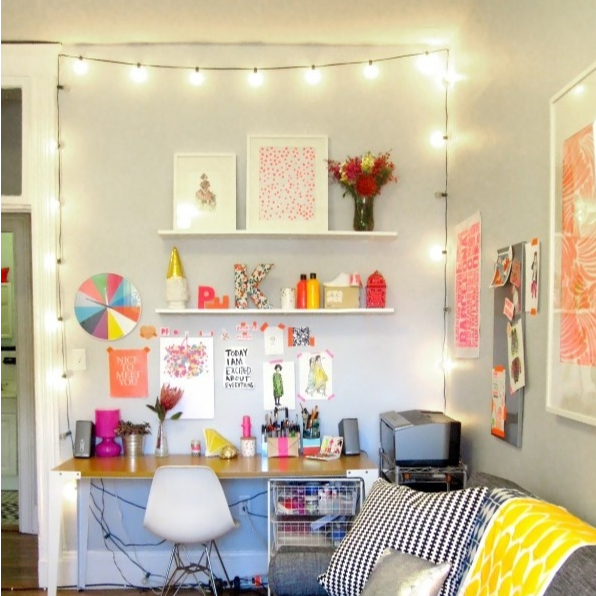 Use gorgeous festoon lights for your desk all year round.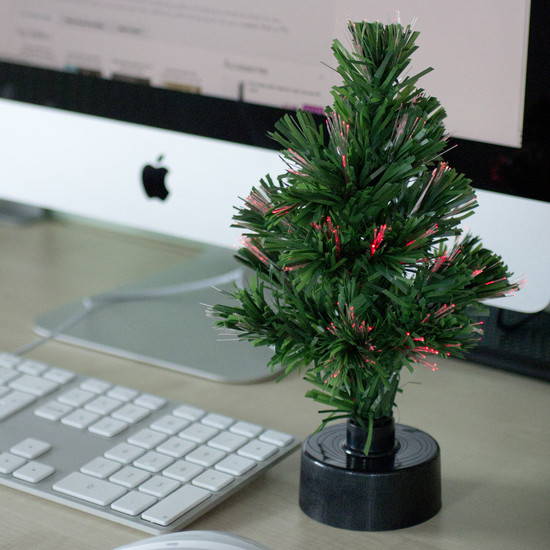 Why not have your own mini desk Christmas tree?