Create a fabulously festive indoor window display using Christmas window lights, perfect for those looking to add a quick touch of glitz to their humble abode. What's more, you can enjoy the glimmer of indoor Christmas lights when you're feeling lovely and snug inside your home whilst giving outsiders a glimpse of a glorious Christmas lighting display.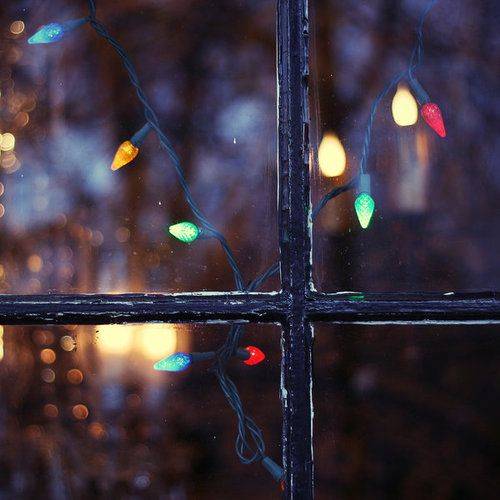 Multicoloured Christmas Window Lights
How to create a gorgeous Christmas window display
Dress your windows in festive twinkle with a simple string of LED Christmas lights; we always recommend using lights that are LED as they stay cool to the touch, which means you can hang them against curtains or any materials you may have near your windows. Create a large window display around the main window of your house or dot fairy lights around each and every window for a continuous festive feel throughout the home.
We guarantee that fairy lights will give your window frames an instant uplift, especially when night falls and the frames give off a gorgeous glow from either side of the glass window. If you're a bit of a minimalist, keep it simple with one string of warm white fairy lights around the frame of a window or go wild with colour and opt for multi coloured Christmas lights. Or, if you'd like to create more of an eye-popping Christmas light window display, you could use a curtain light accompanied by a few festive accessories on the window ledge. These Christmas curtain lights also look great when hung against bare walls that are crying out for a touch of festive flair.
Our lovely fairy light heart wreaths are a popular purchase at Christmas and hang beautifully in front of a window all year round. You could have one of these in each window or have it right in the centre of a main window in your home.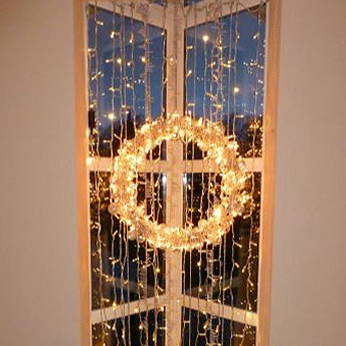 Christmas window lights with wreath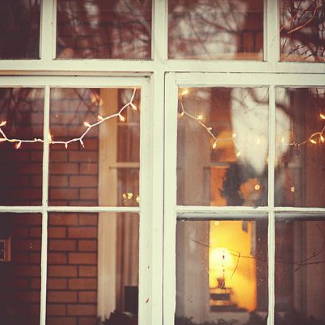 Opt for window minimalism with a simple string of Christmas lights
Create a gorgeous Christmas window display using a wreath and fairy lights.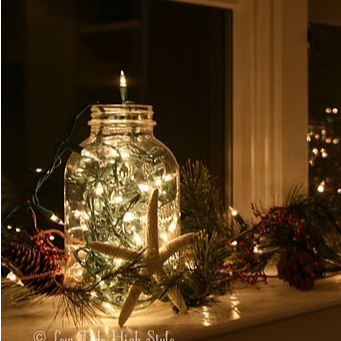 Simple but gorgeous window decorations made using mason jars and fairy lights.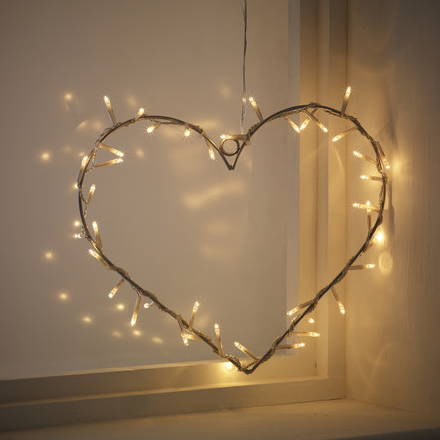 This stunning heart wreath in a window for all year round glitz.
Use a curtain light against a window for instant sparkle.
Use Christmas candles on your windowsill
If you've got plenty of space on your window ledge, you could wrap a gorgeous garland in fairy lights or scatter a few Christmas candles along the windowsill. Get the candles wrapped up in a festive garland for a subtle Christmas lighting display; if you use battery candles, you can enjoy the benefit of having lovely flickering and realistic Christmas window lights without the worry of dripping wax or unnerving flames around materials!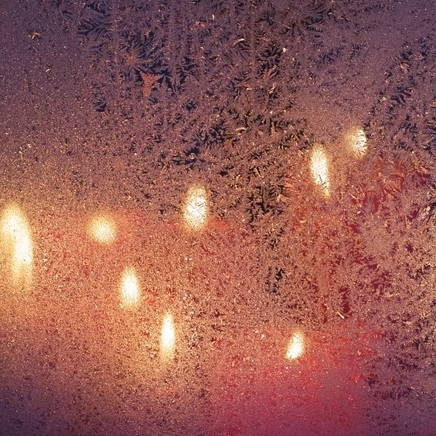 Christmas candles look gorgeous on a frosty winter evening.
Entwine a garland around these candles for a big festive window display.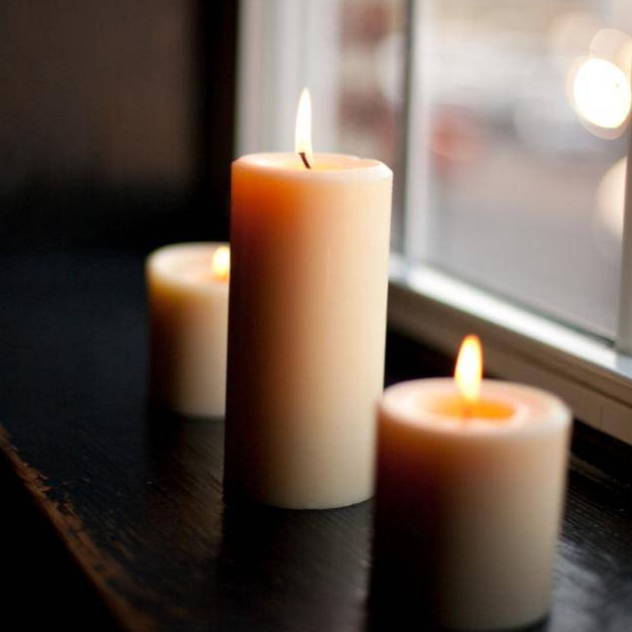 Achieve this look using flameless battery candles.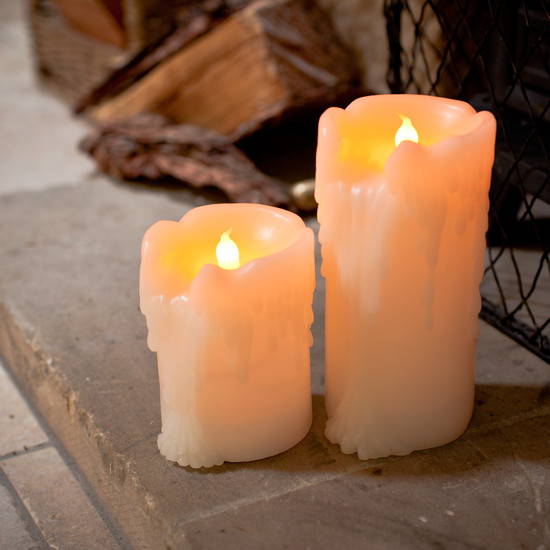 Pop these in a window for a lovely warm white glow.